Greetings, Kia ora, Kia orana, Talofa, Mālō e lelei,  Namaste, Ni Hao, Bula, Hola, Kumusta
Dear Families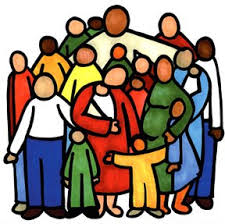 Although we are in an unexpected and unplanned time of Alert Level 3 restrictions, we continue to be amazed at the wonderful way our families are coping with these changes and the need to work and learn from home. The resilience and "can do" attitude shines through every time we connect and chat with one of our families – it is indeed something to be proud of and to continue to encourage in ourselves and in each other. Of course, we do this in the knowledge and understanding that as a faith community, we are never alone, and that it is our Compassionate God who is especially near to us in these times …  giving us hope, love and reassurance that we can trust in His providence.
A Blessing for us all …
God, source and ground
of life, love and home,
Gift us with resilience.
Bless us with kindness
Today, tomorrow and always.
Amen
Source: Act Love Walk – Praying in the Josephite Spirit
Thank You Teachers and Support Staff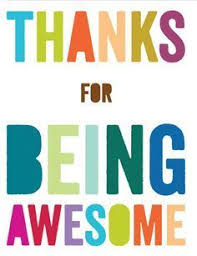 Our teachers/kaitiaki and support staff have been working tirelessly from home and here at school to support our children and families with distance/home learning. It is lovely, on our community's behalf, to be able to thank our dedicated teachers and support staff for the work, planning, preparation, organisation of learning tasks and activities, zoom meetings, emails, phone calls, texts, etc that is all going on behind the scenes to ensure that our children and families are well equipped to carry on learning successfully and with a sense of purpose and sense of fun and enjoyment  … from their home base! THANK YOU STAFF!
Ministry of Education COVID-19 information
The Ministry of Education parent website has information about COVID-19 alert levels for parents and whānau. It will be regularly updated with new information. Click on the link to have a look at the excellent information that is online for parents and whānau.
DRS Report
Social Justice Week
Each year, the Catholic Bishops of New Zealand, set aside a week in September for Social Justice Week, inviting us to reflect and take action on a current social justice issue. In two weeks time, our school will be celebrating Social Justice Week from Sunday 6th September to Saturday 12 September. During the week our students will be learning about some of the Catholic Social Teachings which help guide our actions and choices.
Throughout the week, we'll be having a whole school outreach for the Auckland community as well as an international one. One of the Catholic Social Teachings we'll be promoting is 'Participation'. Promoting participation means recognising we each have something unique and important to contribute to society. As human beings we live in community with others, growing together. We are called to be active members of our local, national and global communities to improve the well-being of all God's people.

Can Drive for Christmas
Throughout Social Justice Week we'll also be running our annual Can Drive competition. This is when students are encouraged to bring a can of food to school and earn whānau points. The cans will be collected and then picked up at the end of the week to be delivered to St Vincent de Paul. Closer to Christmas time, the cans collected, will be distributed across the wider Auckland community for families in need. We are one of 50 schools involved in helping our Auckland families during this Christmas Season!
Uganda Outreach
As part of our promoting participation this year, we'll be having a special gold coin donation Mufti Day on Friday 11 September to end our Social Justice Week and in support of St Francis of Assisi High School in Uganda. Last year our school was lucky enough to have Father John Vianney Makanda preside over the service of ashes to mark the beginning of our Lenten season in 2019. Father John used to serve at St Mary's Parish in Papakura many years ago and often visits Father Peter and Father James there now.
With the support of some friends, Father John opened St Francis of Assisi High School in 2016 to answer a huge educational need that was prevalent in his home area in Uganda. They currently have 130 students and are in need of support for monetary donations to help the school provide better support for the students in different ways.
Lectio Divina – Holy Listening
During this unprecedented time, when we cannot physically gather together in prayer, here is another way of praying that you may want to do at home with your whānau.
Lectio Divina, or Holy Listening is promoted as a way of hearing God's Word. It is listening with the heart.
1) Listen attentively as the Word is read, or as you read it.
2) Notice any word or phrase that seems to stand out or makes you think or feel something. Hold on to it mentally.
3) When the reading is finished, steadily repeat that word or phrase in your mind, almost as if you are taking it for a walk.
4) When that time of prayer is ended, just let the words go.
In this prayer, we come to meet our God who walks with us. When we encounter the Word of God, we are changed. Spend a little time in Lectio Divina – Holy Listening at the end of the readings.
Reading for Sunday 23rd August
First Reading: Isaiah 22:19-23
Second Reading: Romans 11:33-36
Gospel: Matthew 16:13-20
Community News
Pacifica Fono
Talofa lava, malo e lelei, kia orana and bula vinaka!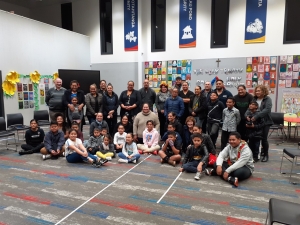 A day before the commencement of Level 3 lockdown, a combination of aiga and teachers attended our Pacifica fono on Tuesday the 11th of August.
It was an opportunity for our Pacifica families to come in to hear, share and discuss aspects of the school that were successful, in the process of, what could happen and what was being looked into.
The meeting was put together and facilitated by members of the Board of Trustees, with a support crew from our Learning Assistants.  Parents were made aware of the Learning Tools that were available to them and their families, as well as working documents put together by the Ministry of Education to support our Pacifica people. We looked at discussion points generated from the community surveys that were sent out last year, and special presentations about community involvement made to the Board of Trustees.
Cyber safety was indeed an important topic, and something that everyone in the room agreed we should ALL be vigilant about. But what really got the discussion going, was what members would like to see happen next. It ranged from an innocent 'Disco' to a day of Sports for the whole aiga.
The penultimate moment of the evening was of course the food.
Many thanks to Apaula Fruean, Ana Soo Choon and Vavae Nuia for their over and beyond contributions to the school; Hilda Pritchard and Vincent Lautua for their amazing hospitality skills; to the school staff who attended and to those wonderful families who braved the cold to attend the fono.
Kia manuia, faafetai lava, meitaki maata, malo aupito!
Aotearoa Blessing
"So in Christ we, though many, form one body, and each member belongs to all the others." Romans 12:5
Our 'cousins' across our Christian whānau, have united for a special blessing, for our nation and for the whole entire world. We would like to share this video with you all, and in kotahitanga, unite our voice,  thoughts and prayers with theirs. Amen.
https://www.youtube.com/watch?v=eZQPifs2kjo&feature=youtu.be
Home Learning
Using Home Learning TV
Home Learning TV | Papa Kāinga TV is back on air with new lessons to support learning for students at home or at school.
HLTV lessons are taught by New Zealand teachers and educators, and include:
Junior Health
Early Literacy and Language
Junior Maths and Science
Junior Project
Junior Te Reo
Mid Literacy and Language
Mid Science
Most of the lessons are supported with lesson plans available on our Learning from Home website, where teachers can also find daily and weekly schedules so they can plan ahead.
All of the previous content, including lessons for 12-15 year olds, is available to watch anytime on TVNZ OnDemand. Lesson plans and other resources for these lessons are also available on our website.
Mauri Reo Mauri Ora is also back broadcasting on Te Reo Māori Channel via SkyTV, Vodafone channel 82 and Freeview Channel 15 from 9am to 3pm on week days. Te Korou Whangataua, Juneea Silbery and Ani-Piki Tuari will host these interactive sessions focused on kōhungahunga in the morning through to wharekura in the afternoon.
More information, schedules and previous sessions are available here. Content will be available for catch up viewing on Māori Television where you can also catch all the earlier episodes of Mauri Reo Mauri Ora.
HTCPS Home Learning Headquarters Site
Kia ora Whānau,
We are amazed with all the wonderful learning activities that are happening at home for our students.
Our Community Learning Wall is very busy with learning photos being uploaded.
There is certainly a variety of innovative learning being posted. We ask that if you are experiencing problems with photos taking long to upload, please email them to the kaitiaki and we will post them for you.
Also, if your child is having problems with logging on to IXL Maths please send us an email and we look into it as soon as possible.
Take care, stay safe!
HERO – School Communication and Student Reporting System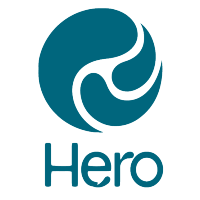 At the end of last term, we launched the upgrade to our student management, school reporting and communication system by migrating from Linc-Ed to HERO.
Click https://hero.linc-ed.com/parents/ for HERO login instructions. If you need any additional help, feel welcome to email the school office at office@holytrinity.school.nz
HERO enables you to keep up-to-date with all school communication through a modern computer browser or through the HERO app. Note, Internet Explorer is not supported.
All the rich learning content from Linc-Ed has been migrated to HERO.
School Closed TUESDAY 8th September 2020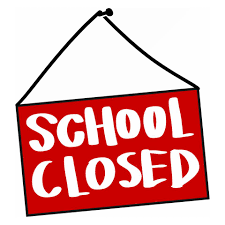 School will be closed for students on Tuesday 8th September 2020.  Teaching and Support Staff will be on site for this day ONLY.  Teachers will be involved with professional development and learning, continuing their learning about innovative learning and collaborative practices for effective teaching and learning.
These TEACHER ONLY DAYS are part of the Primary Teachers' Collective Agreement Contract where days are available for teachers to have professional development and learning during the school week.
Please make alternative arrangements for your child/ren on this day. SKIDS (Before/After School Care Provider), has advised that they will run a full day's programme at school in Taamaua/Hall. It is up to parents to organise this arrangement with SKIDS. Contact numbers are Rose and Luke King, 021 2899939 or 0800 546 475.
Reminders
Student Enrolments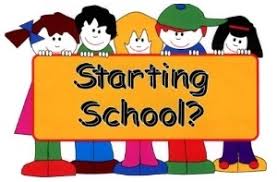 As we progress through this year, it is really important that we know of all children that are commencing schooling with us in 2021. If you have little ones at home, or know of family members, friends or neighbours that have children turning 5 years old in 2020 or in 2021, please submit an enrolment form for them so they can be assured of a placement at Holy Trinity for when they are ready to start. You are able to enrol on line via our school website https://www.holytrinity.school.nz/ – click on the enrolment tab then click on the enrolment form tab, complete details and then submit. This information will populate our student management system, HERO and we will make contact with you from there to confirm placement for your child/ren. Having a projected roll that is up to date and includes all the siblings of our families and also new families, helps us to plan ahead for learning community spaces and for employment of teaching and support staff. If you have any queries about enrolment, please contact the school office by email office@holytrinity.school.nz or by phone 09 296 9039.
NZ Uniforms
An Update on our Store Trading Hours at Alert Levels 2 & 3
Auckland Region Stores in Alert Level 3 – Albany, Manukau, Botany, Newmarket, New Lynn
Temporary Store Hours: From today our Auckland stores will have reduced opening hours due to
Covid-19 Alert Level 3. Our temporary opening hours for these stores are:
Monday to Friday 12pm-5pm
Saturday 9am-1pm
Sunday closed
During these hours our doors are closed to customers but we are OPEN for contactless trading. Customers can order online,  via phone or through email, and we can send their uniforms on a contactless courier delivery or they can choose our contactless click and collect from store option.
The government contact tracing app is on display in our window for customers to download.
Our website has been updated and we will advise all of your families and whānau via email where we have their contact details.
We hope that for Auckland schools, your transition back to remote teaching is going well.
Upcoming School Events
School Liturgy and Assembly – led by Learning Community Awa
Monday 24th August 9am pre-recorded on HTCPS Home Learning Headquarters site
Term 3 concludes
Friday 25th September
Term 4 commences
Monday 12th October

Print or Save this Post