Greetings, Kia ora, Kia orana, Talofa, Mālō e lelei,  Namaste, Ni Hao, Bula, Hola, Kumusta
Dear Families
Thank you all for the wonderful family/community day celebrated last week at the school Cross Country event. It was fantastic to see so many of our families there, enjoying watching our students do their best at this fitness and endurance activity. We loved hearing the many positive words of encouragement you shared with all the children which made them very proud of their individual successes with achievement and the resilience shown to keep going when things get tough!
Our school Gospel value of excellence /hiranga exemplifies what it means to succeed, to have done our best, to have kept trying to reach our goals … and when we excel, we do this because we have the "korowai" cloak of support and encouragement wrapped around each one of us from all those who surround us .. our whānau/family, our kaitiaki/teachers and support staff and our friends!
Catholic College in Drury UPDATE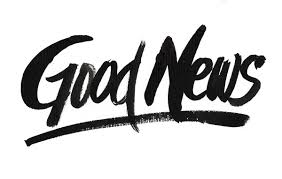 Yesterday, we received fantastic news from the Catholic Diocese of Auckland sharing with us that the proposed Catholic College in Drury has been approved and is likely to be ready to open in 2023! Holy Trinity Catholic Primary School will be a priority contributing school to the College. This truly is great news for our students and their continuing catholic education in a secondary college setting. Please read the correspondence below…
St Ignatius of Loyola Catholic College, Drury, Auckland 
 On behalf of Bishop Pat, I wish to inform you that Chris Hipkins, Minister of Education has approved the establishment and integration of St Ignatius of Loyola Catholic College, Burt Rd., Drury.   Of special significance the establishment and integration of the school was officially gazetted on 31 July the Feast of St Ignatius of Loyola.  
 The effective date of integration is 1 January, 2021 and it is anticipated the College will open for learning at the beginning of Term 1, 2023. 
 I know the news will be welcomed with enormous joy and celebration.  It is the realisation of dedicated work by so many.  The Diocese acknowledges the faithful, steadfast steering committee whose vision to provide Catholic education for students in the Counties/Franklin district has come to fruition.  We are confident and appreciative of the continuing support of the Catholic communities whom the school will serve. 
Catherine Ryan
Vicar for Education
DRS Report
Feast of the Assumption
On Saturday 15 August, we celebrate the special Feast Day of the Assumption of the Blessed Virgin Mary. On this holy day of obligation, we attend Mass with our families as we are reminded of Jesus' mother, Mary, who is our mother too. Having completed the course of her earthly life, Mother Mary was assumed body and soul into heavenly glory. As the patron saint of Aotearoa New Zealand, we remember Mary as a woman of grace who said "yes" to being the mother of our Lord Jesus Christ. We celebrate the upcoming Feast of the Assumption by reflecting on the ways we can be more like Mary.
Baptism Classes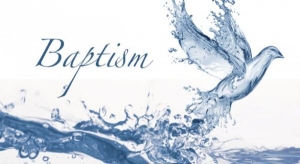 Baptism is an important Sacrament of the Catholic Church. It is the first Sacrament we receive and marks the beginning of our faith journey. We are inviting any parents who wish for their child/children to receive the Sacrament of Baptism this year, to come along and meet with Father Peter Murphy of St Mary's Parish, Papakura. Father Peter will be running a Baptismal session with parents in the staffroom later this term. If you would like to find out more information please contact Mrs Ana Silva. asilva@holytrinity.school.nz
Religious Education Learning Across the School
Learning Community Ngāhere is learning about the Holy Spirit and how it affects us in our daily life. For example, when we are being kind to each other it means that the Holy Spirit is working in us to help each other. The children are connecting their learning to the schools' Gospel values because that is what Jesus wants us to do … to show unity/kotahitanga, respect/manaakitia, resilience/ngāwari, excellence/hiranga and compassion/arohanui. They have also learned about the symbols of the Holy Spirit such as fire and wind.
By Eli R.
In Learning Community Whenua, the children are learning about the life of Jesus and what he did on earth. They are looking at the times Jesus invited people into his home to have meals with him. This inspired Whenua to invite Learning Community Ngahere into their learning space and share what they do in Religious Education at lunch and morning tea times. They eat in a circle while listening to each other share about Jesus. Awesome work Whenua!
By Zac B.
In Learning Community Awa, the children have been learning about how Jesus showed love and respect in different ways when he was alive. He listened to people, invited others to share meals with him and healed those who were sick. They also learned about the last supper and how Jesus and his disciples shared food together and spent time together.
By Barbrianna S. C.
In Learning Community Maunga, we are learning about the 7 Sacraments of the Catholic Church. Baptism, Confirmation, Reconciliation, Eucharist, Anointing of the Sick, Marriage and Holy Orders. We learned the important rituals of the sacraments like the "laying on of hands" which the priest does when he extends a blessing.
We also learned that sacraments are signs of God's presence and that they are a very special part of the Catholic community. We are sacraments too. It continues to be an amazing and enjoyable topic for us to discover and learn about.
By Lani-Bella W.
As part of our Religious Education in Moana, we've been looking at the 7 sacraments of the church and how they're special and sacred stages in our lives, especially those that most of us in LC Moana have already been through such as Baptism, Reconciliation, Confirmation, and Communion (Eucharist). We are also learning about how Jesus is the human face of God and how he died to save us all from our sins. Though most recently, in this past week, we have been learning about what 'Christ' means and how that relates to Jesus.
By Mya T.
PTFA – Parent Teachers and Friends Association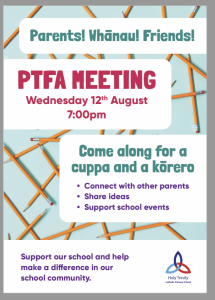 School Closed TUESDAY 8th September 2020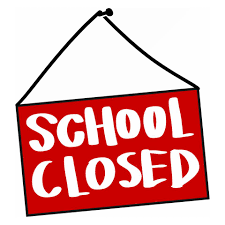 School will be closed for students on Tuesday 8th September 2020.  Teaching and Support Staff will be on site for this day ONLY.  Teachers will be involved with professional development and learning, continuing their learning about innovative learning and collaborative practices for effective teaching and learning.
These TEACHER ONLY DAYS are part of the Primary Teachers' Collective Agreement Contract where days are available for teachers to have professional development and learning during the school week.
Please make alternative arrangements for your child/ren on this day. SKIDS (Before/After School Care Provider), has advised that they will run a full day's programme at school in Taamaua/Hall. It is up to parents to organise this arrangement with SKIDS. Contact numbers are Rose and Luke King, 021 2899939 or 0800 546 475.
School Events
Pasifika Aiga Fono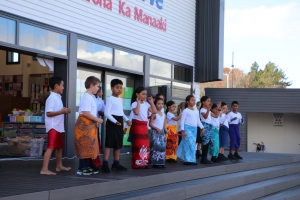 Dear Families
You are all welcome to attend our Pasifika Aiga Fono to be held this coming Tuesday 11th August from 6pm-8pm in Taamaua – the school hall. This will be a great opportunity to meet other Pasifika families, to share a meal together and to share some updates on school and education information. Children are very welcome to come too, so it is a lovely family time for all!
TUESDAY 11th AUGUST 2020 6pm-8pm in TAAMAUA – SCHOOL HALL
See you there!
Apaula Fruean-Lautua, Anna Soo Choon and Vavae Nuia
Board of Trustees Pasifika Community Team
Pasifika Show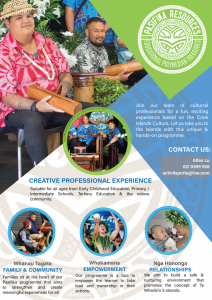 Kia orana, we are excited to host the Pasifika Group who will share their awesome Cook Island cultural programme with us all. The team are a group of professional polynesian drummers/entertainers and have been to many centres and schools in the Auckland area showcasing their Cook Island culture. It is a very interactive show so expect to see some of our students and teachers getting involved. Things to expect: Cook Island drumming, ukulele, dance, songs/ singing and invitation (Around the world teachers dance). 
The Pasifika Group are performing their Show on Monday 10th August at 9:30am in Taamaua/school hall. Families are welcome to attend.
Maori Whānau Hui
Come along and have a family night with our Maori Whānau on Tuesday 18th August from 6pm-8pm in Taamaua/school hall.
This is a great opportunity to share a meal together, to get to know each other better and to have a korero about what matters to you!
Attendance Dues Payments
Attendance Dues for Terms 3 and 4 2020 invoices will be sent electronically to families next week.
If you are still to make payments for Terms 1 and 2, please do so as soon as possible. Thank you for attending to this.
Please note that there are 3 options for payment of the Attendance Dues and Catholic Special Character Contribution
Full amount paid by Internet Banking to ASB school account – details on the invoice
Automatic Payment to be set up via internet banking to ASB school account
Payment can be made at the school office – cash or Eftpos
For those families paying by Automatic Payment (AP), please note that 2020 payments must all be completed by 1st December 2020.
Tax receipts for 2019 and 2020 payments are available from the school office on request.
Please see Jennifer Quarterman (Office Administrator) or Peta Lindstrom (Principal) in the strictest confidence if you have any concerns or questions regarding the payment of Attendance Dues.
Late Arrivals to School
On Wednesday, this week, we had 40 students arrive late for school. This is a very big concern as lateness to school has become an ongoing pattern. It means that the children begin their day anxious because they know they are late, they will have missed the opportunity to pray with their Learning Community, they have not had a chance to settle into their day or to get themselves organised for their school day ahead and have missed out on the social time of greeting their kaitiaki and their friends.
We understand that there are times when families are running late due to wet weather, traffic conditions and unexpected family circumstances BUT being late does impact on the children's wellbeing. Please support us by having the children arrive at school before the beginning of the day bell which is at 8:50am. This will make a big difference to the children's day! Thank you for your ongoing support with this.
Learning Community News
Learning Community Ngahere
It has been a busy time for Learning Community Ngahere lately! We have moved from Taamaua and are now in the Learning Community Whenua space. We have gained 8 children from Mrs. Champion and 1 new child from another school. This means our numbers are growing and so are the learning experiences. The lessons are faster, groups are larger and activities are created so that we can continue building relationships in our new environment.
This term, we have begun by reassigning new buddies for our Tuakana/Teina system. It will take time for us all to adjust but we have been reminded that we are all one family and that we work together. The children love to draw so we take every opportunity to integrate this activity into reading our Big Book, writing our stories and doing our maths work.
Learning Community Whenua
Whenua has settled well into their new learning space at the start of the term.  They are enjoying the big space and the fact that they do not need to walk far for school assembly and liturgy!

In Religious Education (R.E.), we are learning about how Jesus invited people to follow him, recognise that Jesus invited people to be friends with him and live his way.  Whenua was inspired to invite learners from Ngahere to join us for music and singing in our learning community. 
Whenua learners noticed there was a problem around the big tree on the field … there was a lot of mud, where water and rubbish would collect.  Thinking like a scientist, the learners thought of how they could solve this problem.  Working collaboratively, they came up with a few solutions.  These solutions were written down and pictures were drawn to show how it would look.

Learning Community Moana
We're two weeks into our speech writing, where students have 4 ways to present their ideas about the theme of 'Wisdom'. Students can present their thoughts using rap (music), spoken word (poetry), flash talk (talking with supporting visual slides) or as a regular speech. Speeches are daunting for everyone, and students in the Learning Community are very nervous but this opportunity creates so much learning and rich discussions. So parents of whānau in LCs Moana and Maunga, ask your child about how they're going with their speech preparation. Maybe call a whānau hui of your own so that they can practice speaking in front of an audience of people. Speech presentations will begin at the end of Week 4, 14th August and from the start of Week 5, 17th August.
Pompallier Whānau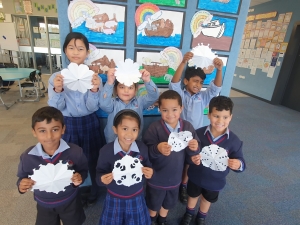 During Whānau time this week, Pompallier whānau worked together with their tuakana teina buddies to make and create special patterned flowers as part of the Cook Island Language Week celebration. It was awesome to see our senior students working alongside the juniors as they supported each other in following specific instructions to create their flowers through folding and cutting. Meitaki maata!
Sports News
Year 7 & 8 Inter School Cross Country
Well done to all of the runners from LC Moana who represented Holy Trinity at the 2020 Year 7 & 8 North Counties Cross Country on Tuesday the 4th of August.
This year, the event was characterised by great weather which made for a quick pace for all athletes and I am very proud to say that we placed well among all of the schools represented. Keep up your running!
Year 7 Girls – Sunsy Thuring – Placed 22nd
Year 7 Boys – Jezrain Bustarde – retired on course, Chris Yu – Placed 26th, Julian Viloria – Placed 17th
Year 8 Girls – Charlita Agafili – Placed 26th, Lenoli Kuruduhewage – Placed 39th
Year 8 Boys – Cruz Elliot – Placed 17th, Hao Bui – Placed 14th
Holy Trinity School's Annual Cross Country Event
Thank you for attending this amazing event last Thursday! We were blown away by so many parents and family members who came along to watch this event.
Many thanks to all of our staff, Learning Assistants and relievers who helped out on this occasion.  An extra SPECIAL THANK YOU to Mr Quenten Brown for the huge amount of organisation he does to make this a successful day! Below are the results for the 2020 Cross Country event. Congratulations to all our placed winners.
| | | | |
| --- | --- | --- | --- |
| Year | First Place | Second Place | Third Place |
| Year 0 Boys | Benson Erick | Makarios Jumma | Daniel Thorpe |
| Year 0 Girls | Avery Han | Katherine Farley | Sierra-Marie Watkins |
| Year 1 Girls | Mele Kaloni | Aryna Marchi-Morini | Caitlin Atienza |
| Year 1 Boys | Ryder Luamanu | Liam Clarito | Ezra Hennessy |
| Year 2 Boys | Ben Fox | Saxon Cooper | Aidan Singh |
| Year 2 Girls | Korah Walker | Afe Soakai | Ella Yu |
| Year 3 Boys | Ebenezer Ofori-Anyinam | Lucien Change | Jovan Levkovski |
| Year 3 Girls | Bella Harman | Jana De Vera | Marielle Gayatin |
| Year 4 Boys | LJ Delubio | Gabriel Benliro | Martin Thomas |
| Year 4 Girls | Marija Levkovska | Kendall Del Rio | Annie Yu |
| Year 5 Girls | Emereziana Lautua | Simond Paterson | Norma Stephens |
| Year 5 Boys | Konrad Karena | Eli Timothy-Davies | Alex Ospiov |
| Year 6 Girls | Georgina Lautua | Lianna Delubio | Sopie Logan Sandoval |
| Year 6 Boys | Tain Humphries | Zac Baptista | Isaac Croft |
| Year 7 Boys | Linkin Karena | Julian Viloria | Jezrain Bustarde |
| Year 7 Girls | Sunsy Thuring | Simone Gertos | Emeliah Nikolao |
| Year 8 Girls | Charlita Agafili | Lenoli Kuruduhewage | Tiana Tewake |
| Year 8 Boys | Hao Bui | Franxon Villa | Xavier Folau |
To see a video photo montage of the day, click on the YOUTUBE VIDEO HERE.
Thank you to Mrs Thorpe for the amazing snapshots!
Hauora Update
Hearing and Vision Testing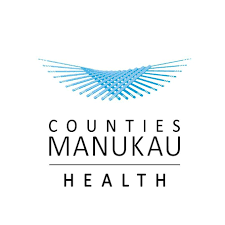 Counties Manukau District Health Board Nurses will be at school on Friday 21st August to follow up with hearing and vision testing for any new entrants who missed the B4 School check or who require a re-screen and vision testing for Year 7 students.
Park and Walk Initiative
Thank you to everyone for your patience in our carpark after school. Another BIG thank you to everyone for getting on board with our school 'Park and Walk' initiative. It's great to see Whānau parking in neighbouring streets and walking to school to drop the children off or pick them up at the end of the day.
We are working working alongside Auckland Transport and the Police to help reduce congestion on Airfield Road and in our carpark, in order to keep our children safe.
Our amazing Hauora student leaders have been working hard to create art work to promote this initiative too. Don't forget to 'park and walk' every day!
From the Hauora Team
Reminders
NZ Uniforms Manukau Closed for Stock Take 
We will be closed on Monday 10th August and Tuesday 11th August to allow us to complete a stock take. We will do this as quickly and as accurately as possible. 
We will reopen with our normal store hours from 9am Wednesday 12th August.
Thank you for your cooperation.
Kind regards,
NZ Uniform
Upcoming School Events
Pasifika Group Show
Monday 10th August 9:30am in Taamaua/school hall

School Liturgy and Assembly – led by Learning Community Moana
Monday 10th August 2:00pm in Taamaua/school hall (durign Whānau time)
Pasifika Aiga Fono
Tuesday 11th August 6pm-8pm in Taamaua/school hall 
PTFA Meeting
Wednesday 12th August 7pm in the school staffroom
Year 5/6 Inter-school Cross Country
Thursday 13th August  

St Mary's Parish Priests visiting Learning Communities
Thursday 13th August  
School Liturgy and Assembly – led by Learning Community Ngahere (Library)
Monday 17th August 8:50am in Taamaua/school hall
Maori Whānau Hui
Tuesday 18th August 6pm-8pm in Taamaua/school hall 

St Anne's Parish Priests visiting Learning Communities
Thursday 20th August  
Hearing and Vision Testing – B4School Check and follow up
Friday 21st August  
Book Week at School
Monday 24th August – Friday 28th August 
Term 3 concludes
Friday 25th September
Term 4 commences
Monday 12th October

Print or Save this Post