Nau mai, Haere Mai – Welcome!
Kia orana, talofa lava, malo e lelei, nisa bula vinaka, kamusta, ni hao, namaste and kia ora! Welcome to our school website.
Please feel free to roam our site to find out more about our wonderful Catholic School.
Any queries or questions, feel free to make contact with us.
Kia ora!
Peta Lindstrom
Greetings, Kia ora, Kia orana, Talofa, Mālō e lelei,  Namaste, Ni Hao, Bula, Hola, Kumusta, Namaskārām, Sat Shri Akaal, Vanakkam and Ayubowan Dear Families As a Catholic Community we celebrate Trinity Sunday as part of the Church's liturgical year. Holy Trinity is the charism for our school community as we are [...]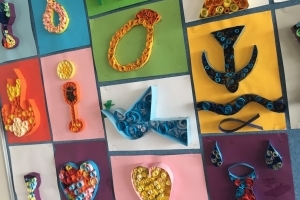 Welcome to Holy Trinity Catholic Primary School
Our school is a full primary Year 0 – Year 8 serving the Catholic community of the Takanini area.  Holy Trinity Catholic Primary School is in partnership with the Parish of  St Mary's, Papakura.
We offer Catholic education based on respect and dignity for each person, community participation and belonging, a commitment to christian tradition and Gospel teachings and a deep appreciation of learning. We are a school community that provides quality teaching and learning practices and programmes in an innovative and collaborative environment. We are a culturally diverse community with significant growth due to local housing development.