Greetings, Kia ora, Kia orana, Talofa, Mālō e lelei,  Namaste, Ni Hao, Bula, Hola, Kumusta
Dear Families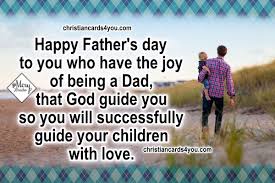 This weekend, as families and community, we celebrate all our Dads, Grandads and our Father/Dad figures in our lives who nurture and care for us, protect us, work hard for us, teach us life lessons, have fun with us, love us and do all the many big and little things, that we sometimes forget to say thank you to them for! Fathers Day gives us an opportunity to say THANK YOU to our Dads, Grandads and the Father/Dad figures in our lives. We can give thanks of praise for our Dads, Grandads and our Father/Dad figures through prayer. Please share and pray together these beautiful karakia below, from our pre-recorded Fathers Day School Liturgy … just to let our Dads, Grandads and our Father/Dad figures know how special they are to us!
God of Aroha,
We pray your blessings upon all fathers and father figures. We pray especially for the fathers in our Holy Trinity Whānau. May You continue to be their guiding light as they journey through fatherhood.
Lord hear us – Lord hear our prayer
Jesus,
We pray for all fathers and father figures who have died, especially for the souls of the fathers of our school community. May their souls rest in peace.
Lord hear us – Lord hear our prayer
Spirit of Aroha,
We pray for all new fathers, Godfathers and grandfathers of our school community. May Your loving arms surround them as they walk the new path of fatherhood.
Lord hear us – Lord hear our prayer

Te Wairua Tapu,
We pray for all our fathers who are sick and in need of comfort. That through us, they may feel your healing presence.
Lord hear us – Lord hear our prayer
Thank You Families!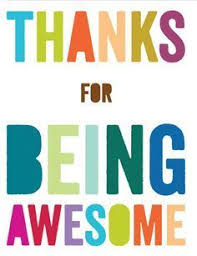 Thank you families for the wonderful way you are continuing to support and follow the school guidelines and practices for Alert Level 2.5! You make our job so much easier because of the patience, consideration, care and kindness you are showing to each other in the school grounds when bringing our children in each morning and picking them up each afternoon. Thank you to the parents who are scanning the school contact tracing QR code each time you get out of the cars or come into the school. It is very much appreciated and helps us to ensure we are keeping everyone safe.
The Kaitiaki will bring the children out to meet you each afternoon so that we can keep the traffic flowing through the carpark area. If you are parked in a designated carpark place, you are able to walk the children back to the car with you, otherwise please make sure you drive right around to the 'pick up zone' to collect the children.
THANK YOU to the families that are parking in the neighbouring streets and walking to/from school. We are proud of you!
Teacher Only Day Tuesday 8th September 2020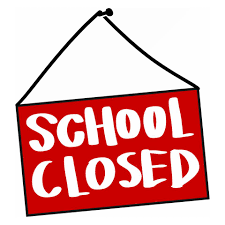 School will be closed for students on Tuesday 8th September 2020. Teaching and Support Staff will be on site for this day ONLY.  Teachers will be involved with professional development and learning, continuing their learning about innovative learning and collaborative practices for effective teaching and learning.
We are very aware that the children have had a number of days away from school this term and appreciate your support in allowing the teachers to continue with their professional development (after having missed this time earlier in the year due to the Term 1 Lockdown).
These TEACHER ONLY DAYS are part of the Primary Teachers' Collective Agreement Contract where days are available for teachers to have professional development and learning during the school week.
Please make alternative arrangements for your child/ren on this day. SKIDS (Before/After School Care Provider), has advised that they will run a full day's programme at school in Taamaua/Hall. It is up to parents to organise this arrangement with SKIDS. Contact numbers are Rose and Luke King, 021 2899939 or 0800 546 475.
DRS Report
Social Justice Week
Each year, the Catholic Bishops of New Zealand set aside a week in September for Social Justice Week and invite us to reflect and take action on a current social justice issue. Next week, our school will be celebrating Social Justice Week from Sunday 6th September to Saturday 12 September. During the week our students will be learning about some of the Catholic Social Teachings which helps guide our actions and choices.
Our school is involved in two 'outreaches' for this year's Social Justice Week. Our annual 'Can Drive for Christmas' is our way of working with St Vincent de Paul, by bringing in a can of food throughout the week. Your child/ren can take their cans of food to Taamaua (school hall) in the morning and earn Whānau points as they go. The cans will be collected on Friday 11 September by St Vincent de Paul which they will then share and distribute to our Auckland families for Christmas.
On Friday 11 September, we'll be "colouring our school bright" by wearing our brightest clothes to school for Mufti Day. Children will be bringing a gold coin donation to go towards helping students at St Francis of Assisi High School in Uganda.
We look forward to an exciting week ahead and to highlighting another eventful week of outreach and service.
Fathers Day
Our Patrick Dunn Whānau have prepared and pre-recorded a special Father's Day Liturgy to celebrate and commemorate all our fathers and father figures in our lives. We wish all our Holy Trinity 'fathers' an abundance of grace and blessings from our loving God especially for you. We continue to thank God for the gift of YOU!
Thank you God for Dad!
God took the strength of a mountain,
The majesty of a tree,
The warmth of a summer sun,
The calm of a quiet sea,
The generous soul of nature,
The comforting arm of night,
The wisdom of the ages,
The power of the eagle's flight,
The joy of a morning in spring,
The faith of a mustard seed,
The patience of eternity,
The depth of a family need,
Then God combined these qualities,
When there was nothing more to add,
He knew His masterpiece was complete,
And so He called it … Dad
=Author Unknown=
http://https://www.youtube.com/watch?v=2XhoCYI0h0I&feature=youtu.be
Season of Creation
It's suggested that the lectionary readings during the month of September, be read with ecological eyes. With the world in an environmental crisis, there's a pastoral need to address this crisis through prayer. The Sundays of September each year, offer us a framework to build on. We are reminded of God's presence in the whole universe and in the smallest creatures of creation. During this month where we reflect on the creation of God, let us take time out of the busyness to be still and appreciate God in the presence of what he has made and give thanks that in nature, He is with us.
Term 3 Reporting to Parents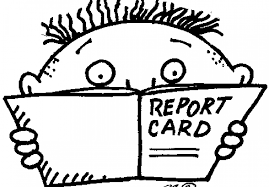 Teachers are currently underway with preparing report comments and evidence for each student in reading, writing and maths. These comments will be published on HERO, our school's student management system. Parents will be able to share and discuss these comments with their children. There will also be an opportunity to share students progress and achievement in reading, writing and maths at the Term 3 Mahi Tahi Parent/Teacher/Student Conference Evening. This will be held Wednesday 23rd September from 3pm-6pm.
Last term, each Learning Community made a warm winter's soup to share with their families at Mahi Tahi time. This term, we are going to make "TOASTIES"!!! We hope you will be able to come along to school on this evening to celebrate the great learning that has taken place at home and at school during Term 3.
Tongan Language Week
Mālō e lelei,
Uike Lea Faka-Tonga – Tonga Language Week celebrations commences this Sunday 6 September 2020.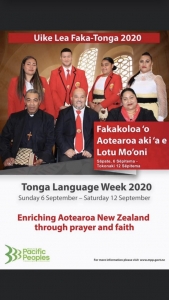 The theme for Tongan Language Week is "Fakakoloa 'o Aotearoa 'aki 'a e Lotu Mo'oni" which in English means "Enriching Aotearoa New Zealand through Prayer and Faith".
Each year a different theme is used to promote the richness of the Tongan language and culture with the Tongan community but also for all New Zealanders.
The  Holy Trinity Student Cultural Leadership Team have some planned activities to celebrate Tongan language and culture next week. Here are some ways that you can greet each other during Tongan Language Week at home.
Greetings to practice
| Tongan | English |
| --- | --- |
| Mālō e lelei | Hello (literally 'thank you for being well) |
| Fēfē hake? | How are you? |
| Sai pē mālō | I'm fine, thank you |
| 'Alu a | Goodbye (to someone going) |
| Nofo a | Goodbye (to someone staying) |
Mālō Aupito
Māori Whānau Hui Gathering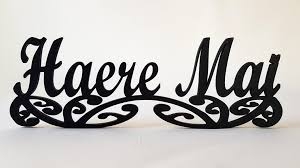 Our Māori Whānau will be invited to our Term 3 Hui via a ZOOM video call. We hope all of our whānau are able to join in for one hour and have fun participating in all the activities that have been planned. There will be a scavenger hunt for families to play and lots of whānaungatanga. Keep an eye out for further details. Thanks to our Māori Whānau Parent Leaders … Krissy Bishop and Kosta James for co-ordinating this Hui via ZOOM!
Health & Safety Information
World Car Free Day
Kia ora Whanau,
World CAR FREE day is on Tuesday 22nd September, in week 10. We would love to see our Holy Trinity learners being active and CAR FREE by walking or riding their bikes/scooters to school everyday during week 10. You can park in the neighbouring street and learners can walk the short distance to and from school! Whānau House points will be awarded to all our active learners.
Thanks from the Hauora Team.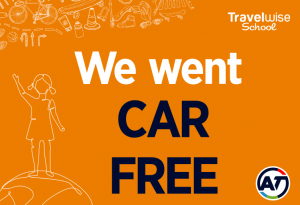 Key Messages about "face coverings"
Anyone who chooses to wear a face covering will be supported to do so (students cannot be required to wear face coverings in schools).
Students aged 12 and above are required to wear a face covering when on public transport (there are some exemptions including for health reasons).
For school transport, bus drivers are wearing face coverings, but children and young people are not required to wear face coverings.
Face coverings are an extra protective physical barrier to help keep people safe. Hand washing, good cough and sneeze etiquette, cleaning surfaces regularly, staying away if unwell and physical distancing from people you don't know all contribute to minimising spread of illness.
"With the other public health measures we have put in place in schools and early learning services, coupled with the reduced risk of transmission at Alert Level 2, we consider the risk of infection is low."
"Compared to other places, schools and early learning services are not environments where we have seen significant spread of COVID-19. Household members and work colleagues who are in close contact with people with COVID-19, are the most common sources of transmission." From Dr Caroline McElnay – Director of Public Health
Emergency Drills
As part of our Health & Safety procedures, we are required to run emergency drills to ensure that if such an emergency does arise, our students will know exactly what to do in the event of an Earthquake, Fire or Lockdown situation.
We will be practising these drills at an unannounced time in the next few weeks. When we do practise these drills, feel free to engage your child in a conversation about the importance of listening to their Kaitiaki and moving together in a quiet, orderly way and following the necessary instructions.
Learning Community News
Learning Community Ngahere 
From our Innovation Technology Concept Learning, we identified that the flying fox part of the junior adventure playground was a problem and we needed to think of a solution!  
After trying out cardboard boxes, we realised that they collapsed;
 when it got wet

 when heavy children climbed on the box 
And after a week it was totally damaged. We had to think like scientists and … so we decided to build a box out of wood. We had fun knocking nails into the plank and working together to make a strong box that would help us reach the flying fox.  Our first try was too small. We forgot to measure! We measured and made a bigger one. It worked!
Learning Community Ngahere Tuakana
Now that we are all together after Lockdown, we are continuing our Innovation concept. We have taken photos of the children in action attempting to use the materials they suggested to block the wind/draught coming under and on the sides of the door.  The children were excited to see the results and discussed what worked and what didn't and why. We will conclude by collating all the results and presenting it as a graph that links with our maths learning. Then we will be able to focus on the idea that worked best to complete our Innovation by making a "ginormous draught stopper"!!!!
School Swimming Programme
In early Term 4, Holy Trinity School will be heading to the Massey Park Pools in Papakura to take part in a water safety swimming programme. Swimming is a vital skill for students to learn, especially in Auckland where we are surrounded by water; swimming pools, beaches, rivers, streams and lakes. Schools are required to offer swimming skills to students under the New Zealand Curriculum. All costs associated with this programme will be met by local grants and school funds.
We will be travelling every day during Week 2 (October 19th – 23rd)  & Week 3 (26th – 30th of October) of Term 4. Students will be in groups on the bus, take the swimming lessons and then head back to school afterwards. Students will be organised into groups for the purposes of participating in this programme. Closer to the time further details of groups will be made available.
Each day, students will need to come to school with their togs. They will also need a towel and a swim bag to take their wet gear home in. Caps and goggles are optional, but the students may find it more comfortable for the swimming sessions to wear goggles, due to chlorine in the water.
Holy Trinity School will follow all Ministry of Health / Ministry of Education  advice closer to the time, regarding CO-VID19 Alert Levels and any implication this may have on our planned Water Safety / swimming programme.
We expect every student to take part in this water safety swimming programme. If you have any questions please email or come in and see us at school. 
Mr Brown quentenb@holytrinity.school.ac 
Sports Co-ordinator
Children's Community Dental Service

During Level 3, there were national restrictions on the health services able to be offered to minimise the risk of spreading COVID-19. This included restrictions on routine dental treatments and check-ups. Because of this, we have now commenced our COVID-19 Recovery Plan. This means we need to firstly offer appointments to children who have been identified as requiring treatment and those waiting the longest for their routine examination. We also offer an acute service for any child who is experiencing dental pain. In addition, during the transition to Level 2 there may be some restrictions in the range of dental treatments that we are able to provide.
We apologise in advance for the delays this will cause for some children who are due a routine check-up. Please be assured that we will contact you as soon as we are able to offer your child an appointment with our service.
In the meantime, if your child is in pain or you have immediate concerns with their teeth, please phone 0800 TALK TEETH (0800-8255-83384). Our staff will be available to discuss your concerns with you directly, and will offer your child an appointment if required.
For more information as well as our top tips for keeping your child's smile bright, please search 'ARDS' on the Waitematā DHB website – www.waitematadhb.govt.nz.
Reminders
Student Enrolments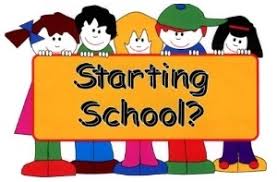 As we progress through this year, it is really important that we know of all children that are commencing schooling with us in 2021. If you have little ones at home, or know of family members, friends or neighbours that have children turning 5 years old in 2020 or in 2021, please submit an enrolment form for them so they can be assured of a placement at Holy Trinity for when they are ready to start. You are able to enrol on line via our school website https://www.holytrinity.school.nz/ – click on the enrolment tab then click on the enrolment form tab, complete details and then submit. This information will populate our student management system, HERO and we will make contact with you from there to confirm placement for your child/ren. Having a projected roll that is up to date and includes all the siblings of our families and also new families, helps us to plan ahead for learning community spaces and for employment of teaching and support staff. If you have any queries about enrolment, please contact the school office by email office@holytrinity.school.nz or by phone 09 296 9039.
Upcoming School Events
PRE-RECORDED School Liturgy and Assembly – led by the Catholic Special Character Team
Monday 7th September 9am pre-recorded on HTCPS Home Learning Headquarters site
Social Justice Week and Can Drive Week commences
Monday 7th September 
Tongan Language Week commences
Monday 7th September 
SCHOOL CLOSED for Teacher Only Day
Tuesday 8th September 
SCHOOL Mufti Day and Can Drive Collection
Friday 11th September 
PRE-RECORDED School Liturgy and Assembly – led by Learning Community Maunga
Monday 14th September 9am pre-recorded on HTCPS Home Learning Headquarters site
Te Wiki o te Reo Māori – Māori Language Week commences
Monday 14th September 
Māori Whānau Hui – via ZOOM Meeting
Monday 15th September 6pm -7pm
Term 3 Digital Reporting to Parents
Tuesday 22nd September – published on HERO
Term 3 Mahi Tahi Parent/Teacher/Student Conferences 
Wednesday 23rd September 3pm-6pm @ school
Board of Trustees Monthly Meeting
Wednesday 23rd September 6pm @ school
Term 3 concludes
Friday 25th September
Term 4 commences
Monday 12th October
Upcoming Community Events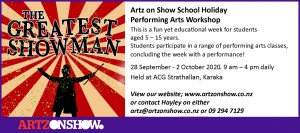 Print or Save this Post