Greetings, Kia ora, Kia orana, Talofa, Mālō e lelei,  Namaste, Ni Hao, Bula, Hola, Kumusta
Dear Families
A warm welcome to a new school year – 2021! We are absolutely delighted to see our children and families /whānau back at school with us especially to see how much the children have changed and grown over the summer holidays!
We also extend warm, heart filled greetings to our new families and students who we welcomed with a Whakatau celebration on Tuesday morning.
As our community grows, we are heartened by the kindness, arohanui and generosity of our families who reach out to support those who are new, who need a helping hand with transport, who need support and extra love as they settle into their new environment. THANK YOU – this is what it means to be Holy Trinity people!
As a Catholic School we share in the goals for Catholic education … to be a place where we communicate Christ, helping to form Christ in the lives of others … a place to encounter the loving God so that each person and child experiences a genuine and ongoing encounter with Christ … a place to grow in knowledge and understandings of Christ's teachings …  a place where Christian witness is nurtured and strengthened within the community of our Lord's disciples, the Church.
This is our hope for our school community – that together we grow and flourish in unity and in learning, loving and serving in the name of the Father and of the Son and of the Holy Spirit.
The photos below depict our new students receiving welcoming certificates and their family/whānau prayer kete.
Welcome to our 2021 New Staff!
Welcome to Miss Laura Ahern, Kaitiaki/Teacher of Learning Community Whenua – Years 2/3 and to Miss Samantha Connery Kaitaki/Teacher of Learning Community Moana Years 3/4. We are thrilled to have both Laura and Samantha join our teaching team and staff team respectively. They have shared so much of their gifts and talents with us already that we know that both Laura and Samantha are going to excel as kaitiaki at Holy Trinity. Ka mau te wehi!
And we also extend a special welcome to Mrs Paula Lewis, our Office Administrator and to Mrs Luci Penaia, our Learning Assistant. Both Paula and Luci join our Support Staff Team. We are so grateful for the very quick way they have settled into their respective roles and are getting to know their tasks and responsibilities and most importantly are getting to know our students and their families. They are both a wonderful and valuable addition to our school staff!
We welcome back all of our returning kaitiaki/teachers/learning assistants and support staff and together, we are looking forward to another exciting year!
Congratulations!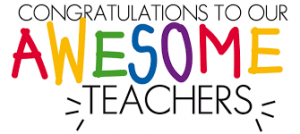 This coming week, 5 of our teaching staff will receive certificates of achievement for Religious Education teaching and Religious Education leadership. These awards will be presented to Miss Kirstie Gill, Mr Quenten Brown, Mrs Lainee Davies, Mrs Susan Champion and Miss Alana Gaynor at the Catholic Schools Dedication Mass on Wednesday evening held at Christ the King Parish Church in Owairaka. It is a great honour to be receiving these awards from our Auckland Diocese Bishops and in front of our many Catholic Schools teachers and staff. We congratulate our teachers and know that  this achievement is the culmination of  many hours of Religious Education teaching practice and learning; modelling of the catholic special character; leadership and active participation in the spiritual faith life of our school. Thank you and WELL DONE – we are very proud of you all!
DRS Report
Waitangi Day Liturgy
Today we gathered as a school community to commemorate and celebrate our Waitangi Day Liturgy. Every year on the 6th February (Waitangi Day) people of all communities and backgrounds gather at Waitangi to commemorate the first signing of New Zealand's founding document: Te Tiriti o Waitangi, The Treaty of Waitangi, on 6 February 1840. Waitangi Day is recognised as New Zealand's national day and is the most important marker in the country's history.
Seniors Students' Retreat Day
Next week on Friday 12 February, our Year 7/8 students will be spending the day in quiet retreat and reflection at St Francis Retreat Centre in Hillsborough. A Friar at St Francis Centre, Brother Philip Jeffares, will be facilitating the day with our senior students and helping them to reflect on their role as kaitiaki/guardian of God's world. It will be a spiritual retreat that helps our senior students set themselves up for the year ahead.
Ash Wednesday/The Beginning of Lent
This year, Ash Wednesday will be observed on Wednesday 17 February and our school will gather together to celebrate this special day for the beginning of Lent. Many Christians receive a cross of ashes on their forehead on Ash Wednesday. Lent is a special time of reflection and prayer. It is the time we frequently hear the call to pray, fast and give alms. With the guidance of Jesus, we try to become better followers of Christ during the forty days of Lent. More information will be sent out to our school community when the time for Ash Wednesday Liturgy at school is confirmed.
Parish Sacramental Programme
The sacramental programme for baptised children who wish to receive the sacraments of Reconciliation, Confirmation and First Holy Communion at St Mary's Church in Papakura, is now open for registration. It is preferred that children are at least 8 years of age or Year 4. The programme commences on Sunday 21 February. For more details please contact Barbara Lee at lee.barb27@yahoo.com.
Update on School Roll and Student Enrolment Numbers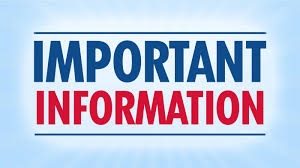 Our school roll is now CLOSED as we will have reached our maximum roll of 300 by the end of the 2021 year. Any further school enrolments for the 2021 school year and beyond, need to be discussed with the school principal, Miss Lindstrom.
At Holy Trinity Catholic Primary School, we believe that all children from Catholic families are entitled to a Catholic education. Ideally, we would like to enrol every Catholic child who wants to come to our school.
However, we are required to work within our maximum roll, which is stated in the school's official Integration Agreement with the Ministry of Education. Currently, our maximum roll is set at 300. This means we are unable to exceed 300 students at any one time.
Our permanent buildings were constructed to cope with a maximum of 250 students and the two relocatable classrooms that will be in use this year, allow us to go to 300.
In communicating with the Catholic Diocese of Auckland regarding our growing roll and accommodation, we have been informed that there is no more funding at this time to provide additional accommodation to go beyond our maximum roll.
For enquiries regarding student enrolment, please contact the school office by email office@holytrinty.school.nz or phone 09 296 9039
School Enrolment Guidelines
For the purpose of managing our maximum roll, the following guidelines will be adhered to process enrolments:
2021:
Confirmed enrolments on the projected roll as of December 2020, will be accepted
All further enrolment applications may be registered on a 'waiting list'
From December 2020:
All new enrolment applications for siblings of current students to start during 2021, will need to meet with the  Principal
All enrolment applications for 2022 must be submitted by 31 August 2021
Acceptance of these enrolment application will be dependent on the status of our existing maximum roll. Families will be notified of confirmation of enrolment acceptance by 30 September 2021 for the 2022 school year
Enrolments will be processed in the following order:
Siblings of current students
Siblings of former students
Students who are a child of an employee of the Board or a child of a member of the Board of Trustees
All other students
Provision will be made for unsuccessful applications to have their names recorded on a  'waiting list'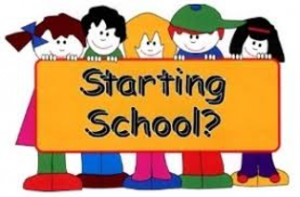 It is really important that we know of all younger brothers and sisters that are commencing schooling with us in 2021. If you have little ones at home, please contact the school office to make a time to meet with Miss Lindstrom so they can be assured of a placement at Holy Trinity for when they are ready to start in 2021. If you have any queries about enrolment, please contact the school office by email office@holytrinity.school.nz or by phone 09 296 9039.
Information Update on St Ignatius of Loyola Catholic College, Drury
This week, we received information from the Diocese in regards to the planning and building of the Catholic College in Drury. We understand the difficulties of the past year and the decision that has been made to delay the opening of the College as explained in the Diocese's communication below. This means that Holy Trinity Catholic Primary School will remain as a full primary school from Year 1 to Year 8 until the beginning of 2024. We will continue to provide catholic education for Year 7 and 8 students until that time.
The statement from the Diocese to our school community is below …
Due to the events of 2020 and reliance on external agencies for infrastructure, services and consenting the opening date of St Ignatius of Loyola Catholic College and the decapitation (i.e. withdrawal of Year 7/8 students) of St Joseph's Catholic School (Pukekohe), St Mary's Catholic School (Papakura) and Holy Trinity Catholic Primary School (Takanini) has been extended from 2023 to the beginning of 2024.
We understand and appreciate this will unavoidably impact families making enrolment decisions for prospective Year 7 and 8 students.  The college has been many years  in the planning.  The Auckland Catholic Diocese is committed to ensuring that when it opens the college is at the standard we desire. 
We are grateful for all those who have worked so generously and tirelessly to bring about Catholic secondary education for future generations.
Catherine Ryan
Vicar for Education
Catholic Diocese of Auckland
Attendance Dues Payment
Attendance Dues Statements for 2021 will be electronically sent to families in approximately the 3rd week of February 2021.
If you are still making payments for 2020, please continue to do so and complete as soon as possible.
Please note there are three options for payments for Attendance Dues and Catholic Special Character contribution : 
Full amount paid by internet banking to ASB School Account – details for payment are on the statement.

Automatic Payments set up by internet banking to ASB School Account.

Payments can be made at the school office – cash or eftpos.
For those families paying by Automatic Payment (AP), please note that 2021 payments must be all completed by the 1st December 2021. 
Tax receipts for 2020 are available from the school office on request.
Please see Paula Lewis (Office Administrator) or Peta Lindstrom (Principal) in the strictest confidence if you have any concerns or questions regarding the payment of Attendance Dues.
PTFA Welcome Picnic

On Tuesday 16th of February from 5pm to 7pm, our PTFA are hosting a Welcome Picnic for all our whānau – to welcome back old friends and new faces. The PTFA will provide a free sausage sizzle, a variety of fun activities and games for all to participate in. Nau mai, haere mai! Please bring your whole whānau along with your own picnic and picnic mats, as we informally meet and greet each other.
Below also is a timetable so that whānau can informally meet our Kaitiaki – we hope having a timetable will help those families with siblings to have the chance to meet all their children's Kaitiaki for 2021.
| | | |
| --- | --- | --- |
| TIME | Learning Community | Kaitiaki |
| 5:00-5:15pm | Awa | Mrs Champion, Mrs Chung, Mrs Davies  |
| 5:15-5:30pm | Whenua | Miss Gill, Miss Ahern |
| 5:30-5:45pm | Moana | Miss Gaynor , Mrs Speechlay, Miss Connery |
| 5:45-6:00pm | Maunga | Mrs Rhode, Mr Brown, Mr Malele |
| 6:00-6:30pm | Ngahere | Mrs Silva, Mrs Notley, Mr Malele |
Curriculum News
The focus for learning and teaching this year is around Kaitiakitanga which is our overarching concept for 2021. Exercising Kaitiakitanga is caring for the gifts God has given us, people, our  environment, our own personal talents and other resources. As God's kaitiaki, we want our students to use their learning to question, explore and nurture kaitiakitanga in our common home.
Our Concept learning for Term 1 is Hauora which integrates well with Social Studies, Health and Physical Education, Religious Education and The Arts/Music. As God's kaitiaki, we want our students to  independently use our learning to grow and nurture our own and others' unique hauora  in our common home.

The essential questions that will help us to unpack the big ideas around the concept of are:
How does hauora contribute to our kaitiakitanga? 
How might Hauora influence the way we live and work?
At home please talk to your child/children about what helps them to feel good about themselves. Your discussions can be around activities that you do together as a family, friends or with a team they belong to, food, places and people.
Sports News
Kia ora HTCPS Netball Community!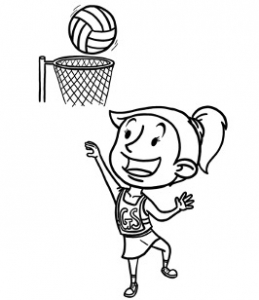 It is that exciting time again as we start preparing for our 2021 Netball Season! If you are interested in your Child playing Netball this season please enter the link below and complete our online sporty form. https://www.sporty.co.nz/viewform/152477. 
After registering online, I will then be able to see how many children are interested and what Netball teams can be built. Please note that teams can only be built if we have enough children registered AND if we have enough parent helpers to be able to help with coaching and managing our teams (By the way, this is not as scary as it sounds – you will be partnered up with another parent and will attend a free compulsory FutureFerns workshop that will provide you with all the information you will need).
If you are a parent or grandparent who is interested in helping with your child's team but have some questions or would like more info – please don't hesitate to contact me!
FEES do need to be paid to the school office no later than 11th March 2021.
 Y1-6 $90 ($80 PNC + $10 HTCPS Fee)
Y7-8 $100 ($100 PNC + $10 HTCPS Fee)
Future Ferns Netball Programme YR1-6 will commence start of May until end of July 2021, every Saturday. Please register your child as soon as possible as PNC cut of date for Teams is 19th February 2021.
If you would like anymore information please don't hesitate to contact me on 022 1975869 or by email at ashton.vaitaki@gmail.com 😊
Ngā mihi
Ashton Vaitaki
HTCPS Netball Coordinator
Book Club News
Kia ora whānau
The first issue of the Book Club for 2021 is out now. The children brought home the Book Club flyers yesterday/Thursday. This issue has some great reads and books start from just $3. Orders need to be in by 3pm on Wednesday 17 February. To place an order, you can: Pay by credit card by going to https://mybookclub.scholastic.co.nz/Parent/Login.aspx or … Fill in the order form in the catalogue and take it to the office with your cash, or you can pay by EFTPOS. Every order placed earns reward dollars that the school can use to get resources for free. Thanks to our generous community, last year we earned over $1000 in reward dollars and were in the top 20% for earning reward dollars for schools in New Zealand! Ka pai!
Ngā mihi,
Kirstie Gill
Book Club Coordinator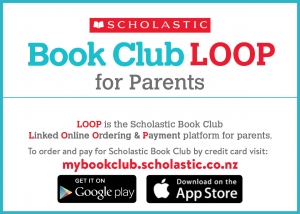 Reminders!
Welcome back to the very first week of school. Now that we're back and ready to learn, love and serve, we need to share with you a few reminders and expectations.
School Gates
Our gates will be open to the students from 8.30am. We ask that those that come early and before the opening time, remain seated on the bench area outside the Admin block.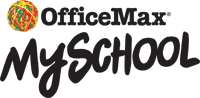 School Stationery Orders
Office Max has informed school that they are running behind on delivery of stationery packs to families. Please don't worry if your child hasn't received their stationery yet – it will arrive before too long. In the meantime, we have stationery at school that children are able to use.  

A reminder that stationery can be purchased though 'OfficeMax' on their  MySchool website – https://www.myschool.co.nz/ 
Type "Holy Trinity Catholic Primary School" in the search space.
Please click on the Year level that your child is in this year to access the stationery list requirements for 2021.
Another reminder that OfficeMax have introduced Laybuy*, so you can pay in instalments or you can pay by internet banking, credit card or debit card. * Terms & Conditions apply, see myschool.co.nz for details.
School Summer Uniform
Now that students have officially started school, they are all expected to wear the correct uniform. This includes the short sleeved blouse or shirt, open toed black school sandals and the school sunhat. Please name all items of clothing so that they can be returned to the children immediately when found.
SUNSMART
With the unbearable heat that we're having, we're asking students to take seriously wearing their hats when outside. With that we ask that they bring with them a drink bottle to keep hydrated through the day. The students should know now that with no hat, there is no play, and they must be seated under the shade areas.
Employment Opportunity
 Opportunity for a Shop Manager at the Society of St Vincent de Paul Op-Shop, Papakura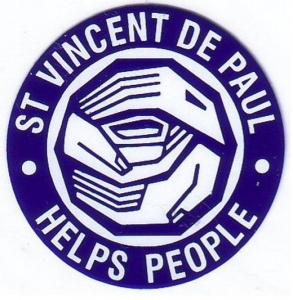 Help us to help others in need in your local community. St Vincent de Paul Op-Shop provides quality second-hand goods for sale to their local community, with any profits going towards funding work in our local communities, our foodbank and other social support services.
We're looking for an experienced retail manager to oversee the day to day running of our Papakura St Vincent de Paul Op-Shop. This is a varied role and involves recruitment and management of volunteers, rostering, overseeing stock, price setting, managing shop revenue, monthly reporting and planning. Promoting and marketing the shop locally is also a key responsibility of the role.
To succeed in this role you will be highly motivated with a "can do" attitude, and have an interest in retail and second-hand goods. You will have excellent people skills, the ability to manage administrative tasks with ease, and leadership experience. Above all you will have a strong community focus, and the ability to motivate and lead volunteers.
The ideal applicant will have excellent communication skills, both verbal and written, confidence and accuracy with numeracy, and empathy for people who are in distress. They must also enjoy being part of a team, be solutions focused and comfortable with diverse cultures and backgrounds. We are an equal opportunities employer and are committed to the principles of Te Tiriti o Waitangi.
This is a part time permanent position working 20 hours per week.
In addition to our usual pre-employment checks, applicants will also be subject to Police Vetting.
Applications close: Friday 26th February 2021
 For further information or request the SVDP Application Form please e-mail svdppapakura3@gmail.com
To apply please e-mail svdppapakura3@gmail.com and include 
Cover letter
C.V.
SVdP Application Form
Upcoming School Events
Waitangi Day – Public Holiday
Monday 8th February 
School Liturgy and Assembly – led by Mrs Speechlay
Tuesday 9th February 8:50am in Taamaua/school hall
Dedication Mass for Catholic School Staff
Wednesday 10th February 7pm at Christ the King Parish, Owairaka
Chinese New Year celebrations commence
Thursday 11th February
Learning Community Ngahere – Year 7/8 RETREAT DAY
Friday 12th February at Franciscan Friary, Hillsborough
Footsteps Dance programme – for all classes
Friday 12th February 9:00am -11:45am in Taamaua/school hall
School Liturgy and Assembly – led by Learning Community Moana
Monday 15th February 8:50am in Taamaua/school hall
PTFA Welcome Picnic – "Meet and Greet" with Whānau and Kaitiaki/Teachers
AND Shrove Tuesday – Pancake Evening
Tuesday 16th February 5:00pm – 7:00pm at school
ASH WEDNESDAY/Beginning of Lent Liturgy
Wednesday 17th February 9:30am in Taamaua/school hall
Footsteps Dance programme – for all classes
Friday 19th February 9:00am -11:45am in Taamaua/school hall
School Liturgy and Assembly – led by Mr Malele
Monday 22nd February 8:50am in Taamaua/school hall
Papakura Community Service Dinner – VOLUNTEERS needed!
Tuesday 23rd February 5:30 -7:00pm Crossroads Methodist Church, Broadway, Papakura
PTFA Monthly Meeting
Tuesday 23rd February 7:30pm in the school staffroom
Board of Trustees Monthly Meeting
Wednesday 24th  February 6:00pm in the school staffroom
Footsteps Dance programme – for all classes
Friday 26th February 9:00am -11:45am in Taamaua/school hall
Term 1 Concludes
Friday 16th April
Upcoming Community Events
Auckland Art Gallery's Toi Tū Toi Ora: Contemporary Māori Art Exhibition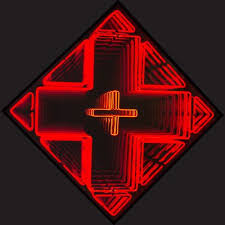 This is a beautiful, fun and free experience for whānau to enjoy. It's the perfect day out and there's something exciting for everyone.
Auckland Art Gallery has brought together 70 years of Māori creativity and storytelling into one powerful exhibition that is Toi Tū Toi Ora: Contemporary Māori Art. Featuring over 300 artworks by 111 Māori artists, Toi Tū Toi Ora: Contemporary Māori Art is open until May 9th and is free to the public.
From the free Auckland Transport travel for kids (aged 5–15) on weekends and public holidays, to the free Gallery entry and free interactive activities, there's so much to do in one spot. This exhibition isn't just for art lovers; it tells a story that everyone in Aotearoa should experience and celebrates Māori artists from across the motu. Along with the amazing exhibition itself, there's also a fun, interactive space for our tamariki to enjoy and get creative while learning about our ngahere (forest, ecosystem). Te Hā o Te Wao Nui a Tāne is an immersive experience created by artist Charlotte Graham (Ngāti Mahuta, Ngāti Tamaoho, Te  kitai Waiohua, Ngāti Whanaunga, Ngāti Pāoa, Ngāti Kotimana). Here tamariki can explore the textures, sounds and shapes of the ngahere, create their own mahi toi and add it to the korowai (cloak) of Tane.
As an intergenerational exhibition that explores the last 70 years of Māori art, there's a range of artistic styles for both young and old to appreciate. There's so much going on at Toi Tū Toi Ora – and it's free for everyone to enjoy.
Exhibition details: Toi Tū Toi Ora: Contemporary Māori Art
Where: Auckland Art Gallery Toi o Tāmaki, Corner Kitchener and Wellesley Streets, Auckland, New Zealand
Admission: FREE for all

Print or Save this Post