Greetings, Kia ora, Kia orana, Talofa, Mālō e lelei,  Namaste, Ni Hao, Bula, Hola, Kumusta
Dear Families
As another year draws to a close, and indeed it has been a challenging one amidst COVID and lockdowns, we should all look back and take pride in what has been achieved together as a school community, where we "Learn, Love and Serve in the name of the Father and the Son and the Holy Spirit".
Update on School Roll and Student Enrolment Numbers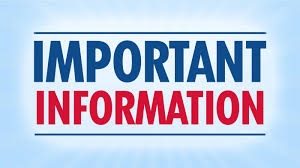 Our school roll is now CLOSED as we will have reached our maximum roll of 300 by the end of the 2021 year. Any further school enrolments for the 2021 school year and beyond, need to be discussed with the school principal, Miss Lindstrom.
At Holy Trinity Catholic Primary School, we believe that all children from Catholic families are entitled to a Catholic education. Ideally, we would like to enrol every Catholic child who wants to come to our school.
However, we are required to work within our maximum roll, which is stated in the school's official Integration Agreement with the Ministry of Education. Currently, our maximum roll is set at 300. This means we are unable to exceed 300 students at any one time.
Our permanent buildings were constructed to cope with a maximum of 250 students and the two relocatable classrooms that are in the final stages of preparation for classes in the new year, allow us to go to 300.
In communicating with the Catholic Diocese of Auckland regarding our growing roll and accommodation, we have been informed that there is no more funding at this time to provide additional accommodation to go beyond our maximum roll.
With the enrolments we already have for 2021, we have reached our maximum of 300 students. Therefore, as of 15 December 2020 OUR SCHOOL ROLL IS CLOSED and we are unable to take any further enrolments at this stage. From now on until further notice, the school will operate a waiting list for preference enrolment applications, which will only proceed should space become available.
This is not the kind of news the Board and you, our families, want to hear. However, we are bound to the present situation as it is until further building can be undertaken.
For enquiries regarding student enrolment, please contact the school office by email – office@holytrinty.achool.nz or phone 09 296 9039
Thank You to our Families and School Community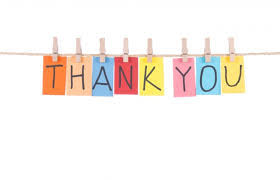 The Board of Trustees expresses its appreciation to all our school whānau for your on-going support and involvement in the life of the school. This year, amidst COVID, we have continued to consult with our community, as we continue to move forward into the next stages of our school's development. The many ideas and thoughts you have shared through the various surveys, meetings, and informal gatherings has been much appreciated and has helped us with the further development of the school's Strategic Plan.
A big THANK YOU goes to our PTFA, under the excellent co-leadership of Mrs Laura Cooper and Mrs Michelle Porter. We have a great team! Special congratulations to the PTFA for organising such a successful Twilight Market on 13 November- it was a great team effort to raise money for the missions and our next outdoor school project of our sacred space. Our school is blessed with having a very supportive community. May God bless you all!
Thank You to Our Staff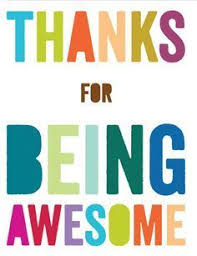 Holy Trinity is blessed to have a very committed principal, Miss Peta Lindstrom , a dedicated leadership team and staff, both teachers and support staff, who provide an excellent Catholic education for the children in our care- a BIG THANK YOU from the Board of Trustees for the time and effort you put into your work with the children and into the life of the school as a whole. It is much appreciated, especially by the children, whose love of school is very evident when you see them engaged in their daily activities and learning- of particular note, is the excellent work you have done during lockdowns this year, regularly engaging with all the school families as you have navigated your way around on-line learning and the many adaptations to school systems you have coped with as result of COVID. Well done team!
At the end of this year we say farewell to Mrs Hannah Lendrum, Mrs Hilda Pritchard and Mrs Ranjini Devi. The Board of Trustees sincerely thanks you for all you have given to Holy Trinity during your time with us. You have been highly valued members of the team and we wish you the very best as you continue your teaching journey.
Mrs Jennifer Quarterman, our Office Administrator, is retiring from her position at the end of this school year. On behalf of our Board of Trustees and our school community, we say a big THANK YOU to Mrs Quarterman for the outstanding work she has done over the past 4 years establishing and developing our school office administration systems. THANK YOU Jennifer for being so committed to Holy Trinity Catholic Primary School and for your dedicated service. The Board of Trustees wishes you well as you move into the retirement phase of your life's journey.
Board of Trustees – Father Peter Murphy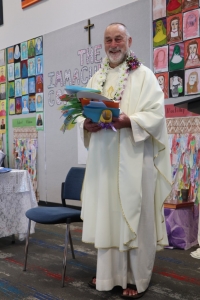 THANK YOU to Father Peter Murphy who has served on our Board for 6 years through the establishment and foundation stage of the school. Father Peter has played a key role in the development of the school's Catholic Special Character and has been a great support and advocate for our school. THANK YOU Father Peter for the care, support and guidance you have given to your fellow trustees, the staff, students and the community. You will be missed.
We wish you many blessings as you take up your new role as Spiritual Director of the Seminary in Ponsonby.
Excellence in Catholic Special Character Award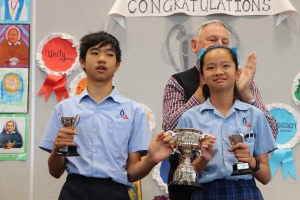 It is with great pride that this year of 2020, the Board of Trustees has gifted a Catholic Special Character trophy to the school to be presented to a senior student who has shown excellence in Catholic Special Character during their years at Holy Trinity Catholic Primary School. The award is reflective of who we are as a Catholic school, living out the Gospel values on a daily basis.
This year there are two students sharing this award- Destin Barte and Franxon Villa- CONGRATULATIONS to you both.
At our school's recent Praise Giving, it was wonderful seeing so many children being recognised for their achievements and being willing to share their gifts and talents with others. Congratulations to you all and indeed every student, for the way in which you have worked so hard this year and living out our school's vision of Learn- Ka Ako, Love- Ka Aroha and Serve- Ka Manaaki.
Open Culverts – Airfield Road
The Board of Trustees is very aware of the open culverts along the school side of Airfield Road, just on the west side of the school entrance and the hazards they present. A formal letter from the Board has been written to NZTA, who have informed us that remediation of this issue is in hand. Hopefully, this will happen soon. In the meantime we all need to take care as we walk along that footpath, staying clear of the edge that drops away into the culverts.
Conclusion
Again, I take this opportunity to thank Peta, our principal, all the staff, priests. parents and caregivers, my fellow Board of Trustee members and especially the children, for another wonderful year of learning, loving and serving together.
On behalf of the Board of Trustees, I wish you all a blessed, holy and safe Christmas and holiday season.  May God bless you all and continue to keep you in His care during this special time as we celebrate the birth of our Lord.
Blessings
Philip Cortesi
Chairperson, Board of Trustees.

Print or Save this Post