Greetings, Kia ora, Kia orana, Talofa, Mālō e lelei,  Namaste, Ni Hao, Bula, Hola, Kumusta
Dear Families
It has been lovely to have the children and staff back at school these past two days after the unexpected Auckland Region Alert Level 3 Lockdown. We are grateful to our school community for the very quick and positive response to the changes we have had to make at school for both Alert Level 3 and Alert Level 2. We also congratulate you for the way you have connected to the HTCPS Home Learning google site and have supported the children with learning at home. Many students' hands went up in the Learning Communities, when I asked the children if they had been studying/learning at home – that's wonderful and helps to promote the understanding that valuable learning happens everywhere, not just at school. When students are engaged in their learning, know what they are learning and why and can connect their learning across different settings and in different contexts then they are truly living being a "life long learner". Well Done to you all!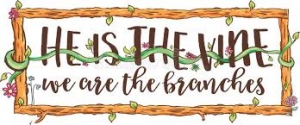 One of our school Gospel values is Unity/Kotahitanga. We often talk about Unity/Kotahitanga being expressed in relationships where people come together in communion with God and one another and this brings alive the school vision of "Learn, Love, Serve".  This relationship is clearly shown in the analogy of "I am the Vine, you are the branches" given in John 15:5-15.  Jesus said to his disciples, "I am the vine, you are the branches. Whoever remains in me, with me in him, bears fruit in plenty; for cut off from me you can do nothing." Jesus is the vine, the Father is the gardener and we are the branches which produce the fruit – faithfulness, goodness, kindness, love, compassion, joy and peace.  
The unity of the three persons of the Holy Trinity inspires our commitment to being a united school community, characterised by positive relationships among all members of the school and the wider community.  A perfect example of this recently, was when an Education Facilitator working with our teachers for professional development learning, shared with me about the warm way she had been greeted by our parents and children as she came through the car park and entered school. She said each person smiled at her and greeted her with a cheery Hello which made her feel welcomed, included and uplifted. Thank you Holy Trinity whānau for living the Gospel value of unity/kotahitanga!
The Journey Of Lent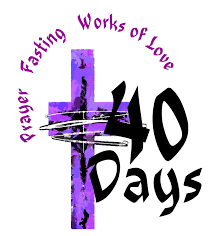 May our Lenten journey draw us deeper into you, Divine mystery
May we have renewed energy for our part in your mission, O God
May we, during this Lenten time, refocus on our discipleship of you, O God
God of the Desert,
calling us into the journey of Lent,
enable us to refocus and reanimate
our commitment to you and your people.
We ask this through Jesus, the discerning One
and the Spirit who leads.
Amen
(source: Josephite Prayer Book)
Health and Safety Plans Alert Level 2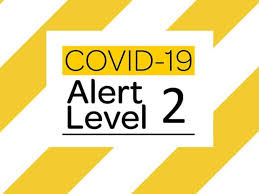 Our Health and Safety plans are all in place for Alert Level 2 and please be assured that we will continue to do everything we can to keep our Holy Trinity whānau safe and well.
Sadly, we will not be able to celebrate Liturgies, Masses, Assemblies in Taamaua until we shift to Alert Level 1.
Student Information and Expectations ..
If you are feeling sick or unwell, do not come to school
To be at school between 8:30am and 3pm
To be careful to not breathe on or touch each other, as much as practicable e.g. to keep a respectful and safe distance from others with no hugging/kissing
To play in designated play areas as set out by Kaitiaki
To remember that there is no sharing of food or water bottles and to bring and use own water bottles
To place tissue and paper towels in bins straight away
To wash and dry hands every time after using the toilet
To wash hands frequently using sanitizer or soap and water
To cough and sneeze into elbow
Parent Information and Expectations …
School is open. Children can attend school at Alert Level 2
Keep child/ren at home if they are sick, are required to self isolate, are waiting for a Covid-19 test result or if they are vulnerable to illness

At the beginning of the day … if family members come on site they MUST use the school QR contact tracing code AND if they enter the Reception area they MUST register details as required in the Reception Area, keep 2m apart from other people when outside and keep 1m apart when inside, use sanitizer as provided

At the end of the day … family members are to remain in cars for pick up times as designated staff will bring children to the cars
At the end of the day … if family members do come on site they MUST use the school QR contact tracing code AND if they enter the Reception area they MUST register details as required in the Reception Area and use sanitizer as provided

To abide by drop off and pick up times as stated by the school: NOT before 8:30am and PICK UP BY 3:00pm each day

MUST remain ONLY in Reception Area for entry and exit at beginning of the day – NO ENTRY into Learning Community Areas

Continue with good coughing and sneezing into elbow etiquette
Face Coverings
Face coverings are another way we can help keep ourselves and others safe. Children and young people do not need to wear face coverings at school. If your child/ren wants to wear a face mask at school, that's absolutely fine.
QR Code Posters
We're continuing contact tracing by having QR code posters in our Reception Area, so please check in every time you come onsite. We'll also keep a visitor register for anyone who doesn't have the app, and also for anyone who comes onsite for a period of time.
Covid 19 News
The country's Catholic bishops are strongly urging their faithful and everyone in Aotearoa New Zealand to get a Covid-19 vaccine when it becomes available. NZ Catholic Bishops Conference President, Cardinal John Dew, cited this country's  2019-20 measles epidemic and the endorsement of Covid-19 vaccines by Pope Francis as reasons the bishops are calling on everyone to get vaccinated.
The bishops have issued a strong statement in support of all people getting a Covid-19 vaccine when they become eligible. Their statement addresses both the moral and health issues involved including from where the vaccines are derived, and the dangers of people rejecting vaccinations (the "anti-vax" movement).
The statement is attached and also online, and many people might find handy the links to further information available at the bottom of the online version: https://www.catholic.org.nz/news/media-releases/bishops-support-covid-vaccine/
DRS Report
Year 5/6 Students Reflection Day
Friday the 12th of February was a time for Learning Community Maunga students to spend time together in prayer and reflection – reflecting on our concept learning of kaitiakitanga and using our Gospel value of kotahitanga/unity to make key connections.
The students were challenged to participate in the day right from the opening prayer and participate they did! They contributed to our korero around belonging, showed great resolve to attempt some challenging activities, and unpacked the parable of the Good Samaritan to really look at the question of 'who is my neighbour?'
A great day of reflection – the Maunga students were very reflective, genuinely competitive and engaged.
Dedication Mass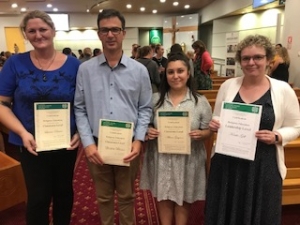 Congratulations again to our teachers/kaitiaki: Mrs Lainee Davies, Mr Quenten Brown, Miss Alana Gaynor, Miss Kirstie Gill and Mrs Susan Champion who received certificates for Religious Education Teaching and Religious Education Leadership at the recent Catholic Schools' staff Dedication Mass last week. Bishop Michael Gielen celebrated this Mass along with his brother priests – the Mass was joyful, uplifting and a wonderful way for staff to commence a new year by sharing our faith through the celebration of the Eucharist.
Year 7/8 Student Reflections on their Retreat Day
On Friday the 12th of February, Learning Community Ngahere students went on a Retreat to St. Francis Retreat Centre. This is where we learnt the importance of Kaitiakitanga. Kaitiakitanga means guardianship or stewardship, which means protecting something sacred or special. We did a few activities to help us understand the meaning of Kaitiakitanga. One of my favourites was the treasure hunt that Brother Phillip organised. We showed unity by working together as a group to solve riddles that were placed around the Centre. The messages we found in our riddles, all had something to do with being guardians of God's world and how Pope Francis reminds us of this responsibility. It was a great day!
By Jahkobi
Going to St. Francis Retreat Centre was very educational and informative. My personal favourite activity was the Treasure Hunt. It taught us how to work collaboratively with different people and to be patient and listen to each others' ideas. I found the Tree Hunting slightly challenging because there were plenty of trees and many variations, which left us searching for quite some time, but it did help us enhance our knowledge about trees. Overall, this was a fun and memorable experience that showed us just how unique and special God's creation really is.
By Simone
Ash Wednesday/Lent
Ash Wednesday fell on a day that Auckland was in Alert Level 3 and we couldn't gather together as a school to celebrate the beginning of Lent. However, when we returned to school this Thursday, we were blessed to have the ashes distributed after they were blessed at St Mary's Church in Papakura. We continue to pray for God's guidance on this Lenten journey to help us grow closer in our relationship with him. May our acts of self-giving and sacrifice lead us to empty ourselves and welcome our Merciful God into our hearts, minds and soul.
Whole School Mass
In the event that the New Zealand Government moves Auckland to Alert Level 1, we will be celebrating our first Mass for 2021 on Thursday 25 February at 9:00am in Taamaua/school hall. It will be a special Mass as we will begin with a Whakatau to welcome our new Parish Priest at St Mary's Parish, Papakura – Father Iosefa Euese. We invite our families/whānau to be a part of this special Eucharistic celebration of thanksgiving. We hope to see you all there!
Religious Education (RE) Books Coming Home
Our children will be bringing their Religious Education (RE) books home to share their learning with their families in the week beginning Monday 1st March. We encourage our families to have a learning conversation with their children around new learning in RE. Some activities have started with the students learning about the Trinity and looking at our school's vision statement and Gospel values. Also, ask them  to share what they have learned about the Liturgical Season we are in … Lent! We ask that you please write a family comment in the provided template in the books. There will be some examples of comments provided by the teachers to support you. You may even want to write it in your own language!
Altar Server Training
Children that have received their First Holy Communion and are interested in joining this Ministry are invited to training on Friday 5th March, 6pm-7pm at the Ryder Room St. Mary's Church, Papakura. Altar serving is a special ministry that children from Years 5-8 are encouraged to undertake as they play a very important role in our school and Parish Masses.
Parish News
St Anne's Parish, Manurewa
St Anne's Church is now open, however there will only be the weekly Masses held at the 100-person capacity (Thursday, Friday & Monday – pending review from government on Monday)
There will be no weekend Masses this weekend
We encourage scanning via the Covid tracer app or signing in manually wherever possible
We encourage the use of facial coverings and hand sanitizing wherever possible
Follow the level 2 social distancing rule of 1 meter apart
Only Baptisms will be held this Sunday at the usual time of 2pm – call the parish office to confirm availability (266 5826)
St Mary's Parish, Papakura
The last time that we were at Level 2, we had a registration system for our weekend Masses. We will follow the same process this time. Please ring our Parish Office to ensure your "booking" and let us know what Mass you plan to attend (5.00pm, 8.30am or 10.30am). At this strangely appropriate start to the Lenten season, let us give thanks for our reopening and continue to stay safe and follow all public health guidelines for the sake of the common good.
Parish Office: (09) 299 6056
Kia Kaha, Kia Ora (Stay Strong, Stay Safe)
Fr Iosefa Euese and Fr James Mulligan
School Enrolments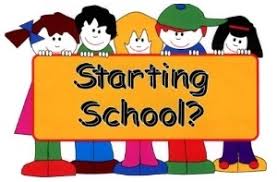 It is really important that we know of all younger brothers and sisters that are commencing schooling with us in 2021. If you have little ones at home, please contact the school office to make a time to meet with Miss Lindstrom so they can be assured of a placement at Holy Trinity for when they are ready to start in 2021. If you have any queries about enrolment, please contact the school office by email office@holytrinity.school.nz or by phone 09 296 9039.
School Enrolment Guidelines
For the purpose of managing our maximum roll, the following guidelines will be adhered to process enrolments:
2021:
Confirmed enrolments on the projected roll as of December 2020, will be accepted
All further enrolment applications may be registered on a 'waiting list'
From December 2020:
All new enrolment applications for siblings of current students to start during 2021, will need to meet with the  Principal
All enrolment applications for 2022 must be submitted by 31 August 2021
Acceptance of these enrolment application will be dependent on the status of our existing maximum roll. Families will be notified of confirmation of enrolment acceptance by 30 September 2021 for the 2022 school year
Enrolments will be processed in the following order:
Siblings of current students
Siblings of former students
Students who are a child of an employee of the Board or a child of a member of the Board of Trustees
All other students
Provision will be made for unsuccessful applications to have their names recorded on a  'waiting list'
Attendance Dues Payment
Attendance Dues Statements for 2021 have been electronically sent to all families this week.
If you are still making payments for 2020, please continue to do so and complete as soon as possible.
Please note there are three options for payments for Attendance Dues and Catholic Special Character contribution : 
Full amount paid by internet banking to ASB School Account – details for payment are on the statement.

Automatic Payments set up by internet banking to ASB School Account.

Payments can be made at the school office – cash or eftpos.
For those families paying by Automatic Payment (AP), please note that 2021 payments must be all completed by the 1st December 2021. 
Tax receipts for 2020 are available from the school office on request.
Please see Paula Lewis (Office Administrator) or Peta Lindstrom (Principal) in the strictest confidence if you have any concerns or questions regarding the payment of Attendance Dues.
Hauora – Health, Safety and Well Being News
Kia Ora Whānau,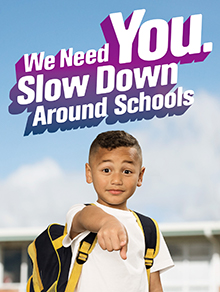 On Wednesday 3rd of March our school Hauora Team will be running a 'Back to School' campaign with the help of Auckland Transport.  We will be promoting safer speed around our school. If you see our Hauora Team with their signs – show us your support with a wave or toot!
Help keep our tamariki safe by slowing down around our school.
The Hauora Team
2021 School Dates
Term One Tuesday 2nd February – Friday 16th April
Term Two Monday 3rd May – Friday 9th July
Term Three Monday 26th July – Friday 1st October
Term Four Monday 18th October – Tuesday 14th December 
School Holidays 2021
EASTER Friday 2nd April to Tuesday 6th April
End Term One – Saturday 17th April – Sunday 2nd May includes ANZAC Day Sun 25th April
End Term Two – Saturday 10th July – Sunday 25th July
End Term Three – Saturday 2nd October – Sunday 17th October
2021 Teacher Only Days – School Closed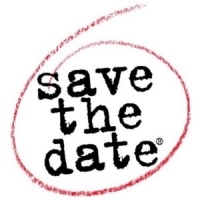 As part of the Primary Teachers Collective Agreement, there are days that schools can use for Teacher professional learning and development. This means that schools can close on a day to allow for all teachers to attend various professional development.
In 2021 – Holy Trinity Catholic Primary School will be closed:
Friday 28th May – South Auckland Catholic Schools Community of Learners Seminar Day
Friday 25th June – RE/Health Seminar "Having Life to the Full" Day 3
Monday 23rd August – RE/Health Seminar "Having Life to the Full" Day 4
One further date is still to be confirmed. Further notice of these dates will be given closer to the time.
Learning Community News
Alert Level 3 Student Bubble at School
Shrove Tuesday marks the beginning of the Lenten Season. The discussion with the tamariki encompassed the tradition of people, in the past, eating pancakes to mark the beginning of Lent using up eggs, flour, milk and sugar which were considered luxuries. We compared and contrasted what the people of old considered luxuries, to what we today consider luxuries. Very different!
Then the exciting part of making pancakes had all the learners excited and engaged. The best part was decorating and eating the pancakes!
Concept Learning: Kaitiakitanga/Hauora
Through the lens of Kaitiakitanga and Hauora, our learners have been able to talk about how they can be a kaitiaki for each other, community and the environment. Our learners are confidently sharing information about their culture, the languages they speak, what makes them unique and their God given gifts and talents. 
For writing, they have been describing a moment in time where they have looked after their hauora or someone else's hauora during the recent lockdown. Te Whare Tapa Whā is the model that we are using in our teaching and learning to help our learners understand that many things contribute to our hauora – wellbeing.
Learning Community Maunga
Te Tiriti o Waitangi
In the first week of our term, we have completed a range of activities promoting our understanding of Te Tiriti o Waitangi. One of these activities involved students creating their own unique feather for our own Maunga Korowai (cloak) as we developed a class treaty including various different short statements about how we should treat each other within Maunga Learning Community. Another activity involved matching titles with several statements about Te Tiriti o Waitangi. Well done to all Maunga students for developing our own treaty for 2021!
Day of Reflection
On Friday last week, Maunga students had the privilege of spending the day reflecting on their sense of belonging in Learning Community Maunga.  This day was led by the very capable Mr Malele.  Throughout the day the students took part in team-building games and activities, a great tool for helping students learn to work together, listen carefully, communicate clearly, and think creatively. It also give Maunga students the chance to get to know each other, build trust as a community and, best of all, have fun! Thank you Mr Malele!
Footsteps Dance Programme
Each week students have been really enjoying the opportunity to "dance" led by the Footsteps Dance Company.  While looking after their physical wellbeing and having fun, dancing also enables the students to express their emotions and become aware of themselves and others through creative movement.  Even the kaitiaki get in on the action!  Well done!
Curriculum News
School wide Dance Programme
This year all students are participating in a school wide dance programme as part of The Arts Curriculum Learning Area. This programme is offered every Friday morning and is led by two trained dance teachers in Taamaua/school hall. Students are learning about …
Understanding Dance in Context – demonstrating an awareness of dance in their lives and in their communities
Developing Practical Knowledge – exploring movement with a developing awareness of dance elements: body, space, time, energy and relationships
Developing Ideas – improvising and exploring movement ideas in a response to a variety of stimuli
Communicating and Interpreting – sharing dance movement through informal presentations and sharing thoughts and feelings in response to their own and others dance.
Come in and join us for some "Dance Time" – every Friday morning from 9:00am in Taamaua!
PTFA (Parents Teachers and Friends Association)

The next PTFA Meeting is this coming Tuesday 23rd February 7:30pm in the school staffroom. All are welcome to attend especially new members of our school community.
Thank you to our PTFA who have provided sunscreen to each of the Learning Communities for students to use when they are playing outside. Thanks for looking after our well being!
Upcoming School Events
School Liturgy and Assembly – led by Mr Malele (PRE RECORDED)
Monday 22nd February 8:50am in Learning Communities
Papakura Community Service Dinner – VOLUNTEERS needed!
Tuesday 23rd February 5:30 -7:00pm Crossroads Methodist Church, Broadway, Papakura
PTFA Monthly Meeting
Tuesday 23rd February 7:30pm in the school staffroom
Board of Trustees Monthly Meeting
Wednesday 24th  February 6:00pm in the school staffroom
Whakatau to welcome Fr Iosefa and Beginning of Term School Mass  celebrated by Fr Iosefa 
Thursday 25th  February 9:00am in the Taamaua/school hall
Year 7/8 students Immunisation Programme
Thursday 25th February 11:00am -12:00 in Taamaua/school hall
Footsteps Dance programme – for all classes
Friday 26th February 9:00am -11:45am in Taamaua/school hall
School Liturgy and Assembly – led by Learning Community Maunga 
Monday 1st March 8:50am in Learning Communities
Religious Education Books Go Home for sharing with whānau
From Monday 1st March
Back to School – Slow Down Around Schools Campaign
Wednesday 3rd March
Footsteps Dance programme – for all classes
Friday 5th March 9:00am -11:45am in Taamaua/school hall
School Liturgy and Assembly – led by Mrs Champion/Learning Community Awa 
Monday 8th March 8:50am in Learning Communities
Year 5/6 Summer Sports Day
Wednesday 10th March
Mahi Tahi – Parent/Teacher/Student Conference Time 
Wednesday 10th March 3:00pm – 6:00pm 
Footsteps Dance programme – for all classes
Friday 12th March 9:00am -11:45am in Taamaua/school hall
Term 1 Concludes
Friday 16th April
Summer Lunches Ideas
The Heart Foundation has lots of great ideas for healthy school lunches.
The first snippet features fish and chips – a kiwi summer favourite! Our snippet shows how whānau can make their own fish and chips at home, which is healthier and more affordable. Plus, the ingredients can be kept in the freezer, allowing dinner to be sorted without having to leave the house!
As the lunchbox run starts up again, we are sharing our new summer lunchbox combos. Lunchboxes are also a great opportunity for rangatahi to learn independence through food preparation, so we hope these combos inspire parents and students alike to try something new this year.
Lastly, we include some variations on the summer lunchbox ideas – we hope you enjoy trying these summery recipes.
2021 Kiwibots VEX Robotics Competition

National Championships – Vodafone Events Centre Manukau

Love BattleBots and all things STEM? Ever heard of competitive robotics in New Zealand? Kiwi kids are pretty amazing at robotics and have won a top award in the USA at the VEX World Championships for 10 out of the last 11 years!
The 2021 Kiwibots VEX Robotics National Championships held over 20th – 21st February is where the magic happens as teams from all over Aotearoa NZ head to the Vodafone Events Centre to compete for the title of National Champion.
This family friendly event invites all – from 5 to 85 years young to join in on the action, as well as visit our free STEM Expo. Spectators will have a hands-on look at what's currently going on in the world of robotics, in a school and tertiary setting.
The STEM Expo is super exciting, with interactive exhibits by Xero, VR Voom, Rocket Lab, RUSH Digital (makers of the COVID app), Centre for Automation and Robotic Engineering Science, and even a special appearance and demo of Rocos' Boston Dynamics Robot, Spot!
This is a fantastic opportunity for anyone curious about robotics either in a recreational setting or a possible career path, to take a look, get hands-on and explore the possibilities! Come on down – entry is free and there'll be plenty to keep you occupied!
What: 2021 Kiwibots VEX Robotic National Championships
When: 9am – 5pm Saturday 20 February and 9am – 4:30pm Sunday 21 February
Where: Vodafone Events Centre – Sir Woolf Fisher Arena, 770 Gt South Road, Manukau
Cost: Free
Secondary College Open Days
OPEN DAY for St Paul's College, 183 Richmond Road, Ponsonby
 Thursday 4th March 2021. Sessions – 9.30am & 1.45pm
Assembly in the College Chapel, followed by tour
Enrolments for Years 7, 8 and 9
Building Men of Courage since 1955
www.stpaulscollege.co.nz
ST MARY'S COLLEGE OPEN DAY
Thursday 4 March 2021  Commencing 2.30pm & 6.30pm in the Paul Keane Gymnasium 
St Mary's College 2021 Open Day flyer
NOW ENROLLING FOR 2022
Enrolments are open for Year 7 students and a small number of places for girls in other levels. St Mary's College has no zoning restrictions
For more information see our website www.stmaryak.school.nz
CLOSING DATE FOR 2022 ENROLMENT APPLICATIONS Thursday 18 March 2021
Join our Mercy family
21st Century Woman of Mercy
Community Sports Events
Counties Manukau Cricket – Super Smash Hubs
FREE After school Super Smash Cricket Hubs for Year 1-4 children are running across Counties Manukau this term! This programme is designed for children who are new to cricket or children who would like to improve their skills in a fun, game based environment.
Batting, bowling, catching, throwing, game play
Modified games with softballs
All equipment provided
Hubs are starting from Monday 22nd February for 6 weeks – Join at any time!
For more information and to register please go to www.ndcricket.co.nz/play  or email development@countiesmanukaucricket.co.nz 
Sista Smash – Girls Cricket
Counties Manukau Cricket are pleased to announce that Sista Smash is coming to our region this term!
Come along for four evenings of softball cricket! Have a go at cricket with your friends, no experience needed. These nights will be filled with fun, music, laughter and cricket! It is FREE to register
Thursday 4, 11, 18 and 25 March
Bledisloe Park, Pukekohe
4pm-5pm
Open for Year 3-6 girls
Registrations are now OPEN! You can register as an individual or a 6 aside team.
For more information and to register please go to www.countiesmanukaucricket.co.nz/sistasmash/ or email development@countiesmanukaucricket.co.nz 
Upcoming Community Events
Walk a day in their shoes!
Join a 12-hour walk around Auckland on the 6th of March to raise funds for vulnerable families in Latin America through the Catholic charity – NPH New Zealand. Find out more or donate here: www.nph-nz.org/walk

Print or Save this Post