Greetings, Kia ora, Kia orana, Talofa, Mālō e lelei,  Namaste, Ni Hao, Bula, Hola, Kumusta
Dear Families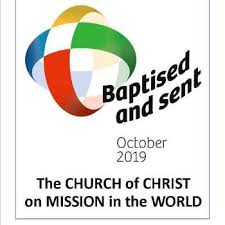 Last Friday was a wonderful occasion at school with the Mission Market Day stalls, games, food, activities, students and their families contributing to massive amounts of fun, noise and chaos! And all for a good cause! We were delighted to fundraise such a significant amount of money through the generosity of our school community. But more importantly, it was to see the students engaging in such worthwhile acts of discipleship that helped further their learning and understandings about what it means to be an active witness of Christ in our world!
October 2019 has been the Extraordinary Month of Mission and has been a time for us to learn, reflect, pray and to reach out. If we do these things then this mission time becomes a season of grace. Pope Benedict XV wrote a letter titled "Maximum Illud" one hundred years ago, which inspired this month of mission and helps us as Catholics to focus and realize God's dream of bringing more life in the world together as a people of God – as His Church. The funds that were raised on Mission Market Day will go to Mission NZ for their distribution to developments that enrich the lives of others. How wonderful that our Holy Trinity School Family has actively contributed to such a wonderful mission!
Education Review Office Visit
To complete our year we have an ERO Review (Education Review Office) – this means having external auditors on site with us from Monday 2nd December to Thursday 5th December. This is our time to 'shine' and to 'share' our school's journey through this establishment phase. We will be presenting and sharing with the ERO Review Team aspects of our school's curriculum design, responsive curriculum, student achievement data, noting trends/patterns, strengths and areas of improvement, equity and excellence, learning communities in action, further developments for our school and the strengths we can draw on going forward. Together with Board members, staff, whānau and students, we can look forward to celebrating our journey with the Review Team! 
Staffing News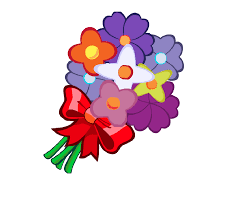 Congratulations to Miss Alana Gaynor, Kaitiaki in Learning Community Awa who graduates as a fully registered teacher this evening. A number of staff will be attending Alana's graduation function to support her and to celebrate this wonderful achievement. We are thrilled for Alana, that many years of hard work, study, learning and teaching has come to fruition for her! Alana is a joy to work with and much loved by the children in her Learning Community and by the staff! Well Done Miss Gaynor for demonstrating the school Gospel value of excellence/hiranga!
It is with great sadness that we announce the resignations of Mr Jerremy Williams (Deputy Principal and Learning Community Maunga Kaitiaki) and Mrs Lynn Rhodé (Learning Community Awa Kaitiaki), to take effect at the end of this school year.
Jerremy has been an absolute stalwart of our school through this establishment phase. He has been instrumental in contributing to many aspects of the set up, operation and implementation of our school's strategic plan, curriculum development, school organisation, community engagement and in his role as Manutaki/Deputy Principal and as a highly effective teacher in Learning Community Maunga. Jerremy is transferring to another catholic school closer to his home which will reduce his daily travelling time and  allow him to have more time at home with his young family.
Lynn is also looking forward to spending more time with her family after working alongside us for the past 18 months. We have very much valued Lynn's teaching experience and knowledge and the strengths that she brings to curriculum teaching and learning. We also appreciate Lynn for the quiet way she undertakes a school responsibility/role and gets on with it, making it her own and ensuring it's success.
Both Jerremy and Lynn are such valued staff members and have been great contributors to our Holy Trinity Family. We wish them every blessing for their next steps both in the education setting and in family life. There will be an opportunity for farewells closer to the end of the year!
Mrs Mel Notley (Learning Community Maunga Kaitiaki) is currently on medical leave and will remain on leave until the end of the year, rejoining us for the beginning of the 2020 school year. Mel has undergone unscheduled major surgery and although successful, requires a lengthy recovery time. We wish Mel "God speed" in her recovery and pray for God's healing hand to be upon her during this time.
The Board of Trustees Appointments Committee inclusive of the Senior Leadership Team has recently worked through the process to make new staff appointments for 2020. We are now finalising details and hope to be able to inform you in the next fortnightly newsletter of these appointments.
PTFA (Parents Teachers and Friends  Association)

The next PTFA meeting will be held Tuesday 12th November 7:00pm in the school staffroom. It has been great to see a number of new faces at these meetings – come along and be part of the team!
School Donation Survey
Dear Parents, Caregivers and Families,
The Government is giving Decile 1-7 schools (Holy Trinity is Decile 3), the option for Boards of Trustees to choose to receive a payment of $150 per student per year instead of the school seeking an annual donation from parents.
We need to make the decision whether to opt into this scheme by mid-November, but to do so we need your response.
Please complete the short survey (click on link) by the 1st of November (Friday).
It is important to note that as a Catholic school, the Attendance Dues you pay for your child(ren) to attend a Catholic school are not donations, but are compulsory.
Kind regards
Apaula Fruean-Lautua
Finance Team Chairperson
Board of Trustees
DRS Report
Baptisms
On Tuesday 29th October, a group of students begin their faith journey by receiving the Sacrament of Baptism at St Mary's Parish Church, celebrated by Father Peter Murphy. Mrs Silva and Mrs Champion along with a bus load of students from different Learning Communities and the children's families, also attended to witness and celebrate this special occasion for all those receiving Baptism. We congratulate and pray for these students as they continue their faith journey in the Catholic Church. Congratulations to Chris Yu, Annie Yu, Lucas Witehira, Harper Witehira, Ryder Luamanu, Mason Luamanu, Tiana Tewake and Tatjanna Lunjevich.
All Souls Day & All Saints Day
Learning Community Maunga led our school in the commemoration and remembrance of All Souls Day on Thursday 31 October. It was a beautiful Liturgy to remind us to continue to pray for all our loved ones who have died.
On Friday 1 November we gathered as a school to celebrate All Saints Day Mass with Father Peter Murphy of St Mary's Parish, Papakura. Fr Peter reminded us that we are called to be a saint and that saints are disciples of Christ. This is a special day to honour the saints and to pray to them to intercede on our behalf. Thank you to our whānau who joined us on both days of remembrance and celebration.
Mission Market Day Success!
A huge thank you goes out to all our families and whānau, our students and staff for the hard work that went into preparing and working with our children on their stalls at the Mission Market Day. It was an awesome day and to see the many creative activities, games, baking and cooking that our children had made. We managed to raise a huge amount of  money totalling $1,842.50. Well done to all involved and thank you to all who came to support!
Papakura Community Dinner
On Tuesday 29th October, Holy Trinity Catholic Primary School team of helpers volunteered at the Community Dinner held at the Papakura Anglican Church hall in the evening. It was wonderful to see the Holy Trinity family come together to support our community – what an awesome display of discipleship in action!! Our next evening for the Community Dinner service is on Tuesday 26th November from 6:00pm to 6:45pm. Anyone wanting to volunteer is welcome. Just drop by at the school office and add your name to the roster or contact Ana Silva or Apaula Fruean-Lautua for more information. the support is really appreciated.
Ana Silva – asilva@holytrinity.school.nz
Apaula Fruean-Lautua – afruean-lautua@holytrinity.school.nz
2020 School Dates
Term One – Tuesday 4th February to Thursday 9th April
Term Two – Tuesday 28th April to Friday 3rd July
Term Three – Monday 20th July to Friday 25th September
Term Four – Monday 12th October to Wednesday 16th December
2020 School Holidays:
Friday 10th April – Monday 27th April (includes EASTER and ANZAC Day)
Saturday 4th July – Sunday 19th July
Saturday 26th September – Sunday 11th October
End of Year Dates
The end of the year is fast approaching! Please note these important schools dates so that you don't miss out on any of the activities and events leading up to the end of term. We will advise immediately if there are any changes.
Friday 29th November               Orientation Morning for 2020 New Families and Students 9am @ school
Thursday 5th December             Mahi Tahi "Working Together" Parent/Teacher/Student Conferences
1:30pm – 7:30pm
Friday 6th December                 End of Year Mass/Leavers acknowledgement 9am @ school
Monday 9th December              Praise-giving Awards 1:00pm @ school
Wednesday 11th December       Morning Tea for Community/Agency Helpers 10:15am @ school
Thursday 12th December          Family Picnic and Nativity Liturgy celebrations 5pm @ school
Monday 16th December          School closes 1:00pm
Learning Community News
Learning Community Maunga
Learning Community Maunga is heading off to Camp Adair in the Hunua Ranges. We will be staying over two nights from 20 – 22 November in Week 6. We have been fundraising hard to bring our costs down. Thank you to all who have donated through our mufti day, bake sale or our online Everyday hero Page If you are able to share the above link on your social media page we may be able to raise even more – thank you in advance.
Writing
Have a read of some of LC Maunga's amazing writing.
Breaking News: The world has ended!
25/10/2050
All around the world, Haven has spread their new experiment of nanotechnology which has led to city eliminations worldwide. New York, Dubai, Australia and all countries Haven seeped into to concoct their tests, have been destroyed. And several reports in. America say that people are missing… Who knows when the next wave of people will disappear.
Haven's new program ''Superhuman'' has led to nineteen deaths and fifty evacuation protocols. The virus spreads quickly, and to enable the superhuman effect to happen, the virus destroys the human cells and replaces them with the 'superhuman'' cells. This takes about three hours and at the end of the three hours the human body withers. Then the virus spreads to even more people.
Imagine a world where people die quickly, where diseases are tough, police are weak and crime is blooming. Haven Nano Tech has just tried to help the world but like everything, attempts are not perfect. Lots of scientists, volunteers had the same passion for this glorious mission. But unfortunately this passion has gone terribly wrong. 
Scientists from Haven Nano Tech have been associated with ACME (Automated Construction of Machines Empire). And worldwide Anatomists have been concocting this unruly potion of death. Most of the first victims were workers, then citizens then people on planes, then it kept going until in 2.1 billion hours the world will no longer have humans. Remaining cities have been on quarantine by Haven, people are buying medicine but nothing is working…
Will you countdown with me, to the end of the world…
By F. Villa
My Grandpa                                                             
My Grandpa's eyes were as brown as a rich creamy chocolate delight. His head was as shiny as a car window reflecting sunlight. My Grandpa's beard was as white as the snow in the North Pole. He had glasses that were so old fashioned they reminded me of vintage cars.
My Grandpa did lots of things in his regular routine. He worked hard in the sugarcane farm and he drank tea with me. Occasionally he gave me 5 dollars to go and buy lollies from the dairy. He read books as thick as wooden planks.
My Grandpa had a good reputation because people loved to visit him and talk to him. He had an amazing sense of humour. People invited him to dinner because he had a good personality and made people smile.
He lived at his house in Fiji and stayed at my house for a few years. He also stayed at my uncle's house for one year. Now that he is gone, I have memories of the times he would buy me pies after school and the times he dropped me off at school. I hope Grandpa rests in peace.
By A. Chand
Learning Community Moana
Recently in Moana, students have been practising their writing skills by crafting an argument about 'Why we should look after our oceans'. Many students have used different perspectives to describe how they would like to achieve this with supporting details. Some have taken an environmental angle while others have also described how important our oceans are to many who depend on them as a source of income such as fishermen. Through this work students have reminded us of our role as guardians of God's creation and why it's important to protect our world.   God has created this amazing place for us all to enjoy and that we shouldn't take it for granted. You are welcome to come in and have a read of the students' awesome writing!
Learning Community Awa
Our learners in Awa loved every minute spent planning, organising and setting up their stalls for Mission Market Day last week. They have reflected on the way they worked together to make a contribution to mission. Some of them said they were surprised at how well they worked together as a team to make sure that their stalls were a success and the most challenging was communication!
Mission Market Day
On Friday, last week, we had Mission Market Day at school. We worked in teams. My team's name was Dress Up Relay game. We donated our money to the Sisters of the Missions. We had so much fun playing at all the stalls that people made.
We contributed to helping people that are in need! Every year we donate all types of things to charity and it is so much fun!
Maddison Briones
Last week, on Friday it was Mission Market Day. I was with my team 'The Stacking Cups'. We were contributing money to be raised for the Sisters of the Missions. We were showing discipleship by donating money to the poor people, for what they need (I think).
Our first customers came and we had a problem (or disaster) that came our way … WOOSH! CRASH! The wind blew and the cups came stumbling down! We had to set it up again. Then I left the team to have fun. Sam also wanted to have fun too. 
I tried out the nerf game. POOT! BAM! It hit the black line and I got a delicious candy. I got more and more and more candy.
It was the best day of my life!
Ethan Clarito
WHOOSH! The wind was blowing hard. The stacking cups blew away. The team were worried.
Next our team was preparing the ice creams. It was tiring and I felt restless so I had a break.
Then during my break, I bought a bag of popcorn and it was mouth-watering. The stalls were amazing and cool. Also, I tried out the nerf gun game. I hit three on the target and I couldn't believe it. I got three prizes.
After that I walked to the baseball game and I got fantastic hits which won me six chocolates. I had one dollar left and I had to find something to buy. Aha, I wanted another bag of popcorn so I got one. Munch, munch!!
Finally at the end of the day, I won the 3rd prize in the raffle and it was a surprise.
Frian Pena
On Mission Market Day, my friends and I set up a 'dress up relay' game. The materials we needed were, t-shirts, sacks and a money box to put our money in. The Mission Market Day was last Friday. We also had a prize box. My team felt so happy. We were so amazed by the money we got and everyone loved it so much! It was fantastic! I was impressed because we worked together as a team. We showed discipleship by helping each other.
Marielle Gayatin
Calendar Art
Our Calendar art ordering time has been extended over the weekend, closing on Monday 4th November. Visit Kids Art Works and enter your unique code to order your children's artworks as calendars, notebooks and mousepads.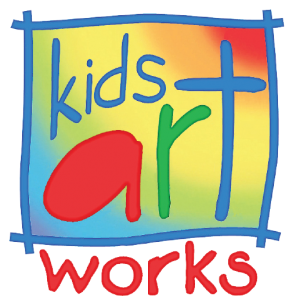 Library
Over the course of the year, we have purchased many new books for the library. It is great to see students in the library reading before school and during lunch time. The Scholastic Book Fair was another awesome event that promoted reading and brought in some funds for the library.
The school library will be closed from Monday 12 November (Week 5) for approximately 3 weeks. All library books must be back in the library for stocktake by Friday 8 November. The Library will reopen after the stocktake but only for reading – no books will be issued.
Patrick Dunn Whānau
Bishop Patrick Dunn Whānau had a great time at our most recent whānau time (held each Monday afternoon). We worked together to create paper planes and held a long distance competition!
Each time we meet, we practise our mindfulness, calming down strategies and then go into an activity. We have also created some Recipe videos to promote positivity at Holy Trinity. Watch them below!
Sports News
School Swimming Programme
Next week, Holy Trinity will be heading over to the Massey Park Pools in Papakura, to take part in swimming skills lessons. Our swimming lessons are subsidised by WaterSafe Auckland Inc. so for 5 days of lessons, each student contributes only $15. This includes transport to and from the pools and up to five hours in the pool.
Please pay this contribution via the school office or online details as follows ASB 12 – 3032 – 0345867 – 00. Please Enter your 'child's Name' in the reference box. If payment is for multiple children enter your family name in reference box provided. We will be travelling every day from Monday 4th of November to Friday the 8th of November, by bus.
Swimming

 Timetable

Group 1 (Year 0 – 1 Whenua)
Leaving school 9:00 am
Swimming session / 9:30 – 10:30 (Group split into two. Each having a 30 min session each)

Group 2 (Year 1 & 2 Whenua & Awa)
Leaving school 10:00 am
Swimming session / 10:30 – 11:30 (Group split into two. Each having a 30 min session each)

Group 3 (Year 2 / 3 LC Awa)
Leaving school 11:00 am
Swimming session / 11:30 – 12:30

Group 4 (LC Moana)
Leaving school 12:00am
Swimming session 12:30 – 1:30

Group 5 (LC Maunga)
Leaving school 1pm
Swimming session 1:30 – 2:30

Students need to bring each day:
–Swim bag
-Togs
-Towel
-Goggles – optional
–Swim cap – optional

We expect every student to take part in the swimming lessons, regardless whether payment has been made by Monday, and will be encouraging students to take part and linking the lessons to our school values of:

Excellence – Hiranga – doing the best we can
Resilience – Ngāwari – trying hard when things get tough
Unity – Kotahitanga – everybody working together and supporting each other

Please help us to promote a healthy attitude towards Physical Education and swimming by discussing these values at home before next week. We look forward to seeing you ready to go Monday morning!

Please speak to your child's teacher if you have any questions or concerns.

Kind regards,
Mr Brown
Year 5&6 and 7&8 Athletics
This coming Wednesday the 6th of November, some of our Year 7&8 students will be representing Holy Trinity at the North Counties Zone Athletics Day. On Thursday the 14th of November, some of our Year 5&6 students will be representing our school. Both will be held at Massey Park in Papakura.
Good luck students, we know you will represent us with pride and show our school Gospel values as you compete.
Kids for Kids Choir

Our students are really excited and looking forward to participating in the Kids for Kids Choir this year with Kiwi entertainer, Jackie Clarke and musician Nathan King. This year's Kids for Kids is all about celebrating Aotearoa's 'Big Aroha', seeing young people come together to celebrate some of the best of Kiwi music and participate in a mass choir performance.
Our thanks to Mrs Lynn Rhodé who is convening this event with our students – thank for you time and expertise Lynn!
Th school choir will perform on Wednesday 13th November at the Sir Woolf Fisher Vodafone Events Centre, 770 Great South Rd, Manukau City, 7.30pm to 9.30pm. Tickets are on sale and available on this link: https://www.eventfinda.co.nz/2019/kids-for-kids-big-aroha/auckland/manukau-city
Upcoming School Events
School Swimming Programme @ Massey Park Aquatic Centre
Commences in Week 4, Monday 4th November – Friday 8th November 
Year 7/8 Inter-School Athletics
Wednesday 6th November
Alpha Programme continues
Thursday 7th November in Taamaua/School Hall 6pm-8:30pm
School Assembly and Gathering Liturgy – Learning Community Awa leading
Monday 11th November in Taamaua/School Hall 8:50am
National Library Tour Group Visiting
Tuesday 12th November
PTFA Monthly Meeting
Tuesday 12th November in the staffroom 7pm
Kids for Kids Choir Rehearsal
Wednesday 13th November @ Vodafone Events Centre, Manukau 9am-1pm
AND
Kids for Kids Choir PERFORMANCE Evening
Wednesday 13th November @ Vodafone Events Centre, Manukau 7:30pm-9:30pm
Alpha Programme continues
Thursday 14th November in Taamaua/School Hall 6pm-8:30pm
Upcoming Community Events
Order your Christmas Cake
To give busy parents a head start on the festive season, order a home-made Christmas cake from the lovely baking ladies at Papakura Anglican Church.  $20 for a rich fruit cake, either with or without icing. 20cm square cake.
Collect from Papakura Anglican Church on Sat 16th Nov between 8.30am and 1pm, when we will be holding our Christmas Market.
All funds raised in aid of the renovations of historic Selwyn Chapel in Papakura town.
To order and pay for your Christmas Cake, please go to https://www.trybooking.co.nz/2101

Print or Save this Post