Greetings, Kia ora, Kia orana, Talofa, Mālō e lelei,  Namaste, Ni Hao, Bula, Hola, Kumusta
Dear Families
Over the past few newsletters, we have been sharing our school Gospel values and what they mean for us here at school, This newsletter, we would like to share about the Gospel value of hiranga/excellence. We have especially chosen this Gospel value as it is a very apt way to describe our busy school term, celebrating the many ways we have demonstrated excellence across all aspects of school life.
EXCELLENCE – HIRANGA
Hiranga/excellence is an understanding that we never go anywhere alone as we are always supported by whānau, guiding and leading us towards excellence, in a community that is acknowledging of this excellence!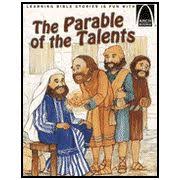 Inspired by the parable of the three talents (Matthew 25: 14 – 30), we are reminded that we must constantly work with and improve on the gifts God has given us.  The servant with five talents increased his by 100%, as did the servant with two talents. In each case, their original assets were doubled. If the servant with one talent had worked, his reward would have been the same. 
Not only have we been given natural abilities but also spiritual gifts received at Baptism. We are required to grow in the grace and knowledge of Jesus Christ and work on our relationship with God. We must be learning, growing and carrying out our responsibilities and developing the resources God entrusts to us. Excellence is a reflection of God's blessings
We see excellence in action when:
students grow in knowledge and understanding that life has meaning and that their gifts, talents, backgrounds, experiences, family and faith are shared and celebrated.

students, through exploration of wonder and mystery of life, acknowledge God as the supreme creator

we create a strong academic programme that meets the abilities and needs of all students

high learning expectations are fostered and there is belief that all students can achieve 

students are motivated, engaged and strive to reach their personal best

students set goals, work hard, take risks and have high expectations of what they can achieve

students persevere through challenges and difficulties

students are able to talk about their learning, take ownership and have opportunities to grow to become independent learners

progress and achievements of individuals and the community are celebrated

students care for one another and there is a commitment to serve.
Thank you to our Board of Trustees, our PTFA, our priests, our staff (teaching and support staff) and to our whānau, who together guide and lead us to achieving excellence! We hope to be like the servants in the parable and use our 'talents' to improve on the many blessings that God has given us!
Reporting to Parents/Whānau
From Monday 23rd September, we will be publishing students' learning pages for R.E., Concept Learning about "Systems" and Physical Education which is a reflection of their learning from Term 3 .We will do this through our Linc-Ed communication system. Please take the time to discuss the learning comments with your child so you can share in and praise their learning successes. You are able to "like" the learning comments by clicking on the relevant icon. Further reporting will occur in Term 4.
Please make sure you are able to access the Linc-Ed parent portal or call into Reception and we will assist you to do this.
Road Closure on Airfield Road, Takanini
We have been advised by Vector Ltd that there will be a road closure on Airfield Rd this coming week …
Airfield Rd will be closed from our school entry gate to Mill Rd, from Monday 23 September for 8 days.
The road closure will not affect the entrance and exit to the school.
The reason for the closure is to connect the new subdivision to the power grid.
The cable runs down the centre of the road so closure is necessary for public and workers safety.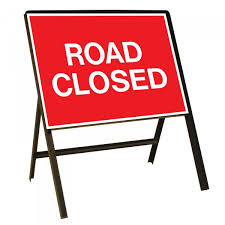 Information sent to school … Powerhouse Civil & North Power on behalf of Vector Ltd will start work outside our school, 137 Airfield road Takanini on Monday 23rd September for approximately 8 Days with a Full road closure 24hr site. During the works, a section of Airfield Road will be closed for the duration of 8 days and temporary traffic control will be in place to allow the work to be completed as safely as possible. Qualified personnel will be on site at all times to ensure the works can be completed safely and would ensure access to school traffic, residents and delivery vehicles as long as it is safe to do so. Please be aware that heavy machinery and trucks will be on site during the course of the work. Detours will be in place for the duration of works so please follow the signs accordingly and drive safely.
How long will it take? Our work should take approximately 8 days to complete, depending on the weather and other unforeseen circumstances. We will do all we can to make sure the work is completed on time and with minimal disruption to you. We apologize for any inconvenience.
Contacts: If you have any queries, comments or complaints regarding these works, please contact:
Main Contractor – Contractor-Powerhouse Civil Limited, Shannon Philcox 021 497 574 shannon@powerhousecivil.co.nz
DRS Report
Whole School Mass
Today, we celebrated our end of Term Mass that was led by Father Peter Murphy of St Mary's Parish, Papakura. We thank our families and whānau who joined with us for this celebration of another successful term.
Baptism Classes
On the evening of Tuesday 17 September, Father Peter Murphy led a Baptism class with the parents and guardians of some of our students who are keen to receive the sacrament of Baptism this year. It was a wonderful opportunity for families to explore the mystery of the Sacrament of Baptism and to celebrate this with their child/children as they begin their journey of faith. We will be celebrating the Baptism ceremony at St Mary's Parish, Papakura on Tuesday 29 October at 10:00am and our school community is invited to join us. Student representatives from each Learning Community will be attending this special occasion to witness and celebrate with their classmates as they take this very important step in their faith journey. We will be having our last Baptism class with Father Peter on Tuesday 24th September at 6:00pm in the school staffroom.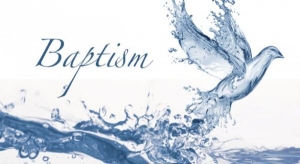 Social Justice Week
As part of Social Justice week, our whole school had a showcase of crazy hairstyles on Friday 13th September. The gold coin donation total reached $250 which went to Caritas Aotearoa New Zealand. As part of Social Justice Week, students learned about the importance of 'seeing Christ in others' because we are all made in the image and likeness of God. This helped us to understand that we all have a responsibility to do the right thing and treat others with fairness and respect. The senior students have enjoyed looking at their community and identifying what they can do to bring fairness in an unfair situation.
Learning Community Outreach
As part of our concept learning about Discipleship, each Learning Community, will be running their own local outreach for those in our community and neighbourhood who may need a helping hand.
Learning Community Whenua will be reaching out to Longford Park Retirement Village in Takanini
Learning Community Awa will be working closely with St Vincent de Paul
Learning Community Moana will be reaching out to Papakura Marae
Learning Community Maunga will continue with our school's ongoing relationship and outreach to Lady Elizabeth Rest Home in Papakura.
This will be an opportunity for students to put discipleship into action by helping those in our community through the sharing of their own gifts and talents with them.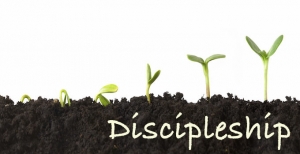 Mission Market Day
On Friday 25 October, our students will be running a Mission Market Day at school to raise money for The Sisters of Our Lady of the Mission. The Mission Sisters work alongside and support those who are vulnerable, neglected and marginalised in our world today. Their ministries cover areas such as education, social development, health and pastoral work. So come along, bring some coins and join in the fun filled activities and challenges that our students have planned and prepared for the day. Mission Market Day will commence at 1:15pm on the school courts.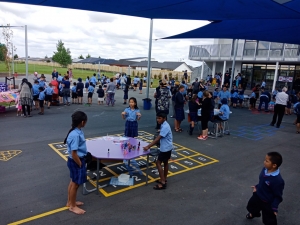 Community Consultation Feedback Meeting
Monday 23rd September 7pm in the school staffroom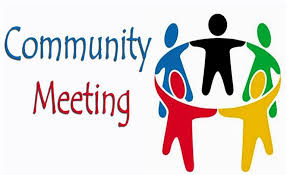 We have had a range of community consultation opportunities this year and this has provided much valued information from our school families. This information will be used to further develop the school's Strategic Plan moving forward for the next three years. It is important that the Board share with you all the ideas and suggestions that have been put forward by parents and to do this we have set another 'gathering of parents' for this coming Monday 23 September  7.00pm to 8.00pm . This will be a great opportunity to hear how our parent community has responded to our various consultations and the plans for our school moving forward.
We look forward to seeing you all on Monday 23 September!
Philip Cortesi
Chairperson
PTFA News
Friday's DISCO was such great fun – thank you to all those who attended and made it a lovely community night for all. We are still waiting on the final fundraising total and will let you know as soon as the last coin is counted! A BIG thanks to everyone who helped out, especially PTFA folk and families who volunteered to assist with the many various roles – you are all STARS!
From our DISCO last term, the PTFA raised $1000 & $350 from the Pizza Day… so we are hoping for the same result for this DISCO. Thank you to all of our school community who have helped with these events.
The PTFA Team would also like to extend a huge THANK YOU to our school families once again, for the amazing effort in achieving a grand total of $14,000 from the School Fun Run earlier in the year – the last amount of money has been received so we can now put this towards the new playground.
We are awaiting the notification of whether our school has been successful with an application for further funds  from a community foundation. Once we hear of approval, then we will be able to progress with the building of the playground. Something to look forward to!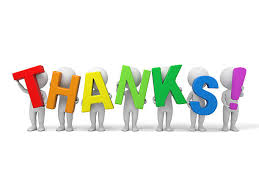 Thank You SKIDS!
Our thanks go to Rose and Luke King who are the owners of our SKIDS Before and After School Care and Holiday programmes, for the many ways that they support our school … providing bus transport for our school events, providing prizes for the school Disco, providing vouchers for families, providing treats for the staff and always being prepared to lend a hand with school events. Thanks Rose and Luke for the wonderful way you exemplify  such a generous spirit of service!
We also acknowledge and thank Venus and her team, the SKIDs staff who work in Taamaua/Hall every morning and afternoon. They are so accommodating and helpful each time we need to use the Hall for school events which makes our job so much easier. Thanks SKIDS Team!
Emergency Drills
We will be practising Fire, Lockdown and Earthquake drills over the next week. Please have a chat with your children about what to do in these situations.
Fire – we calmly walk out to the field.
Earthquake – we get under the desks or beside the wall in a turtle position.
Lockdown – we go to the designated area in the learning community, get down and stay quiet until the danger has passed.
Thank you for your support. It is important to practise our emergency drills so we know what to do in an actual emergency.
Our Concept Learning – Systems
Check out all our amazing Systems Concept learning in the video below.
Learning Community News
Learning Communities Moana and Maunga
We have been full swing into our Discipleship concept learning. We have been exploring who disciples are and the values and characteristics they have. Check out our brainstorming and posters below.
We had a fantastic time at our Te Reo Māori learning day. We learnt how to greet and ask someone how they are feeling – Kia ora, kei te pēhea koe? To reply you can say Kei te ______ ahau. Kei te pai ahau – I am good. Kei te hiakai ahau – I am hungry. Try it at home.
Learning Community Maunga has been learning to re-craft our writing, making it better by adding, deleting, reordering and changing our writing. Have a look at some of our passages below.
Learning Community Awa
The students in Learning Community Awa, have been learning to describe characteristics of discipleship through the sharing of stories about St Mary MacKillop, Suzanne Aubert and Sister Aroha. They have also learned to compare the characteristics of St Mary MacKillop, Suzanne Aubert and Sister Aroha that demonstrated how they each showed discipleship. We have been introducing key words such as … witness, justice, inspire, outreach, calling faithful etc to help students when they are describing these disciples.
Here are photos of scenarios that students collaborated on, showing discipleship in action. It was great to see the children collaborating together confidently, about their learning. Kei whea kē mai te pai o te mahi nei!
Curriculum News
Te Wiki O Te Reo Māori Celebration
Last Friday, Kaitiaki and students had a wonderful day celebrating Te Reo Māori. We participated in activities to help us learn everyday basic words,  greetings and different ways to respond to greetings in Te Reo Māori. The students worked together in their whānau groups, giving older students opportunities to assist the younger ones which helps build tuakana-teina relationships. 
Sports News
Year 7&8 Boys North Counties Basketball Competition
Today, nine students from Learning Community Maunga joined in with a number of other students and participated in a basketball competition at the Bruce Pulman Arena. While the competition was stiff in the early rounds, we made strong progress and narrowly lost our last game. Great sportsmanship and a great event for our boys to attend and thank you to all parents who came along to support us.
Multisport
On Wednesday, approximately 4o students from Year 5 – 8, participated in a multi-sport event at Bruce Pulman Arena. All teams enjoyed the opportunity to participate in the three sporting codes of turbo touch, futsal and basketball. While some of the students at the start of the day had a limited understanding of all the rules, every one participated positively and gained in confidence as they day went on. Well done to everyone and Mr Williams for his refereeing of numerous games. Our Year 5/6 teams came first equal and second place. Our Year 7/8 teams also came first and second place. Well done all competitors!
Thanks to Mr Brown for his preparation and organisation of these days!
Swimming Term 4
Next term, all Holy Trinity students will be travelling by bus to the Massey Park Pools in Papakura to take part in swimming skills lessons. We will be swimming as a whole school across five consecutive days at Massey Park.
These will be Monday November the 4th, Tuesday the 5th, Wednesday the 6th, Thursday the 7th and Friday the 8th of November. Swimming is a vital skill for students to learn, especially in Auckland where we are surrounded by water; swimming pools, beaches, river, streams and lakes. Schools are required to offer swimming skills to students as part of the New Zealand Curriculum.
More detailed information will be provided to parents shortly.
Reminders
School Dates
Term 4 commences Monday 14th October and concludes Monday 16th December.
2020 school dates are almost finalised and will be advertised early next term.
School Summer Uniform
Students are expected to be in the correct school uniform from Tuesday 29th October, Term 4. This includes the short sleeved blouse or shirt, open toed black school sandals and the school sunhat. Please name all items of clothing so that they can be returned to the children immediately when found.
Our School uniform is only available for purchase from NZ Uniforms on 20/5 Lambie Drive, Manukau. 
All students are required to wear the correct school uniform for summer as listed below.
Girls Uniform
Tartan skort
Blue short sleeved monogrammed blouse (summer)
Black open toed school sandals (summer)
Navy bucket sun-hat monogrammed
Navy woollen monogrammed school jumper OR school jacket
Boys Uniform
Navy shorts
Blue short sleeved monogrammed shirt (summer)
Black open toed school sandals (summer)
Navy bucket sun-hat monogrammed
Navy woollen monogrammed school jumper OR school jacket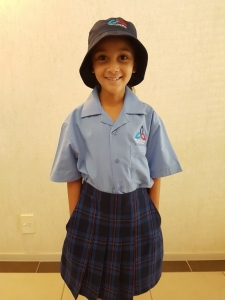 Upcoming School Events
PTFA DISCO
Friday 20th September 6:30pm – 8:00pm in Taamaua/School Hall
Gathering Prayer and Assembly – Senior Leadership Team/Manutaki leading
Monday 23rd September 8:50am in Taamaua/School Hall
Board of Trustees Community Engagement/Consultation Feedback Meeting 
Monday 23rd September 7:00pm in the school staffroom
Baptism Classes
Tuesday 24th September 6:00pm in the school staffroom
Board of Trustees Monthly Meeting 
Wednesday 25th September 6:00pm in the school staffroom
Alpha Programme continues
Thursday 26th September 6:30pm in Taamaua/School Hall
School concludes for end of Term 3
Friday 27th September 2:50pm
School commences for Term 4
Monday 14th October 8:50am
Puhinui Train Station Changes
Auckland Transport will be closing Puhinui Train Station from 28th September 2019. During the station closure, Auckland Transport is introducing a new, free Puhinui – Papatoetoe loop bus service.  This will service Puhinui Station commuters travelling north, south and to Manukau. Please read below information …
Puhinui Station will be closed from 28th September 2019 to early 2021 to allow for construction of the new interchange.
Station footbridge connecting Puhinui Road will be temporarily closed off to public access from 28th September – 14th October 2019. Please use Bridge Street for alternative access.
Auckland Transport is introducing a new, free Puhinui – Papatoetoe loop bus service to service Puhinui Station commuters travelling north, south and to Manukau (refer to brochure for more information).
Upcoming Community Events
Cricket Holiday Programme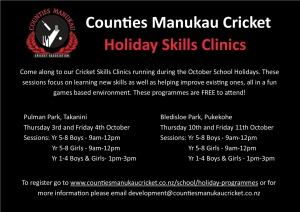 Counties Manukau Cricket are running a Cricket Skills Clinics these October Holidays. Come along, learn new skills and improve existing ones, in a fun game based environment.
Dates: Thursday 3rd and Friday 4th October
Venue: Pulman Park, Takanini
School Years: 1-4 (1pm-3pm), 5-8 (9am-12pm)
Cost: Free
Please contact Serena Somlyai (development@countiesmanukaucricket.co.nz) to register or for more information.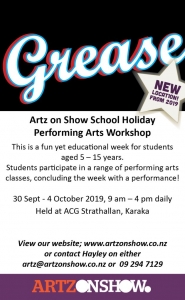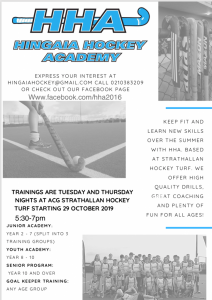 Community Information
Supporting School Banking – Home Loan Donation Flyer – Email version

Print or Save this Post