Greetings, Kia ora, Kia orana, Talofa, Mālō e lelei,  Namaste, Ni Hao, Bula, Hola, Kumusta
Dear Families
HAPPY TRINITY FEAST DAY!
TODAY we celebrate the greatest mystery of all – the Holy Trinity! In our Churches this weekend, our parishes will also be celebrating this great Feast Day of the Holy Trinity. God is so great that Jesus taught us to understand Him as three persons in one being who is God. As we try to understand this mystery, Jesus taught us the greatest lesson of all … GOD IS LOVE and that God wants us to be a part of this love. God has given us the responsibility to proclaim HIs love to everyone in the world and in this way we can help to make the world, the place God created it to be. We can do this by living and loving as God's family and we show God we want to be in His family by the love and respect we show one another. (Abridged article by Fr Percy sm)
As Holy Trinity Catholic Primary School Family, we will be gathering this Saturday 15th June for the Vigil Mass at St Anne's Parish in Manurewa (22 Russell Road) to celebrate TRINITY FEAST DAY with one of our local parishes. Our school has the responsibility to lead and share in the various ministry roles of this Mass. Thank you to our whānau and students who are taking on these special roles. This is a great way for us to share our TRINITY Charism with our wider catholic community as they too celebrate the greatness  and goodness of the Holy Trinity.
Board of Trustees Elections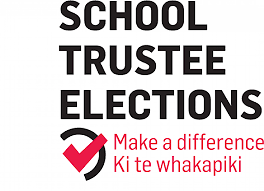 Please find below results from the recent Board of Trustees Election. We are very grateful to the parents who put their names forward as candidates for this important governance role. We ask our community to keep in their prayers, our new Trustees and all candidates who considered this position. We welcome and look forward to working with the new Board of Trustees as they take office in this coming week.
HOLY TRINITY CATHOLIC PRIMARY SCHOOL Parent and Staff Election Results:
Parent Representative Results
Name  and votes
BISHOP, Krissy 36
JAMES, Stellas (Kosta) 39
MANGALASSERY, Mathewkutty Jose 30
NAWISIELSKI, Tony 51
NUIA, Vavae 31
SELUONE, Seluone 60
STEPHENS, Joseph 26
Invalid Votes   6
I hereby declare the following duly elected: Krissy Bishop, Stellas (Kosta) James, Vavae Nuia, Tony Nawisielski, Seluone Seluone
Staff Representative: I hereby declare Maria Speechlay duly elected.
Anne-Marie Harvey
Returning Officer
Pasifika Families Gathering
Thank you so much to all the Pasifika families that took the time out to join us for our inaugural Pasifika Fono on Wednesday evening. We had a lovely turnout, connecting with each other and holding beautiful conversations about our children and the school's vision to support our families for the children's learning success.
Sharing a meal with you all and the children was a real blessing. We look forward to the next meeting and how to support our Pasifika school community. Your community voice on the questions raised will be shared to you all soon. We will also be in touch to all those that volunteered to help organise our next Fono.
God Bless
Apaula Fruean-Lautua, Anna Soo Choon and Vavae Nuia
DRS Report
HOLY TRINITY FEAST DAY CELEBRATIONS
Our school has two days of celebration around our Holy Trinity Feast Day. We started with our Liturgy on Friday led by our Patrick Dunn Whānau Group. Thank you to all our Patrick Dunn Whānau students and staff for the preparation that went into this beautiful Liturgy.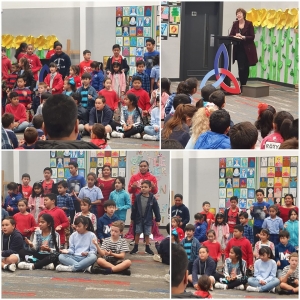 Our students then enjoyed time with their Whānau group – baking, playing sports, singing, and dancing. We ended our school celebration with Trinity's Got Talent! What a fantastic way to end the week. Thank you to all our families who joined us in the celebration of the many talents that were shared! We congratulate all the students who participated! They were AWESOME.
Our Grand Finalists were Tiana  Tewake, Stephen Kurian Sajan and Georgie Rajesh and Maddison Briones. Our WINNER on the day was Tiana Tewake with her Hip Hop Dance.
SCHOOL VIGIL MASS AT ST ANNE'S PARISH CHURCH
Tomorrow is a big day for our school. As part of our Trinity celebration, our school is hosting a Parish/School Vigil Mass on Saturday 15 June at 5:30pm at St Anne's Church in Manurewa. We ask that all students attend in their school uniform. Students who have a special part in the Mass need to be at St Anne's Church at 5pm. Just a gentle reminder to all our parents and whānau, please refrain from taking photos of students during the Mass as it is a time to worship and maintain the reverence of the Mass with our Parish community. You may take photos before or after Mass but we ask that you refrain from doing so during the Mass.
Many thanks and we look forward to seeing you there as we minister with our St Anne's Parish in Manurewa.
PTFA News
School Fun Run
Most of the last of the prizes have now been delivered to school and will come home with the children either today or on Monday. Contact has been made with families who are still awaiting a few remaining items. Once again, we thank our hardworking PTFA  for the huge amount of work undertaken to organise and run the School Fun Run and the follow up work of distributing the prizes.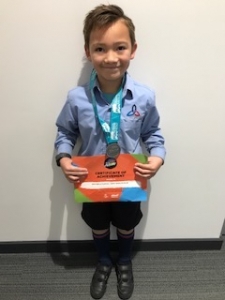 A total of $14,000 was raised for the school with these proceeds going towards the planned school adventure playground. We would like to acknowledge Learning Community Awa who between them raised $4,000 and especially to Ryder Maifea who was the school's highest fundraiser with a total of $2,101.88 – THANK YOU Ryder and to all our students who contributed to this fun event!
PTFA Committee News
Juliet Nawisielski, our present PTFA Chairperson, is no longer able to continue in the role due to her increasing work commitments. We are unable to fill this vacancy from within the current small group of PTFA members so are on the "look out" for further parent volunteers to come on board and be an active part of the PTFA.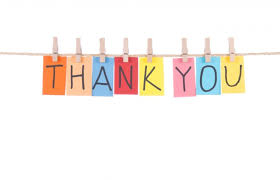 Juliet, on behalf of the school community, we extend a huge THANK YOU to you for your leadership as the Inaugural PTFA Chairperson and acknowledge your many hours of work and background tasks that were completed as part of establishing the PTFA. We are so blessed to have someone of your calibre and dedication leading the team. Thank you for being a keen motivator to get The Holy Trinity PTFA up and running and we hope we can continue your good work through our other parent volunteers.
Sadly, we are unable to run the Children's DISCO on Friday 28th June as we do not have enough committed parents to support with the organisation of this event. We held a PTFA monthly meeting last night at school and only had 5 parents attend. The decision was made to cancel the DISCO as there was just not enough people to be able to take on the various tasks that needed to be organised.
NZ Playhouse Theatre Group
The NZ Playhouse Theatre Group will be performing at school this coming Monday. The cast will be presenting an Aesop Fable "The Hare and the Tortoise". This is a professional touring group of actors and their performing skill level and story telling is amazing. We know the students will enjoy every minute of the show and of the message of "resilience and perseverance" that this Aesop Fable explores. The cost of the show has been invoiced to parents through the Curriculum Activities Donation earlier in the year.
Learning Community News
Learning Community Awa
In LC Awa we have been identifying systems at home and school. Answering the question, "What are systems?" has helped us to think about how systems affect the way our world works. At the moment we are able to choose systems that we want to learn more about. They are the digestive system, solar system and communication system. Learning about different kinds of systems will help us to share details about systems in our world, and discuss similarities and differences between each system.
Learning Communities Moana and Maunga
Moana and Maunga had a fantastic day last Friday at the Stardome Observatory and Planetarium. We learnt about weather, day and night and the seasons. We saw the night sky in the planetarium and saw where Matariki will be in the sky. LC Maunga even got stuck in a hail storm on top of One Tree Hill (Sorry parents!!).
We have been striding ahead in our Systems Concept learning – delving into the world of body systems, rockets and our solar system. There has been a lot of hands-on learning and researching happening. Everyone is having fun creating and learning new things about the world around them and their own bodies.
Sports News
School Cross Country
On Friday, 21st of June we will be having our annual Holy Trinity School Cross Country event.
Save Date
The save date for this event if needed is Friday 28th of August.
Where?
This event will be held directly behind the school grounds at Bruce Pulman Park. Refer to map below.
Times
Races will start from approximately 11:30am in the following order. Please note we are unable to provide exact start times for each category.
Outline of the day
11:00: Meet together as a school out front near driveway
11:15: Walk to Bruce Pulman Park – parents are welcome to park at school and walk across with us.
11:30: Races begin (order subject to change prior to day)
Year 4 Girls
Year 4 Boys
Year 2 Girls
Year 2 Boys
Year 5 Girls
Year 5 Boys
Year 0 Girls
Year 0 Boys
Year 1 Girls
Year 1 Boys
Year 8 Girls
Year 8 Boys
Year 3 Girls
Year 3 Boys
Year 6 Girls
Year 6 Boys
Year 7 Girls
Year 7 Boys
12:30 approximately: Races conclude – pack up…
12:45: Walk back to School
1:00: Arrive at School
1:00-1:40 Lunch/Sausage Sizzle
1:40 – 2:30 Whole School meditation and Cross Country Awards Ceremony in Taamaua.
What to wear?
All students are expected to wear their house Whānau colours for the day.
PATRICK DUNN WHĀNAU = GOLD
MACKILLOP WHĀNAU = RED
AUBERT WHĀNAU = GREEN
POMPALLIER WHĀNAU = PURPLE
Bringing a jumper / jacket or both on the day is advisable – to keep warm prior to the event and also after the event.
Footwear
It is strongly advised that all students wear appropriate footwear i.e running shoes for this event.
Cross Country Awards
At the conclusion of the races we will all return to school for a break.
At the conclusion of this altered lunchtime we will meet for an awards ceremony in Taamaua.
Certificates will be presented to the 1st, 2nd and 3rd place-getters for each category only.
Recorded placings for 1-10 will be taken for Year 5 – 8 for possible entries into Inter-School Cross Country competitions in Term 3.
Sausage Sizzle
After we return to school and are enjoying a break, feel free to spend this time with your son / daughter / grandchild and a sausage sizzle (cash only – $2.00) will be available. Learning Community Maunga students and parents are running the sausage sizzle as part of their camp fundraising activities.
Helpers
If you are able to assist with "standing on the course on the day for simple marshalling duties", please let Mr Brown know – qbrown@holytrinity.school.nz.
Medical
Any student who normally uses an asthma inhaler while undertaking exercise is expected to bring their personal inhaler on the day.
See you on the day!
Reminders
School Entrance Driveway
Please take care with entering and exiting the school entrance on Airfield Road as the newly built "haulage road" is now operational and construction vehicles will also be turning in and out of the roadway in close proximity to the school entrance.
Please also stake care to deliberately take time to slow down when approaching the school entrance so that vehicles behind you will also slow down. We had a "near miss" happen this week with a truck and trailer unit following too close and too fast to a turning car almost hitting them SO "slow down" a good distance before turning in to school.
If your child is sick, feels unwell or is complaining of a sore tummy, sore throat, headaches etc in the mornings before school, please keep them at home until they are fully well again. We are having to contact a number of parents during the school day requesting that  they come to pick up their children from school who are unwell.
Upcoming School Events
School/Parish TRINITY FEAST DAY MASS
Saturday 15th June 5:30pm Mass at St Anne's Parish, Manurewa
School Assembly and Prayer – led by Learning Community Whenua
Monday 17th June 8:50am in Taamaua/Hall
NZ Playhouse Theatre Group
Monday 17th June 11:35am in Taamaua/School Hall
SCHOOL CROSS COUNTRY DAY
Friday 21st June – Races commence 11:30am at Bruce Pulman Park
School Assembly and Prayer – led by the Senior Leadership Team
Monday 24th June 8:50am in Taamaua/Hall
Board of Trustees Monthly Meeting
Wednesday 26th June 6:00pm in the staffroom
SAVING DAY School Cross Country
Friday 28th June
Upcoming Community Events
Studying Theology at the University of Otago
The Theology Programme at the University of Otago offers many opportunities for the study of Theology, Church History, Ministry, Biblical Studies, and Pastoral Theology, both on-campus and to many students across Aotearoa New Zealand through its successful distance study programme. We are committed to serving Christian communities throughout the country.
Semester 2 starts on July 8th and new enrolments are due by June 25th. For details of papers go to: https://www.otago.ac.nz/theology/study/papers/   or see the attached posters.
To enrol go to https://www.otago.ac.nz/study/enrolment/
Study Theology at Otago Power Point 2019 Sem 2
Māori Religion and Theology Poster

Print or Save this Post