Greetings, Kia ora, Kia orana, Talofa, Mālō e lelei,  Namaste, Ni Hao, Bula, Hola, Kumusta
Dear Families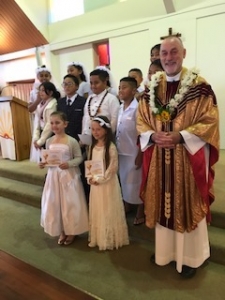 Last weekend was a wonderful occasion for our school family with a number of our students making their First Holy Communion – receiving the sacrament of Eucharist. It was a privilege to be a part of these beautiful Masses and to celebrate with our young ones as they first received the Body and Blood of Christ. Sunday was the Feast of Corpus Christi, now known as the Feast of the Body and Blood of Christ. Father Peter, wrote this reflection in the parish's weekly newsletter which gives great food for thought for ourselves … "This day is when we hold up a mirror to ourselves as to why we gather each week for this Eucharistic meal. Our aim is that we leave with a lighter load from encountering the Body of Christ in one another, in hearing the Word and in receiving the Body and Blood of  Christ." attributed to Fr Peter Murphy, Parish Priest, St Mary's Papakura. 
Through our example, we pray that our students continue to be part of this Eucharistic meal and recognise this as a sign of God feeding his people both in body, mind and spirit.
THANK YOU!
Once again, we have raced through another term of busy school life and now find ourselves fast approaching the July School holidays! So as we go on holiday, we pause to give thanks to God for all that has been achieved as a school community. We give thanks to God for our staff and the dedication they show in working with each child as they grow in their learning and personal development. We give thanks to God  for our children who take on the opportunities and challenges of school life with willingness and positive attitudes. We give thanks to God for our families/whānau who continue to support their child and school in the many shared activities and events AND we give thanks to God for all those who lead and support our school through governance (Board of Trustees), prayer and spiritual life (our Parish Priests), fundraising and social events (PTFA) – may we all be blessed for the work we do to nurture and grow this special school community in learning, loving and serving.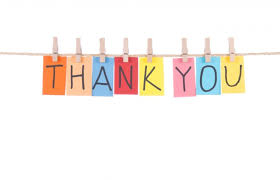 Digital Reporting on Student Progress and Achievement
Kaitiaki/Teachers have completed reporting information to share with family/whanau and students through the LINC-ED digital online reporting system. Parents will receive an email alert to say that new information on their child's progress and achievement will be available on LINC-ED through the parent portal. Kaitiaki/Teachers have written information on reading, writing and maths with comments and learning goals. You are able to "like" the learning comments by clicking on the relevant icon. This information will be shared with you through the Linc-Ed portal so please do make the time to sit with your child/children and talk with them about their Term 2 successes with learning goals, their progress and achievement with expected levels in relation to the New Zealand Curriculum and next steps with their learning.
Mahi Tahi "Working Together" Parent/Teacher/Student Conferences will be held at school in the first week of Term 3, Thursday 25th July from 1:30pm – 7:30pm (15 minute conference times). These are always wonderful opportunities for families/whanau and students to sit together with Kaitiaki to contribute to and share in learning conversations about what they're doing, how well they're going and what they can do to take next steps in their learning.
Next week, we will open the on line school interviews portal to enable you to book your conference time. We will notify you on Linc-Ed of when this is available.
Please make sure you are able to access the Linc-Ed parent portal or call into Reception and we will assist you to do this.
Community Consultation
Throughout this year, the Board of Trustees will be regularly communicating with our parents/whānau on a number of school areas – vision statement, curriculum, community, property, health and safety etc. As part of this review, the  Board's Catholic Special Character Committee works through an internal self-review process. This year the focus is on Religious Education. Therefore we are keen to collect whānau voice around "How can we improve the connection between home and school in regards to Religious Education learning?".  Next week, we will be opening up a google form survey that will have a few key questions for you to comment on that will help us to move forward in developing an action plan to strengthen our Religious Education teaching and learning programme. We will send out the google form survey through Linc-Ed – please do respond as we really appreciate your valuable input!
DRS Report
First Holy Communion
A BIG CONGRATULATION goes out to all our students who received their First Holy Communion on the Feast of the Body and Blood of Christ at both St Anne's Parish in Manurewa and St Mary's Parish in Papakura. This is an exciting celebration of the students' faith journey as they receive our Lord Jesus Christ in the way of the Eucharist. It is a very intimate, personal and beautiful Sacrament that brings us into the presence of Christ and we pray that they continue to revel in God's presence each time they receive Eucharist.
CONGRATULATIONS TO:
Senuka Abeysuriya, Jezrain Bustarde, Lenoli Kuruduhewage, Audrina Simonetti and Alexander Timeni from Learning Community Maunga.
Migs Cortez, Josh Fernandes, Sophie Logan-Sandoval, Kamilo Morales, Sam Nawisielski, Luke Nawisielski, Rebecca Poh, Sebastiano Simonetti, Emereziana Lautua, Ignatious Noue, Ysabelle Gayatin and Barbrianna Soo Choon from Learning Community Moana.
Mufti Mania 2019
Last year's Mufti Mania was to support Apifo'ou College in the Pacific Island of Tonga. Nationally we raised more than $32,000 that went towards repairing their classrooms, toilets and getting new resources.
This year our Mufti Mania focuses on Doputz Primary School located in Bougainville, Papua New Guinea. With 150 students and 6 teachers, Doputz Primary School was recently closed because they did not have suitable classrooms, toilets, resources and access to water.
Caritas Aotearoa and the New Zealand Catholic Primary Principals' Association (NZCPPA) is working together to promote the National Mufti Mania on Friday 5 July in support of Doputz Primary School. Holy Trinity Catholic Primary School is up for the challenge! Our theme is about 'Keeping Warm' and we ask that all students come to school on Friday 5 July wearing either their pyjamas or onesie to school with a gold coin donation. All proceeds will go towards Caritas Aotearoa and the NZCPPA for Doputz Primary School.
We look forward to spending our last day of the term "in san act of service "for the children and staff at Doputz Primary School.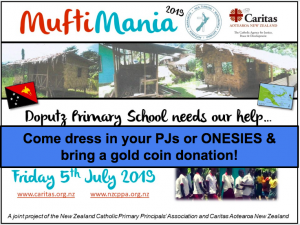 Curriculum News
Matariki –  Māori New Year
Matariki is upon us and we will be celebrating this special time. Matariki is a cluster of stars which appear in the night sky during mid-winter. According to the Maramataka (the Māori lunar calendar), the reappearance of Matariki marks the beginning of the new year. Hence, Matariki is associated with the Māori New Year.
Matariki is an important time to celebrate our beautiful environment and show respect to our land and surroundings. The festivities include planting new crops, remembering our loved ones who have passed away and most importantly to celebrate life.
There are 9 Stars-Whetu that are a part of the Matariki cluster. Most of these stars have a special connection to parts of the Earth System.
Waitī – ties to bodies of freshwater and the food within it, e.g. lakes, streams and rivers
Waitā – ties to the ocean and the food within it
Waipuna-ā-rangi – means water that pools in the sky. It is associated with precipitation – ua (rain)
Tupu-ā-nuku – special interest in edible plants.
Tupu-ā-rangi – looks out for the ngahere (forests)
Ururangi – close friends with te whānau puhi (the wind family)
Pōhutukawa – encourages us to remember those who have passed and acknowledge the impact they have had on our lives
Hiwai-i-te-rangi – the wishing star, who helps us to recognise our hopes, dreams and aspirations for the coming year.
Matariki – loves to gather the people together, and to connect them with our environment. Matariki encourages us to do the same, as often as possible.
Matariki Celebrations
Matariki Whetu competition has been extended to Thursday, 4th of July to give students and families time to work on this project over the weekend.
On the same day, Thursday 4th July, we will be running a Matariki learning activities programme. All the students will be working in their Whānau groups for the day, immersed in exploring and learning te reo māori and tikanga māori activities e.g. ti rākau, harakeke weaving, making matariki kites, cooking harvest foods, singing waiata, learning our school haka etc. PLEASE come along and join in the fun of matariki learning experiences! What a great opportunity it will be to view everyone's whetu and the winning stars on display in Taamaua.
DON'T FORGET!!! PRIZES TO BE WON for the most UNIQUE and CREATIVE Matariki Whetu-Stars.
Many thanks to those who have already sent in their amazing stars 😄
Learning Community News
Learning Community Maunga
Cheerleading Competition
Congratulations to Tiana from LC Maunga who participated in the Wellington Cheerleading competition – United we Cheer. Her group, called the Princesses, did really well coming 2nd place in the Level 2 7-13yrs age group.
Writing
Here are couple of writing samples from LC Maunga. What amazing writers we have!
Stardome (excerpt)
Help! We all screamed at the top of our lungs. We were all stuck at the very top of One Tree Hill, in the middle of a raging storm! It felt like Poseidon and Zeus were having an intense battle in the heavens.
Heavy drops of rain and sharp jagged pieces of hail gushed out of the heavens and where descending on to us very fast. We were all caught with surprise and where very shocked. Mr. Williams quickly told us to hunch against the hill for cover. I quickly dashed to the side of the hill and crouched down. I pulled my jacket hood over my head and quickly shielded my face from the harsh wind and hail. – Trisha
Stardome (excerpt)
When everyone was getting changed Mr.Williams, the person who dragged us into that mess (just kidding!) went and ordered LC Maunga students a room for us to stay in and be warm, We walked into the room and it was like we had walked from a fridge into a warm oven. There were two heaters and everything we needed. It felt AWESOME! – Rosaline
The Day Mr Williams Tried to Kill Us
The Rain was pouring hard. Everyone was freezing and numb. Mr. Williams' evil face smirked as he saw the agony in everyone's faces. Earlier that day, me and my class were excited about going to Stardome. Everyone could hardly contain their excitement as they were going on the bus, and they all talked for hours about their excitement about the trip. When we got to Stardome, Mr. Williams suggested we'd go hike up One Tree Hill since LC Moana were already having their session. There was one problem though – the road was covered in POOP! It was like a mine field. One misstep and you're dead. After what seemed like hours hiking up the hill, we finally reached the top of One Tree Hill, and the view was relaxing. However, that relaxing feeling lasted only a couple minutes when all of a sudden, a raging rain poured down hard on us! It was like getting pelted with glass. We all had to get back to the bus, and we all got wet and miserable. By the time we got back to the bus, it became clear that this was all part of Mr. Williams evil plan to kill us all. – Reg
Pope Francis (excerpt)
Pope Francis, our current Pope, was born in Buenos Aires, Argentina. When he was in University he studied chemistry. He lost a lung when he was 22 because of a respiratory illness. Pope Francis became a Jesuit Priest at 32 and in 1998 (62 years of age) he became a Bishop.
Pope Francis was elected in 2013 by the cardinals of the Roman Catholic Church. The election took place in the Sistine Chapel in Vatican City. When a Pope is elected white smoke is produced at the chapel's chimney, letting the world know. After he was elected he chose the papal name "Pope Francis." – Hao
Learning Community Awa
This week we have been reading a book called, The Legend of Matariki. The students enjoyed it so much that they wanted to write about it during writing time. Here is some of their writing.
Felix Ah Ling, Yr 2: Once upon a time there were seven brothers and they got sick of living in the dark. They wanted to push their parents away from each other. So one of the sons, Tane Mahuta, grew his branches so long that he was strong enough to push them apart. Tawhirimatea was angry and so he threw his lightning bolt into the sky. His bolt exploded into the nine Matariki stars.
Andrea Vergara Yr 2: Once upon a time there lived Mother Earth and Father the Sky. They had seven sons. One night the brothers were sick of living in the dark so they wanted to separate their parents. But one of the brothers did not like to separate them. Tane Mahuta grew his branches and separated his parents. Tawhirimatea was angry so he threw his lightning bolt into the sky and then the nine Matariki Stars were there.
Max Yr 2: Once upon a time there were two people that had seven sons. The sons tried to pull them apart. Tane Mahuta the forest made his branches grow long and separated the mum and dad. This did happen. Tawhirimatea threw his lightning bolt up and it broke into nine Matariki Stars. Today we can see the Matariki stars shining in the night sky.
Sports News
School Cross Country Event
Well Done to all students who participated in our 2019 Cross Country event! Congratulations to all those who finished in the top three. Thank you Mr Brown for your organisational efforts, the staff for helping out on the day and all the parents who came to support the school and our runners!
Our Year 5-8 students will be training and getting ready for their Inter-school events next term.
Placings:
Year 0 Boys 1: Caleb 2: Ryder
Year 1 Girls 1: Afe 2: Kalila 3: Sienna
Year 1 Boys 1: Rimu 2: Keahi 3: Cooper
Year 2 Girls 1: Bella 2: Jade 3: Madison E
Year 2 Boys 1: Lucien 2: Max 3: Felix
Year 3 Girls 1: Kendall 2: Jasleen 3: Annie
Year 3 Boys  1: LJ 2: Lucas  3: Gabriel
Year 4 Girls 1: Rebecca T 2: Peggy Sue 3: Emereziana
Year 4 Boys 1: Sebastiano 2: Konrad 3: Sam N
Year 5 Girls 1: Eva S 2: Lianna 3: Lusia
Year 5 Boys 1: Zac B 2: T. H. 3: Isaac
Year 6 Girls 1: Audrina 2: Sunsy 3: Simone
Year 6 Boys 1: Linkin 2: Georgie  3: Chris
Year 7 Girls 1: Charlita 2: Lenoli 3: Tiana
Year 7 Boys 1: Hao 2: Franxon 3: Stephen S
Year 8 Girls 1: Britney 2: Rosaline  3: Tayla
Year 8 Boys 1: Stephen T 2: Senuka 3: Dannel
Reminder
Absences
Please notify the office by email: office@holytrinity.school.nz or by phone call: 09 2906 9039 if your child is going to be absent from school for the day. As a Health and Safety procedure, the office staff are required to check on all students and are spending much time each day making phone calls trying to ensure that every student is accounted for. Please help us by following the correct procedure and sending through absentee notifications.
Lost Property
We have a number of unnamed uniform items in our Lost Property Box which is stored in the Health Room. Please come in and have a look to see if any of these items belong to your child. We will be displaying unclaimed uniforms, lunchboxes, drink bottles etc during next week – it would be wonderful if we could find the right owners!
Car-parking and Speed
PLEASE PLEASE PLEASE take care and SLOW DOWN when entering and driving through the school car park. Pedestrians are in this area and we need to be careful and ensure everyone is kept safe. Please park sensibly, NOT on the pedestrian crossing areas and only in the marked car park bays. Many thanks!
Upcoming School Events
School Assembly and Prayer – led by Learning Community Maunga
Monday 1st  July 8:50am in Taamaua/Hall
MATARIKI WHĀNAU DAY
Thursday 4th July – Matatriki programme activities across the Learning Communities
MUFTI MANIA DAY – wearing of winter pyjamas!
Friday 5th July
School concludes for Term 2
Friday 5th July
School commences for Term 3
Monday 22nd July
Mahi Tahi Working Together Parent/Teacher/Student Conferences
Thursday 25th July 1;30pm – 7:30pm
Upcoming Community Events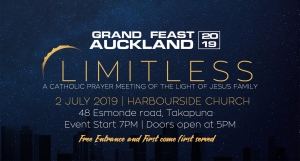 Tots To Teens Magazine
Your link to the exciting new JULY/AUGUST ISSUE digital magazine is available here http://issue1906a.totstoteens.co.nz/
What's in the latest issue of Tots to Teens Magazine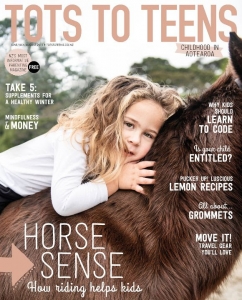 In this issue, we ask the question "Is my child entitled or do they understand their rights?" We also look at education issues for parents – why our children should all learn to code, and how predicting endings and outcomes of stories is an important life skill for children to learn. Help your kids engage both the left and right brain with our 5 simple brain games. We have a lovely story on using horses for children's therapy for physical and mental well-being. We also look into grommets, one of the most common surgical procedures, and give parents a better understanding of what's involved. To help with the consequences of reduced sunlight and close-quartered activity of sick children, we have three delicious lemon recipes, and five ways to supplement your family's diet to get through winter unscathed. We have plenty of amazing prizes to win, holiday ideas to help entertain the children, and a kids' fun page to enjoy.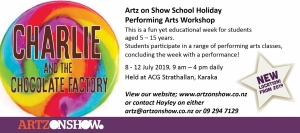 Print or Save this Post