Greetings, Kia ora, Kia orana, Talofa, Mālō e lelei,  Namaste, Ni Hao, Bula, Hola, Kumusta
Dear Families
Last week, we had a number of our students receive the Sacrament of Confirmation at St Mary's Parish, Papakura. The children were anointed by Bishop Patrick Dunn with Father Peter Murphy and Father James Mulligan in attendance.
What does Confirmation mean? Just as our bodies and minds grow, Catholics believe that the soul also needs to grow in the life of grace. The sacrament of Confirmation builds on the sacraments of Baptism, Reconciliation and Holy Communion/Eucharist, completing the process of initiation into the Catholic community. Confirmation, establishes young people as full-fledged members of the faith. The sacrament is called Confirmation because the faith given in Baptism is now confirmed and made strong.
Part of the ritual at Confirmation is for Bishop Patrick Dunn to anoint the young ones by using oil of Chrism (a consecrated oil) to make the Sign of the Cross on their forehead while saying their Confirmation name and "Be sealed with the gift of the Holy Spirit."
Being confirmed in the Church means accepting responsibility for our faith and destiny. It means that we must do what's right on our own, not for the recognition or reward but merely because it's the right thing to do!
Let us pray for our young ones who are newly confirmed and ask Te Wairua Tapu (Holy Spirit) to be with them and to give them the courage to practice their faith and to do what is right.
International Support Staff Day
On Thursday, we celebrated International Support Staff Day and this year the theme is Making a Difference – Whakamahia he Rerekētanga. This is our chance to reflect on how much our support staff do to make a difference for our school, for our children and for our community. Our schools couldn't function without the vital work of support staff. That's why International Support Staff Day is so important. It's a great opportunity for us to think about all of the different roles that support staff play throughout the education sector and for us to show our appreciation for their mahi/work. SO THANK YOU to our great support staff team – Jennifer Quarterman, Viv Smith, Carolyn Harvey, Amila Wijesuriya, Angela Aiesi, Vincet Lautua, Hilda Pritchard and Allan Quarterman – we appreciate all you do for us!
Whakanuia Tōu Āhua Ake! Celebrating Being Us!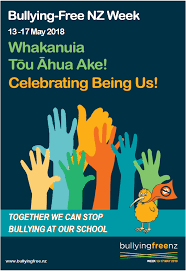 Bullying-Free New Zealand Week started this Monday and ended with the Mental Health Foundation's Pink Shirt Day today – Friday 17 May. The theme for Bullying Free NZ Week this year is 'Whakanuia Tōu Āhua Ake! Celebrating Being Us!'
This week has provided a great opportunity for students to celebrate what makes them unique – such as talents, interests, appearance, disability, culture, beliefs, etc – and encourages us as a catholic school to create and build an environment where everyone is welcome, safe and free from bullying.
Schools that encourage respect, value opinions, celebrate difference, and promote positive relationships make it difficult for bullying behaviour to thrive or be tolerated. To achieve this, it needs everyone – our school staff, our students, our Board of Trustees, our parents, whānau and our communities – to support diversity, talk about bullying and to work together in unity/kotahitanga – one of our school's Gospel values! This week has provided us the opportunity to highlight the work/mahi we do together with our students to strive to be a bullying free environment.
Please find a link attached to the "Tackling Bullying – A guide for Parents/Whānau" Booklet Tackling-Bullying-A-guide-for-parents-and-whanau (1)
What is bullying?
Bullying is unwanted, aggressive behaviour that involves a real or perceived power imbalance. Kids who bully use their power – such as physical strength, knowing something embarrassing, or popularity – to control or harm others. Bullying is when one student (or a group of students) keeps picking on another student again and again to make them feel bad. They say or do mean things to upset them, make fun of them a lot, try to stop them joining in, or keep hitting or punching them. Bullying can happen anywhere, at any time, and can be verbal, physical or emotional. It can happen in person or online, and it can be obvious or hidden.
Bullying is deliberate – harming another person intentionally
Bullying involves a misuse of power in a relationship
Bullying is usually not a one-off – the behaviour is repeated, or has the potential to be repeated, over time
Bullying involves behaviours that can cause harm – it is not a normal part of growing up.
What is not bullying?
Bullying is a word often used to describe a lot of things that are not actually bullying. These other behaviours may be just as serious as bullying, but may need to be sorted out in a different way. Sometimes there might be a fight or argument between students. If it happens once, it is not bullying even though it can be upsetting. It is also not bullying if someone sometimes fights with a friend and they can sort it out. Conflict between two or more people who have a disagreement, a difference of opinion or different views (where there is no power imbalance) does not always mean it's bullying.
Not liking someone or a single act of social rejection is not bullying
One-off acts of meanness or spite are not bullying
Isolated incidents of aggression, intimidation or violence are not bullying.
Pink Shirt Day
Today we were dressed in pink to raise awareness and talk about how we can create a bullying-free environment here in our school, home and community.
Whakanuia Tōu Āhua Ake: Celebrating Being Us!
DRS Report
Mothers Day Liturgy
Thank you to all our mums and mother figures who joined us at for our Mothers Day Liturgy held last week on Friday. It was the perfect way to celebrate and thank our mothers for all that they have done for us. Mackillop Whānau planned and led the celebration to remind us to thank God for our AWESOME mothers!

Whole School Mass

On Wednesday 15 May our Aubert Whānau led us in a very special Mass to begin this term. Fr Peter Murphy of St Mary's Papakura celebrated our Mass with us and it was a wonderful reminder for us to keep Venerable Suzanne Aubert in our prayers, as her journey to becoming New Zealand's first saint continues. The Mass focussed on Suzanne Aubert's message: "Let us never lose courage on the journey."

Religious Education Across the School

LC Whenua
Children in Whenua are learning about Jesus' life and the Rosary.
They are able to say that Jesus died on the cross and was put him in the tomb and after three days the the big rock was moved away from the entrance. Jesus has risen!

They also learned the parts of the rosary and that it has special prayers like: Hail Mary, Our Father and the Glory be. They have also learned about the Word of God and that Jesus sends his disciples to share the word of God to everyone.
By Mya & Eli

LC Awa
Learning community Awa has been learning about prayer. God always answers our prayers and it may not be what we expect. On Friday they wrote their own prayers and it was fabulous. I remembered that they prayed for the people who are in the army which was awesome. They are also trying to use different prayer starters to help them speak to God.
By Destin & Barbrianna

LC Moana
Learning Community Moana have been exploring the messages in the parables. We summarised and talked about the parables with each other. We explored the parable of the Good Samaritan and the Parable of the Sower. We focussed on how we should live it out the message from the parables today. For example: We talked about how important it is to know that we need to be Good Samaritans for each other, not just the people that we care about because at the end of the day, we are all made in God's image!
By Lusia and Zac

LC Maunga
In RE we learnt about what all of the seven sacraments mean. The Seven Sacraments are Baptism, Confirmation, Eucharist, Marriage, Holy Order, Reconciliation and Anointing of the Sick. Each of our groups researched these words and what they meant to us in our faith.
After we were finished we shared back to the class. Our class decided to make a Word Art piece using the seven Sacraments. We had to sketch a block letter onto a square piece of paper and pastel and dye it. We then placed a little number down the bottom (so it resembled a scrabble piece). The exciting part was connecting our letters together to form a whole lot of new words that show our Catholic faith. If you ever visit the school, feel free to have a look in the office area where our Word Art is displayed.

By P'torio & Tevita

Catholic Schools Day

On Tuesday 28 May, we will celebrating Catholic Schools Day which marks 44 years as state integrated schools. It is a joyful celebration for all teachers, staff, students and families who are a part of a Catholic School whānau. We will be celebrating this special day at school with different activities planned as well as a Liturgy of Thanksgiving to begin the day. You are invited to join us for the Liturgy at 9am in Taamaua (hall). It is wonderful to be a part of the wider Catholic schools family.

Sacramental Programme

We have a group of senior students who are currently undergoing the Sacramental Programme at St Mary's Parish in Papakura. We congratulate them as they have recieved the Sacrament of Confirmation on Sunday 5 May and will be looking forward to celebrating with them as they recieve their first Holy Communion on Saturday 22nd and Sunday 23rd June. We pray that they continue to explore and express their faith in their daily lives.
Congratulations to:
Senuka Abeysuriya, Jezrain Bustarde, Lenoli Kuruduhewage and Audrina Simonetti from Learning Community Maunga
Gian Miguel Cortez, Josh Fernandes, Sophie Logan-Sandoval, Kamilo Morales, Sam Nawisielski, Luke Nawisielski, Rebecca Poh, Sebastiano Simonetti, Emereziana Lautua, Ignatious Noue and Barbrianna Soo Choon from Learning Community Moana
Board of Trustees News
Board of Trustees Elections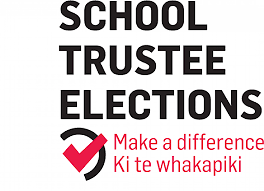 This year all schools in New Zealand are scheduled to have Board of Trustees elections, which are being planned for 7th June. A letter and nomination forms were recently posted to all families.  Nominations close at 12 noon on Friday 24th May.
Being on the Board of Trustees is a wonderful way to become involved in the life of your children's school and their education. It is a commitment and a very rewarding one, where members of the Board have the opportunity to live out the school's vision – "Learn, Love and Serve, in the name of the Father, and the Son and the Holy Spirit."
Thank you to Retiring Members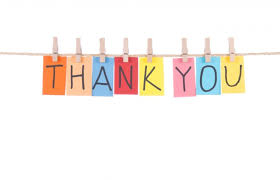 On behalf of the Board of Trustees and school community, we extend our grateful thanks to retiring Board Members, Joanne Petrie and Brad Rudsits who have served in this governance role for the past 2 years. Both Jo and Brad have been instrumental as Board members, highly engaged and pro-active in their respective portfolios of Property, Health and Safety and Personnel. We thank them for their commitment in serving our school community, for their willingness and dedication to their roles and for the contributions they have made to the establishment of this wonderful school community.
Community Consultation
The Board of Trustees has a big focus on community consultation this year – this is one of its key objectives. A variety of ways to consult with all stakeholders in our school will be held across the year inclusive of meetings, hui evenings, workshops and google form surveys. The first consultation meeting was held Monday 1st April at 7pm in Taamaua/Hall with a few parents attending. An opportunity to respond to key focus questions was extended again at the School Fun Run on Friday 5th April. Also a google form was sent out for parents to respond on-line. Thank you for the many responses received – these have been collated and are shared with the school community in the link below.  In Term 4, the Board of Trustees will use these responses to set the direction with strategic planning for the school ,over the next 3-5 years. There will be further opportunities to contribute to our future direction across the year.
Property Update
You will have noticed a huge amount of earthworks happening next to the school carpark. The work being carried out by Contractors on behalf of the Diocese of Auckland,  is the creation of a new road that will link Airfield Rd with Kuaka Drive at the south boundary of the school. This new road will be named Kahuku Boulevard (Kahuku means Monarch Butterfly). The road will initially be used for "haulage" purposes for construction vehicles accessing the housing development at the back of the school. It is likely the road will be available to the school community in a further 12 months., which will help with our parking at the beginning and end of the school day. Auckland Transport and Auckland Council are working on a design for the new road intersection being created on Airfield Rd as it will sit very close to the school's current entrance driveway.
Please continue to take great care when entering and exiting the school car-park especially at the end of the school day. You are welcome to stagger your pick up time and arrive at school 10-15 mins after the bell which will help alleviate some of the congestion.
School Playground
The Board of Trustees has accepted a quote for the building and installation of the new playground. The playground proposal and design has been submitted to the Catholic Diocese of Auckland for their approval which they have granted but would like the Board to meet a few conditions first before proceeding with the build. We are hoping to get this underway in Term 4. The Board has been  actively applying for foundation grants to assist with the cost of the playground and is very grateful to Nicky Welch and Brad Rudsits for their extensive work in compiling the required application documentation.
SCHOOL CLOSURE –WEDNESDAY 29th MAY 2019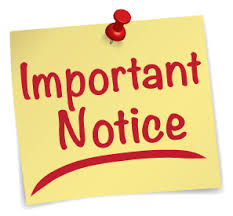 NZEI (Principals and Teachers Union) have advised the Board of Trustees that the Principal and Teachers at our school, will be taking strike action for a full day on Wednesday 29th May 2019. This will be a National Day of Action for the future of education in New Zealand and will be the largest strike by teachers ever.  It's a clear signal from tens of thousands of teachers across the country that their profession is facing a crisis that must be resolved with urgency.
The Board has carefully considered the availability of other teaching staff and unfortunately has decided that we cannot provide the normal teaching services during this strike. Therefore the Board of Trustees has approved the closure of the school on this day (Wednesday 29th May) because we are unable to safely staff the school for instruction or supervision.
SCHOOL will be CLOSED for the full day on WEDNESDAY 29th MAY 2019.
It is important that you make alternative arrangements for the care of your child/children on the day of the Strike. SKIDS (Before/After School Care Provider), have advised that they will run a day's programme at school in Taamaua/Hall for the day 7am – 6pm. It is up to parents to organise this arrangement with SKIDS. Contact numbers are Rose and Luke King, 021 2899939 or 0800 546 475.
We acknowledge that this is an inconvenience for parents and students alike, but please be assured that student safety is our main concern. Thank you for your understanding.
National Day of Action
From the teachers and Principal …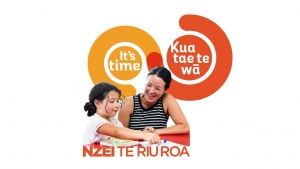 We greatly appreciate the community support that we have already received following the decision by teachers and principals to strike on Wednesday 29 May. The decision to take further strike action was not taken lightly by any of us. For the first time, both primary and secondary teachers are striking together because the crisis in education hits us all very hard and we need the Government to understand how serious it is.
Schools are grappling with the fallout of a 40% nosedive in the number of people training to be teachers between 2010 and 2016, even while the population grew by 400,000.  While the situation improved a little last year and the Government has announced an urgent $95m package to recruit teachers, this is not sufficient to address the crisis.  Schools struggle daily to find enough teachers to meet their relief teacher needs and this will worsen as winter approaches. There is also a desperate need for more support for children with additional learning needs.
The fact is that teaching is no longer considered an attractive profession due to long-term under-funding of the education sector. A significant pay jolt is part of the solution, alongside significant improvements to our heavy workloads. Otherwise our schools will end up with larger class sizes and more teachers leaving.
On Wednesday 29 May we hope you will join us at our local public event, likely to be from midday. We would love to see you and your children standing with us – together we are a community and we can make a difference. We will advise you of further details when they are confirmed.
Learning Community News
Learning Community Whenua
On Tuesday 14 May, the children of Whenua were jumping out of their skins with excitement! The day had finally arrived – they were going to MOTAT.  The Motat trip was to introduce our next concept "Systems". The classroom sessions were focused on communication and allowed the children to have a good look at how telephones, cameras, typewriters and music devices have changed over time. We will use this trip to talk about Communication as an example of a system, and given them opportunities to explore and think about the different ways we communicate with one another.
Learning Community Awa
Learning Community Awa had the opportunity to visit and explore MOTAT as part of our next learning concept around systems. Our learners were excited and engaged as they discovered different ways of communicating and the way in which communication has changed over the years. We had many opportunities to be hands on and have a look at blotting paper, typewriters, cameras and phones. We also had a lot of fun touring around in the tram! We look forward to taking this new learning back into our learning communities. A special thank you to all our whanau members who helped out during this trip. We couldn't have done this without you!
In Awa we wrote some recounts about our trip.
Yesterday Awa and Whenua went to MOTAT in a school bus to learn about systems. First we got split up in three groups, yellow, orange and purple. As soon as we got into our groups we had morning tea. Next group had a scavenger hunt. We walked all around MOTAT, it took a while. After the scavenger hunt we walked to the tram station and had a ride on the trams. Later it was time for lunch, I had some juicy oranges and ayam flavoured noodles, it was delicious! Finally we had exploring time. We looked at the jail house and got to look at the small villages. Soon later it was time to go back to school. I was tired after a long day and was ready to get back onto the bus. By Annie Yu
Yesterday Awa and Whenua went to MOTAT in a school bus to learn about systems.First we went to the fire station, we saw their bright red helmets. They looked old. Next we went to the cafe, there we saw a little church and so many people. After that we went on a tram. I was excited and nervous at the same time because it was my first time on the tram. Later we went to look at the different toys, I saw toy trains. Soon it was time to go back to school.  By LJ Delubio
Student Leaders
Our Whānau student leaders recently attended NYLD – National Young Leaders Day with the theme of "He aha te kai a te Rangatira? He kōrero, he kōrero, he kōrero" "What is the food of a leader? It is conversations!". Students learnt about the power of kōrero –  when we kōrero, we listen; when we kōrero, we learn; when we kōrero, we can lead. The students listened to a number of fun, inspirational and extraordinary young NZ leaders as part of their day, and have returned to school with much to reflect on, to share and to learn from as they grow into their own school student leadership roles.
Sharing reflections on the day … " good things come from good conversations; the golden rule is to treat others how they want to be treated!; be happy, thankful and grateful for what we have, not what we want; conversation is the food that feeds leaders; always listen to others' ideas; take responsibility for what you do; be a good role model as this impacts on others; having the ability to listen makes a good leader, when you get tasks, even if they are hard, you still do your best to get it done!" By Stephen Thomas, Stephen Kurian Sajan, Trisha Senituli, Tiana Tewake, Pierre Quizora, Avian Chand, Rosaline Petelo and Paea Nau (absent on the NYLD day).
LEARNING COMMUNITY MOANA
In Learning Community Moana this term we have started looking at our new concept of 'Systems'. Within this concept we have begun writing some instructions related to completing simple daily tasks. One such task that we had fun with was writing instructions of how to make toast in class. This simple exercise provided some useful understandings of how important specific vocabulary and language is in creating instructions for someone else to follow.
Curriculum News
Te Reo Maori
We have the opportunity to employ a Te Reo teacher – Whaea Rangimaria Hotere – to support us with our te reo maori learning. Whaea Rangimaria is a highly trained teacher who is currently teaching at Te Wananga Aotearoa to Level 6. She is a fluent te reo maori speaker and is 'steeped' in tikanga and Te Ao Maori. We are very fortunate to have this opportunity. Through discussion with Whaea Rangimaria, she is available to work with us one day a week and will lead te reo and tikanga sessions with each Learning Community of students and with staff. We will welcome Whaea Rangimaria to our school community with a Whakatau on Monday 20th May at 8:50am. In Term 3, Rangimaria has offered to tutor evening sessions in Te Reo Maori for our school community! We will inform you of further organisation for this programme at a later date.
Family Learning Workshop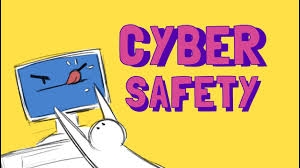 On Wednesday 5th June, we will be running an evening Family Learning workshop in Taamaua/School Hall from 6:30pm – 8:00pm. Netsafe personnel will be presenting on "Cyber safety", sharing great safe practices and tips for parents and children. This will be an interactive workshop with children and whānau working on some scratch coding activities, programming the sphero balls and learning about social media apps. Do come along and have some fun with digital technologies whilst learning about cyber safety practices.
Sports News
Netball
Congratulations to our Saturday Netball Teams who won the BEST DRESSED NETBALL TEAMS Trophy at their recent Netball Season Opening Day. We wish our players all the best as their Saturday games season gets underway. Our thanks to Mrs Yvonne Pollington and Mrs Anthya Poulame who have worked tirelessly to get the teams kitted out in their new netball uniforms and for their ongoing  organisation of the Holy Trinity Netball Club.
Reminders
School Fun Run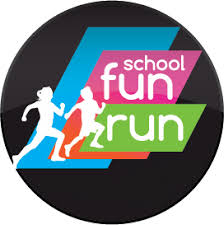 The PTFA is expecting the School Fun Run prizes to be delivered to school next week. Once the day has been confirmed, families will be informed via Linc-Ed notification as the prizes will be distributed from school. The final figure raised by this event is close to $14,000 which will contribute towards the cost of the new playground. Many thanks once again to the PTFA for their great organisation of this highly successful community fundraiser!
DRUMMING AND LEARNING DISABILITIES
Learning to play drums is much more than just learning a musical instrument. It teaches students co-ordination, concentration, confidence and self discipline. They learn how to set realistic goals for themselves and focus their attention and energy . Students will
also learn to read music .
Drumming is also an effective tool for people with learning issues such as Dyslexia, ADHD, etc, as it teaches them how to focus on the task at hand . Playing drums is a wonderful way for them to release energy in a positive manner as well as increasing joint flexibility.
For more information on new lessons times made available contact
Drum Tutor Neil Williamson
0272922616
neildrummer@xtra.co.nz
Upcoming School Events
Whakatau to welcome Rangimaria Hotere and School Assembly and Prayer – led by Learning Community Moana
Monday 20th May 8:50am in Taamaua/Hall
Keeping Ourselves Safe Programme continues Week 4/5
Year 5-8 Netball Day
Tuesday 21st May @ Bruce Pulman Park
Auckland Catholic Primary Principals' Conference
Wednesday 22nd – Friday 24th May @ Bay of Islands
De La Salle College Retreat Day – Senior Whānau Leaders attending
Thursday 23rd May 9:30am @ De La  Salle College
Sancta Maria College Musical Production – Learning Community Maunga attending
Thursday 23rd May 11:00am @ Hawkins Theatre, Papakura
Board of Trustees Nominations close
Friday 24th May
Samoan Language Week commences
Monday 27th May
School Assembly and Prayer – led by the Senior Leadership Team/Manutaki 
Monday 27th May 8:50am in Taamaua/Hall
Catholic Schools Day – Learning Community Maunga attending combined Schools' Mass 
Tuesday 28th May 10:00am @ Holy Cross Parish, Papatoetoe
Catholic Schools Day – Liturgy and Tabloid Sports for those remaining at school
Tuesday 28th May @ Holy Trinity
National Day of Action – school CLOSED
Wednesday 29th May
Queen's Birthday Weekend – National Holiday
Monday 3rd June
Family Learning Workshop
Wednesday 5th June @ 6:30pm – 8:00pm in Taamaua/School Hall
Year 5/6 Winter Sports
Wednesday 5th June @ Bruce Pulman Park
Stardome Trip for Learning Communities Moana and  Maunga
Friday 7th June
School TRINITY FEAST DAY
Friday 14th June
School/Parish TRINITY FEAST DAY MASS
Saturday 15th June 5:30pm Mass at St Anne's  Parish, Manurewa
Upcoming Community Events
Beginning Experience Grief Resolution Weekend
14 – 16  JUNE  2019
ALONE AGAIN?  Widowed, Separated or Divorced?   The Beginning Experience is a non-profit organization with the motto a "Weekend Away for a Lifetime of Change".  The retreat will help you work through your painful loss.  The participants find new hope, increased emotional health and renewed energy.  Date Friday evening 14 to 16 June Sunday afternoon. Cost $325 or early bird price of $295 if paid by 3 May.  Includes accommodation, meals and materials.  Contact Carol evenings 0210169-0222 or Bev (09)298-9943.  Visit www.beginningexperience.org.nz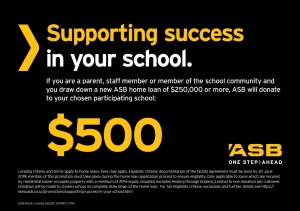 Print or Save this Post