Greetings, Kia ora, Kia orana, Talofa, Mālō e lelei,  Namaste, Ni Hao, Bula, Hola, Kumusta
Dear Families
We began our first day of Term 2 with a rousing Whakatau/Welcome for our new families and students who are joining with the Holy Trinity school family for the first time. It was wonderful to see all of our children and staff "standing tall" and being proud of leading and sharing the Papakura Haka, School Haka, karakia, mihi and waiata and welcoming our new students and their whānau in a display of unity/kotahitanga. During Liturgy time, we reflected on all those who had lost their lives through warfare and together we prayed for peace and for the courage to be peacemakers at school, at home and in our communities. We listened to the words from the Gospel of St Mark12:30-31 as Jesus reminds us to … "love the Lord our God with all your heart, and with all your soul, and with all your mind, and with all your strength.' 31 The second is this, 'You shall love your neighbour as yourself.' There is no other commandment greater than these."  We hope to be a community that, together, strives to live out these commandments throughout the term ahead!
Connected Curriculum Concept Learning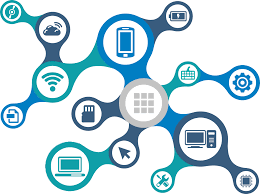 Our Connected Curriculum Concept learning this term is centred around "Systems" – the students are building their knowledge and understanding of what this means for them at school, at home and in the community. Our school-wide understanding is that "Systems" are an essential part of growth and we are an essential part of sustaining the systems in our world. The transfer goal from this learning is that all students will be able to independently use their learning to sustain systems that help growth in our world. The focus curriculum Learning Areas are Science, Technology, Health and Religious Education.
For Level 1 (Year 1/2) our students will understand that systems are all around us and explain how our world works
For Level 2 (Year 3/4) our students will understand that systems are an essential part of our world and the way they function affects the way our world works.
For Level 3/4 (Year 5/6/7/8) our students will understand that systems impact directly and indirectly in the way our world works and that the sustainability of systems impacts our world.
We hope that you can share in the children's learning by exploring and discussing systems that you identify in the home and in the community!
Attendance Dues
Term 2 Attendance Dues statements will be sent electronically to families Monday 6th May 2019.  There is a new item on the statement this term, for a Curriculum/Activities Contribution.
This contribution of $20.00 per student will help with costs for the extra curriculum activities happening at school e.g. Playhouse Theatre performance, Religious Education Children's Music performance,  "Faith Alive" diaries, IXL Maths Licence and Reading Eggs licence etc.
This year, the Board of Trustees has also approved that there will be a family donation of $50 per family to support supplementary costs of resourcing such as bus transport to our Parishes for School Masses etc.
Please note that there are 3 options for payment.
Full amount paid by Internet Banking to ASB school account – details on the invoice
Automatic Payment to be set up via internet banking to ASB school account
Payment can be made at the school office – cash or Eftpos
Please see Jennifer Quarterman (Office Administrator) or Peta Lindstrom (Principal) in the strictest confidence if you have any concerns or questions regarding the payment of Attendance Dues.
The Auckland Common Fund Ltd Hardship Scheme is available to help with the payment of attendance dues where families face financial hardship. It is a means of helping parents and caregivers who have a real and just need. Please contact Peta Lindstrom (Principal) if you require further information  in regards to the scheme.
2018 Receipts for Special Character Contributions and Family Donations are available from the office.  These will be printed as requested by families.
Board of Trustees Elections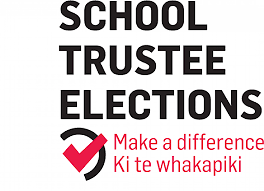 This year all schools in New Zealand are scheduled to have Board of Trustees elections, which are being planned for 7th June.
A letter and nomination forms were posted to all families this week. You are invited to put your name forward as a candidate in the forthcoming Board of Trustees elections or to nominate someone else as a candidate. The letter provides election information and outlines the nomination process. Nominations close at 12noon on Friday 24th May.
Being on the Board of Trustees is a wonderful way to become involved in the life of your children's school and their education. It is a commitment and a very rewarding one, where members of the Board have the opportunity to live out the school's vision – "Learn, Love and Serve, in the name of the Father, and the Son and the Holy Spirit."
Please give this special ministry your consideration- it may just be something you would like to become involved in! And please do make contact with a current Board of Trustees member if you would like to discus this role further.
DRS Report
Mothers' Day Liturgy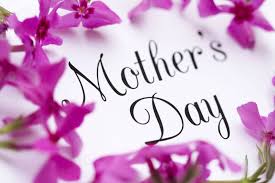 Next week, on Friday 10 May, we are inviting all our mothers and mother figures to come along and celebrate a Mothers' Day Liturgy with us in Taamaua (school hall) at 2:15pm.  MacKillop Whānau will be leading this very special celebration. We look forward to seeing you there.
Beginning of Term Mass
We invite you to join us at our whole school Mass to celebrate the beginning of another term on Wednesday 15 May at 9am in Taamaua (school hall).  Father Peter Murphy of St Mary's Parish, Papakura will be our celebrant and Aubert Whānau will be leading us in this special Mass. Please join with us as we pray for God's blessings for the term ahead.
PTFA Meeting

Our PTFA are a fantastic group of parents and friends of the school, who are keen to work alongside the Board of Trustees and staff to provide various school events that helps to build community unity as well as the organisation of fundraising activities to support the needs of the school. The next PTFA meeting will be held Thursday 16th May 7:00pm in the school staffroom and we encourage our parents to attend.
UPDATE ON SCHOOL FUN RUN NEWS
All students should have now registered for their prizes online. The prizes will arrive at school within the next 10 days. The PTFA  will let parents know the exact day and they will also organise distribution of prizes at school to individual families/students. THANKS once again to the PTFA for an awesome fundraising event!
NZEI Paid Union Meetings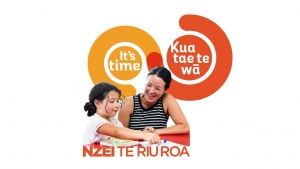 Next week, primary teachers and principals around the country who are NZEI Te Riu Roa members are heading to meetings to vote on whether to accept or reject the latest collective agreement offers from the government.
Our staff will be attending 2 hour meetings either on Wednesday 8th or Thursday 9th May. There will be no disruption to the teaching and learning timetable with school remaining open and staffed during this period.
These meetings are a crucial part of the 'Kua Tae Te Wā – It's Time' campaign. They're an opportunity for teachers and principals to come together to discuss the offer and decide next steps. We want to ensure teaching is an attractive profession for people to join and stay in.
We really appreciate your continued support!
Learning Community News
Learning Community Maunga
In Learning Community Maunga, we integrated Visual Art into our Tūrangawaewae Concept learning by creating art called "A Strip of Aotearoa". We researched native animals, plants and symbols of our own cultures and of Aotearoa. We then learnt colour blending, overlapping and line techniques. The results are amazing! Feel free to come up to Learning Community Maunga and see for yourself. Or, here is a link to a Photo Album with all our art – please have a look and leave a comment.
We completed some setting descriptions last term, here are a selection:
My Bedroom
It's 6:00 am in the morning and the sunlight rays pierced through the flower themed curtain and hit the plain white wall. I look at the wall and and see the jewellery glisten and glow brightly. My chestnut brown drawer is laden with books filled with adventure, ancient secrets and comedy. I smell the fresh breeze that flows through my window as it rattles calmly. I feel calm and relaxed in my room. I start to get sleepy and slowly drift off to sleep. By Trisha
Maraetai Beach
I see the waves smashing vigorously on my brother and dad. Sand was flying in my face as I sat on a log. My mum was collecting sea shells and weirdly shaped sticks and making necklaces with them. People were playing with a beach ball and my dad and Lucas were jumping in the water to wipe all the sand off themselves. I could smell the salty air that was going in my eyes, I tried to avoid it but it kept on coming. Finally, it stopped and now I see my grandad sleeping in my Mum's car. I feel crabs nibbling on my toes and I wiggle my feet to get them to go away. By Chase
Mountain Track
The wind rustled through the ocean waves, fiercely bashing against the solid rocks, causing rock slides. Long pathways curved on the rocks like a long snake trying to get to the ocean. Rocks stacked on top of each other like a staircase that never ends. Birds soar around in the blue sky seeking fish down in the deep blue ocean, but they never seem to find any because the waves cover them up, like parents tucking in their children to bed. By Rosaline
Learning Communities Whenua and Awa
MOTAT Trip Tuesday 14th May 2019
Our next connected curriculum concept learning after Tūrangawaewae is "Systems", which we will be commencing our learning about after Week 2. As part of our learning around "Systems", Whenua and Awa Learning Communities will be going on a motivational learning trip to MOTAT. We have sent home with the children, a letter of consent with further information, please check your child's book bag!

Curriculum News
Keeping Ourselves Safe Progamme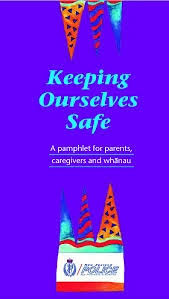 Over the next few weeks, we will be teaching the personal safety programme Keeping Ourselves Safe (KOS). Keeping Ourselves Safe has been designed to give students the skills to cope in situations involving abuse. It has three overall aims:
– to develop and strengthen children's skills to keep themselves safe with other people;
– to support and encourage abused children to get help from caring adults;
– to make teachers and parents/caregivers more aware of the need to keep children safe from abuse by adults or other children.
Keeping Ourselves Safe will be taught by your child's teacher, with support from the local Police School Community Officer, Constable Michelle Hunt, as required.
To be successful, Keeping Ourselves Safe needs your help and support. Your child may have homework activities to work on with you. It is important that you participate as much as possible and talk to your child about what they have been learning. This will help reinforce the messages the school is giving, and help your child to use his or her new skills with confidence.
Constable Hunt will be facilitating a parent and caregiver meeting next week: (a return slip of attendance/non-attendance is attached below)
Date: Monday 6th May
Time: 2:15pm
Venue: Taamaua/School Hall
Leadership Programme
Our eight Whānau Leaders will be heading off to the National Young Leaders Day to learn more about being a leader at school, at home and in their personal lives. With awesome presenters, music and dancing, the day is a fun way to learn about being strong in ourselves and how to lead with courage. Good luck Whānau Leaders.
Sports News
School Cross Country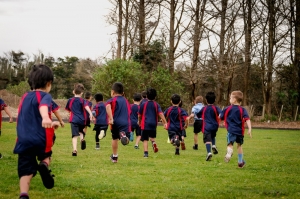 We will be having our School Cross Country event at the end of Term 2 this year. We are looking to hold the event in Week 8 on Friday the 21st of June, with the save date being the next Friday (28th). Students will be beginning to run at school to prepare our bodies for the long distance run. A great idea would be to start going for a jog once or twice a week at home as well – maybe the whole family could get involved! Cross Country is all about having a go and building our fitness – we are learning about "Systems" for our concept learning programme and our body is an amazing system that needs to be kept in good shape … fitness is a great way to do this. Our school Gospel value of resilience/ngāwari will help us through the tough times, making sure that we keep going even when we want to give up.
Year 5-8 Winter Sports Days
The Year 5&6 Zone Winter Sports Day is in Week 6 on June 5th.
The Year 7&8 Zone Winter Sports Day is in Week 7 on June 11th.
At this stage, we are gathering the students who are interested in participating and forming teams. More details will be coming out closer to the time. The events will be winter sports like Rippa Rugby and  Football. If you are able to help organise a team on the day, please let Quenten Brown know as soon as possible. We encourage any students who wish to participate to sign up – not just the 'sporty kids,' there are fun grades as well as competitive grades!
Reminders
School Bell Times
8:50am      School commences
8:50am      Morning Block
10:30am    First Break
11:00am    Middle Block
1:00pm      Second Break
1:40pm      Afternoon Block
2:50pm     School concludes
2019 School Dates
Term One – Thursday 31st January to Friday 12th April
Term Two – Monday 29th April to Friday 5th July
Term Three – Monday 22nd July to Friday 27th September
Term Four – Monday 14th October to Monday 16th December
School Arrival Time
The school gates are generally unlocked from 7:30am but there is no staff supervision in the mornings until class commences at 8:50am. Our teachers/kaitiaki are in their Learning Communities from 8:15am for preparation time and to meet with students and families from 8:30am.
Please make sure your children arrive at school from 8:15am. They are able to hang their bags up and play until 8:30am when they are then able to come in to their learning communities to organise for the day ahead and to prepare prayers.
If your require care for your children before this time, Skids (our on site Before/After School Care providers) are operating from 7:00am in Taamaua/Hall.
Please help us to ensure your children are always kept safe and have a good start to their day at school.
Vistab
If children are late to school or need to leave/return during the day for an appointment, please come through to the Reception Area to sign in/out using the Vistab electronic system before entering the Learning Communities. The screen is easy to use and is set up on the front desk. This is a Health and Safety measure that allows us to know where children are at all times.
Traffic
As our school roll is increasing, more traffic is noticeable in the car-parking area. All designated parking spaces are now available so please only park in these designated, marked carparks. The Bus Bay may be used for pick up and drop off but do take care with pedestrians and moving vehicles in close proximity. Thank you for NOT parking on the grassed areas. You may like to leave "pick up" for your child until after 3:00pm once the first wave of traffic congestion has passed!
Uniform
All students should now be in the correct school winter uniform.
Girls Uniform: tartan skort, blue long sleeved monogrammed shirt, navy knee school socks, black school shoe
Boys Uniform: navy shorts, blue long sleeved monogrammed shirt, navy knee school socks, black school shoe
A short sleeved monogrammed shirt may also be worn as long as no other long sleeved item is worn underneath.
The navy woollen monogrammed school jumper or optional school monogrammed waterproof jacket may also be worn during the winter months. The waterproof jackets are outside clothing only.
Students are to wear black school shoes only. These may be purchased from other stockists e.g. The Warehouse, Hannahs, Number 1 Shoes.
Please clearly label all clothing items with your child's name so all misplaced uniforms can be returned to the correct owners.
Thank you for continuing to support our school uniform guidelines by  ensuring your child/ren wear the correct school uniform with pride and care. This is a fantastic way to demonstrate our school Gospel  value of respect/manaakitia.
NZ Uniforms are the stockists of  our school uniform and are located at Unit 5 20 Lambie Drive, Manukau. NZ Uniform's phone number and email address  ph: 09 950 6747 and email: manukau@nzuniforms.com.
Foods
Great to see the healthy food options that children have for their morning tea and lunches! Please note lollies/sweets, chewing gum, bubble gum and chocolate are not permitted as food items at school. Water is the only drink permitted at school.
Litter and Recycling
We are strongly encouraging the children to bring home their litter from morning tea and lunches. This supports the school with recycling and also informs you of foods eaten or untouched! As our first step in contributing to the caring of God's creation, we have no rubbish bins placed outside so individual's food and drink rubbish needs to come home.
With God's Blessings
Peta Lindstrom
Principal
Donation of Second Hand Uniform Items
We have received a second hand boy's uniform that is available for sale through the school office. It is size 8 and in good condition – please contact the school office if you would like to purchase, as in this instance, school will sell on behalf of the buyer.
The PTFA are setting up to sell second hand uniforms.  Do you have any second hand uniform items that you would like to donate?  Donations of uniforms will be gratefully received by the school office staff.  Generally all proceeds will be go towards the school activities fund.
Tuition
Music Tuition Lessons at School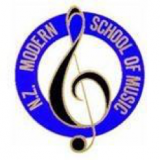 New Zealand Modern School of Music Tutor Jenni Smith is offering music tuition for students on site at school. This is at a cost to the parents.
Guitar or ukulele lessons – Tuesdays with Jenni Smith
This term there is an available spot for one student to be in a buddy group for guitar lessons. Lessons are on Tuesdays at Holy Trinity Catholic Primary School and are $12 for each 20 minute lesson. Please contact me if you are interested: Jenni Smith jenni_smith6@outlook.com
DRUMMING AND LEARNING DISABILITIES
Learning to play drums is much more than just learning a musical instrument. It teaches students co-ordination, concentration, confidence and self discipline. They learn how to set realistic goals for themselves and focus their attention and energy . Students will
also learn to read music .
Drumming is also an effective tool for people with learning issues such as Dyslexia, ADHD, etc, as it teaches them how to focus on the task at hand . Playing drums is a wonderful way for them to release energy in a positive manner as well as increasing joint flexibility.
For more information on new lessons times made available contact
Drum Tutor Neil Williamson
0272922616
neildrummer@xtra.co.nz
Kumon Papakura Education  Centre
Instructor: Nital Shah        TEL: 021 051 3616          Email: kumonpapakura@gmail.com
Upcoming School Events
School Assembly and Prayer – led by Learning Community Maunga
Monday 6th May 8:50am in Taamaua/Hall
Keeping Ourselves Safe Programme – Parent Meeting with Police Personnel
Monday 6th May 2:15pm in Taamaua/Hall
National Young Leaders Day – Student Whānau Leaders to attend
Wednesday 8th May 9:30am @ Vodafone Events Centre
NZEI Paid Union Meetings – school remains open
Wednesday 8th May
New Families Meeting
Friday 10th May 8:50am in Taamaua/Hall
Mothers' Day Liturgy
Friday 10th May 2:15pm in Taamaua/Hall
School Assembly and Prayer – led by Learning Community Whenua
Monday 13th May 8:50am in Taamaua/Hall
Bullying Free NZ Week
Monday 13th May – Friday 17th May
MOTAT TRIP for Learning Communities Whenua and Awa
Tuesday 14th May
Beginning of the Term School Mass with Fr Peter Murphy, St Mary's Parish Priest
Wednesday 15th May 9:00am in Taamaua/Hall
Board of Trustees Monthly Meeting
Wednesday 15th May 7:00pm in the staffroom
PTFA Monthly Meeting
Thursday 16th May 7:00pm in the staffroom
Family Learning Workshop 
Monday 20th May 6:00pm – 8:00pm in Taamaua/Hall
Upcoming Community Events
Beginning Experience Grief Resolution Weekend
14 – 16  JUNE  2019
ALONE AGAIN?  Widowed, Separated or Divorced?   The Beginning Experience is a non-profit organization with the motto a "Weekend Away for a Lifetime of Change".  The retreat will help you work through your painful loss.  The participants find new hope, increased emotional health and renewed energy.  Date Friday evening 14 to 16 June Sunday afternoon. Cost $325 or early bird price of $295 if paid by 3 May.  Includes accommodation, meals and materials.  Contact Carol evenings 0210169-0222 or Bev (09)298-9943.  Visit www.beginningexperience.org.nz
Auckland Live Shows
The stage adaption of Emily Writes' best-selling book Rants in the Dark is coming to Bruce Mason Centre in May, exploring her parenting experience, offering comfort and connection to other exhausted parents all over the world.
Lego Show
The Auckland Lego User Group together with Glenbrook Vintage Railway have a Lego-show in the Town Hall, Waiuku on 18.&19.05.2019 open 10am to 4pm daily.
What Now Show
Families are invited to register online to be part of the live screening of What Now on Sunday 5th May in Brookby, Auckland.
This is a FREE family fun event in your community! Families can register online to be part of the audience       www.whatnow.tv/bonus/audience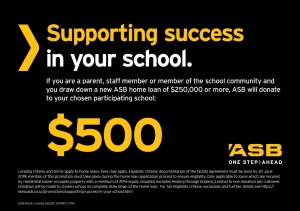 HOME STAY FAMILIES WANTED for Alfriston College International Students
Alfriston College hosts students from around the world. We are looking for, caring host families who are keen to host one or two students for two weeks or longer and provide a warm, friendly and authentic kiwi experience. $265.00 per student per week will be paid. More information can be found at: www.alfristoncollege.school.nz/international-students/homestay-information/
If you are interested please contact: Helene Henare 269 0080 ext 815 /027 454 3502 Email h.henare@alfristoncollege.school.nz

Print or Save this Post