Greetings, Kia ora, Kia orana, Talofa, Mālō e lelei,  Namaste, Ni Hao, Bula, Hola, Kumusta
Dear Families
Once again we come to the end of a busy school term and wonder where it has all gone! Thank you to our Board of Trustees, PTFA, Priests, school whānau, staff and children who have helped us and one another to settle into the new year so well. We have reached the end of this term with much to celebrate from our learning ka ako, loving ka aroha and serving ka manaaki.
As a new community, we appreciate the way everyone strives to support our growing school – THANK YOU!
We are especially thrilled with the wonderful turnout last Friday evening to support the PTFA School Fun Run. This was a significant fundraising event with all proceeds going towards the building of an adventure playground for our children. Congratulations to the hardworking PTFA on a well run event and to the many helping hands that made the evening a success – it was great to have the Fire Service here too – providing a welcoming spray/splash of water to cool the runners down! Thank you for entering into the spirit of this community event – together we have raised just over $10,000! A fantastic effort – WELL DONE!
Holy Week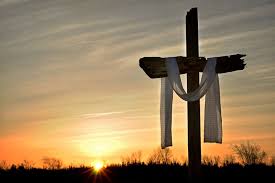 During these next few weeks, we have the opportunity to pause, reflect and reconnect with our God through the various Holy Week and Easter liturgies, Masses and services happening in our parish communities. We hope you are able to take time to celebrate this very special time in the Church year with your families as we welcome the gift of love and hope that is our Christian faith.
Good Friday – we pray for all those "nailed" into hopeless situations, that through our concern and efforts, hope will dawn for all again. Amen.
Easter Saturday/Sunday – we pray that we joyfully proclaim the good news of the resurrection through our own lives. Amen.
DRS Report
End of Term Mass
This Thursday, we had our end of term Mass led by Father Rob Devlin from St Anne's Parish Manurewa with Fr James Mulligan from St Mary's Parish, Papakura. It was great to see some of our whānau joining us for this celebration. We also witnessed the commissioning of our student Whānau Leaders. We congratulate these students and wish them the best for 2019 as they grow in their learning and faith through their role as leaders of their Whānau Groups.
Aubert Whānau – Tianna Tewake & Pierre Quizora
Patrick Dunn Whānau – Rosaline Petelo & Avian Chand
MacKillop Whānau – Trisha Senituli & Stephen Sajan
Pompallier Whānau – Paea Nau & Stephen Thomas
Stations of the Cross
What a beautiful way to end the term and to celebrate Holy Week. Our students shared Jesus' journey to the cross through role play and drama. It was a time for us to reflect on the meaning of Holy Week and for cleansing our hearts in preparation for our Risen Lord on Easter Sunday. Thank you to our families for gathering with us as we prayed together the Stations of the Cross. Have a blessed Easter to all our Families.
Holy Week Masses at St Mary's Parish, Papakura
Thursday 18 April – Holy Thursday: 7:30pm
Friday 19 April – Good Friday: 10:00am & 3:00pm
Saturday 20 April – Holy Saturday: 9:00am
Sunday 21 April – Easter Sunday: 8:30am & 10:30am
Monday 22 April – Easter Monday: 9:00am
Holy Week Masses at St Anne's Parish, Manurewa
Thursday 18 April – Holy Thursday: 7:30pm
Friday 19 April – Good Friday: 3:00pm
Saturday 20 April – Easter Vigil: 7:30pm
Sunday 21 April – Easter Sunday: 8:00am, 10:00am & 7:00pm
Community Consultation Gathering
As part of the development of our school's strategic plan, a focus for this year is to gather community voice around your aspirations for our school and your children's education as well as your thoughts and ideas as we move forward from our establishment phase.
Thank you to families who were able to attend the community consultation gathering  Monday 1st April at 7:00pm in Taamaua and to those parents who completed sticky notes with ideas and comments at the Fun Run last Friday. You are still able to "have a voice" by completing the Community Consultation Survey that went out on Linc-Ed on Tuesday 9th April.
Please do make time to complete the quick survey as every voice is valuable!
Board of Trustees Elections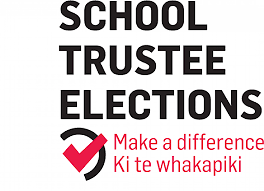 This year all schools in New Zealand are scheduled to have Board of Trustees elections, which are being planned for 7 June. While Holy Trinity Catholic Primary School had Board of Trustee elections in 2017, that was because we were a new school and needed to elect the Foundation Board. This year,  we join the 3 year cycle for the elections of Board members, like all other schools across N.Z.
Being on the Board of Trustees is a wonderful way to become involved in the life of your children's school and their education. It is a commitment and a very rewarding one, where members of the Board have the opportunity to live out the school's vision – "Learn, Love and Serve, in the name of the Father, and the Son and the Holy Spirit."
You will hear more about the elections in the coming months leading up to June. Please give this special ministry your consideration- it may just be something you would like to become involved in!
Reporting to Parents/Whānau
Through our Linc-Ed communication system, we have recently published students' learning pages for R.E. (Religious Education), Concept Learning Tūrangawaewae (Social Science) and a General Comment which is a record of some aspects of the children's learning from Term 1. Please take the time to discuss the learning comments with your child so you can share in and praise their learning successes. You are able to "like" the learning comments by clicking on the relevant icon. Further reporting will occur in Term 2.
Please make sure you are able to access the Linc-Ed parent portal or call into Reception and we will assist you to do this.
Learning Community News
Learning Community Whenua
Our Poem of the Week in Whenua, is a finger play rhyme called, "This is the Tomb." We have been talking about Jesus' journey to the cross as we prepare for our school's Stations of the Cross liturgy. We have discussed with the children about the promise of new life through Jesus Christ our Saviour, which is the message of hope for us at Easter time. The finger rhyme will help to consolidate this knowledge for the children so please encourage them to say the rhyme on Easter Sunday!
Learning Community Awa
In Awa, we have been working on creating our own autobiographical mixed media art around our Tūrangawaewae. We have been adding layers of photos, painting, crayon, writing, drawings and poems to show our experiences, culture, interests and our future aspirations. We have enjoyed creating our stories using mixed media art and we look forward to sharing it with everyone in the beginning of Term 2.
Learning Community Maunga
LC Maunga has been exploring our heritage and ancestors. Our latest Home Learning project was to research a family hero. This has been a great way to learn more about who we are and where we come from. Here is Isaiah's family hero project:
Sala Senio
A long time ago, there was a volcanic eruption on the island of Savai'i. A village named Samalae'ulu was the closest to the volcano. Samalae'ulu was the only village in Samoa that accepted the Catholic Missionaries when they arrived. When the volcano erupted, the church building was damaged. However Sala escaped with his daughter and other villagers. They saved a few possessions of what they could bring from the church. The church artefacts that they saved were a big bell, an enormous cross and a big statue of St Michael the Archangel and a few other statues. They swam across to the island of Upolu using coconuts to float whilst carrying these artefacts. Today, St Michael's Catholic Church stands proud in the middle of Upolu in the village of Leau'vaa. The bell is the main sound that echoes through the village. The cross sits on the main altar and the statue of St Michael is displayed outside  on the highest point of the church which signifies the tremendous and brave deeds that Sala and his fellow villagers took to ensure that the Catholic Church is reestablished across the sea in the middle of Upolu. That is why my great, great, great, great Grandpa is MY HERO!
By: Isaiah 

Curriculum News
School Fun Run
Holy Trinity had their first ever fun run! The school community met up at school and got ready to run and have fun. You must be wondering, what do you do in a fun run? So, you fundraise on a website and in our school we were fundraising for a school adventure playground. The higher the amount you raise yourself, the better the prize you get to select for yourself!
This occasion was held on Friday 5th April 2019. The Fun Run was held at Holy Trinity Catholic Primary School on the school field. This event would not be possible without our teachers, Parent Teacher and Friends Association (PTFA), helpers and the Board of Trustees as they set up the obstacles, brought the food in and organised it all.
At the end, our school managed to raise over $10,000!!!!!!
Rap:
The first obstacle was just so fun
the people shot us with some water guns
then we ran underneath the net
Then we actually started to sweat.
We got through, then we got some hoola hoops
Had to do some dance moves too.
Then we got into a big sack
jumped from there all the way back,
and then we got the fire truck
wetting the ground, some people get stuck
Others ran so fast that they didn't get touched.
Stephen T and Lucas H
Staff Lunch
It all started from a PAK 'n' SAVE Gift Card that a lady named Tina, gave us for our healthy eating programme. We used it to make a lovely lunch for our staff, made by the students of Learning Community Maunga. We did this because the staff work hard for us just to learn new things everyday, so this is a little thanks for them. There were three groups who all made different dishes, one made lasagne, another one made bacon and egg quiche and the last group made tuna and chicken sushi.
The staff loved it, and all of our hard work didn't go to waste. Making the food was so mouth watering, I was starving in the kitchen! We are all thankful for the staff that support us and in everything we do.
Pierre – LC Maunga Years 6/7/8
Winter Uniform
From Term 2, all students are expected to be in the correct school winter uniform.
Girls Uniform: tartan skort, blue long sleeved monogrammed shirt, navy knee school socks, black school shoe
Boys Uniform: navy shorts, blue long sleeved monogrammed shirt, navy knee school socks, black school shoe
A short sleeved monogrammed shirt may also be worn as long as no other long sleeved item is worn underneath.
The navy woollen monogrammed school jumper or optional school monogrammed waterproof jacket may also be worn during the winter months. The waterproof jackets are outside clothing only.
Students are to wear black school shoes only. These may be purchased from other stockists e.g. The Warehouse, Hannahs, Number 1 Shoes.
Please clearly label all clothing items with your child's name so all misplaced uniforms can be returned to the correct owners.
Thank you for continuing to support our school uniform guidelines by  ensuring your child/ren wear the correct school uniform with pride and care. This is a fantastic way to demonstrate our school Gospel  value of respect/manaakitia.
NZ Uniforms are the stockists of  our school uniform and are located at Unit 5 20 Lambie Drive, Manukau. NZ Uniform's phone number and email address  ph: 09 950 6747 and email: manukau@nzuniforms.com.
Donation of Second Hand Uniforms Items
Do you have any second hand uniform you would like to donate?
The PTFA are setting up to sell second hand uniform.   Do you have any second hand uniform items that you would like to donate?  Donations of uniform will be gratefully received by the school office staff.  All proceeds will be go towards school activities fund.
An End of Term Prayer!
We thank you Lord, for this term. For the challenges, the successes, and the mistakes from which we have learnt. Be with us as we spend our time with family and friends.
Give us strength and courage to do what is right: to be witnesses of our faith. Help us to be a practical Christian these holidays, to appreciate what others do for us, to give time and effort to help others. To be peacemakers in our family. Keep us safe in our activities; give us good rest and good fun.
Bring us back refreshed and ready for a new term. We thank you for our classmates, kaitiaki, parents and a community that cares for us.
Risen Lord, may we always be conscious of you in our lives. Amen
(sourced from Daniel Pepper/Principal St Dominic's)
With God's Blessings
Peta Lindstrom
Principal
Upcoming School Events
Term 1 concludes
Friday 12th April 2:50pm
ANZAC DAY
Thursday 25th April – National Day observed
Term 2 commences
Monday 29th April 8:50am
School Assembly and Prayer – led by R.E. Curriculum Team
Monday 29th April 8:50am in Taamaua/Hall
School Assembly and Prayer – led by Learning Community Maunga
Monday 6th May 8:50am in Taamaua/Hall
Mothers' Day Liturgy
Friday 10th May 2:15pm in Taamaua/Hall
The Catholic Caring Foundation Grants 2019
Caring for families; Caring for communities
The Bishop of Auckland's charitable foundation, The Catholic Caring Foundation, is now accepting applications for grants for 2019. The Foundation, through donations from donors, provides grants to social service providers and organisations who care for and support families and communities throughout the greater Auckland area.
Grant applications close on April 12th, 2019. For an application form and more information, please visit our website: www.caringfoundation.org.nz 
Upcoming Community Events
Stabat Mater – Choral Reflections for Good Friday
The Cathedral of St Patrick and St Joseph continues their Holy Week tradition of offering a concert of choral music that reflects the nature of Good Friday.  The Cathedral of St Patrick & St Joseph's Vocal Ensemble present a selection of beautiful, reflective pieces for Good Friday, including Robert White's haunting setting of the Lamentations and Estonian composer Arvo Pärt's Beatitudes.
Friday 19 April, 7.30 pm FREE ENTRY. Retiring donations welcome.
Validated parking available at the Wilson car parks, Hobson St ($4) & Durham Lane ($2).
https://www.facebook.com/events/421605225321118/ flyer
Marriage Encounter  Non Residential Weekend:
25th & 26th May at St Francis Retreat Centre, Mt Roskill, Auckland.
A special enrichment weekend encouraging married couples to focus on each other, their communication, priorities, lifestyle and relationship.
Phone 0800 ENCOUNTER (0800 362 686) for more information and BOOK NOW!
'What Now' TV Audience
Just a reminder that your families are invited to register online to be part of the live screening of What Now on Sunday 5th May in Brookby, Auckland.
This is a FREE family fun event in your community!
Families can register online to be part of the audience www.whatnow.tv/bonus/audience 
What's in the latest issue of Tots to Teens Magazine
New APRIL ISSUE digital magazine is available here http://issue1904a.totstoteens.co.nz/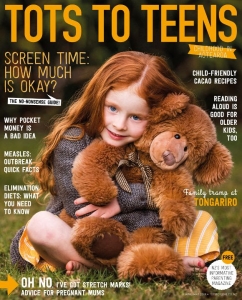 In this issue, we give parents the quick facts about the current measles outbreak. We also share a no-nonsense guide to screen time for kids: How much is okay? Diana Noonan pleads with parents to please keep reading to your kids, even as they get older, as the benefits are beyond convincing. And while we're on that note, singing with your children connects the mind with the heart and the heart with the soul ­­­­­­- so sing (we dare you)! If you love chocolate, then we have some super-healthy cacao recipes for lunchboxes and after-school snacks, and all the deets on why this wonder food is so good for us. We also cover off elimination diets, facing the braces journey, and take you on a truly New Zealand family adventure: Walking the Tongariro Alpine Crossing. We have plenty of prizes to win, holiday ideas to help entertain the children, and a kids' fun page to enjoy.

Print or Save this Post