Greetings, Kia ora, Kia orana, Talofa, Mālō e lelei,  Namaste, Ni Hao, Bula, Hola, Kumusta
Dear Families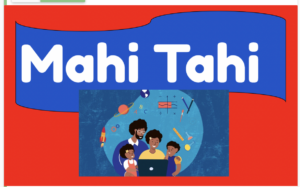 THANK YOU so much for spending time with us at school for the recent Mahi Tahi Student/Parent Teacher Conferences. We were delighted to see and hear the engaging, rich learning conversations between children and their whānau along with the sharing, guidance and explanation of learning by the kaitiaki. We had a large number of our school community attend these very important kanohi to kanohi (face to face) opportunities. For some whānau who were not able to attend last week, kaitiaki will be actively seeking to contact you for a kōrero (chat) so by working together (mahi tahi) our tamariki will succeed.
Maria Speechlay, one of our Manutaki (Deputy Principal) shared this beautiful Lenten prayer with us at our Senior Leaders meeting this week – it may be one that you can pray and reflect on together at home too.
Lent is a time of fasting, but it can also be more. Lent can be a time of feasting — on positive spiritual improvements. This holy season, let us think about our call to: 
Fast from judging others; feast on the Christ dwelling in them
Fast on words that pollute; feast on words that purify
Fast from discontent; feast on gratitude
Fast from worry; feast on trust
Fast from complaining; feast on appreciation.
Fast from stress; feast on self-care
Fast from bitterness; feast on forgiveness
Fast from suspicion; feast on seeing the good
Fast from idle gossip; feast on spreading good news
Fast from being so busy; feast on quiet silence
Fast from problems that overwhelm us; feast on prayerful trust
Fast from talking; feast on listening
Fast from trying to be in control; feast on letting go. 
Loving God, let us fast from anything that leads us away from you and teach us to feast on all that brings us closer to you. (Source: Sr. Agnes Reinert OSB, BCC National Assn of Catholic Chaplains) 
Industrial Action by Teachers & Principals – Strike Action
Members of the Primary Teachers' Collective Agreement ("PTCA") and Primary Principals' Collective Agreement ("PPCA") have independently voted in favour of taking strike action.
This means that on Thursday, 16 March 2023 all members covered by the PTCA or PPCA will be on strike for the whole day. This will affect the normal day-to-day running of our school.
Holy Trinity Catholic Primary School will be closed on Thursday 16th March
Members have voted to strike because the funding for our schools is not sufficient to give teachers and principals the time and resources to teach. More resourcing is needed to ensure that:
all of our tamariki thrive, and
we can retain our quality educators and school leaders in the sector.
The decision to take 'industrial strike action' is not taken lightly. We felt that this was the only way the government would listen and recognise that when they support our children to learn and succeed, we are supporting whānau and communities to thrive also.

To support with child care on this day, sKids will OPEN for the day on Thursday 16th March and will offer bookings from:
7:30 am to 6:00 pm & 8:30 am to 3:00 pm
Bookings for sKids will be open from Monday 13th March. We will provide further information then.
DRS Report
During this Season of Lent, we are called especially to repent through prayer, fasting and almsgiving. We pray that the Holy Spirit continues to help guide us to open our hearts and prepare ourselves for the death and resurrection of our Lord Jesus Christ as we journey towards Easter.
Standing in Solidarity
As part of our school outreach service, standing in solidarity with our sisters and brothers that were badly affected by the recent cyclone and flooding, our children have been writing letters and creating prayer badges for each individual child at St Mary's Catholic Primary School in Gisborne.
Religious Education Books
Next week, your child will be bringing home their Religious Education books to share what they've been learning about at school. Please have some time at home with your child to share their R.E. learning with you and for you to write a whānau comment in their books to celebrate their learning. Each Learning Community will send their books home on a different day of the week so keep an eye out for them and check their book bags.
St Patrick's Mufti Day
"I am the light of the world." John 8:12
This Gospel verse is the focused theme for Lent this year as we are reminded of Jesus as the light in our world, our world that is often plagued by violence, diseases, poverty and disasters. The stories of Jesus' life, especially through our school's Gospel stories are a challenge to us all to follow in Jesus' example. Each year the Lenten Appeal is run by Caritas Aotearoa New Zealand on behalf of the Catholic Bishops. On Friday 17 March, we'll be celebrating St Patrick's Feast Day with a whole school mufti day. Each child is asked to bring a gold coin donation to go towards the good work that Caritas funds across different communities.
Kāhui Ako Student Leadership Day
Going to this leadership day was a really good opportunity for us as Whānau Leaders to learn how to be the best leader we can be. We were really in the mindset and role of being a leader and it was really good to meet other leaders from different Catholic schools and discuss what makes a good leader.
We explored the qualities of a good leader, ways we can show these qualities and how we can teach others how to show those qualities too. We learnt that we can't be leaders without our team because we are part of the team too.
We also learnt about service and how that comes into play as leaders. For example: how we can serve others, how we can teach others how to serve and how service helps us to be good leaders.
It was really good to talk about what we still needed to work on as leaders ourselves. It really showed us that even though we are leaders there is always room for improvement and goals to work towards. Overall, it was a great day at Holy Cross School, Papatoetoe and we thoroughly enjoyed the experience.
By Lani-Bella Winter & Simone Paterson, Year 8
Baptism at St Mary's Parish, Papakura
The Sacrament of Baptism will be celebrated every THIRD SUNDAY of the month after the 10:30am Mass. Please note that there will be a monthly group baptismal preparation course in the Ryder Room next to the Church on the last Thursday of every month at 7:00pm. Please contact the Parish Office at (09) 299 6056.
Sacramental Programme at St Anne's Parish, Manurewa
The Sacramental Programme at St Anne's Parish in Manurewa is now open. This is to prepare our children for their First Reconciliation, First Holy Communion, Confirmation and if necessary, Baptism. All registrations are online just by typing this link into your browser: shorturl.at/sxVW2
Saturday 25 and Sunday 26 March we will be at the 5:30pm, 8:00am, 10:00am and 5:30pm Masses to help you register if you don't have any internet access at home. Email stannesacrament@gmail.com for more information.
Staffing Update
We warmly welcome Mrs Euginea Fernandes and Mrs Thea Guadalupe to our Holy Trinity Catholic Primary School community …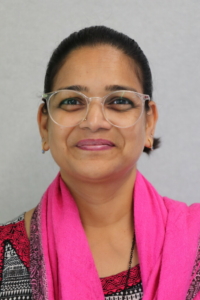 Mrs Euginea Fernandes – Euginea was appointed to a teaching role here at Holy Trinity in Term 4 last year and has recently joined with us after being away visiting family overseas. Euginea has been teaching in Waikato schools and has a teaching background in special education, being very experienced in working with students who have additional learning, social and behavioural needs. This will bring a great strength to our school, helping us to deepen our teaching and learning strategies and approaches with our tamariki. Euginea is working in Learning Community Moana and is an amazing addition to the fabulous teaching team there.
Mrs Thea Guadalupe joins us this week as a Learning Assistant in Learning Community Whenua. Thea has worked in Early Childhood for many years and has extensive knowledge and expertise in working with younger students. Thea is proving to be a great support to Mrs Champion and Mrs Griffiths in supporting and guiding our new little five year olds as they settle into school life. "Welcome Thea and thank you for the wonderful start you have made to being a member of the Holy Trinity team!" We will add Thea's photo to our next newsletter!
Farewell to …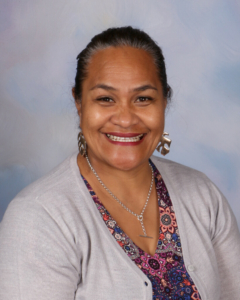 Mrs Luci Penaia! Luci has worked with us for the past two and a half years in a Learning Assistant's role. Luci's exuberance and joy of life, work and play was wide spread across our school, with staff, children and whānau experiencing Luci's enthusiasm, laughter and constant smile. We are sad to farewell Luci from our team and are grateful for the many contributions made to supporting learners and kaitiaki in their respective learning communities. We bless Luci with God's love and our prayerful thanks as she heads into securing a full time position in the work force.
School Attendance Dues Financial Assistance
Financial assistance is available to assist families who may need financial support with the payment of Attendance Dues for preference students attending both primary and secondary Catholic schools in Auckland Diocese.
Families facing financial difficulties can contact their school office, their Parish Priest, or Auckland Common Fund Ltd at the Catholic Diocese of Auckland on 09-360-3069 for further information.
Application forms for this assistance are available from school and parish offices, or can be downloaded from the Catholic Diocese of Auckland Website: https://www.aucklandcatholic.org.nz/catholic-schools-2/

PTFA News
Twilight Market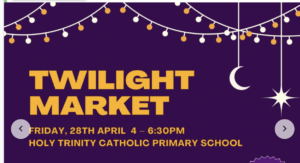 The BIG PTFA Fundraiser for this year will be the Twilight Market event on Friday 28th April – our first week of Term 2. The Market will run from 3:30pm – 6:00pm at school. THANK YOU to the families who have already offered to run stalls for the market. Each of the Learning Communities will also be contributing to the market by running stalls with baking, drinks, second hand toys and much much more to sell. The students will also be running activities for all to have a go at!
We do need more helpers though – especially for our Cultural Food Stalls. Please email the PTFA on this link ptfa@holytrinity.school.nz or call into the school office to let us know if you can help!
The PTFA welcome Astrid Birgel to the position of PTFA treasurer! THANK YOU Astrid for taking on this role – you are a very welcome member to the PTFA team.
The PTFA is sourcing Whānau t-shirts that will be sold to families at the Twilight Market. The t-shirts will be red, gold, purple and green to denote the school Whānau groups of Pompallier, Aubert, MacKillop and Patrick Dunn – our Whānau patrons. The name of each of the patrons will be printed on the t-shirts! We hope these will be a great addition to our school-wide event days like … Cross Country, Athletics, Community days …
A HUGE THANK YOU to Teresa Friis who has kindly offered to take on the running of the Second Hand Uniform Shop. Teresa will provide us with dates/times that the second hand uniform shop will be open. Although we don't have a lot of stock at the moment, we are very appreciative of the families that donate and share uniform clothing items for other families to enjoy. Ka mau te wehi – that's amazing!
Learning Community News
Learning Community Whenua
In Whenua, the children have been doing a great job in learning and sharing their understanding of our school's Charism through the Arts. They have enhanced their learning through painting, scrunched paper collage, pastel and dye artwork and have been role playing the Gospel value parables of the Prodigal Son and the Good Samaritan. Their self confidence has been amazing as they collaborate, plan and conduct their performance in front of the whole learning community. It is evident that they have a clear understanding of the parables and are able to connect to each of our school's Gospel values. Ka pai Whenua!
Learning Community Awa
In Awa, during maths, the children have been identifying and naming fractions and integrating this knowledge by showcasing their learning through Visual Art. As part of the Religious Education learning they have been writing letters and making badges for the St Mary's learners in Gisborne. This has enriched our Whānaungatanga learning and extended their ability to identify with the audience through the shared learning experiences. During Social Science learning, children have been doing a fantastic job at accepting and respecting each others' cultural differences which links wonderfully to our Gospel values of 'Manaakitia-Respect' and 'Kotahitanga-Unity'.
Learning Community Moana
In Moana, we have been learning about our hauora/wellbeing and how to look after all aspects of our hauora. Learners have been engaging in different collaborative games to help them learn how to work together as a team. They have been looking after their tinana – physical health, by getting their bodies up and moving, they have also been looking after their whānau – social health, by learning to communicate and share their ideas with each other. Moana learners have been extremely resilient when participating in healthy active learning. It has been great to see all learners working together in Unity and being supportive towards each other.
Learning Community Maunga
On Friday, the Year 5 and 6 students in LC Maunga celebrated ''Whānaungatanga Day"; our uniqueness, differences and similarities. During the day, kaitiaki provided plenty of opportunities for students to reflect on their role as valuable community members, focusing on working together through co-operative games and problem solving activities. Allwin Shaji, our SWiS/social worker, was a guest speaker, sharing his role and responsibilities within our school and in the community. Students spent time self-reflecting on the importance of building stronger communities as we work towards a common goal in our common home.
Learning Community Ngahere
LC Ngahere has been blessed to attend a Retreat Day with Fr Kevin Murphy on Friday 3rd March . Our focus was on belonging and being part of our community. Our day was spent celebrating our uniqueness, gifts and talents with different activities. We had Reconciliation where we 'let go' of all that prevents us from working together and getting closer to God. Our day ended with Mass. Students all had an amazing day.
Students are also taking part in a national census. This census will provide real data for data-handling activities across the National Curriculum. The census will also provide comparisons between other countries while also reflecting the interests of New Zealand children.
Eye on Nature!

On Wednesday 15th March, thirty LC Maunga students will be visiting the Auckland Botanic Gardens in Manurewa as part of the Eye on Nature School Days Programme organised by the Beautification Trust.  Lessons will be based around different aspects of the theme 'Waste'. Students will analyse this topic through focus questions: What is waste and why is it a problem? How can we help to reduce waste? What does less waste mean for nature?
This ties in nicely with our concept of "Whānaungatanga" where we, as guardians of the land, work co-operatively to look after our environment, connecting and empowering communities in our common home.
Caught Being Good!
Kia ora families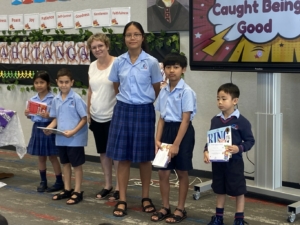 As part of "strengthening our communities" learning, we have started a "Caught Being Good" routine here at school. Learners and kaitiaki are keeping a look out for children who are truly living out the Gospel values so they can be "caught being good".  So far we have had tamariki across all learning communities being "caught" for such things as looking after our school environment, helping out other students, always showing integrity, and for setting a good example for everyone.
From all the nominations received, one child from each learning community is randomly chosen to receive a certificate and a book at our school assembly in recognition of their efforts to follow in Jesus's footsteps.
We thank Duffy Books in Homes and Scholastic Books for providing the certificates and books for our nominees.
Ngā mihi
Ms Kirstie Gill
Kaitiaki in Learning Community Maunga
Duffy and Book Club Coordinator
Other Schools' Information
For Year 6 students who may be considering enrolling at Sancta Maria College in 2024.
Our Open Day is next Wednesday 15th March and enrolments will remain open until 31 May 2023 – as per the attached flyer Sancta Maria College Open Day Flyer FINAL (002) (2)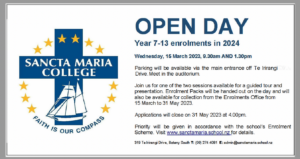 Job Vacancies
Credit Controller & Administration – Pompallier Centre Diocesan Centre
This full time role is to provide credit control and administration support to the Operations Manager for the collection of Attendance Dues for schools in the Auckland Diocese.  Hours are flexible to incorporate some evening and Saturday morning work.
Key Tasks include: Collection of compulsory school Attendance Dues; contact with school parents via outbound phone calls; follow up of unpaid accounts and Debtor ledger management.
To view the full advert and to apply, please visit our website www.aucklandcatholic.org.nz under Diocesan Services and Staff Vacancies.
Can you please include the vacancy below for Catholic Social Services Ponsonby in your next school newsletter.  This may be suitable for a parent in your school community.
Receptionist/Administrator – Catholic Social Services, Ponsonby.
Catholic Social Services is looking for a part-time (3 days) Receptionist/Administrator based in Ponsonby.  As a faith-based professional service Catholic Social Services provides social work, counselling, out-reach and support to individual people and families.
The successful applicant would be required to provide efficient, effective, and professional reception and administrative services to the team at Catholic Social Services.
For further details please go to our website www.aucklandcatholic.org.nz, staff vacancies.
Upcoming School Events
School Liturgy and Assembly – led by Learning Community Maunga
Monday 13th March @ 8:50am in Taamaua/school hall
Religious Education Books Go Home for all Learning Communities
From Monday 13th March
Inter-school Touch Tournament for Year 5-8 students
Tuesday 14th March @ Bruce Pulman Park 
Eye on Nature Beautification Trust – LC Maunga students (x 30)
Wednesday 15th March @ Botanic Gardens, Manurewa
SCHOOL CLOSED – NATIONAL INDUSTRIAL ACTION by Teachers/Principals
Thursday 16th March
Mufti Day for St Patrick's Feast Day
Friday 17th March – gold coin donation for Caritas
School Liturgy and Assembly – led by staff
Monday 20th March @ 8:50am in Taamaua/school hall
Travelwise Teacher/Student Leaders Workshop Day
Tuesday 21st March @ school

Monthly School Board Meeting with Ngāti Tamaoho presentation
Wednesday 22nd March from 6:00pm in the school staffroom
Term 1 Concludes
Thursday 6th April
Takaanini Library Event
Te Paataka Koorero O Takaanini, Library and Community event on Saturday 25th March, 10am to 2pm.
The event is called 'Ahurea – he koha nā te ao' and part of the wider World of Cultures festival.
Takaanini Library has been selected as one of the sites to hold this significant event and it's a jam-packed day full of performances, art, kai and activities from cultures across the world.
There'll be some stalls and bouncy castle set up in our car park along with games for tamariki and rangitahi.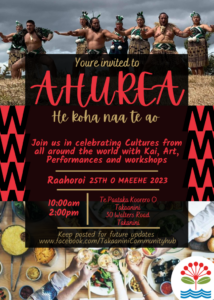 Upcoming Community Events
Waiau Pa Hockey Club Junior Hockey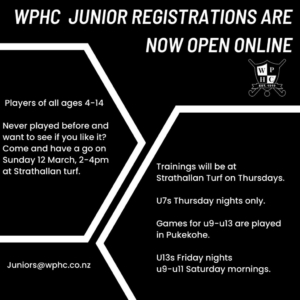 School Holiday Camp at Chosen Valley Christian Camp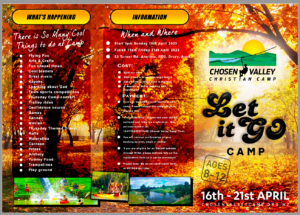 Circability!
Next weekend in association with your local board, Circability will be bringing free circus workshops to a park near you.
| | | | |
| --- | --- | --- | --- |
| 11th | 10am-12pm | Totara Park Playground | Manurewa |
| | 2-4pm | Central Park (Papakura) | Papakura |
| 12th | 10am-12pm | Ray Small Park | Papakura |
| | 2-4pm | Howick Beach | Howick TBC (rescheduled from 11/02) |
Everyone is welcome!! All ages, All abilities, All together.

Print or Save this Post