Greetings, Kia ora, Kia orana, Talofa, Mālō e lelei,  Namaste, Ni Hao, Bula, Hola, Kumusta
Dear Families
Last Sunday, the liturgical season of Advent commenced. Advent is a season observed as a time of expectant waiting and preparation for the celebration of the Nativity of Jesus at Christmas. The term Advent means "coming" in latin. Many families will have an Advent Wreath at home where they light one candle each week in joyful and expectant hope of celebrating Christ's Birth.
We too, can light a candle and in the silence of our hearts, name one thing that we can be more aware of this Advent Season, that will draw us more deeply into Christ's light and love.
As we light our first and second purple candles which symbolise hope and faith, on the Advent Wreath, let us pray … " Jesus you are light even in dark places, shine hope into our hearts we pray"
We have some beautiful symbols and artwork around our school that reflect this wonderful Advent Season … thank you to students in Learning Community Ngahere and Learning Community Moana for your work displayed in our school reception area – it is a powerful reminder to us of this season of Advent.
Thank you to our fantastic community who have been united with us every step of the way in this unusual year as we continue to 'live with Covid-19'.  Along with the children and staff, you too are the heartbeat of Holy Trinity and we salute you for the many ways you have supported us throughout this year of challenges and changes, of problems and solutions, of compassion and kindness, of generosity and positivity – together we have continued to learn, love and serve as Holy Trinity people. We are very proud of you and are looking forward to all we can achieve together in 2023!
Celebrating Kotahitanga-Unity
through Tūmanako-Hope
Kotahitanga/Unity has been our overarching schoolwide curriculum transfer goal for 2022. Our goal has been for our students to independently use their learning to individually and collaboratively take action, and to journey with Jesus to enrich kotahitanga within and beyond our Holy Trinity community. 
We have encouraged and supported our students through their 2022 learning to actively model the power of relationships as expressed in the unity of the Holy Trinity and to celebrate and use their individual gifts and talents to enrich themselves, to enrich others and to enrich our communities. 
These are powerful connected visionary intentions that are brought to life across the year by our kaitiaki, by our learners and by our families – through our school and home learning programmes and partnerships, through the way we celebrate our faith, our learning, and our culture as a catholic school and as christian people.
Nativity Liturgy Tuesday 13th December from 5:00pm here at school!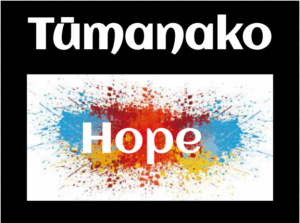 To celebrate our end of year, we are going to tell the story of our Year of Kotahitanga learning through the lens of 'Hope'. We want to use our learning to bring new gifts of Tūmanako /Hope for all, and to share these with our community. From all our learning about Tūmanako, we will end with our greatest story of Tūmanako of all – the birth of Jesus Christ!
On Tuesday evening, we will be portraying the Nativity Story – the Birth of Jesus, through our cultural groups performances. Please come along and be part of this special evening of celebration.
Come along with your own family picnic food and enjoy singing Carols in the spirit and warmth of the Christmas season. The PTFA will also be holding a sausage sizzle for families. 
DRS Report
Sacrament of Reconciliation
Our senior students from Learning Communities Moana, Maunga and Ngahere were so blessed to have had three wonderful priests leading the Sacrament of Reconciliation at school on Tuesday 29 November. We had Father Robert from St Patrick's, Pukekohe, Father Kevin from St Anne's, Manurewa and our very own Father James from St Mary's, Papakura. Our children loved their time of reflection and preparation for their Advent journey. They were reminded of God's love for us all because in his image, 'we are beautifully and wonderfully made.' Father Kevin also reminded us that because we are human, we make mistakes and so we are saints and sinners. However, we need to understand that a sinner is a saint that never stops trying to reach God. What a wonderful reminder for us all as we journey through this Season of Advent.
End of Year School Mass
Next Friday 9 December, we will be celebrating our end of year 'Thanksgiving Mass' at 11:00am in Taamaua/school hall with Father James Mulligan of St Mary's Parish, Papakura. This is a special time for us to gather together as a school faith community to give thanks to our God of Love for his guidance and protection throughout this year. It is also a special time for us to farewell our senior students who are leaving for college and some of our staff who are entering a new chapter of their life's journey. We invite you to come along to our end of year Mass as we count down the days for the end of the year.
Praise Giving 2022
Tena koutou, tena koutou, tena tātou katoa. Nau mai haere mai ki a koutou ki tēnei wā.
This afternoon, we were able to gather with our school community to celebrate our students' achievements from throughout the year. It was a joyous, noisy, wonderful celebration of our learners successes and we were delighted to have students share their gifts and talents with the community too.
Congratulations to all of our recipients who received school certificates today! We are very proud of you all!
The Senior Student Awards were presented to:
Duffy Books In Homes Mainfreight "Positive Attitude" Award – Chaesi Alosio, Learning Community Maunga
St Vincent de Paul College Scholarship Awards – Eva Senituli and Taimana Hutchinson – Learning Community Ngahere
St Mary's College Benefactor's Scholarship Award – Georgina Lautua, Learning Community Ngahere
Excellence in Leadership Award – Lianna Delubio, Learning Community Ngahere
Excellence in Sports Award – Georgina Lautua, Learning Community Ngahere
Excellence in Cultural Activities Award – Eva Senituli, Learning Community Ngahere
Excellence in the Arts Award – Kaizer Wong, Learning Community Ngahere
Excellence in Academic Learning Award – Trey Hennessy, Learning Community Ngahere
Excellence in Catholic Special Character Award – Trey Hennessy, Learning Community Ngahere
End of Year Staff Farewells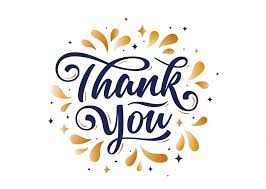 As a staff this year, we have farewelled Laura Ahern, (on maternity leave) and Andrew Malele, our recent Deputy Principal who transferred to a Middle School/College in Term 3.  At the end of this year, we farewell Samantha Connery, Rewa Vowles, Keryn Yip, Kay Hey, Mel Notley and Theodora Ah Wong. Thank you does not seem adequate enough to say to these wonderful staff members, for all that they have contributed to our school community this past year.
Samantha, is an exceptional and outstanding young teacher and it has been a privilege to see her grow and develop into a confident and capable fully registered teacher these past two years. We wish her the very best as she relocates to the sunny north from 2023.
We thank Keryn and  Rewa who have been with us this year, for their dedication to their teaching roles, for the gifts and talents they have readily shared, and we thank them for the collaboration, engagement and relationships they have nurtured with us all. We wish them every blessing as they go on to seek other endeavours. 
We thank Kay and Mel who have worked with us as part-time teachers in 2022. We have very much valued and treasured their work with our students and their strengths as teaching practitioners – we hope to see them back with us next year as day to day relievers!
And we give thanks to Theodora for her very timely and welcoming support of our students in her role as a Learning Assistant. Theodora has been a wonderful addition to the Support Staff team, her gentleness, kindness and  focused support of the tamariki in her Learning Community is truly appreciated. 
WE DO SAY a BIG THANK YOU to YOU ALL!
2023 Learning Communities
We are almost fully staffed for the 2023 school year. Once our staffing is confirmed we will inform our school community of new staff and the 2023 learning community composition. Students will have an opportunity to be in their 2023 Learning Communities on Monday 12th December where they will spend time with their 2023 kaitiaki and learning community student group.
We look forward to welcoming our new kaitiaki in Term 1 of next year.
End of Year School Community Event Dates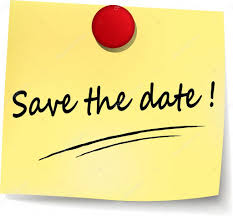 The end of the year is fast approaching! Please note these important schools dates so that you don't miss out on any of the activities and events leading up to the end of term. We will advise immediately if there are any changes.
Friday 2nd December
HERO End of Year Reports published online
Friday 9th December
End of Year Mass/Leavers acknowledgement 11:00am @ school
followed by School Leavers/Families lunch and 'School Helpers' Luncheon from 12:30pm
Tuesday 13th December
Family Picnic and Nativity Liturgy celebrations 5pm @ school
Thursday 15th December
School-wide Tabloids Sports Day @ school
Friday 16th December
Liturgy and Assembly for Other Leavers and Service Awards 12:00pm @ school
Friday 16th December   
School concludes for the year 1:00pm
Digital HERO Online Reporting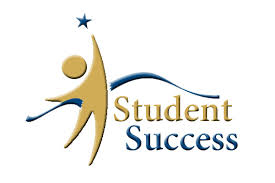 We are looking forward to sharing our term's learning with our families including individual students' achievement levels in reading, writing and maths.  Teachers/Kaitiaki and students have completed assessments and recording evidence of their progress and achievement to share with families through the HERO online parent portal. Reporting information will be published for families to access online from this Friday 2nd December.
Enjoy reading through and sharing the HERO online reporting comments with your child/ren so that together you can celebrate learning successes and the positive personal growth and development that has occurred across the school year.
PTFA News
Highlights from our last PTFA meeting …
The Fun Run Debrief – the kids loved the event and it was a good fundraiser! We made approx. $11,000 which is fantastic! Prizes have been ordered.  PTFA will confirm when prizes are to be delivered to school.
Art Calendar orders have also been placed
Upcoming Events: Nativity Evening Tuesday 13th Dec at school form 5:0pm  – PTFA to put on a sausage sizzle.
Twilight market Date booked 28th April 2023.
Our next PTFA Meeting will be held Tuesday 24th January to start organising for the Twilight Market.
Many thanks to everyone in our school community for their support during all the events of 2022.
Wishing you all a very Merry Christmas and a Blessed New Year.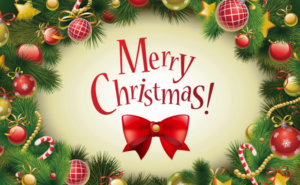 Learning Community News
Learning Community Awa
Awa learners have been learning about how Māori are the tangata whenua of Aotearoa. We learnt that they were great explorers and navigators, using the stars and ocean as navigational guides. We enjoyed listening to the many stories about the different iwi (tribes) that settled around Aotearoa – New Zealand. 
At the moment Awa learners are using their visual arts and drama learning to create their own interpretation of the journey about our history.
Learning Community Moana
In Moana, we have been participating in fun learning activities to help us build our maths knowledge. One of the games we play is Cowboy Duel – learners have to go back to back with a buddy and show a set of numbers on their hands, they either need to add, subtract or multiply the numbers on their hand and their partners depending on their goal. Moana learners have been practicing saying their addition, subtraction as well as multiplication as a basic fact. This has been a great opportunity to get outside and move our bodies while learning maths and staying on track with our maths goals!
Stationery Lists Requirement for 2023
Dear Whānau,
Get back to school stationery ready!
We know getting ready for the first day back at school can be a challenge for parents and kids. That's why we've teamed up with OfficeMax to make your back to school shop super easy. And if you order in December, you'll go in the draw to WIN 1 of 5 $1000 cash prizes — plus, you'll get a FREE A4 Magnetic Whiteboard Family Organiser*.
Your child's class list is already loaded. Just go to myschool.co.nz. Simply add your details, check that you want everything on the list, then click and confirm — and OfficeMax will get your delivery underway.
Order in December and choose to receive your order straight away or in January.
Laybuy* is also available, so you can pay in 6 weekly, interest-free payments and still get your order right away.
We encourage you to order early to ensure your child has all their stationery requirements ready to go in plenty of time for the start of Term 1.
So go ahead and beat the back to school rush, order today and give them the best start possible.
 OfficeMax makes it easy to get back to school ready with these great benefits
Free delivery on orders over $60*
Pay now or in easy instalments — internet banking, credit cards, debit cards or pay in 6 weekly, interest-free payments with Laybuy*
Price match promise — shop with confidence, if you find a lower price OfficeMax will match it*
Beat the back to school rush — avoid queues and busy shopping malls by shopping online from the safety and comfort of your home
* Terms & Conditions apply, see myschool.co.nz for details.
Please don't hesitate to contact the school office if you have any queries about OfficeMax MySchool. We look forward to your child having a successful start to the new school year!
Sports News
CM Games
The 2022 Counties Manukau Games is a multi-sport event that took place over three days commencing Tuesday 29 November to Thursday 1 December. We had one basketball team that entered the tournament and after three days they were placed 4th overall for the Year 7/8 Boys Basketball Tournament. We congratulate our five students who represented our school with pride and great sportsmanship on all three days. We also thank our parent helpers who turned up and cheered our boys from the sidelines! We appreciate you!
Congratulations to: Trey Hennessy, DK St John, Ethan Ellis, Ziane Alcantara and Taimana Hutchinson.
Attendance Dues Reminder
Just a reminder that all 2022 Attendance Dues needed to be paid in full by 1 December 2022.
We are required to send through all Attendance Dues collection to the Catholic Diocese of Auckland as soon as possible.
If, for any reason, you have been unable to pay by this date, please contact Carmel Stewart in the school office immediately or make arrangements to have any outstanding amounts paid straight away.
Thank you.
sKids Holiday Programme
"sKids is open for the Summer School Holidays! Here is our flyer which is now interactive online, Visit: www.sKids.co.nz/holy_trinity to find out more!"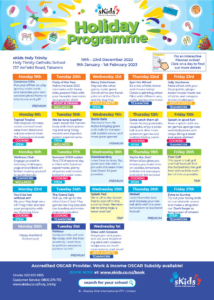 School Term Dates 2023
Term One    10 weeks     Thursday 2nd February – Thursday 6th April
Term Two     10 weeks     Monday 24th April  – Friday 30th June
Term Three   10 weeks     Monday 17th July – Friday 22nd September
Term Four     10 weeks     Monday 9th October – Monday 18th December
Upcoming School Events and Dates!
HERO Digital Reporting online – students' end of year reporting
From Friday 2nd December 
St Ignatius of Loyola Catholic College 2024 Enrolment Interviews
Monday 5th December 8:00am -1:00pm @ Holy Trinity
School End of Year and Leavers Mass
Friday 9th December 11:00am in Taamaua/school hall 
Luncheon for leavers/their families and school helpers
Friday 9th December in Taamaua/school hall after Mass @ 12:30pm
Students Visiting 2023 Learning Communities
Monday 12th December 1:45pm – 2:30pm
Family Picnic and Cultural Groups Nativity Liturgy performances
Tuesday 13th December from 5:00pm at school 
School Board Monthly Meeting
Wednesday 14th December 7:00pm in the school staffroom
School Tabloids Games Day – Run, Jump, Throw
Thursday 15th December at school 
FINAL School Assembly – service and other leavers awards
Friday 16th December 12:00 in Taamaua/school hall 
Term 4 2022 Concludes
Friday 16th December at 1:00pm
Term 1 2023 Commences
Thursday 2nd February 2023 at 8:50am
Upcoming Community Events
What's Happening in Papakura!
Highlighting everything that is happening in Papakura for December …
Santa Parade, Carols in the Park, Chilling in the Park, Late Night trading and the Santa Grotto etc.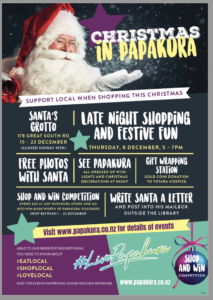 Print or Save this Post