Greetings, Kia ora, Kia orana, Talofa, Mālō e lelei,  Namaste, Ni Hao, Bula, Hola, Kumusta
Dear Families
It has certainly been a busy week with a number of school events on and a special week of celebrating Tongan culture, identity and language along with our focus on Social Justice Week activities.
THANK YOU to all our whānau who shared learning time with our students at school today! It was wonderful to see and hear our children sharing about their Journey Concept connected curriculum learning with their whānau. Later on in the newsletter, there are more items and photos for you to enjoy, reflecting on a wonderful school and home learning partnership day!

Social Justice Week reminds us that we are all called to learn, understand and do social justice works of action. Catholic social teaching applies Gospel values such as love, peace, justice, compassion, reconciliation, service and community to modern social problems. It continually develops through observation, analysis, and action. This week the children have been learning about the Catholic social teaching (CST) principles of human dignity and solidarity. We hope that through this learning our children feel challenged, inspired, and empowered to bring about positive change so that together we can make the world a better place!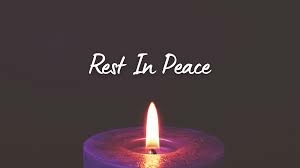 This morning we heard the sad news from England, that Queen Elizabeth II had passed away peacefully. We give thanks to God, for this amazing sovereign who has given many years of incredible service to her country and to the Commonwealth.
It was heart-warming to hear our children sharing this news with each other as they arrived at school this morning, understanding that this is a significant moment in history as we mourn the loss of a loved Queen, our devoted monarch.
We pray …
Eternal rest grant unto her o Lord and let perpetual light shine upon her. May she rest in peace, Amen.
DRS Report
Fathers Day Mass
Last Sunday 5 September, our students celebrated our School Ministry Mass at St Mary's Parish, Papakura with Father James Mulligan. It was a beautiful celebration for all our dads and father figures in our lives. We want to extend a huge thanks to all our HTCPS whānau who attended Mass and celebrated with us, as well as your generous giving hands with our offertory on the day. We continue to pray for God's abundant blessings on you all this year.
Social Justice Week
Each year, we celebrate Social Justice Week which is supported by Caritas Aotearoa New Zealand. This week for Social Justice Week, the focus was:
Whakakāhoretia te kaikiri. Kotahi anō tātou i roto i te Karaiti. "Say no to racism. We are one in Christ!"
The focus highlights the Catholic Social Teaching principles of Human Dignity and Solidarity. With supporting resources provided by Caritas Aotearoa New Zealand, our teachers have been exploring these principles in their learning communities to inspire and empower positive change to make our world, our common home a better place to live.
Can Drive for Christmas
Our annual Can Drive begins on Monday 19 September to Friday 23 September. During this week we encourage our students to earn whānau tokens by bringing in a can of food to go towards our Can Drive 2022. All cans will be collected on Friday 23 September and St Vincent de Paul will distribute these across all families in need of food support, closer to Christmas time. We are one of 38 schools in Auckland that are working together to support our Auckland families this year.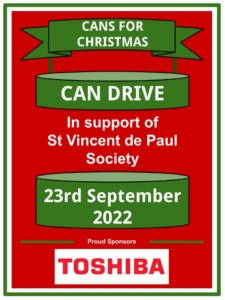 Kāhui Ako (Community of Learning) Student Leadership Day
On Friday 26 August, we were lucky to attend the Kāhui Ako (CoL) Student Leadership Day. We spent the day exploring the topic of LEADERSHIP. Collaborating with others is what it means to be a leader, like knowing what my peers think. We need to lead with actions and set a good example for all who come after us. A good leader makes good choices for their peers, a positive role model, showing good actions and values towards others. Having a leader helps balance a community. A leader sets a good example for others. We worked with other students from different Catholic Schools and we did fun activities that helped us to socialise and boost our confidence. We also made shields that helped us to focus on what makes a good leader. There were a lot of important things that we learned for us now –  and for next year when we step up and take on new roles within our school.
By Ma Larracas and Toiaimalo Taimalie
School Enrolments 2023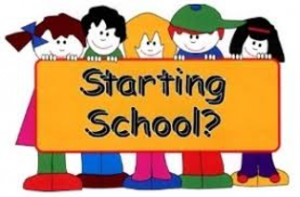 It is really important that we know of all younger brothers and sisters that are commencing schooling with us in 2023. If you have younger children at home due to commence school in 2023 and have not yet informed us, you need to URGENTLY contact the school office as enrolments have closed! Please make a time to meet with Miss Lindstrom so your children can be assured of a placement at Holy Trinity School for when they are ready to start in 2023.
School enrolments for 2023 CLOSED on 31st August 2022
and placements for 2023 will be confirmed by 30th September 2022.
Students Leaving at the End of 2022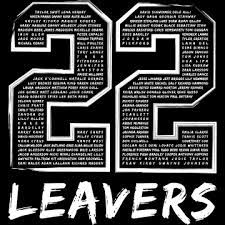 Due to our need to manage our school roll of a maximum number of students (300), it is very important that you inform the school office immediately if you know that your child/children will be leaving Holy Trinity School at the end of this year, 2022. We have a number of children on the preference waiting list for 2023 commencement and we would like to ensure that we can confirm enrolment placements for them before the end of 2022. Thank you for your help in this matter.
St Ignatius of Loyola Catholic College
Family Information Event
Mr Dean Wearmouth, Foundation Principal of St Ignatius of Loyola Catholic College, will be hosting a Family Information Evening here at Holy Trinity Catholic Primary School on Tuesday 20th September at 6:00pm in Taamaua/school hall.
This evening is for students and families who are intending to enrol and attend St Ignatius of Loyola College in 2024. Please register your interest at the school office – office@holytrinity.school,nz. Posters and an accompanying return form have already gone home with children in Years 5/6/7 this year.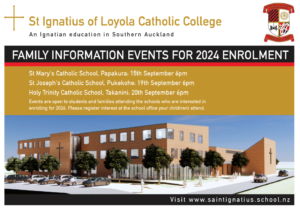 Learning Community News
Learning Community Moana
Students in LC Moana have been learning about how they inspire others to show the Gospel values. They thought about a hands-on projects they could create. Some learners made friendship bracelets that would signal to others that they needed a friend. Others thought that a prayer-pocket with wise verses from the Bible could cheer people up. It was wonderful to see "love in action!"
LC Moana learners have been participating in many different activities and games to learn Physical Education skills. They have played: Clock Dribble, Paper Scissors Rock Battle and Hot Potato. They have had so much fun collaborating with each other to achieve success. These activities have given us the opportunity to show Kotahitanga/Unity by including others, working together positively by encouraging others to try their best and discuss different ways we can solve challenging problems.
Learning Community Maunga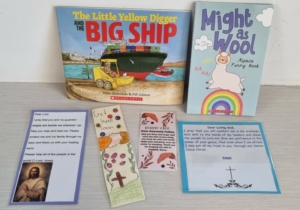 As part of their faith journey, LC Maunga students have created a Christian Care Bag. This is a way to show their understanding of the importance of making positive connections with others, and a way to show love for the different communities we belong to. Each bag contains a book, with a prayer card and bookmark designed and created by the learners. The Care Bags will be given to children at Kidz First Hospital at Middlemore.
Learning Community Ngahere – Museum Exhibition
In Learning Community Ngahere, tamariki worked hard to set up their museum for our beautiful families and many thanks to the families who shared their valuable time with us and allowed us to display and share our learning with them. Thanks for listening and appreciating our learners! Students were confident and proud after presenting their work to the families.
Students have made connections to past and present journeys and have used their scientific thinking to take action to 'enrich kotahitanga in our world'. Now, it is the end of our JOURNEY concept learning but not the end of our learning. After achieving this milestone, we are excited to move on and unpack 'TŪMANAKO/HOPE'. Tamariki will transfer their knowledge to continue the following learning and share their knowledge with their families and friends to strengthen tūmanako and inspire others to enrich kotahitanga for all.
Learning Community Ngahere – Congratulations Becca!
Some of our students recently entered a Young Author's Challenge, supported by Barfoot and Thompson's and part of the Auckland Writers Festival programme. The theme of the writing was based on 'A Great Day Out' with a limited word count for each respective year level.
We congratulate Becca Thorpe, Year 8, who placed in the top 5 for the Intermediate Category with her story: The Holiday of Surprises. Ka mau te wehi, Becca – you are amazing!
Curriculum News
Holy Trinity Kotahitanga Museum
Mālo aupito whānau for the wonderful support that you have shown today by attending our Holy Trinity Kotahitanga Museum. It was great to see many of our children leading and talking about how they have made connections to past and present journeys, and used their scientific thinking to take action to enrich kotahitanga in our world. 
Thank you for  listening with such interest and asking thoughtful questions. You were the best audience ever! 
We are so proud of the children and staff for the amazing exhibition of Journey learning. Everyone has worked so hard on their inquiries. 
Te Wiki o Te Reo Māori
12 ki 18 Mahuru – 12 to 18 September
This upcoming week is Te Wiki o Te Reo Māori and it is commemorating the 50th anniversary of te Petihana Reo Māori.
This year is extra special as 14 September marks the 50th anniversary of the Māori Language Petition (Te Petihana) presentation to Parliament on 14 September 1972, with over 30,000 signatures. This event kickstarted major shifts in the revival of te reo Māori as a living language in Aotearoa New Zealand. Since this moment 50 years ago, Te Petihana has, and continues, to inspire the Maōri language movement.
We will also be participating in te reo Māori activities during the week as well as having a Te Wiki o te Reo Māori celebration learning day on Wednesday, 14 September. Our focus is to really inspire and encourage everyone to learn and speak Te Reo Māori.
Here are some great ideas from www.reomaori.co.nz website to start us off on this journey.
Korero/Speak
Make 'kia ora' your first choice of greeting to everyone you speak to. 

Open your moment with a

kaikōhau

(expression of hope).

Learn and use

#MyMihi

to introduce yourself to anyone new.

Prepare your whānau, friends or workplace to speak te reo Māori for the hour.

Open your news bulletin with te reo Māori.

Host a 'Kōrero Kai' for lunch where you only speak in te reo Māori.

Start lunch off with a

karakia for kai.
Order your coffee

in te reo Māori.

Set a 'reo Māori only' zone within your workplace or home.

Set a time where your whānau or workplace only speak te reo (i.e. 1-2pm).

Call a mate or 2 and have a kōrero in te reo Māori.
Uike Kātoanga'i 'o e lea faka-Tonga – Tonga Language Week
Mālō e lelei, Malo mou me'a mai,
Our Cultural Leaders team and teachers had an amazing time coordinating activities at morning tea and lunch time that encouraged us to learn and speak Tongan words or phrases. 
Thank you to Eva and J'Navieve for opening our Tongan Language Week with a beautiful Tau'olunga to kick start our week of celebration.
Ma'u ha aho lelei!
Tongan Language Week Super Stars!
The Tolutau Whānau, one of our school families, has been very busy this week performing at many Tongan Language Week events across Auckland City. King, Junior and Vilimae are part of a cultural Tongan Academy. The main reason for the Academy is for the learning of the children's first language, learning of traditional dance and the Academy also has the aim of giving our young Tongan children something to do and to keep learning outside of school time. The Academy is the Ennas Performing Arts School & Academy which is otherwise known as EPASA.
This week, being Tongan Language Week, the Academy has a performance everyday, demonstrating some of the tongan dances the children have learnt.
The Academy practices in Papakura and anyone is able to join. Information about EPASA can be found on Facebook, Tik Tok & Instagram..
King, Junior and Viliame love learning about their culture and take great pride being a New Zealand born Tongan!
Duffy Books in Homes – school programme
Malo 'aupito (thank you very much) HTCPS fāmili for your fantastic entries for our Caught Being Good "Dad" competition. Congratulations to Tomasi Alosio, our winner! Tomasi is Jamera and Chaesi's Dad!
We hope you enjoy your prize.
Thank you to Duffy Books in Homes and Scholastic Books for the prize. We hope to hear soon about when our very first Duffy Books Role Model Assembly will be held!
Sports News
St Anne's Shield Sports Day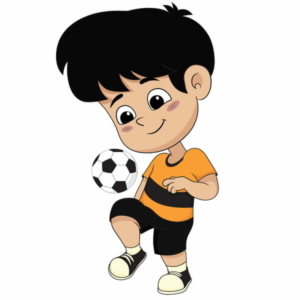 In the last week of this term, our school will be taking three teams to participate in the annual St Anne's Shield held at Bruce Pulman Park, Papakura, for the first time. It's exciting for this event to go ahead as it hasn't happened in the last two years due to Covid 19. We are looking for a capable volunteer who loves the game of football and can come in to help coach our Year 5/6 team at lunchtimes or can negotiate for after school training. If you are able to help out please email me at asilva@holytrinity.school.nz
Holy Trinity School Cross Country
On Wednesday 21 September, we are having our school Cross Country right here at school! All of our students will be participating by running in their respective year level and gender. We encourage all students to come to school in their full PE gear or in their whānau colours and with appropriate running shoes. Students are not to run bare feet! Please save the date and join us. More information will be shared closer to the day.
PTFA News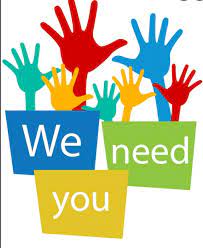 Here are some highlights  form the last PTFA meeting … 
Pizza Friday was a huge hit with the kids. Thanks to everyone for their help and support on the day.
The Wave Rave is booked for Friday 30th September at Massey Park Pools, Papakura – please come along to the next meeting to get involved and to help with the organisation of the evening.
School Fun Run … mark your calendars for Friday 11th November
Treasurer Position We are still in need of a new treasurer, as the wonderful Fiona will be leaving us at the end of 2022. If you are interested in this position, please do let us know – we will be advertising to the wider school community as well.
KEY DATES …
Next PTFA meeting is Tuesday 20th September 2022 7:00pm in the school staffroom – Organisation for the Wave Rave will be our top topic of organisation.
Warmest regards,
Laura Cooper and Michelle Porter
Co-Chairpersons
Holy Trinity Catholic Primary School
Parent, Teacher & Friends Association
Super Star 1!
Congratulations to Chelsea Winston, from Learning Community Ngahere, for a successful Badminton Competition. Chelsea recently participated in the NZ National U13  Badminton tournament representing the Counties Manukau Team where she won a silver medal. Chelsea also won the 2nd place in the Whanganui U13 doubles competition last week! Well Done Chelsea – this shows great excellence/ hiranga and wonderful resilience/ngāwari to achieve at such a high level. We are very proud of you!
Super Stars 2!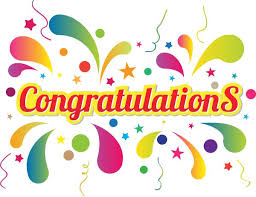 Congratulations to all of the Holy Trinity students who recently sat their piano exams. These children did exceedingly well – showing great hiranga/excellence. WELL DONE to you all – Ka mau te wehi – you are amazing!
Distinction Grade: Chelsea Winston and Liliana Chang
Honours Grade: Jaeyoung Hwang
Merit Grade: Janine Amposta, Lucien Chang, Isaac Rudsits
Special thanks to the students' tutor – Esther-Shahn Pedersen!
Super Stars 3!
Congratulations to our very own school band, "Blue Afternoon" who had a very successful introduction to the world of music through the Rockshop Bandquest Competition held last week.
We are delighted that three of our senior students … Gabriel Benliro (electric guitar), Kaizer Wong (drums) and Jairus Penaia (vocals) achieved at such a high level with their stunning band performance.
Congratulations to you all. On the night, Kaizer was awarded a best drummer certificate along with Jairus receiving a best vocalist certificate. Gabriel also received many accolades from the judges feedback for his guitar playing! Special thanks to the band's tutor, Mr Lloyd Benliro and to the boys' families and teachers for fantastic support on the performance night – they were incredible!
Health and Safety Reminders
Holy Trinity School has been on a temporary water supply since the construction and establishment of the school in 2017. Finally, after many  years of waiting … the Permanent Water Connection project is underway. Thank you for the careful way, you have been making your way through the school carpark driveway and also near the school central entrance and exit. Some personnel and machinery still remain on site so please keep vigilant. Thank you for your patience and understanding as we undertake this long awaited work!
Upcoming School Events and Dates!
Te Wiki o Te Reo Māori  LANGUAGE WEEK
Monday 12th – Friday 16th September 
Street Racket Physical Education Learning – all Learning Communities
Tuesday 13th September 9:00am – 12:pm
Te Wiki o Te Reo Māori  Celebration of Learning DAY
Wednesday 14th September 
School Gathering Liturgy and Assembly – led by Learning Community Awa
Monday 19th September 9:15am in Taamaua/school hall
CAN DRIVE
Monday 19th – Friday 23rd September 
St Ignatius of Loyola Catholic College Community Meeting for Holy Trinity whānau
Tuesday 20th September 6:00pm in Taamaua/school hall
PTFA Monthly Meeting
Tuesday 20th September 7:00pm in the school staffroom
School Cross Country
Wednesday 21st September 11:00am – 1:00pm on the school site
School Mufti Day – Caritas Fundraising
Friday 23rd September 
School Board  Monthly Meeting
Wednesday 28th September 6:00pm in the school staffroom
Term 3 Concludes
Friday 30th September
Term 4 Commences
Monday 17th October
Upcoming Community Events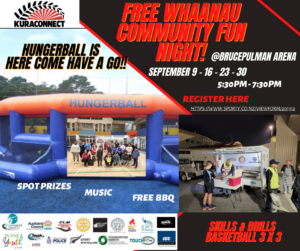 Print or Save this Post