Greetings, Kia ora, Kia orana, Talofa, Mālō e lelei,  Namaste, Ni Hao, Bula, Hola, Kumusta
Dear Families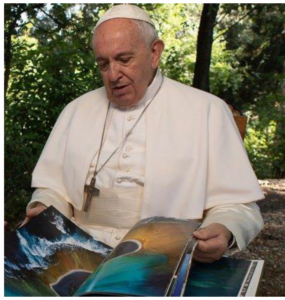 As we approach springtime on the first of September, we are called to listen to the words of Pope Francis. Pope Francis established 1 September as the World Day of Prayer for the Care of Creation, asking the Catholic community around the world to pray for our common home. 
He calls us all to celebrate this opportune moment to "reaffirm our personal vocation to be stewards of creation, to thank God for the wonderful handiwork which he has entrusted to our care, and to implore God's help for the protection of creation, as well as God's pardon for the sins committed against the world in which we live." 
Each week, we see our children here at school, showing care for God's creation through their kaitikitanga – sense of guardianship and stewardship BY taking their own food scraps and rubbish home, re-cycling and reusing, being litter warriors and caring for the school environment, planting and harvesting, nurturing our worm farm, letting our living creatures rest in their habitats and many other actions of care that demonstrate our maanakitanga/respect for God's creation – our common home. Ka mau te wehi – that's amazing Holy Trinity whānau!
School Enrolments 2023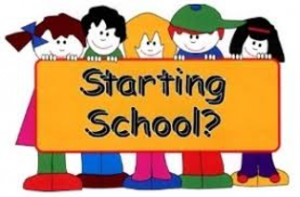 It is really important that we know of all younger brothers and sisters that are commencing schooling with us in 2023. If you have younger children at home due to commence school in 2023, please contact the school office to make a time to meet with Miss Lindstrom so they can be assured of a placement at Holy Trinity School for when they are ready to start in 2023.
School enrolments for 2023 CLOSE by 31st August 2022 and
placements for 2023 will be confirmed by 30th September 2022.
DRS Report
Fathers' Day Mass
We are inviting all our whānau and especially our dads, grandfathers, godfathers and all father figures in our children's lives to come along and celebrate Fathers' Day with us at our school Ministry Mass to held at St Mary's Church in Papakura on Sunday 4 September. Mass commences at 10:30am and we encourage all our students to attend wearing their school uniform. We also ask that our families contribute a grocery item to go towards our offertory for the Mass, just one grocery item a family will be received with great thanks. Together, it will be our school whānau offering for our Sunday Ministry Mass. We look forward to celebrating this special Mass with you and to celebrate all our wonderful fathers and father figures in our Holy Trinity family!
Kāhui Ako Leadership Day
Today, eight of our Year 7 students attended a whole day workshop held at Holy Cross School, Papatoetoe focusing on leadership. This is part of a programme that has been initiated by the Community of Learning (CoL)/Kāhui Ako that is made up of Catholic Schools in the South Auckland area.  Students spent the day unpacking and exploring the values, challenges and opportunities that comes as a part of being a leader. It was a fantastic day for our young people as they make connections to other young learners in our wider Catholic school community.
Celebration Exchange with St Mary's Catholic School
It's wonderful to have had the opportunity to celebrate the Feast of the Assumption Mass combined with St Mary's School. Thank you to all our families who came along to be a part of our Sunday Parish Mass. Following that, our Year 3/4 students participated in a school exchange day with St Mary's School on Monday 15 August. It was an awesome day with some of our Learning Community Moana students hosting St Mary's students and kaitiaki – a fun day of team building, collaborating and learning about the Feast of the Assumption together.
Parish Bulletins
St Anne's Manurewa, Bulletin #31 – Sunday 28 August 2022
Teacher Only Day – Friday 2nd September 2022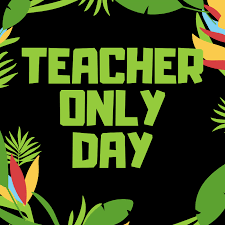 School will be closed for students next week – Friday 2nd September. Teachers and Support Staff will be involved in a workshop day with our South Auckland Catholic Schools Kāhui Ako. Thank you for your co-operation and understanding of this important opportunity for our staff.
Please make alternative arrangements for your child/ren for this day – Friday 2nd September. sKids will be operating on this day – information is below. The booking link is here:
enrolmy.com/skids-sknz2/activity/414-Holy_Trinity_Teacher_Only_Day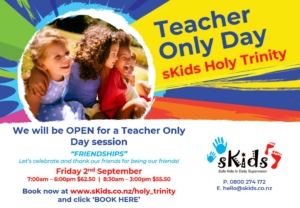 Staffing Update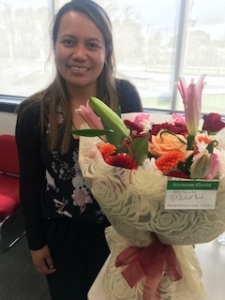 Recently, the Appointments Team interviewed candidates for the advertised Deputy Principal's position AND we are thrilled to announce that our very own Ana Silva was the successful candidate and has been appointed to the role of being one of our two Deputy Principals. Ana 'absolutely shone' at the interview and we are incredibly proud to be able to offer her this leadership role in our school.
We extend a 'hearty congratulations' to Ana on behalf of our school community and know that she is and will be an invaluable person in this very important Senior leadership Team school role. Ana is also our Director of Religious Studies (DRS) so together, we are working through the implications for our school with Ana holding the two positions.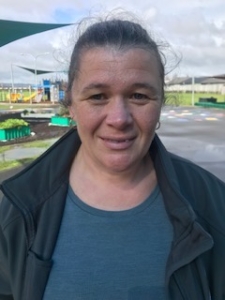 We also welcome Mrs Rachel Farley to our Support Staff Team. Rachel joined us recently in a Learning Assistant's role and has quickly settled into the busyness of school life working with the children and kaitiaki in Learning Community Awa. Rachel has a background of working with people with additional needs so we are grateful for the skills, knowledge and experience that she brings to this position. Welcome Rachel!
PTFA News and Thank You!
It was 'Pizza Heaven' for many of the children (and for the staff) at lunchtime today! THANK YOU to our hardworking PTFA for organising the Pizza Lunch fundraiser – we are all going home with our tummies full of cheese, ham and cheese, hawaiian, pepperoni and vege classic pizza!
We made a profit of $417 on the pizzas today!
The next fundraising family events for our Holy Trinity whānau are:
The Wave Rave is booked for Friday 30th September at Massey Park Pools, Papakura
The School Fun Run … mark your calendars for Friday 11th November
Treasurer Position: we are still in need of a new Treasurer, as the wonderful Fiona will be leaving us at the end of 2022. If you are interested in this position, please do let us know.
KEY DATE: our next meeting is Tuesday 20th September 2022 7:00pm in the school staffroom.
St Ignatius of Loyola Catholic College News
Thank you from the St Ignatius of Loyola Catholic College Establishment Board for all those who attended the planting day, it was a special event that had a fantastic turnout with wonderful weather! 
We appreciate your support and look forward to connecting with you our South Auckland Catholic Community in the near future.
Below is a photo of the 3 principals from Holy Trinity, St Mary's Papakura and St Joseph's Pukekohe with Dean Wearmouth, the Foundation Principal of St Ignatius of Loyola Catholic College.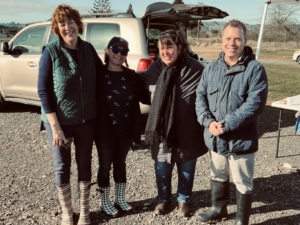 St Ignatius Catholic College Community Meeting for Holy Trinity Whānau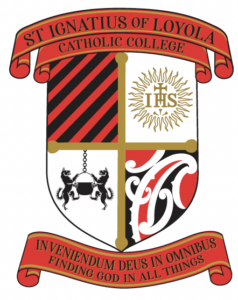 Personnel from St Ignatius Catholic College will hold a community meeting for Holy Trinity families on Tuesday 20th September 6:00pm in Taamaua/our school hall. This will be an important time of information sharing and learning more about the establishment progress of the College. The College is opening in January 2024 commencing with Years 7/8/9 students. Holy Trinity students will have priority enrolments for St Ignatius College!
Learning Community News
Learning Community Awa
In Religious Education, we have been learning and sharing ideas about 'spiritual journey' and what our spiritual journey looks like. We know that God is always present in our journey, and that the Gospel stories about Jesus welcoming others, helps us to show ways we can welcome and give support to our family, friends and students in LC Awa. We created a spiritual journey kit to give a visual representation of our spiritual journey with God.
Learning Community Moana
To celebrate the Feast of the Assumption on Monday 15th August, Learning Community Moana had an exchange with Years 3 and 4 learners from St Mary's School, Papakura. The Year 3 learners travelled to St Mary's School in Papakura while the Year 4 learners were great hosts to St Mary's students here. Moana made many new friends and participated in many collaborative activities including making Mary artwork, bracelets, origami, games and art with a focus on resilience and unity. It was great to see all of our Moana learners participating and having fun to celebrate the Feast of the Assumption together!
Moana Learners have also been taught how to play racket ball. They have been learning about the importance of maintaining an attitude of resilience and focus. Our learners are great at encouraging each other and keeping their "eye on the ball." They realised playing Street Racket was as much about having fun with friends as well as learning new skills.
Learning Community Ngahere
In Learning Community Ngahere, tamariki are very busy getting their Museum ready for their whānau to come and see what they have created. Students are walking through the maze to build their houses of knowledge. This learning leads them to understand how science and technology work together and play an essential role in making their lives easier. During their learning journey, we learnt that we need science and technology in every sphere of our life, like treating diseases such as cancer, constructing beautiful significant buildings, or even cooking food and booking a cab or train/flight ticket. We all are excited to share what we have created. Ka pai, Ngahere!
Curriculum News
Holy Trinity Kotahitanga Museum 
JOURNEY CONCEPT
You are invited to come and view our 'Journey Concept' learning at Holy Trinity School's Kotahitanga Museum on Friday, 9th of September. Here are the times available for you to come and view our learning exhibition at school 12-1.00pm or 1.30-2.30pm.
The Exhibition is celebrating our learning about how scientific thinking used by people in the past, can help us with journeys now and in the future. 
Through our Exhibition in each of the Learning Communities, we will explain how we have applied our learning and scientific discoveries to show others how we can take action to enrich kotahitanga in our world.
We look forward to seeing you at our Holy Trinity Kotahitanga Museum!
NZ Playhouse Theatre Group Performance

This coming Tuesday 30th August, the amazing Playhouse Theatre Group actors will once again perform live theatre for Holy Trinity students and staff to enjoy. Their 2022 performance is based on the story of "The Emperor's New Clothes!" We look forward to having the theatre group perform for us this week – sharing their gift of storytelling through drama, dance and music!
Super Stars!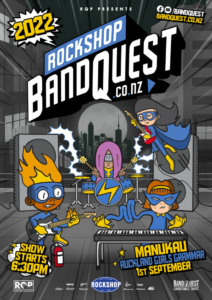 This year, for the first time, our school has entered the Rockshop BANDQUEST Competition for Primary Schools. We are delighted that three of our senior students … Gabriel Benliro (electric guitar), Kaizer Wong (drums) and Jairus Penaia (vocals) have entered the competition as the rock band "Blue Afternoon!". The boys are performing 2 rock songs as part of their 6 mins performance. They are performing live on Thursday 2nd September at the Auckland Girls Grammar School venue. These are incredibly talented young musicians who are sharing their gifts and talents in a wider public Auckland School setting – we are very, very proud of them. THANK YOU to their families for providing wonderful support to ensure these budding young musicians have every chance of achieving their hopes and dream in the music field! Well Done to you all!
Sports News
Cross Country Celebration!
We had an awesome week, last week, with our students participating and representing our school for inter-school cross country. On Wednesday 17 August, eleven of our Year 5/6 students represented our school at the inter-school cross country that was held at Te Hihi School, Hingaia. It was a drizzly day, hyped with excitement as our children ran the course through the farmer's paddocks and completed the course for their respected year level.
We congratulate: Ebenezer Ofori-Anyinam, Jovan Levkovski, David Strub, Alleyne Pisalbon, Lucien Chang, LJ Delubio, Gabriel Benliro, Jana De Vera, Bella Harman, Renayee Nuia and Rosaria Soo Choon.
On Friday 19 August, four of our Year 7/8 students went through from the inter-school cross country to represent the North Counties Region in the cross country race that was held at the Papakura Showgrounds. Again, the weather was wet but our tamariki demonstrated the Gospel value of Excellence/Hiranga and Resilience/Ngãwari on the long course. All four students did extremely well in the competition and we acknowledge them for their effort, hard work and preparation.
We also congratulate DK St John and Georgina Lautua who made it in the top 10 for their respective year level and who will now be going through to the AAIMS Cross Country held at Northwest Muriwai on Tuesday 13 September.  What a successful week in sports indeed!
DK ST John – 4th in the Year 8 Boys
Georgina Lautua – 8th in the Year 8 Girls
Lianna Delubio – 12th in the Year 8 Girls
Sebastiano Simonetti – 31st in the Year 7 Boys
Holy Trinity Catholic Primary School Job Vacancy – Office Administrator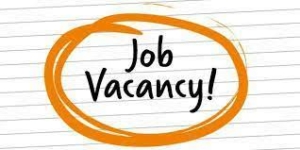 Our lovely Office Administrator, Vivien Smith, has tendered her resignation and leaves us on the 8th September to take up a new role at a local business with less hours and less busyness! We are incredibly sad to be losing Viv from the Office Admin Team as she has been such a wonderful, welcoming 'face of the school' these past few years.
Therefore, Holy Trinity Catholic Primary School, is seeking an Office Administrator for 32 hours per week with responsibilities for the student management system, student attendance, enrolments, and general reception and health room duties.
The start date is as soon as possible to support induction and training.
For further inquiries, please contact Peta Lindstrom ph: 027 419 4869 or Carmel Stewart ph: 021 053 3628.
St Ignatius of Loyola Catholic College Job Vacancy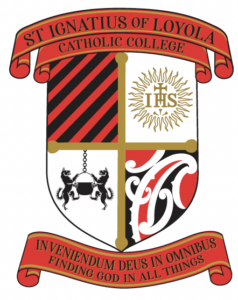 St Ignatius of Loyola Catholic College Deputy Principal, Curriculum 5-7 MU
Saint Ignatius of Loyola Catholic College is a Year 7-13 Catholic college in the Ignatian tradition. The college
will be opening in 2024 and is situated in Drury, Southern Auckland.
We are seeking a Deputy Principal to commence in term one 2023 to lead the design of a future-focused and engaging local curriculum. This is an exciting opportunity for a practitioner up-to-date with the latest pedagogies and educational thinking to be innovative and creative. Applicants must be able to
assist in the planning and organising of courses and programmes to ensure they reflect the special character of the college.
To request further information about the role, please email recruitment@saintignatius.school.nz.
The closing date for all applications to be received is 09:00am, 30th September 2022.
St Ignatius_DP Ad 140x92_Justified (2) (1)
Health and Safety Reminders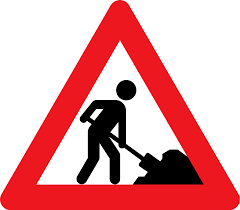 Holy Trinity School has been on a temporary water supply since the construction and establishment of the school in 2017. Finally, after many  years of waiting … the Permanent Water Connection project is about to begin! This will take place at the front of the school so you will notice some markings on the grounds,  fenced off areas and machinery on site along with a variety of contractors. We are hopeful that the project will be able to take place within 6-7 working days. It may mean a little bit of reorganisation at the front of the school but we have been assured by the Project Managers that there will be minimal disruption to the school site and there should be no impact on the carpark – pick up, drop off zone areas! Please keep an eye out for the extra personnel and machinery on site. Thank you for your patience and understanding as we undertake this long awaited work!
School Term Dates 2023
Term One    10 weeks     Thursday 2nd February – Thursday 6th April
Term Two     10 weeks     Monday 24th April  – Friday 30th June
Term Three   10 weeks     Monday 17th July – Friday 22nd September
Term Four     9 weeks       Monday 9th October – Monday 18th December
Upcoming School Events and Dates!
Circle Time Groups Celebration
Monday 29th August 9:30am-2:00pm @ Rainbows End Theme Park
Street Racket Physical Education Learning – all Learning Communities
Tuesday 30th August 9:00am – 12:pm
New Zealand Playhouse Theatre "Emperor's New Clothes' school performance
Tuesday 30th August 1:00pm in Taamaua/school hall
Holy Trinity Netball Club Prizegiving
Wednesday 31st August 6:00pm – 8:30pm in Taamaua/school hall
Bandquest Competition
Thursday 2nd September 6:00pm at Auckland Girls Grammar School 
Teacher Only Day – school closed for students 
Friday 2nd September
Music Exams at School
Saturday 3rd September – all day in the Admin/Staffroom Area
School/ Parish Mass – Fathers' Day (Holy Trinity School leading ministries)
Sunday 4th September 10:30am Mass at St Mary's Parish, Papakura
School Gathering Liturgy and Assembly – led by Learning Communities Whenua/Maunga
Monday 5th September 9:15am in Taamaua/school hall
SOCIAL JUSTICE WEEK "Say No to Racism- We Are One in Christ"
Monday 5th – Friday 9th September 
TONGAN LANGUAGE WEEK
Monday 5th – Friday 9th September 
Street Racket Physical Education Learning – all Learning Communities
Tuesday 6th September 9:00am – 12:pm
New members – School Board Induction Meeting
Wednesday 7th September 7:00pm-8:30pm in the school staffroom
Holy Trinity KOTAHITANGA MUSEUM DAY – sharing of Journey Concept learning
Friday 9th September in the Learning Communities
Exhibition viewing times at school 12-1.00pm or 1.30-2.30pm.
Te Wiki o Te Reo Māori  LANGUAGE WEEK
Monday 12th – Friday 16th September 
St Ignatius of Loyola Catholic College Community Meeting for Holy Trinity whānau
Tuesday 20th September 6:00pm in Taamaua/school hall
PTFA Monthly Meeting
Tuesday 20th September 7:00pm in the school staffroom
School Cross Country
Wednesday 21st September 11:00am – 1:00pm on the school site
School Board  Monthly Meeting
Wednesday 28th September 6:00pm in the school staffroom
Term 3 Concludes
Friday 30th September
Term 4 Commences
Monday 17th October
After School Activities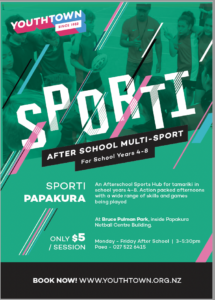 My name is Paea and I am the Programme Coordinator for the "Youthtown After School Multi-Sport Programme" in Papakura. I am reaching out to see if your students would be interested in attending our After-School Programme. We are located at Bruce Pulman Park just in the Netball Centre Building. Our programme is sport focused so we play a wide variety of different sporting activities. From traditional sports like touch, netball, and soccer to some indigenous māori games and more. Our programme is for Years 4-8 students and we run Mon-Fri 3-5:30pm for only $5 a week.  Come along and join in on our After School Sports Programme!
Free Recorder lessons at Papakura Music School
An invitation is extended to all the local schools and students in the greater Papakura area, to learn and play music through our free recorder lessons at Papakura Music School.
Our skilled and friendly tutors are ready and waiting to assist your students. We would love to see them every Saturday morning.
Please see the attached flyer in the hopes we can ignite a spark of musical passion in our students.
Our programme also offers a wide range of other instruments at very reasonable rates for any parents interested.
Please contact Robin at papakuramusicschool@hotmail.com or for recorder enrolments please see papakuramusicschool.org.nz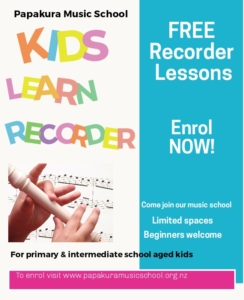 Upcoming Community Events
The Whale Rider by Witi Ihimaera
Adapted for the stage by Tim Bray Created for Ages: 5 – 10 Show Run Time: 50 mins
A modern classic of Aotearoa …
We are thrilled to bring Witi Ihimaera's classic story The Whale Rider back to the stage in a children's theatre show unmatched. This beautifully rich story of whānau and tikanga is masterfully translated into a live performance that will absorb the viewer, from start to end. A poignant tale of forging paths and self-belief, this is the show all children need to see.
Destined to become leader of her tribe, no matter how hard she tries to show her worth, Kahu's koro (grandfather) won't accept that a kōtiro (girl) can take over his role of chief. But a rescue of the ancient whale beached in the Whāngārā Harbour, changes things.
Hailed the 'most intelligent Tim Bray production' in 2014 by KickArts

Print or Save this Post