Greetings, Kia ora, Kia orana, Talofa, Mālō e lelei,  Namaste, Ni Hao, Bula, Hola, Kumusta
Dear Families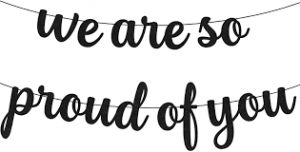 As we continue on in our fourth week of learning and working from home, we want to celebrate – YOU, our families/whānau for your wonderful approach and attitude to supporting your children with their learning! We were incredibly grateful to all our families who were able to collect learning packs from school recently – your enthusiasm, positivity and gratitude was infectious! It was a pleasure to not only see you but to be able to help supply materials that would support learning at home. THANK YOU for the great resilience/ngāwari you are showing in this time of many challenges – you are wonderful role models for your children AND we are proud of you!
One of our kaitiaki shared a lovely, meaningful reflection with me this week …
"Just a note to share with you how much all our Learning Community parents and families, are doing for and with their kids.
They are so patient and understanding. They are being bombarded with emails and zoom/ google links etc yet they do not complain.
They are supporting their children when we teach online, uploading their children's work, emailing queries, taking the time to send us messages of gratitude. They are being super mums and dads! When we are back together again – it would be great to honour them in some way!"
SO THANK YOU FAMILIES – you are amazing and appreciated!
From our  School Board …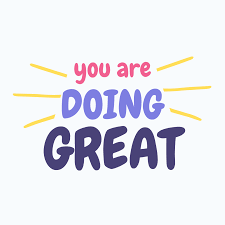 Another challenging week has gone by, as we continue to try and grapple with this Coronavirus. While the situation is improving, there are still challenges ahead of us. We hope and pray that we can move into Alert Level 3 this coming week. Watch out for the news on Monday afternoon!
THANK YOU to all our families for the great way you continue to support your children with their home learning. I am enjoying all the work that is being posted on the school learning wall, as well as the weekly Liturgies and assemblies on line, lead by the different Learning Communities.
This week's Fathers' Day Liturgy and the Assembly with a special Tongan focus were wonderful. It is a privilege to hear and read about the special fun activities that families are enjoying together as part of the children's learning. WELL DONE team!
THANK YOU to our dedicated and hardworking staff for the great work they are doing in keeping the school learning programmes going and the administration of the school. The time, thought and effort you are putting into your work is much appreciated.
While this present time can be challenging and stressful, the experience is showing us what a wonderful partnership we have developing with home and school working together, providing our children with the best Catholic education we can. It is a partnership that we are committed to nurturing and developing further.
To all our families- remember the staff and Board are here to support you in whatever way we can. We are all in this together, and by working as a team we will get through this challenging time.
A Prayer for Family Prayer Time:       
Loving and compassionate God…
You understand the pain of loss, the heartache of bereavement … May we hold in our hearts all those who have lost family members and friends
You are a light that shines in the dark times … Guide us and heal us in our sickness and sorrow
You console and lead us in times of doubt and confusion … May we follow your light and be signs of compassion, love and hope in the heart of your world
You comfort us in times of fear … May we comfort each other, even if we may be apart
You move our hearts to acts of generosity … May we be led to share what we have with those in need.
Loving Father …
May you bless our family and may your hand of protection be on us all in the time ahead.
We make this prayer in the name of the Father, the Son and the Holy Spirit.
Amen.
May our loving God bless you all.
Philip Cortesi
Presider of the School Board
DRS Report
Season of Creation
The Season of Creation is the annual Christian celebration of prayer and action to care and serve our common home. Together with our Catholic family around the world, we are united in prayer as we advocate to be kaitiaki/guardians of all of God's creations. The Season of Creation is celebrated from 1 September to 4 October 2021 and it's been an appeal from Pope Francis from when he wrote his encyclical letter of Laudato Si in 2015.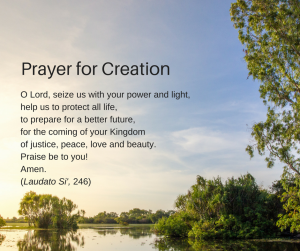 Social Justice Week
Each year, the Catholic Bishops of New Zealand set aside a week in September for Social Justice Week, inviting us to reflect and take action on a current social justice issue. We celebrate Social Justice Week this coming week from Sunday 12 – Saturday 18 September. The theme of our Social Justice Week is "A Culture of Encounter: Be the Church" / "He Ahurea Tūtaki ki Ētahi atu: Me Noho Ko Koutou te Hāhi." This theme on encounter and community was inspired by Pope Francis' encyclical, Fratelli Tutti (2020).
In the midst of this time of change and uncertainty it is tempting to retreat into what we know best. There are many reasons why people can easily get caught within their own bubble and be removed from those around them. The impact of the pandemic, our reliance on technology and a growing culture of individualism are just a few reasons. Our students will have plenty of activities available on the learning site to explore the theme for Social Justice Week.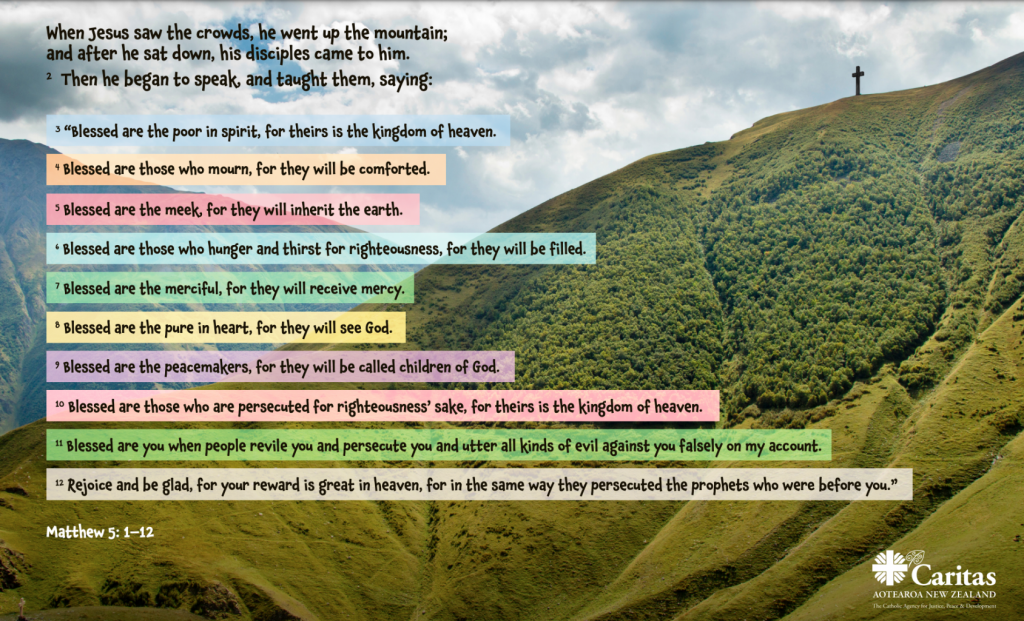 Auckland Diocesan Programme
Our Home Learning Website and Contact during Lockdown
During this current lockdown in Level 4, our HTCPS Home Learning google site is updated every Monday from 10am. We thank all our fāmili and lataki who have worked from this site, and kept in contact with school through your sharing of your amazing learning. And mālo 'aupito to those what have emailed through your concerns, queries and questions. To access our HTCPS Home Learning google site, please click HERE.
Through HERO and the HERO My Learning Wall, we encourage all our students and families to upload all the great learning activities and expereinces you're doing at home. If you're not sure how to do this, we have instructions you can follow HERE. Our kaitiaki will endeavour to respond to your posts and please know that every post made is appreciated by all our kaitiaki.
Our weekly virtual liturgy and assembly is also released at the same time our HTCPS Home Learning google site is published – 10am each Monday morning. Our Youtube school channel is where our liturgies and assemblies can be found. To find our channel click HERE. Although we cannot gather together physically for these events until we are officially at Alert Level 1, this is an opportunity to continue a weekly tradition that normally begins a week of learning at Holy Trinity.
During this lockdown our staff are available from 9.00am to 2.50pm, Monday to Friday. Any queries or questions that you may have, check our HTCPS Home Learning google site for their contact details or click HERE to access email addresses.
Learning Community News
Learning Community Awa
The following students shared these wonderful moments of home learning with their Kaitiaki.
Nathan shared a picture of his act on the first day of Spring – he fed his fish.
Rafael's parents had this to share: Thank you for all your effort to provide us tools for Rafael"s studies. He started doing some drawings of kids and practiced cutting papers. Then we did the IXl and he really enjoyed it so much, especially when he was seeing his rewards. He was able to complete reading: Painting Faces, The Angry Bear and The Face Painter.  Again, thank you and keep safe.
Timothy did some baking – donuts that he'd been craving for. He also did some IXL and watched an episode from 'Peek-a-Boo' on 'Parts of a Plant.' He followed that up with a writing exercise.
Sam shared this morning prayer with us all: "Dear God, thank you for waking us up this morning. Amen." 
Lilac was given words from the essential spelling list These were dictated to Lilac. She not only had to spell it, but also put the words into a sentence – all without looking at the list or knowing the meaning!
Akirah went on a treasure hunt and found the following: 1. Pink flowers 2. Some colourful leaves 3. Snails 4. Fruits and Vegetables. Akirah said "I did not find any worms because it's too cold. I did not find any bees and butterflies because it's too windy!"
Mālo aupito to these wonderful students and families for sharing their learning with us on their  HERO My Learning Wall page.
Learning Community Whenua
Learners from Whenua have been busy working on 'measuring', using centimetres and also working on their writing using their five senses.
Learning Community Moana
We are so proud of all our learners who have continued to share their amazing learning. The kaitiaki of LC Moana would like to thank you, our whānau, for the wonderful learning support that you have given your child/children at home, for the emails asking for support and for the uploading of learning posts onto Hero My Learning Wall page. We could not have done this without you. Thank you so much and may God Bless You!
James has shared his technology product to solve the problem of the worms at school being in a worm farm made from plastic, without clean air and in the sunlight. You are being a fantastic kaitiaki of our worms James! 
Lupea has carried out a KWHLAQ about service to find out what she already knows and then research further information she is curious about. She has identified an action that she will carry out from the new knowledge she has learnt. Ka mau te wehi Lupea!
Minuli has identified rubbish around LC Moana as a problem within our school. She has created a pop up book for her technology solution to help educate others on the harmful effects rubbish can have.
Jan has completed a science experiment around how bees transfer pollen. She has shared her learning in a poster.
Nathaniel can identify the physical and functional attributes of his design to help solve the problem of birds flying into Learning Community Moana. He can't wait for school to start so he can test his technology solution!
Here is Elijah's solution to help keep the birds outside of  Learning Community Moana:
Make a costume!
If you make the arms long and clap it will scare the birds.
Use cardboard and giant googly eyes.
It will be light, smooth, and hard but able to move.
It is brown. It is quiet.
Make a roster so we can take turns.
On rainy days only do it on the deck.
Use CDs on the wings so the bird/birds go and don't come back.
Learning Communities Maunga & Ngahere
Monday the 6th September, students and kaitiaki of Maunga and Ngahere were privileged to hear speeches,via zoom, from our Rehu Tai finalists. Over the first part of Term 3, students worked on writing and presenting speeches for the annual Rehu Tai competition that is normally held this time of the year.
They had four choices in which to present their ideas and understandings around the theme of 'Diversity'. The choices were:
Flask Talk – where students talk to an automated slide show
Rap
Spoken Word
Traditional speech.
Those that were present at the zoom meeting, heard 4 amazing speeches, 2 raps and 1 spoken word presentation. Sincere thanks and congratulations to the following students who deserved the title of 'finalist' and did an amazing job through a virtual gathering.
Mālo 'aupito!
LC Maunga and Ngahere students have shared some amazing work they have done whilst at home. Check out the learning below …
Curriculum News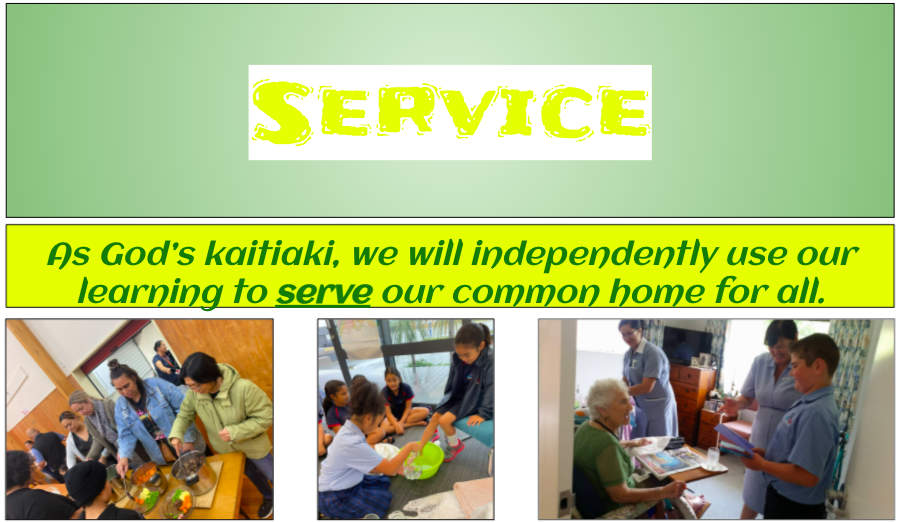 Our connected curriculum Concept learning focus for mid Term 3 – Term 4 is 'SERVICE'
The curriculum Learning Areas of focus for 'Service' are The Arts, Science and Religious Education . We want the students to independently use our learning to serve our common home for all.
The essential questions that will help us to unpack the big ideas around the concept of Service are:
What is service?
How might service inspire kaitiakitanga in our common home?
Why serve?
Uike Kātoanga'i 'o e lea faka – Tongan Language Week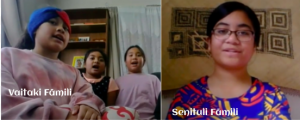 Malo 'aupito to our Tongan fāmili who were generous in the sharing of their culture, traditions and language this week.
It was wonderful to see this fantastic sharing of learning online in this week's school  liturgy and assembly and on our Hero notifications.
We saw how proud and confident the children were when they were praying, speaking or singing in their Tongan language – it definitely was a proud moment for us all!
Te Wiki o te Reo Māori – Kia kaha te reo Māori
Next week is Maori Language Week, where all people of Aotearoa are encouraged to engage in opportunities to learn and speak one of the three official languages of our country.
At 12pm on Tuesday 14 September, all of New Zealand have been encouraged to stop and take a moment for te reo Māori.
Your moment can be as simple or as hard as you want it to be. You can do it on your own, or with your flatmates, workmates or whānau! Sing a song, get everyone together to learn their mihi using this video you can find HERE, or even use Māori sign offs for our parents working in an office from home. Whatever you do, it counts.
Feel free to share your 'te reo māori' moment with us through your child's HERO My Learning Wall page.
Teacher Only Days – Term 4
Friday 22nd October and Monday 15th November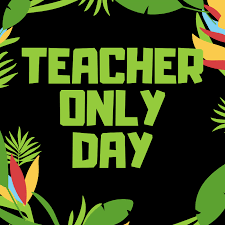 Dues to the current Lockdown situation and the postponement of a number of events, the Teacher Only Day scheduled for Monday 23rd August will now take place on Monday 15th November. This change of date has been approved by the School Board. Therefore in Term 4 …
School will be closed for students in Term 4 on Friday 22nd October and Monday 15th November. On the 22nd October, teachers will be involved in a final day of study –  RE/Health Seminar "Having Life to the Full" – session 4.  On the 15th November, teachers will be writing the school-wide development teaching and learning plan for the NZ Health Curriculum Key Learning 'sexuality education'.
Please make alternative arrangements for your child/ren on this day.
These Teacher Only Days are part of the Primary Teachers Collective Agreement and are used for teacher professional learning and development. This means that schools can close on a day to allow for all teachers to attend various professional development.
Reminders!
2021 School Leavers
If you are leaving our school at the end of this year due to a change of circumstances (other than our Year 8 students), please email the school office as soon as possible – office@holytrinity.school.nz. We are currently managing a maximum roll of 300 students and this much needed information will help us to make decisions in regards to enrolments for 2022 placements. Thank you.
School Terms for 2022
Term One    11 weeks     Thursday 3rd February – Thursday 14th April 
Term Two     10 weeks     Monday 2nd May – Friday 8th July 
Term Three   10 weeks     Monday 25th July – Friday 30th September 
Term Four     9 weeks       Monday 18th October – Friday 16th December
 School Holidays 2022
TERM ONE    Friday 15th April – Sunday 1st May
(includes EASTER Fri 15th April to Tues 19th April and includes ANZAC Day Mon 25th April)
TERM TWO   Saturday 9th July – Sunday 24th July
TERM THREE  Saturday 1st October – Sunday 16th October
 TERM FOUR  Saturday 17th December
Upcoming Community Events
We have prepared a beautiful, candlelight concert here on my Facebook next Saturday 11 September 2021 night at 7pm.
It will be presented by Fr Chris Skinner SM and will be a wonderful opportunity for music and hope-filled, prayerful reflection as we remain confined in our homes. MAKE A NOTE IN YOUR DIARIES!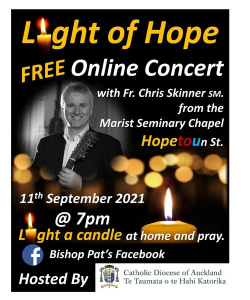 Print or Save this Post