Greetings, Kia ora, Kia orana, Talofa, Mālō e lelei,  Namaste, Ni Hao, Bula, Hola, Kumusta
Dear Families
During the next few weeks, there will be an opportunity for you to participate in Mahi Tahi Conferences at school between, yourselves, your child/ren and the Learning Community teachers. These are wonderful times that allow you to have rich learning conversations about how the child/ren are progressing with their learning programmes, achievement and expectations. We always look forward to these occasions when we can share learning from home and school and also celebrate individual's successes!
There are two opportunities to meet with us … either Wednesday 30th June for 15 minute interviews or Thursday 1st July for an open sharing time in the Learning Communities.
The students' TOKU REO learners' profile will be a pivotal part of the conversation. The Toku Reo encourages the children to talk about themselves as learners in a purposeful way – as  a supported learner, a self managing learner or a self directed learner. Key words they will be using to describe how they are going are … respectful, active learner, working with others, collaborative and role model!
We are looking forward to seeing you at school for the Mahi Tahis!
School CLOSED FRIDAY 25th JUNE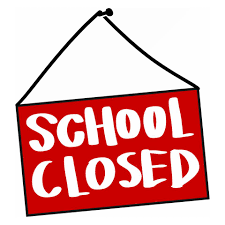 School will be closed for students next Friday 25th June 2021. Teachers will be involved in a study day –  RE/Health Seminar "Having Life to the Full" – session 3.  This is a wonderful opportunity to learn and share alongside each other.
Please make alternative arrangements for your child/ren on this day. SKIDs (Supervision Programme) held in Taamaua/school hall will be available on Friday 25th June from 7am -6pm. Please contact SKIDs personnel – holytrinity@skids.co.nz to make a booking if supervision is required.
Please take note of the Teacher Only Days for the rest of this year.  These days are part of the Primary Teachers Collective Agreement and are used for teacher professional learning and development. This means that schools can close on a day to allow for all teachers to attend various professional development.
In 2021 – Holy Trinity Catholic Primary School will be closed:
Friday 25th June – RE/Health Seminar "Having Life to the Full" – session 3
Term 3 Monday 23rd August – RE/Health Seminar "Having Life to the Full" – session 4
Term 4 Friday 22nd October – RE/Health Seminar "Having Life to the Full"  – writing of the health curriculum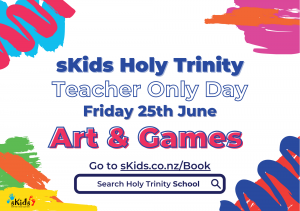 DRS Report
Sacrament of Baptism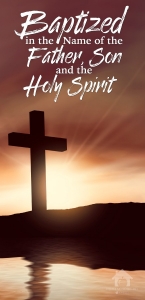 On Wednesday 16 June, Father Iosefa Euese and Father James Mulligan of St Mary's Parish Papakura, led a Baptism preparation class here at school. It was heartfelt to see the children with their parents, coming to learn about this very special initiation Sacrament and the beginning of their faith journey. We look forward to celebrating with them as they receive the Sacrament of Baptism on Saturday 3 July at St Mary's Church in Papakura at 10:30am. It will be a wonderful community celebration!
Mufti Mania Outreach
One of the principles of Catholic Social Teaching is Solidarity/Whakawhanaungatanga. Solidarity is "putting ourselves in others' shoes" – thinking about the people who don't have the basic things in life like we are lucky enough to enjoy. Solidarity leads us to walk alongside our brothers and sisters who need our help. On the last day of school, Friday 9 July we are celebrating Mufti Mania in New Zealand. Students can come dressed in colourful clothes with a gold coin donation. Through Caritas, Aotearoa New Zealand, this year we are supporting Kristus Raja School in West Papua. The students at this small school have felt the impact of the pandemic and have been in lockdown since March 2020! The majority of students come from poorer families and have found remote learning a real challenge. The school was built back in the 1970s and the buildings are wearing out. Funds raised this year will help repair their toilets and bathrooms and provide new desks, chairs and resources for students for when they return to school.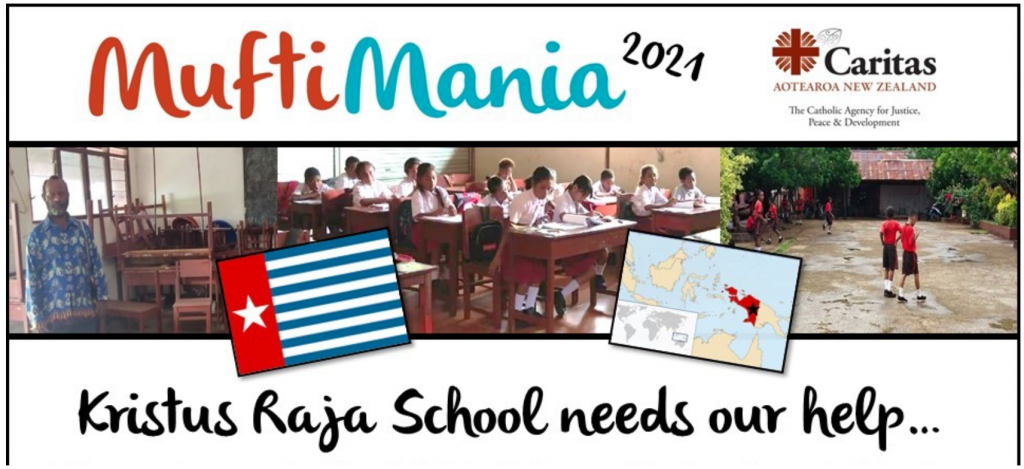 Sacrament of Reconciliation
On Thursday the 17th of June, 8 of our students with 120 other students participated in the Rite of Reconciliation at the Parish of St Anne's, Manurewa. With 7 priests from around our Deanery, a nervous body of first time receivers left the evening feeling revitalised and ready for the next Sacraments of Initiation. As well as offering our prayers and support to those participating in the Sacramental programme at St Anne's, we also want to congratulate and celebrate with them on this significant milestone of their faith journey.
Congratulations to: Wisdom Benedito, Chelsea Winston, Raphael Gayatin, Marielle Gayatin, Maddison Briones, Alexei James, LJ Delubio and Lianna Delubio
Term 2 Reporting and Mahi Tahi Conferences
Term 2 digital reporting will be available to families from Thursday 24th June on HERO through each student's individual learning pages. You will be able to read about the progress and achievement your child/ren are making in reading, writing and maths, to read their progress in meeting learning goals, to explore their reflections on working as a Holy Trinity Learner through their Toku Reo profile and to share learning from Religious Education and Concept/Social Sciences and Health learning.
On Wednesday 30th June we will offer 15 minute interviews for those families who prefer to meet for the Mahi Tahi Parent/Teacher/Student Conferences in this way …
AND
On Thursday 1st July we will offer an open, informal Mahi Tahi Parent/Teacher/Student Conference time for those families who prefer to meet for the Mahi Tahi Parent/Teacher/Student Conferences in this way.
Teachers/Kaitiaki will be present on both afternoons/evenings.
For those families wanting to have a 15 minute interview with teachers, we will set up a portal that you will be able to access to make your appointment time. This will be communicated to you early next week.
NZ Catholic Bishops – "Love your neighbour as yourself

– get vaccinated"
The NZ Catholic Bishops are urging people to get vaccinated with a campaign "Love your neighbour as yourself – get vaccinated". The New Zealand Catholic Bishops are urging people to get vaccinated to protect themselves, their whānau, and the community.  In getting the vaccine, you will also be protecting those who cannot receive the vaccination, such as those with underlying health conditions and young children.
The Pfizer vaccine is safe and effective, and it has been given to hundreds of millions of people worldwide.
At the request of the Bishops, Te Kupenga Nathaniel Centre for Bioethics has created a collection of resources about the vaccine which answer some commonly asked practical, scientific, and religious questions about it.
These resources, brought together under the title "Love Your Neighbour As Yourself – Get Vaccinated" include:
A one-page FAQ pamphlet available in English, Samoan, and Tongan that answers twelve frequently asked questions about the vaccine
A website with more detailed answers to each of these twelve questions
A short video introduced by Bishop Patrick Dunn, involving various members of the Catholic community, about the vaccine
All the resources, including the video, are available at   http://www.get-vaccinated-catholic.co.nz/
Te Kupenga_Covid Handout_English_Final without hyperlink 
Te Kupenga_Covid Handout_English-Samoan_Final_17-05-2021
Te Kupenga_Covid Handout_English-Tongan_Final_17-05-2021 
Get vaccinated!
Te Reo Maori – Arohaina koe ki tōu hoa tata, ānō ko koe, me whai i te rongoā āraimate.
Mandarin – 爱你的邻居如同爱你自己一样, 请打新观疫苗
Korean – 백신 접종은 이웃을 내 몸처럼 사랑하는 길입니다
Konkani – Josso tum mog korta, tuzo tosso dusreacho mog kor, vaccine ghe.
Hindi – अगर हम अपने  पडोसियों से करते हैं प्यार तो कोविड वँक्सीन लेनेसे केसे करे इनकार
Cook Island Maori – E aro'a atu i to tangata tupu. Aere atu i te patia paruru.
Filipino – Mahalin mo ang iyong kapwa, magpabakuna.
Tongan – Ofa ki ho'o kaungā'api, 'o hangē ko ho'o 'ofa kiate koe; huhu malu'i leva.
Samoan – Afai e te alofa i lou tua'oi, aua ne'i maua le fa'ama'i, ona fai lea o lou tui puipui.
Auckland Catholic Festival
As we emerge from the COVID-19 pandemic, let's gather together again to be inspired, encouraged, and strengthened as Catholics to love and serve as missionary disciples in parishes, schools, and our ethnic communities.
In these times of challenge, this festival is an opportunity to rejoice and celebrate in our Catholic faith as we live and proclaim the Gospel of Jesus Christ.
Be sure to watch our 'Save the Date' promo video. More details on our website.
An invitation to YOU and all those in your network to the Auckland Catholic Festival.
SAVE THE DATE | Saturday 16 October 2021 (last Saturday of the school holidays)
St Luke's Church and Sancta Maria College, Flatbush
Please keep this Festival and all who are preparing the Festival in your prayers.
Please invite friends, family and all those in your local faith community.
www.aucklandcatholic.org.nz/festival
https://youtu.be/8QLi_DUnhz8
Teachers Attending Paid Union Meetings
Holy Trinity Catholic Primary School teachers who are members of NZEI Te Riu Roa will be attending a paid union meeting on Monday 5th July, with some attending in the morning and others in the afternoon.
The purpose of these meetings is for teachers to discuss the priorities for the renegotiation of their collective agreement in 2022. Issues being discussed, such as school staffing levels, directly impact on the education of your children. These meetings are a critical component of the negotiation process and it is the legal right of all members to attend a meeting and have their say.
While there will be some impact on the usual school programme that day, we have adjusted the programme to minimise disruption, and the school will remain open.
Papakura Marae Experience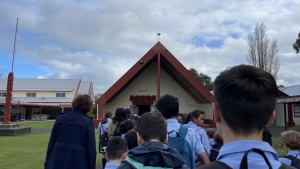 At the Term 1 Community Hui, our māori whānau asked if we could make a connection with a local marae. Papakura Marae has had an extensive relationship with us, therefore it made sense to make contact with them. Wednesday 9th of June, the opportunity came and we invited members of our community that identified as māori, to connect with Te Ngira and the tangata whenua of the area.
Matua Ivan welcomed us unofficially but played a vital role in supporting our main speaker, Sam Pou Pomare (a senior student), and us all, during the Powhiri. Unbeknownst to our hosts, Sam spoke with grace, fluidity and that of an aspiring leader, fluent in te reo and understanding of tikanga māori. And once Matua Tony sealed our place as members of Papakura Marae, we were treated to an amazing experience. Students were involved in kapa haka, making fried bread and exploring Te Ngira marae through a virtual headset. Our claim to fame is that we were the very first people, other than the creator and the CEO to even try the virtual marae activity. And what experience would a marae be if we didn't have waiata? The sweet sounds of melodies supported by the strength of the guitar and accompanying actions, had all our students moving and singing. Of course, there was beautiful kai to seal our relationships with each other and Papakura Marae.
Many thanks to Luke King for his assistance with transport; to our wonderful Chefs and assistants Kosta & Tanya James and Jesade Assy; to all our students and whānau that attended the marae experience; to Sam Pou Pomare for speaking well and proudly on behalf of us, the manuhiri; to Matua Tony Kake and his team for their amazing generosity and time; and to Papakura Marae for allowing us to connect and to celebrate in kotahitanga.
We look forward to future encounters with Papakura Marae, and to act on Matua Tony's request to "bring everyone next time. Bring the whole school!"
Matariki Learning Day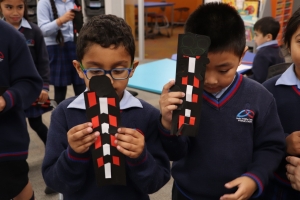 We will be having a Matariki Learning on Monday, 28 June and in the past it has always been a great day full of fun and learning around Matariki. The staff are busy planning learning activities and the focus is really about growing our Matariki knowledge.
You are welcome to come along, so that we can know more about Matariki and what we will be celebrating next year when it is a public holiday.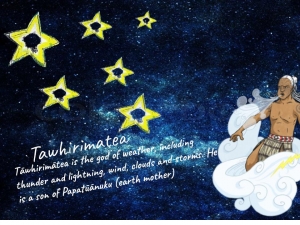 Curriculum News
We have started our new concept learning around "Curiosity" – the curriculum focus Learning Areas are science and technology.
Our students are using the KWHLAQ (know, what, how, learn, actions, questions) framework to help them organise their thinking by investigating and researching what they are curious about. It is wonderful to walk around each learning community and to see already displayed children's thoughts about curiosity and wonderings in question form on the wall. We look forward to sharing more of our concept learning very soon.
In Learning Community Awa, we have been "curious" about how plants grow. As part of our thinking like scientists, we have set up experiments and have been observing seeds grow.
We have learnt that it takes a long time for seeds to grow and that plants need water, air, warmth and soil to grow.
We have also planted our own seeds and have been good kaitiaki by watering them and keeping them in a warm place.
We have been wondering why plants have seeds and now we think we know!
PTFA News – School Fun Run Prizes Update
Dear Holy Trinity Whānau,
The fun run prizes are all packed up and ready to go. We are just waiting on 5 x Zuru Super Oosh Packs which are out of stock with the supplier. These will be delivered separately in July when they're back in stock.
The fun run packs will be handed out on MONDAY 21 June at 2.50pm.
  If your child has a large item e.g. keyboard, can you please come to their Learning Community at the end of the day to help them take it home.  Children that attends SKIDS will take their items to Taamaua.
Laura Cooper and Michelle Porter
Co-Chairpersons
Holy Trinity Catholic Primary School
Parent, Teacher & Friends Association
Sports News
Year 7/8 Winter Sports Day
After the success of the Year Year 5 & 6 Winter Sports Day, last Thursday the 10th of June, Year 7 and 8s had their turn at Bruce Pulman Park. 
Our Rippa Rugby Team played extremely well given the wide ranging weather conditions and wet ground. All players displayed great ball handling skills and team work to provide some healthy opposition to the teams they played. Well done team!
Our netballers played extremely well and we can be proud of their achievement on the day. We were impressed with their teamwork and quick passing skills to make the most of the opportunities they had on the day. Several students were playing in a netball competition for the first time.
Thank you to … our adult helpers who supported us with words of encouragement from the side and managing teams on the day: Aeisi Aeisi, Simon & Cassie Karena.
Well done to the following Girls who represented our School at the Netball Competition: Anastazia Karouta, Anabella Soe, Emeliah Nikolao, Brayden Greaves, Simone Gertos, Lianna Delubio, Mersade Tekoronga, Eva Senituli, Barbrianna Soo Choon, J'Navieve Aiesi, Aeva Pihema and Ysabelle Gayatin.
Congratulations to the following Students on being the Overall Winners for the Rippa Rugby Competition: Sam Pou-Pomare, Julian Viloria, Linkin Karena, DK St John, Taimana Hutchinson, Ethan Ellis, Jezrain Bustarde, Jahkobi Leung-Wai, Tony Chau and Georgina Lautua.
A special mention and congratulations to Sam Pou-Pomare, Jahkobi Leung-Wai, Julian Viloria and Linkin Karena who have been selected to represent Counties Manukau District in the Sport of League. Ka mau te wehi!
Upcoming School Events
School Board Monthly Meeting
Wednesday 23rd June 6:00pm in the staffroom
New Families Meeting (for new families who commenced in Term 2)
Thursday 24th June 9:00am in Taamaua/School Hall
Term 2 Digital Reporting published on HERO
Thursday 24th June 
SCHOOL CLOSED for students/Teacher Only Day
Friday 25th June
School Gathering Liturgy and Assembly – led by Learning Community Whenua
Monday 28th June 8:50am in Taamaua/school hall
School-wide MATARIKI Learning Day
Monday 28th June
Papakura Community Service Dinner – VOLUNTEERS needed!
Tuesday 29th June  5:45 – 6:45pm Crossroads Methodist Church, 25 Broadway, Papakura
PTFA Meeting
Tuesday 29th June 7:30pm in the staffroom
Mahi Tahi Parent/Teacher/Student Conferences – 15 mins interview/formal
Wednesday 30th June at school 3:15pm – 6:30pm
Mahi Tahi Parent/Teacher/Student Conferences – open time/informal
Thursday 1st July at school 3:15pm – 6:30pm
Playhouse Theatre Group Performance
Thursday 1st July 14th 9:00am in Taamaua/school hall
Baptisms
Saturday 3rd July 10:30am @ St Mary's Church, Papakura
School Gathering Liturgy and Assembly – led by Learning Community Maunga
Monday 5th July 8:50am in Taamaua/school hall
Teachers Paid Union Meetings – school remains open
Monday 5th July 
End of Term School Mass
Thursday 8th July 9:15am in Taamaua/school hall
Term 2 Concludes
Friday 9th July
Term 3 Commences
Monday 26th July
Employment Opportunity
The Catholic Caring Foundation is looking for a community-focused database/grants and administrator co-ordinator to join their busy team on a fixed term 11-month (August 2021 to July 2022) contract period for 20 hours per week.
The Foundation is the philanthropic trust of the Bishop of Auckland, and annually gives out grants to social service agencies who care for the poor, the marginalised and the vulnerable.
To help us with our mission, we need a co-ordinator who will make sure that our office runs smoothly and that our team are well supported in grant making, fundraising and donor care.
You'll have great attention to detail, demonstrate excellent customer service, have experience of working with a CRM system, and have well-developed organisational skills to help us successful connect with our donors and provide grants to our partner agencies.
Please visit our website www.aucklandcatholic.org.nz, Diocesan Services, Staff Vacancies for a full position description and how to apply.
Upcoming Community Events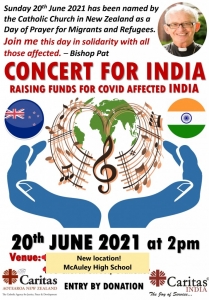 sKids School Holiday Programmes are here!
Please find attached the Term 2 Holiday Flyer.
sKids Holy Trinity is here for July School Holidays!
Visit: https://enrolmy.com/skids-sknz2/activity/96-Holy_Trinity_July_Holidays to book now!"
Thank you very much and from our team at sKids Holy Trinity we want to thank you for your on-going support.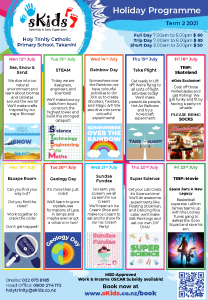 Print or Save this Post