Greetings, Kia ora, Kia orana, Talofa, Mālō e lelei,  Namaste, Ni Hao, Bula, Hola, Kumusta
Dear Families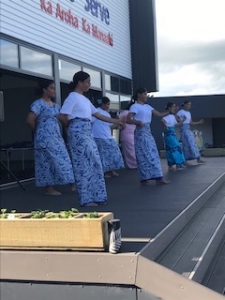 We have ended this week with a wonderful celebration of our learning from Samoan Language Week. It was great to see all of our children sharing their learning through dance – siva and sasā, through artworks and the creating of lava lavas and prayer cloths, through patterning and design and through language. Thank you to all of our Samoan families who helped us to celebrate this week in such an inclusive, warm spirited way! Fa'afetai  Lava!
And once again thank you so much for the wonderful contributions to our Trinity Feast Day Mass at St Mary's Parish last Sunday – what a celebration it was!
We are grateful to our families who gathered in large numbers to share in this special day, to our children who sang like angels and led us in prayer and various ministries of the Mass, to our staff who guided our students and who helped to host the morning tea, to our Board who responded with practical help and support and especially to Mrs Ana Silva, our DRS (Director of Religious Studies) who spent much time preparing our children for this Parish Mass celebration.
As Fr Iosefa shared … we can be justly proud of our Holy Trinity Family. Fr Iosefa reminded us to always continue to be Trinity people striving to live in love, peace and harmony!
School CLOSED DATES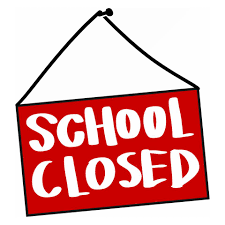 Please take note of the Teacher Only Days for the rest of this year. We have another day coming up on Friday 25th June, this month, when school will be closed to all students. These days are part of the Primary Teachers Collective Agreement and are used for teacher professional learning and development. This means that schools can close on a day to allow for all teachers to attend various professional development.
In 2021 – Holy Trinity Catholic Primary School will be closed:
Friday 25th June – RE/Health Seminar "Having Life to the Full" – session 3
Term 3 Monday 23rd August – RE/Health Seminar "Having Life to the Full" – session 4
Term 4 Friday 22nd October – RE/Health Seminar "Having Life to the Full"  – writing of the health curriculum
Please make alternative arrangements for your children to be cared for on these days.
Thank You from St Vincent de Paul Food Bank
To the Principal, Staff, Students and Families of Holy Trinity Catholic School,
On behalf of the St. Vincent De Paul Society Papakura ( Food Bank) I would like to sincerely thank you and the children for their generous donations last weekend. Our food bank is almost bursting with what you have given us.
We will distribute your donations to the many families who are struggling at the present moment and we will also share some of the foodstuffs with our other food banks in South Auckland.
Please tell the children THANK YOU FROM THE VINNIES at your next Assembly.
God Bless you all.
Bryan Wannell
Food Bank Co-ordinator)
DRS Report
Baptism
On Wednesday 16 June, Father Iosefa Euese, will be running a Baptism preparation class at our school at 6:00pm with all our children preparing to receive the Sacrament of Baptism with their families. This is a wonderful way for the family to support their child's faith development by helping them to encounter Christ on a personal level as they begin their journey of faith through the Sacrament of Baptism. Please make sure you get in touch with Mrs Silva if you would like to register your child for Baptism this year. The celebration for the Sacrament of Baptism will be held at St Mary's Church on Saturday 3 July at 10:30am. We look forward to celebrating with our tamariki!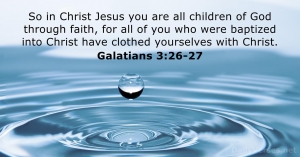 Solemnity of the Body and Blood of Christ
This Sunday, we celebrate the Solemnity of the Most Holy Body and Blood of Christ. Our Lord Jesus, on the night before he suffered on the cross, shared one last meal with his disciples. During this meal, our Saviour instituted the sacrament of his Body and Blood which the Gospel of Matthew tells us:
While they were eating, Jesus took bread, said the blessing, broke it, and giving it to his disciples said, "Take and eat; this is my body." Then he took a cup, gave thanks, and gave it to them, saying, "Drink from it, all of you, for this is my blood of the covenant, which will be shed on behalf of many for the forgiveness of sins."
(Mt 26:26-28)
PTFA News
The Second Hand Uniform Shop
The Second Hand Uniform Shop is open on Fridays from 8:30 – 9am!
You can find us upstairs in Taamaua (the school hall) with a range of uniform pieces for sale.
If you'd like to donate any items, you're welcome to bring those along as well.All proceeds from the sale of uniform items will go towards the PTFA fundraising efforts to improve the school.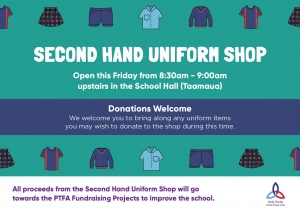 School Fun Run Prizes Update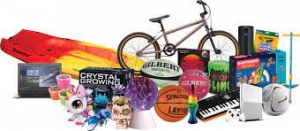 We are almost there in having all of the prizes at school. However, we are just waiting on 3 more prize categories from the School Fun Run organisers and then hopefully ALL prizes will be able to be distributed to families and children in the coming 2 weeks.
Most of the prizes are bagged and ready for distribution so almost ready to go. Thank you for your patience and understanding!
Matariki Disco
Brush up on your dance moves for the….. MATARIKI DISCO!
Date: Friday 18th June 2021
Time: 6.30pm to 8pm
Venue: Taamaua/School Hall
Prizes for the best dancers! Remember to bring small change along for sausages, drinks and glow-sticks & raffles.
Entry: Gold coin donation or your brightest star smile to have fun!
See you there!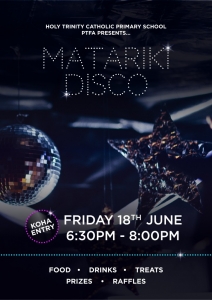 Laura Cooper and Michelle Porter
Co-Chairpersons
Holy Trinity Catholic Primary School
Parent, Teacher & Friends Association
National Young Leaders Day
Last Wednesday 26th of May, our Whānau Leaders experienced a conference filled with lights, cameras, fantastic speakers and moments of inspiration and empowerment. It was an opportunity for our student leaders to hear for themselves their value as individuals and to be acknowledged for the gifts and talents that have helped in identifying them as leaders.
The theme of the event was 'stronger together' supported by the whakatauki 'Ehara taku toa i te toa takitahi engari he toa takitahi' – 'My strength is not due to me alone, but due to the strength of many.'
With inspirational speakers like Cam Colkoen; netballer Brooke Neal; futurist Shay Wright; movie super star Julian Dennison and X-factor Benny Tipene, students were well exposed to great reasons as to why working together encourages kotahitanga and to be grateful for our support networks.
All in all, another empowering event that had our whānau leaders buzzing and ready to lead!
HERO Workshops
Many thanks to those wonderful parents who attended the HERO workshops on offer this week. These workshops were offered for those families who wanted to know more about our Student Management System – HERO.
At the sessions, we went through the key aspects of the HERO page that you would see on your device and on your phone. We highlighted the absence attendance feature that you could use, the links to our website and facebook pages, and what we're doing to help your child to be a Holy Trinity active learner and how you could be involved with this.
There was valuable feedback shared and some great questions asked of the HERO app. As always, any queries or concerns about the HERO app, please feel free to make contact with the school.
Our thanks to Mr Malele, our HERO champion,  for leading these sessions with our families!
Samoan Language Week Celebrations
Our theme for this year was poupou le lotoifale, ola manuia le anofale – strengthen the posts of your house for all to thrive. After a week of engaging and celebrating the Samoan language, this Friday's lunchtime was a culmination of colour, creativity and fantastic grace through traditional dancing.
Many thanks to those involved, especially our Cultural Team leaders, Mrs Speechlay, Mrs Nikolao, Mrs Nuia and Renayee for their amazing efforts and contribution to the week. Many thanks to all Learning Communities for producing some fantastic art pieces and great performances.
Our children are our 'pou' and with our faith together we all thrive – and thrived they did with today's celebrations and performances.
Malo lava le taumafai – manuia lava le vaiaso o le agaga Samoa!
Papakura Mārae Experience
Next Wednesday 9th June, we're going to take students of our Maori families for a mārae experience at the local Papakura Mārae.
Our families have shared that they would love for their children to connect to a local marae, and with an opportunity that was too great to pass on, we've booked Papakura for an experience that our tamariki and their whānau will enjoy. And so to our Māori whānau, please see the invitation below …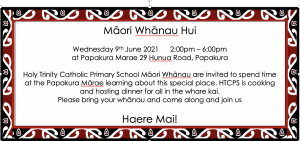 We look forward to what will be a fantastic experience, an opportunity to share, to connect and to celebrate with our mana whenua.
Term 2 Reporting and Mahi Tahi Conferences
Term 2 digital reporting will be available to families from Thursday 24th June on HERO through each student's individual learning pages. You will be able to read about the progress and achievement your child/ren are making in reading, writing and maths, to read their progress in meeting learning goals, to explore their reflections on working as a Holy Trinity Learner through their Toku Reo profile and to share learning from Religious Education and Concept/Social Sciences and Health learning.
On Wednesday 30th June we will offer 15 minute interviews for those families who prefer to meet for the Mahi Tahi Parent/Teacher/Student Conferences in this way AND on Thursday 1st July we will offer an open, informal Mahi Tahi Parent/Teacher/Student Conference time. Teachers/Kaitiaki will be present on both afternoons/evenings. Further notifications will be given in due course.
Learning Community News
Learning Communities Maunga and Ngahere
Last term, there was a Kaitiaki2Share Competition that was run by Caritas Aotearoa New Zealand. The challenge was to share an original idea that promotes the care for all of God's creation. The children were allowed to express their original ideas through: a poem, video, song, diagram/art, story or designing a plan.
We want to acknowledge some of our senior students who entered the competition and sent through their work. Caritas Aotearoa New Zealand received more than 115 entries from across New Zealand schools. Earlier this week, we received news from Caritas, to congratulate two of our senior students who were awarded consolation prizes for making it to the finalists of the top ten! Through "The Trees That Count/Te Rahi Ra Tāne", there will be a tree planted in our region in honour of our two top ten finalists.
Congratulations to:
Vaasugi Uthamaputhrian from Learning Community Maunga and Aeva Pihema from Learning Community Ngahere.
Enviro Group News
On Thursday, Christine from Sustainable Papakura came to school to help the Enviro Group make some worm farms. Each learning community and the staffroom will have a worm farm. The Enviro Group will help the learners and kaitiaki of our school learn how to look after worms and what they can eat, and then use the lovely worm tea on our gardens.
New Families Meeting
We will be offering an opportunity for our new families who have joined us during Term 2, to meet with us to learn a little bit more about Holy Trinity School. This meeting will be held on Thursday 24th June 9:00am in Taamaua. Invitations will be sent to families. This is a time for us to share about our school culture, catholic special character, local curriculum teaching and learning programmes, how we operate and routines and expectations. Looking forward to meeting with our new families!
Sports News
Year 5 & 6 Winter Sports at Bruce Pulman Park
After many postponements and sporting cancellations over the last year, we were all very excited to join other netball and rippa rugby teams at Bruce Pulman Park on Wednesday, for our Annual Year 5 & 6 Winter Sports Day. 
Our boys rippa rugby team played extremely well given the wide ranging weather conditions and wet ground.  They walked away with their heads high after drawing one game and winning the remainder of games they played. All players displayed great ball handling skills and team work to provide some healthy opposition to the teams they played. Congratulations to our Rippa boys who won their division! Well done boys!
Our netballers played extremely well too. We can also be proud of their achievement of winning three and losing only one game. We were impressed with their teamwork and quick passing skills to make the most of the opportunities they had on the day. Several students were playing in a netball competition for the first time. Hopefully we can entice them back again for more games and competitions in the future. Well done to Jairus for being the only boy to play in this mixed netball competition today!
We would like to thank the following people:
-A big thank you to our referee, Sam Pou-Pomare (LC Ngahere) who helped to referee many of the games we played in.
-Thank you to Georgina Lautua (LC Ngahere) for helping out with umpiring the netball matches.
Adult helpers:
A big thank you to the adult helpers who supported us with words of encouragement from the side and who managed teams on the day: Apaula Fruean-Lautua, Leilani Tolutau, Aeisi Aeisi, Simon & Cassie Karena, Ralph Gayatin & Johanna Flores.
Our Champion Ripppa-Rugby Team:
Raphael Gayatin, Sebastiano Simonetti, Konrad Karena, Toia Taimalie, David Aiesi, Pau Taimalie, King Tolutau, Deyshawn Tolutau, Samipeni  Finau , Ignatious Noue, Lucas Witehira.
Netball Team:
Avianah Sului, Rosaria Soo Choon, Vaasugi Uthamaputhiran, Chelsea Winston, Emereziana Lautua, Lani Bella – Winter, Norma Stephens, Jairus Penaia, Simone Paterson.
Book Fair and Book Club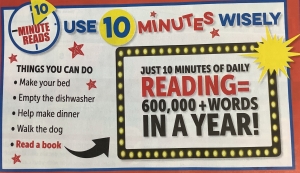 Thank you to our school whānau for your support of our Book Fair held during Book Week. Thanks to you, we earned $660 for the school to spend on resources! We know many of our tamariki enjoyed the Book Fair and we hope to bring it back next year.
The last issue of the Book Club catalogue for Term 2 is out now. It's a great time to stock up for the school holidays which aren't too far away.
Ngā mihi,
Miss Gill
Book Club Coordinator
Reminders
Health, Safety and Well Being!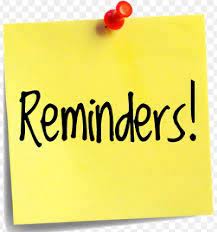 Please take care in the school car park – slow right down when you are driving through this area as there are children and families about. Only park in designated carparks – if there are no parks available then drive through to the exit and park in the neighbouring streets and walk back into school.
Please make sure if you are a pedestrian in the car park area, to only cross to your car on the pedestrian crossings that are marked for this purpose. We can keep everyone safe if we follow the safety rules!
Last week, one of our families stopped on Airfield Road and whilst waiting to make a right hand turn into the school entrance, was hit from behind by a truck. Thankfully, no one was hurt but it was extremely scary for all involved. Our prayers and thoughts remain with the family involved. We are grateful to the Police for their support and to our own school families who offered care and help at the time. Remember to keep your own speed to 60kph on Airfield Road!
We are finding a lot of blobs of chewing gum at school – stuck to our carpets, decking, concrete and court areas! Please keep chewing gum, lollies and chocolates as treats for home.
Our school winter uniform for footwear, is school socks with the school colour band at the top and black winter school shoes. Please endeavour to have your child/ren wear the correct school uniform – thank you to families who write a note to explain reasons for their child not being in the correct uniform – this is appreciated!
Upcoming School Events
School Closed Queen's Birthday Weekend
Monday 7th June
Papakura Mārae Visit for our Māori Whānau
Wednesday 9th June @ Papakura Mārae 2pm-6pm 
Year 7&8 Winter Sports Field Day
Thursday 10th June @ Bruce Pulman Park Complex
School Gathering Liturgy and Assembly – led by Learning Community Awa
Monday 14th June 8:50am in Taamaua/school hall
RE Books Go Home
Monday 14th June – Friday 18th June
Baptism Preparation Classes with Fr Iosefa/Ana Silva
Wednesday 16th June @ Staffroom at school 6pm-7pm
PTFA Matariki Disco
Friday 18th June in Taamaua/school hall 6:30pm-8:00pm  
School Board Monthly Meeting
Wednesday 23rd June 6:00pm in the staffroom
New Families Meeting (for new families who commenced in Term 2)
Thursday 24th June 9:00am in Taamaua/School Hall
SCHOOL CLOSED for students/Teacher Only Day
Friday 25th June
Papakura Community Service Dinner – VOLUNTEERS needed!
Tuesday 29th June  5:45 – 6:45pm Crossroads Methodist Church, 25 Broadway, Papakura
PTFA Meeting
Tuesday 29th June 7:30pm in the staffroom
Mahi Tahi Parent/Teacher/Student Conferences – 15 mins interview/formal
Wednesday 30th June at school 3:15pm – 6:30pm
Mahi Tahi Parent/Teacher/Student Conferences – open time/informal
Thursday 1st July at school 3:15pm – 6:30pm
Term 3 Concludes
Friday 9th July
Upcoming Community Events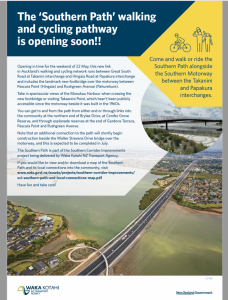 Print or Save this Post