Greetings, Kia ora, Kia orana, Talofa, Mālō e lelei,  Namaste, Ni Hao, Bula, Hola, Kumusta
Dear Families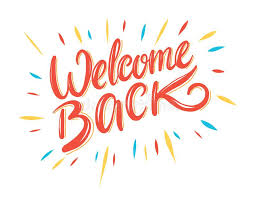 What a joy it has been to open our school gates and doors wider this week to welcome our school families back on site. It has been great having the children here with us during Alert Level 2 but we have definitely missed the contact with mums and dads, grandparents, aunties, uncles and friends.  Now we are at Alert Level 1, please do come on in and see us here at school and join us once again in day to day activities commencing with our first gathering as a whole school community this coming Monday 15th June at 8:50am in Taamaua/school hall. Learning Community Moana students (Years 6/7/8) will be leading us in liturgy and in school assembly.
We extend a big, warm welcome to Tawhiri Peters, Daniel Thorpe, Jade Larracas and Ma Larracas who have recently joined our Holy Trinity school whānau. May these children and their families feel a sense of belonging as we embrace them with Holy Trinity hospitality, friendliness and kindness!
Alert Level 1 at School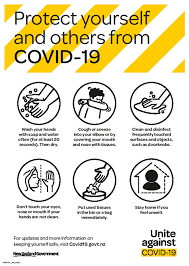 Now that we are in Alert Level 1, our parents, families and friends are most welcome to be on the school site. For us, there will be no major changes to what we are doing and our school continues to be safe to attend! We have a good cleaning routine in place, people and children who are sick are staying at home and we continue to encourage good hygiene practices. Physical distancing and a contact tracing register are no longer requirements BUT we have a QR code for Holy Trinity School displayed around the school buildings for you to use the NZ Covid Tracer App when you come on site.
We are very much looking forward to having our school families on site so do come in!
Feast of the Most Scared Heart of Jesus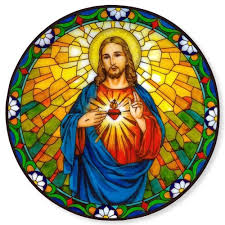 Next Friday, we celebrate the Most Scared Heart of Jesus. This is a special day in the Church liturgical calendar! There are many powerful images that depict the Sacred Heart, that help us to understand God's amazing love for us. When we gaze upon these images we can reflect on … how we recognise others' love for us and how we recognise God's love of us. In our family prayers, we can ask God to reshape our hearts so that …
we reflect God's hospitable heart in our welcoming of others,
we reflect God's concerned heart in our generosity,
and we reflect God's comforting heart in our care of those who are sick.
May God Bless us with hearts that create communities wherever we are and May God Bless us with the fire of His Love. Amen (Source: Act, Love, Walk – praying in the Josephite Spirit)
Catholic Special Character External Review Report
We are very pleased to be able to share with our school community the summary of the findings from our recent review undertaken by personnel from the Catholic Schools Office. The 10 page report is very affirming and leaves us in no doubt that we are a living faith community, providing our children the best catholic education that we can. We congratulate all those involved in the preparation and the on site review process. The full report can be accessed by clicking this link – CSC Confirmed External Review Report 2020 (1)
The Summary …
Holy Trinity Catholic Primary School is ably led by the Principal and BOT Chairperson who work tirelessly along with their teachers, staff and Board members to provide an excellent Catholic education for their students.  At the heart of this school are the Catholic hearts of those who work in the school.  The Board of Trustees, Principal and staff see their work as safeguarding and strengthening Catholic Character.
The school has a strong learning environment.  Gospel values are modelled by staff and adopted by students.  The integration of faith and life is evident and characterised by warm relationships and the active witness of Catholic Faith in the school.  The Board of Trustees, parents, teachers and children have a clear understanding of the school's goals and all members of the school community live by the charism, 'A Three in One Relationship, Unity, Model of Love'.
Senior students are a living testament to what the school is achieving and what the community aspires to in their Trinitarian Vision.
Vision: 'Learn love and Serve in the name of the Father, the Son and the Holy Spirit.'
Charism: 'A three in Once Relationship, Unity, Model of Love.'
Gospel Values: 'Unity – Integrity – Respect – Compassion – Resilience – Excellence'
The Charism, Vision and Values provide encouragement, spiritual nourishment and resource for students and staff and families within the school community to develop and grow their own faith journey.
All students are cared for as unique beings in the likeness of Christ and while they are at the centre of the school, they are at the same time within a greater organisation that upholds, practices and implements the principles of 'The common good.'  The Catholic concept of community is encapsulated by the common good which is explicit at Holy Trinity.
The school emblem, a triquetra, is a visual representation of the cohesive trinitarian relationship.  The three interlaced arcs, overlapping in relationship with each other remind everyone in the school community, students, staff, board, families and parish to be the Face of Christ for each other, to do the simple things well, for each other, every day.
Daily life at this school is intentional and guided by the Gospel.  Board, leaders and teachers who are committed to the school.  Eager students are joyful and responsive learners who have a passion for their school.  Holy Trinity Catholic school bears the distinctive "Spirit of Catholicism" and this permeates its whole curriculum and is understood by students as being embued, in all things through its Charism. 'A Three in One Relationship, Unity, Model of Love'.
Philip Mahoney, Manager Catholic Education Services
Christine Smith, Review and Development Officer, Catholic Schools Office
DRS Report
Trinity Feast Week Celebration
Last week, we had a Trinity Feast Week Celebration in which our students and kaitiaki explored our special character of the Most Holy Trinity. Our children also worked in their Whānau groups as they learned about our four whānau patrons – Bishop Pompallier, St Mary of the Cross MacKillop, Bishop Patrick Dunn and Venerable Suzanne Aubert.
It was an exciting week to see the senior students working alongside their junior buddies (tuakana/teina) as they worked together for the "Trinity Challenge". Students worked in small groups to create and explore ways they can share and explain the Holy Trinity to others through either a song, poem or visual art. We congratulate our winners for the Trinity Challenge for 2020 and acknowledge all our children for the work and effort they put in. It was indeed a very special week!
Trinity Challenge Winners for 2020
| | | |
| --- | --- | --- |
| 1st Place | Stella Baptista, Katherine Farley & Simone Gertos | MacKillop Whānau |
| 2nd Place | Zachary Cillo, Nia Vaitaki & Brody Smith | Patrick Dunn Whānau |
| 3rd Place | Zachary Poh, Langi Aiesi, Kai Costello & Paea Nau | Pompallier Whānau |
| 4th Place | Simone Paterson, Maria Mangalassery & Peyton Singh | Pompallier Whānau |
| 5th Place | Abigail Moorthy, Ysabelle Gayatin & Lani-Bella Winter | Patrick Dunn Whānau |
Christian Meditation at School
Christian Meditation is a very special prayer that is embedded in our school culture and very much a part of who we are. Every day after lunch, our school spends time in the silence of meditation. It's a quiet time to still ourselves and to be in the presence of our Risen Lord. A time where we let ourselves into the calm of God's aroha/love and let go of our worries and anxiety. Our children hear the 3 dings of the meditation bowl to remind themselves to sit up, to calm their breathing and close their eyes as they become calm and still. Father Peter Murphy, of St Mary's Parish Papakura, is a strong advocate of Christian Meditation and has worked with our staff to explore the importance of this meditative prayer form.
Feast of the Body and Blood of Christ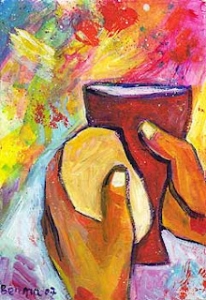 This coming Sunday, we celebrate the Feast of the Body and Blood of Christ. This is a day of gratitude for the gift of the Eucharist. Each time we gather at Mass, we listen to God's Word. We pray for the world and for the church, and we give thanks to God with bread and wine. Then, united with God and with one another, we share the bread and wine. They have become the Body and Blood of Christ. We celebrate Eucharist at Mass every Sunday in memory of Jesus, just as he asked. "Do this in memory of me".
End of Term School Mass
We will be having our end of term Thanksgiving Mass in Taamaua (school hall) on Wednesday 1 July at 9:00am. Father Peter Murphy of St Mary's Parish Papakura, will be leading our celebration as we gather together for Eucharistic Mass for the first time as a school community since the Lockdown. We invite you to gather with us as we give thanks for the love and grace of our God/Te Atua and continuous protection upon us and our nation.
Staffing
Thank You Support Staff
This week was National Support Staff Week! We are very blessed to have a wonderful team of Support Staff who work alongside our teaching staff here at Holy Trinity. We thank our Support Staff for the great work they do in our school and especially acknowledge their contributions to school life and the value that they each bring to their specific roles.  To our Learning Assistants … Carolyn Harvey, Hilda Pritchard, Amila Wijesuriya, Vincet Lautua and Angela Aiesi – thanks for all you do to make our students feel loved, cared for, successful and for the way you build their self esteem and encourage them in all that they do. To our Office staff … Jennifer Quarterman and Viv Smith, thank you for ALL that you do to keep our school operating smoothly, for the organisation of so many things, the welcoming and hospitality shown to our families and visitors and for all the little things that you do to keep us ticking along. To our Number 1 Caretaker, Allan Quarterman – thank you for caring so much about our school and for making us always look the best. You take great pride in your work and we so appreciate this. Happy Support Staff Week to you all!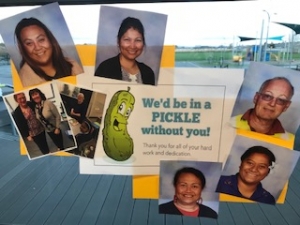 Welcome!
We warmly welcome Ms Rochelle Drollet to our teaching team. Rochelle is working alongside the children and kaitiaki in Learning Community Awa every Thursday and Friday (providing Deputy Principal release for Mrs Speechlay). Rochelle brings with her a wealth of teaching knowledge, experience and skills from her time teaching in catholic schools. We are looking forward to enjoying and valuing the teaching strengths that Rochelle has to share. Great to have you on board, Rochelle!
Hauora – Health & Safety
DRILLS, DRILLS, DRILLS!
Over the last two weeks we have performed four sets of drills in case of an emergency event. We started with a fire drill at the beginning of last week and ended the week with one yesterday afternoon. Safe to say that our students did very well, and that we will continue throughout the year to ensure that these emergency practices are constant, so as to keep our students safe, equipped and prepared. At this week's Assembly we promoted three phrases that could be used to help our students remember the process for each unique emergency. For a fire emergency, students STOP what they're doing, COMPLY and listen to the instructions of their Kaitiaki, FOLLOW their Kaitiaki to the designated  assembly area and LISTEN while being quiet for their name to be called out, as their Kaitiaki marks the roll and ensures that they're safely with the group. In an event of an earthquake, students DROP under a table or by the wall away from windows, COVER themselves whilst under the table or by the wall and HOLD their arms and legs in together. For those that cannot make the safety of the wall or a table, they must tuck themselves into the 'turtle' position. And for Lockdown, students GET DOWN and GET LOW as they can, and make their way safely to the designated area, and GET LOST where they make sure they cannot be seen from the windows or doors of their Learning Community. So, if you could have this conversation with your tamariki, your support would be very much appreciated. Remember, STOP, COMPLY and LISTEN; DROP, COVER and HOLD; GET DOWN, GET LOW, GET LOST!
Cyber Safety
Post Lockdown, our new 'norm' involves the way in which we communicate with each other. Our students now have the knowledge and skills, to access each other through a variety of social network platforms. As well as the many possibilities, this could also present security and safety issues as well. N4L (Network for Learning) has worked out a way to help parents keep their children safely connected at home. They have provided a safety filter that families can set up on learning devices at home. Just go to switchonsafety.co.nz to find clear instructions on how to do this. This is an extension of the many safety and security services N4L have in place at schools. Key questions can be answered at switchonsafety.co.nz/faqs alternatively please send any questions to help@n4l.co.nz.
From the Hauora Team …
Get in the zone! Immerse yourself in an activity that gets you in the zone and helps you feel at peace.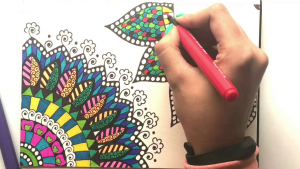 Put on some music and find your comfortable and safe place. Print out a picture to colour in. If you don't have a printer, try drawing colourful patterns on a blank piece of paper. It's ok to reflect on your life while colouring, it is also ok to keep a blank mind and be present in our colouring. 
Being in the zone positively contributes to our overall happiness. Activities such as colouring help us to be present and mindful.
Learning Community News
Learning Community Ngahere-Library
In LC Ngahere, we have been learning about what Innovation means as part of our Concept learning. We have been thinking about and looking at our new playground and wondering how little children can reach the flying fox!
After looking at the playground, the children then discussed their plans to fix the problem.
Some suggestions were;
"Put a ladder at either end of the flying fox"
"Put a ladder in the middle"
"Fill the middle with sand"
"Make it higher at either end by building with bricks"
"Stick the bricks together with a glue gun"
"Put a little trampoline in the middle so that the little children can jump on it and then stretch up and reach"
The children then drew their plan and discussed how they think the problem can be solved. The next step is to put their plans together and hand them in to Miss Lindstrom, our Principal to look at. We hope she will help to make a decision about how we can improve the flying fox so that we can use it too!
Learning Community Ngahere – Taamaua
In LC Ngahere Taamaua, we have been making sure the children are feeling happy about being back to school. We have focussed on what God is like and how being created by GOD makes us unique and special. We are learning that we are alive because of GOD's love for each of us. This knowledge has been transferred into our art which is displayed in our room.
We have drawn a picture of ourselves as 'Superkids' which shows how unique and special we are.
We are very proud of our achievements in representing who God is and who we are and His love for us – as we are created in his likeness and image.
Now COVID 19 is at Level 1 please feel encouraged to come into Taamaua and applaud our children's work.
Learning Community Whenua learning …
Learning Community Maunga and Sock Puppets 
In LC Maunga, since our return from Lockdown, we have completed a number of creative tasks. One of these was making sock puppets from old socks from home and adding different elements to make our sock puppet as interesting as possible. We will practise describing our feelings and emotions using these puppets next week. This drama work sits as another way of developing resilience in our students since our return from Lockdown.
We have also created rich character descriptions for our sock puppets. Well done on your innovative and creative thinking LC Maunga. A big thanks to Mrs Wijesuriya for her help in putting these together.
Curriculum News

A week ago, a message through Linc-Ed, was sent to ask for your thoughts and ideas around learning at home during Lockdown. The response from some of our families was genuine, uplifting, honest, and very much appreciated. Thank you, to those wonderful families who gave their time, thoughts and much appreciated ideas and suggestions.
In case you didn't get the chance and would like to contribute your thoughts to learning at home during Lockdown, if you click on the link below, it will take you to that survey. Your time, thoughts and responses are very much valued.
To participate in our survey click on this link HERE
We're mindful of the creative and innovative learning that was done at home during Lockdown, and would love to capture those successes moving forward when planning for your child's learning here at school. Ka mau te wehi for the work you did for all our tamariki!
End of Day School Traffic and Parking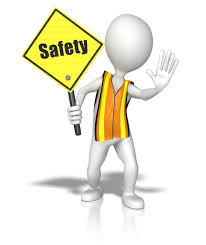 THANK YOU for your patience and consideration shown as we endeavour to cope with traffic on Airfield Road. There is much congestion due to school traffic trying to enter the school area at the end of the day (2:50pm).
PLEASE HELP US to keep everyone safe by following these guidelines:
PARK in the neighbouring streets e.g. Amokura St or Matata Drive and walk in to school to meet your child/children at the end of the day.
ONLY use the designated car parking spaces if they are available. DO NOT parallel park behind parked cars.
PLEASE leave the school car park spaces for our families who have toddlers or babies in the car AND for our grandparents.
PLEASE DO NOT park in the Bus Bay area. This is ONLY for drop off and pick up so that the traffic can keep moving.
POLICE and AUCKLAND TRANSPORT SUGGEST that parents/families …
DO NOT make a right hand turn into the school car park BUT drive down to Mill Road roundabout and return down Airfield Road to make a left hand turn into the school car park.
DO NOT make a right hand turn from the school exit drive onto Airfield Road. Turn left only and drive down to Porchester Road roundabout and return down Airfield Road if needed.
ORGANISE to come at a slightly later time (3:00pm – 3:10pm) for pick up rather than at the busy time of (2:50pm – 3:00pm).
THANK YOU so much for helping to keep our children and families SAFE!
PTFA AGM
The PTFA AGM will be held Tuesday 23rd June 7:00pm in the school staffroom. ALL ARE WELCOME.
Please come along and be part of this wonderful team of parents, staff and friends who help to organise social events for our school community, fund raising events to support projects like the new playground and who contribute locally raised funds to curriculum needs and resources for our children's learning and well being!
Linc-Ed is changing to HERO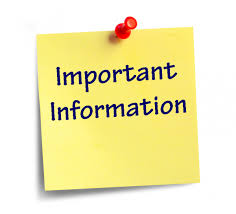 Our Student Management System LINC-ED is moving to a new software called HERO.  This migration of our school's Linc-Ed is commencing next Friday 19th June and will all be in place by Monday 22nd June from 8:30am. Once the migration starts we will no longer have access to the Linc-Ed site.
HERO provides the ability for parents to receive messages through the app, rather than being an email service. To view community notices, you can simply log into the HERO app and stay up to date with all school communication. We will contact you when HERO is available to access. You will then be able to download the app and login as your email address and password will not have changed. We ask that you please wait until the migration process is completed before trying to log into HERO, as this can disrupt the process. 
We will provide you any assistance needed with logging in and accessing HERO once the migration to the new software has been completed.
Keep an eye out for further information on our Linc-Ed posts this coming week.
School THANK YOU to Families/Whānau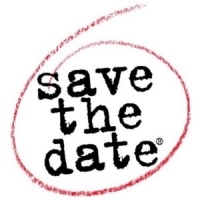 Please keep THURSDAY 2nd JULY free for an afternoon at school, when we can take the opportunity as staff and students to say THANK YOU to our families for the wonderful participation in home learning during Lockdown. We want to show our appreciation to our mums and dads, grandparents and sisters and brothers for being the kaitiaki /teachers and helping to continue family and school learning through the many fantastic activities undertaken at home.  More information to follow!
Upcoming School Events
School Liturgy and Assembly – led by Learning Community Moana
Monday 15 June 8:50am in Taamaua/school hall

School Liturgy and Assembly – led by Learning Community Maunga
Monday 22 June 8:50am in Taamaua/school hall
LINC-ED SYSTEM changes to HERO app
Monday 22 June from 8:30am
PTFA  AGM – Parents Teachers and Friends Association Annual General Meeting 
Tuesday 23rd June 7pm in the school staffroom 
Board of Trustees Monthly Meeting
Wednesday 24th June 6pm in the school staffroom
End of Term THANKSGIVING Mass
Wednesday 1st  July 9am in Taamaua/school hall 
School THANK YOU FEAST for Families/Whānau
Thursday 2nd July from 3:00pm -6:00pm in Learning Communities
Term 2 concludes
Friday 3rd July
Term 3 commences
Monday 20th July

Print or Save this Post