Greetings, Kia ora, Kia orana, Talofa, Mālō e lelei,  Namaste, Ni Hao, Bula, Hola, Kumusta
Dear Families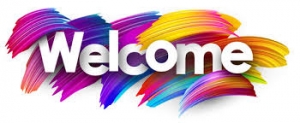 Warm greetings to you all as we continue school, work and home life in our nationwide Alert Level 3 conditions!  On behalf of our school community, we extend a very special welcome to our new families who have joined us in Term 2 and although not physically on site yet, we hope you will already feel part of the Holy Trinity whānau. Greetings to Julian, Abigail, Katherine, Austin, Isaiah, Gurbani, Brody and Keani. May our school's vision statement and spirit/wairua of Learn Ka Ako, Love Ka Aroha and Serve Ka Manaaki wrap around each of you as we connect with and embrace you as our newest members of Holy Trinity community.
From Pope Francis …
In an interview recently, Pope Francis talked about the challenges posed by the COVID-19 pandemic. 'We need to rediscover the concreteness of small things, the small acts of kindness shown to those who are close to us, family, friends. We need to realise that our treasure lies in small things. These are tiny gestures that sometimes get lost in the routine of everyday life, gestures of tenderness, affection, compassion, that are nevertheless decisive, important.'
Pope Francis gives examples of sharing 'a hot plate of food, a caress, a hug, a phone call ….These are everyday gestures that make life meaningful, and create communion and communication amongst us, helping us to discover a new closeness, a new patience and a new way of listening' (Pope Francis 18 March 2020)
May we, as Holy Trinity whānau practice these everyday gestures that bring love, peace, hope and comfort to our home "bubbles".
Home/Distance Learning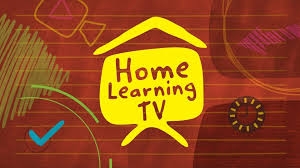 We are very proud of our Holy Trinity whānau and the way we have united as a strong, resilient and positive school community to ensure that all our families and staff are cared for with both educational and pastoral needs. I add my thanks to those of Mr Philip Cortesi, our Board of Trustees Chairperson, in acknowledging our amazing staff both teaching and support staff for the work in preparing, planning and implementing the distance/home learning programme. I especially want to acknowledge our parent community for the fantastic work that you are doing at home to support your children with their ongoing learning – not just the school based learning but the wonderful family activities that you are doing that encourages the children to explore, observe, question, investigate, suggest, change, innovate, create, build, construct, demonstrate, talk about and think about and so much more.
We never stop learning so being away from school does not mean the children are missing out, what it does mean … is that they are learning in a different context being at home, where they are gaining and developing new skills, new knowledge, new understandings and an appreciation for learning in each of their family Bubbles! We are proud of the way the children are choosing their learning activities, adapting and responding to each of the challenges and projects in a way that best shows their understandings and then communicating and sharing this learning on our HTCPS Learning Wall. It truly is wonderful!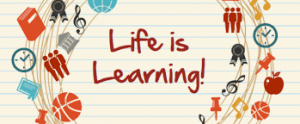 DRS Report
Easter Season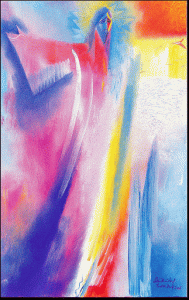 We are in the Easter season which is a special time for us to reflect upon the death and resurrection of Jesus Christ. As Easter people, we know that Alleluia is our song! Our Risen Lord is with us in our homes as we gather in worship and prayer. His presence is in the laughter of our loved ones, the cry of a child and the smile of our grandparents. He is present in the strength of those who continue to serve our country during this unprecedented time. He is present in the wave of our neighbours and the greetings of our loved ones on the phone. Our Risen Christ is present in and around us, and as Easter people let's continue to bring his presence to others by being his face, his voice and his hands. We may not be able to gather physically together, but we meet in the thoughts and voices of our prayers and petitions as we journey through this lockdown. May the presence of our Risen Lord ever be with you and may our God of love be with us all.
Resurrection Light
Risen Christ, when darkness overwhelms us, may your dawn beacon.
When fear paralyses us, may your touch release us.
When grief torments us, may your peace enfold us.
When memories haunt us, may your presence heal us.
When courage leaves us, may your spirit inspire us.
When despair grips us, may your hope restore us.
And when death threatens us, may your Resurrection Light lead us.
Amen
Author: Annabel Shilson-Thomas
Mothers Day
Sunday 10 May is a day we set aside to honour all our mothers, grandmothers and mother figures in our lives. Where would we be without their nurturing love? It's a day we give thanks to God for the gift of our 'mums'. For the way they love, the way they care and the way they comfort us. Thank you mum and Happy Mothers Day!
Reflection of Mother
Today, I looked in the mirror;
Curious as to what I would see.
I expected to see my reflection
Staring back at me.
But as I looked, I saw something more
In the face that was there.
I saw the reflection of my mother;
A woman filled with care.
Each year is another year closer.
To looking like my Mother.
I see her in my reflection
In one way or another.
May I not only look like her
But, reflect her heart as well.
For it's full of love and kindness;
God's goodness in a nutshell.
Another year closer to looking like mum.
That only makes me glad
For I love my beautiful Mother.
She's the best reflection I've ever had.
Author: Kirsten M Saccardi
Staffing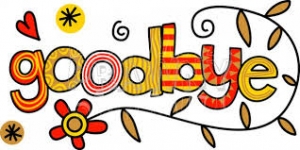 Mrs Heidi Perese, one of the kaitiaki from Learning Community Awa completes her teaching time with us at the end of next week. Mrs Perese has made a personal decision to pursue other avenues in her teaching career.
We thank Heidi for the many contributions she has made throughout Term 1, to the great teaching and learning programme in Learning Community Awa. Heidi has brought her skilful teaching, many experiences and a very good educational knowledge to the teaching team. We have appreciated her gentle nature, respectful relationships and her deep love for the children in Learning Community Awa.
We are hoping that once school has fully reopened, Mrs Perese will be able to come back for a "farewell party" so everyone has an opportunity to say goodbye!
Mrs Kirstie Thorpe has been appointed to this full time position to the end of the 2020 school year, and will continue to work in Learning Community Awa in a full time capacity. Kirstie currently works alongside the Learning Community Awa teaching team and children, so this will be a very smooth transition for the teachers and the children. We thank Kirstie for her willingness to commit to our school at this time and look forward to her commencing full time with us on Monday 11th May.
We will definitely get to see Mrs Perese again for a "goodbye" and to see Mrs Thorpe again for a "hello".
Health and Well Being!
We have lots to be thankful for! Practicing gratitude everyday helps us to be positive and happy humans.
Although we are currently faced with challenging times, we are thankful to have the people in our "bubble" to lean on and create special memories with.
Let's practice showing gratitude!
Set aside a few minutes a day to sit with your family and talk about all the things you are thankful for.
Remember anything we like, love, enjoy or appreciate is something we can feel grateful for.
You can find more information about Gratitude O-Clock at https://sparklers.org.nz/parenting/sparklers-home-gratitude-o-clock/
From the Holy Trinity Hauora/Well-Being Team
Curriculum News
Term 2 Concept Learning
Our concept learning for this term is Innovation! With our current Alert Level 3 situation, we have observed as a teaching community, the amazing 'innovative learning' that has happened at home. In the true spirit of innovation, we have seen whānau come up with fantastic ways to continue the learning of their tamariki in what is a very tricky time for all. We have seen learning that fits whānau life, keeps everyone happy, but more importantly keeps everyone safe.
This term as a follow on from last term's concept of Taonga, we will explore and look at activities and learning opportunities where students can:
explain how they can use their taonga to help improve our world.

understand how taonga can help shape a new idea (innovation).

consider others' perspective to new ideas/innovation.

make connections from their taonga to a variety of opportunities to make a positive difference.

understand that innovations affect ourselves and others in different ways. (Walk in others' shoes)

see a need from different perspectives and form a better solution to make a positive difference/change.
Below are the essential questions that we will use to inform our learning, the understanding we hope to achieve, and what we hope to do with that learning so that our world can flourish and blossom.
School Newsletters
Welcome back to our regular school newsletter which is published fortnightly on Fridays. You will receive an email with a link to the newsletter about 6pm each Friday fortnight. You just need to click on the link and it will take you straight to our school newsletter. Our newsletters are also accessible on our school website www.holytrinity.school.nz by clicking on the "on line news" tab located across the top of our Home page.
School Winter Uniform
In Terms 2 and 3, students are required to wear the Holy Trinity Winter Uniform as determined by the Board of Trustees. This is not too different from our summer uniform with the main changes the option to wear a long sleeved Holy Trinity monogrammed shirt or blouse and navy knee school socks with plain black school shoes.
Although we are not sure when school will fully reopen, you may like to start preparing now for winter uniform readiness. Our school uniform stockist is NZ Uniforms @ 20/5 Lambie Drive, Manukau. They have sent through information that may be helpful for you in beginning to organise winter uniforms for your children.
NZ Uniforms: We are OPEN for contactless trading.
Following strict Health and Safety guidelines, we are able to provide uniforms for customers in the following ways:
Online, phone or email orders
Contactless courier delivery
Contactless click and collect from our stores – collection times by arrangement
Temporary opening hours: Monday – Friday 12pm-5pm, Saturday 9am-1pm.  (Nayland College Campus store – Mon & Wed 8-9.30am, Tue & Thu 2.30-4.30pm, Sat 10-1pm)
How will our contactless click and collect work?
Online orders – choose the click and collect option at the checkout.
Phone or email orders – contact your nearest store (phone or email) and place your order. We will require credit/debit card or internet transfer payment.
Our team will pick your order and phone you to arrange a collection time slot so that you can avoid contact with other customers.
When you arrive at the store, phone us from your car, we'll bring your order to the door, verify your ID through the door, then ask you to stand back 2 metres while we open the door and leave your uniforms for you to pick up.
Our staff will have PPE where appropriate, will be practicing safe distancing measures in-store and will be following the Ministry of Health guidelines.  Only staff who are 100% well will be in our NZ Uniforms work bubble.
Please note that we will require all contact details for our contacts register – full name, phone, home address and email address.  Thank you in advance for your cooperation with this.
Other information:
Can I get a WINZ quote for school uniforms?  Yes you can. You can do this on our website or phone your nearest store and we can help you.  Please advise your case manager that we will require direct payment as we cannot accept your payment card under Alert Level 3, and we will need to see the confirmation of payment in our bank account before we can supply your garments.  We will call you when your uniform can be collected.
Can you try on items for size like you normally would have done? Sorry, no. You will need to choose your sizes carefully.
Can I return an item for another size if it doesn't fit?  Yes, you have two options. You can either courier your garment back to us and, once received, we can courier back a different size to you.  You must use a track and traceable courier.  Please download the return form here https://www.nzuniforms.com/pages/retail-shop-returns.htmx.   Or, alternatively, we can do a contactless exchange at your store.  This needs to be pre-arranged with your store so you must call us to arrange a time slot.  Please note that we will not accept worn or unclean garments and all labels, tags and packaging must be included.  Our full return policy and further details can be found on our website https://www.nzuniforms.com/pages/returns.htmx
Can I pay when I collect my uniform?  Sorry, no. We can only accept contactless payment (online, credit/debit card phone payment or internet transfer) at this time.
We are very excited to be 'open' again and we look forward to working with you as we navigate through this new way of providing your uniforms.
Thank you for shopping at NZ Uniforms.

Print or Save this Post