Greetings, Kia ora, Kia orana, Talofa, Mālō e lelei,  Namaste, Ni Hao, Bula, Hola, Kumusta
Dear Families
A very warm welcome to all of our school families as you join with us for the 2020 school year. We extend an extra special welcome to children and families who will be joining Holy Trinity School whānau for the first time.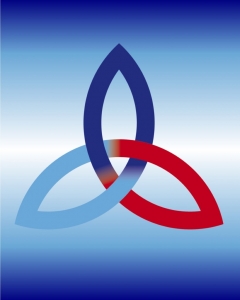 We welcome you into this lovely caring, catholic community of learning, loving and serving in the name of the Father and of the Son and of the Holy Spirit. We encourage you to share in your child/children's education and faith journey by participating, supporting and working in partnership with our school. This will ensure that our children will have every opportunity to grow and develop as young christians, citizens and learners.
Tuesday 4th February is our first day of Term 1. We will be gathering in Taamaua/school hall, for a Whakatau at 9:15am. This is a calling on and welcoming of new families to join with us as whānau. During this time, we share our Papakura and school hakas, our school Trinity karakia, and we share mihi and waiata (speeches and songs). We do this to acknowledge our school as a place of God and faith; to acknowledge all our tangata whenua and the people who support us in partnership and to acknowledge all of our Holy Trinity family members.
Before the start of our school day at 8:50am, new families are asked to come through to the reception area so that we can accompany you across to your respective learning community spaces. There will be a time of settling in and prayer and then we will gather as a school community at 9:15am for the Whakatau. New families are asked to return to the reception area at this time to await the "karanga" – a call of welcome.
HEALTH INFORMATION – CORONAVIRUS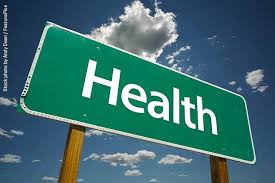 As we return from summer holidays, you will be aware through the media, of the international concern regarding the coronavirus outbreak. The health of our students and staff is a priority for us all. Therefore, following advice from the Ministry of Education and the Ministry of Health, we have been asked to communicate information to our parents of steps to take to reduce risk of infection.
Anyone who is unwell should not be at school. If you have a particular concern about your child's illness, please contact Healthline at 0800 611 116 or your GP for medical advice.
Healthline has translators and interpreters available 24/7 in 150 languages including Mandarin and Cantonese.
If your child is at high risk because they have travelled recently to Wuhan or Hubei province in China or has been in close contact with someone confirmed with the virus, then they must delay their start to the school year for 14 days and voluntarily stay away from school. The incubation period is currently considered to be up to 14 days which means a person can have the virus but have no symptoms for up 14 days. If your child attends school while showing symptoms, they may be asked to return home by the Principal.
In terms of keeping yourself and your family well, the Ministry of Health suggests the following:
regularly washing hands (for at least 20 seconds with warm water and soap and dry thoroughly)
covering your mouth and nose when you sneeze
staying home if you are sick
avoiding close contact with anyone with cold or flu-like symptoms
if you feel unwell you should avoid public gatherings and events.
Beginning of the Year Needs
School Stationery 2020 purchasing:
We've teamed up with OfficeMax to make back to school easy! You'll find your child's school stationery list online at myschool.co.nz. Simply search for our school, select your child's Year level and follow the instructions on the website. For example if your child is in Year 1 then please click Yr 0/1 or if they are in Year 2 then press Yr 2/3 and so forth. You can also earn School Rewards for our school if you buy through OfficeMax MySchool. We can use these rewards to purchase extra resources.
OfficeMax MySchool makes back to school easy for you with these great benefits:
– Order the easy way – online at myschool.co.nz, phone 0800 724 440 or in your local OfficeMax store.
– Price match promise – find a lower price and OfficeMax will match it.
– Free Delivery – for orders over $46. Choose delivery to home or work at a time that suits you.
– Multiple payment options – including secure internet banking, credit/debit card and cash in your local OfficeMax store.
School Uniform 2020 purchasing:
School uniform items can be purchased ONLY from NZ Uniforms – 20/5 Lambie Drive, Manukau.
Phone: 09 950 6747 Email: manukau@nzuniforms.com Store hours: Weekdays 9am-5pm, Saturday 9am-1pm.
Please ensure children have the correct uniform from Day 1 including a navy monogrammed bucket sun-hat and black open toed school sandals.
May God's Blessings be upon you as we begin this new year  …
May we be blessed with generous love, courage
and an openness to God's call for us
to learn, love and serve in his Name.
Kind regards
Peta Lindstrom
Principal

Print or Save this Post