Greetings, Kia ora, Kia orana, Talofa, Mālō e lelei,  Namaste, Ni Hao, Bula, Hola, Kumusta
Dear Families
A special blessing for all our families this Christmas Season …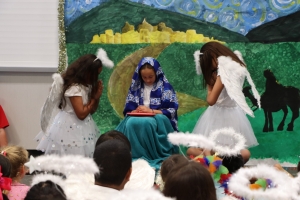 "Whenever we gaze into a crib this Christmas season
May new hope and joy flood our spirit
whenever we watch babies and young children playing
May a new energy delight our hearts
Whenever we are tantalised by the aroma of a bbq
May we unwind, relax and enjoy time off
Whenever the crush of family and friends overwhelms us
May the hospitality of our hearts expand
Whenever we provide a meal or bed over the holidays
May we experience love and appreciation
Whenever we spy our reflection in the mirror or pool
May we find ourselves to be images of God
Whenever we put our feet up for leisure
May the humble presence of the Incarnate One companion us
Whenever we feel our distance from each other around the world
May the Christ child draw us into unity."
Amen
(source: act Love Walk – Praying in the Josephite Spirit)
Principal's Message
THANK YOU!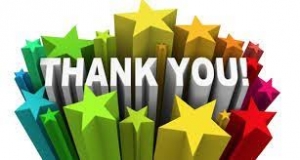 Thank you to our fantastic community who have walked alongside us this year. Along with the children and staff, you too are the heartbeat of Holy Trinity and we salute you for the many ways you have supported us throughout the year to make it the success it has been, for all. It has been wonderful to celebrate our achievements at the various end of year school events … Mahi Tahi Parent/Teacher/Student Conferences, Praise-giving, Family Picnic and Nativity Play and our End of Year Mass.
We are filled with gratitude for the way you support with Language Weeks, Sports Events, Maori Whānau Hui, Pasifika Hui, Consultation and Workshop Evenings for families, Community Surveys, Mission Market Day activities, EOTC activities, Mufti Day activities, BoT and PTFA meetings and activities, Learning at Home projects and concept learning etc – school is all about partnership and working together to enable the best opportunities for our children, so we are truly blessed with our school community and the significant contributions that you make to the daily life of our school. 
Thank you also for the way you give strength and unity to our school through the sharing of your own identity, culture and language. We hope to go from strength to strength in this respect – celebrating our diversity as we build our unity! We are very proud of you and are looking  forward to all we can achieve together in 2020!
There are many people in our school community who enact our vision of SERVE Ka manaaki. On behalf of the school community, we acknowledge and thank …
Our Governance Team, the Board of Trustees – Philip, as Chairperson and our BoT members who ably lead our school, who embrace and honour their respective governance roles and work tirelessly on our behalf.
Our PTFA for being so active! Thanks to Ginny Harman who willingly stepped into the Chairperson's role and continues to lead the team with energy and enthusiasm. 
Fr Peter and Fr James (St Mary's Parish) and Fr Brian, Fr Rob and Fr Kerry (St Anne's Parish) – we give thanks for another year of their presence with us in so many ways throughout this year. We are grateful for the love, care and spiritual guidance they share with us. 
Finally …
May the promise of hope, peace, love and joy be with you this Christmas Season.
Wishing you all a Holy and Blessed Christmas and restful, relaxing and safe holidays!
Peta Lindstrom
Last Day – School Organisation
Final Assembly
Monday 16 December 12:30pm in Taamaua
This will be our final gathering as a 2019 school family before we head off to a well deserved Christmas Season and the summer holidays.
School concludes for 2019
Monday 16th December 1:00pm.
SKIDS After School Care will be operating from 1:00pm if you are unable to collect your child/ren from school at 1:00pm – please call Rose on 021 289 9939 to make a booking.
Please note ALL staff will be off site from 1:15pm therefore after school duty /supervision of remaining students will conclude at 1:15pm.
DRS Report
End of Year School Mass
On Friday 6 December, we celebrated our whole school end of year Mass with Father James Mulligan of St Mary's Parish, Papakura and Father Brian Prendeville of St Anne's Parish, Manurewa. It was a wonderful celebration of the many successes and special events that took place this year. Pendants and certificates were presented to our senior students who are leaving at the end of this year. The students received a special blessing and were reminded of their calling to be disciples of Christ in our world, through small acts of kindness and aroha that they can share every day to all those they meet.
Farewell Assembly
Today we celebrated and farewelled our very own beloved teacher and deputy principal, Mr Jerremy Williams. Our senior students led a special liturgy filled with memories being shared by the Maunga students, blessings and gifts for Mr Williams. Our school has been blessed by the gift of such a special person and we send him with our aroha as he continues on a new chapter of his journey. We wish him the very best!
School Buildings and Development

We have a growing school roll which is very healthy for the life of our school! However it does mean that there is pressure on the number of learning communities/buildings that we require to accommodate our growing student population. Our Board of Trustees is working  closely with the Catholic Diocese of Auckland Property Managers who have the responsibility for ensuring our "accommodation" needs are met. As we are a Diocesan school and belong to the Bishop, it is the Diocese who make the decision about the use of school buildings and land/ground development.
We have been informed that two relocatable buildings will be transported to our school site in January. The current location of their siting on the school grounds is yet to be finalised but we do know that the relocatable classrooms will not be available for use in Term 1 2020. This is due to the "upgrade" that they need to go through to ensure they are ready for use as learning communities.
This does impact on our 2020 learning spaces therefore a contingency plan for Term 1 is in place. Please note that because of student numbers and an increase in enrolments, there are changes to where Year levels will be in each of the learning communities. This is so we can make the best use of the learning spaces for all!
Learning Community Ngahere – New Entrants/Year1  will be in the Library space
Learning Community Ngahere – Year 1 will be in a section of Taamaua/Hall
Learnign Community Whenua – Year 2 (younger)
Learning Community Awa – Years 2/3
Learning Community Maunga – Years 4/5
Learning Community Moana – Years 6/7/8
Learning Community Ngahere is our NEW Learning Community name!
For New Entrants, Year 1 and Year 2 students and for those students new to our school in 2020, we will be confirming their learning community and placements by email to families, so everyone is informed before the start of the year. Years 3/4/5/6/7/8 students will be as above.  Students had an opportunity to visit with their Kaitiaki/teachers in their new learning communities on Friday.
Junior Playground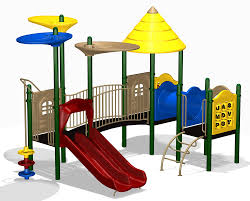 It's so exciting to know that our junior playground is going to be built over the summer holidays and … fingers crossed … ready for use in Term 1! Our thanks to the Board of Trustees and the PTFA for their commitment to raising funds and seeking grants to ensure we have a wonderful asset for the children to enjoy. Park Supplies Playgrounds are the suppliers and their personnel will be on site over the January holidays endeavouring to have all in place ready for the children once school commences in February 2020. Please refer to the Board of Trustees November newsletter for further information.
2020 Staffing and Learning Communities
Our staffing is confirmed for 2020 and the Learning Communities and kaitiaki/teachers have been organised as …
Learning Community Ngahere – New Entrants/Year 1 students (located in the Library)
Mrs Susan Champion
Learning Community Ngahere – Older Year 1 students (located in Taamaua)
Mrs Lainee Davies, Mrs Mavis Chung
Learning Community Whenua – Year 2
Mrs Lynn Rhodé
Learning Community Awa – Years 2/3
Mrs Maria Speechlay, Miss Alana Gaynor, Mrs Heidi Perese and Mrs Kirstie Thorpe (release teacher)
Learning Community Maunga – Years 4/5
Mrs Ana Silva and Mr Quenten Brown
Learning Community Moana – (Years 6/7/8)
Mr Andrew Malele, Mrs Mel Notley, Mrs Hannah Lendrum (part-time) and Mrs Kay Hey (release teacher)
We welcome Andrew Malele and Heidi Perese as they join our teaching team.  Both Kay Hey and Hannah Lendrum have been working with us this year in part-time positions and it's great to have them back with us again. It is exciting for us to see our teaching team growing and we are very much looking forward to the contributions of each new staff member as together, we strive to provide effective teaching and learning programmes that best meets the needs of our children.
Farewell Mr Williams!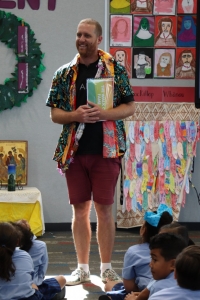 We acknowledge and farewell a significant member of our school team – Jerremy Williams, leaving us at the end of this year, returning to West Auckland to be at a school closer to home.  Jerremy, is an outstanding young man with many gifts and talents that he has shared so generously across the school during his time with us. He has a deep concern for the students in his care, wanting them to succeed, to grow and to be ready for their world. Jerremy has made wonderful contributions to our school development, to our systems and processes, to our learning, to our Holy Trinity culture and our way of being! Thank you Jerremy! Our love and God's Blessings go with him as he joins his new school community.
2020 School Dates
Term One – Tuesday 4th February to Thursday 9th April
Term Two – Tuesday 28th April to Friday 3rd July
Term Three – Monday 20th July to Friday 25th September
Term Four – Monday 12th October to Wednesday 16th December
2020 School Holidays:
Friday 10th April – Monday 27th April (includes EASTER and ANZAC Day)
Saturday 4th July – Sunday 19th July
Saturday 26th September – Sunday 11th October
2020 Teacher Only Days – School Closed
As part of the Primary Teachers Collective Agreement, there are days that schools can use for Teacher professional learning and development. This means that schools can close on a day to allow for all teachers to attend various professional development.
In 2020 – Holy Trinity Catholic Primary School will be closed:
Monday 2nd March and Friday 29th May … with another date to be confirmed.
Further notice of these dates will be given in the new year.
School Stationery 2020
Back to school requirements for School Stationery 2020.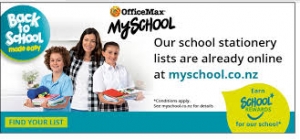 We've teamed up with OfficeMax to make back to school easy!
You'll find your child's school stationery list online at myschool.co.nz.
Simply search for our school, select your child's Year level and follow the instructions on the website. For example if your child is in Year 1 then please click Yr 0/1 or if they are in Year 2 then press Yr 2/3 and so forth. You can also earn School Rewards* for our school if you buy through OfficeMax MySchool. We can use these rewards to purchase extra resources.
OfficeMax MySchool makes back to school easy for you with these great benefits:
Order the easy way – online at co.nz, phone 0800 724 440 or in your local OfficeMax store.
Price match promise – find a lower price and OfficeMax will match it*.
Free Delivery – for orders over $46*. Choose delivery to home or work at a time that suits you.
Save valuable holiday time – avoid busy shopping malls and traffic queues by shopping online from the comfort of your home so your child starts the year with the correct stationery supplies.
Multiple payment options – including secure internet banking, credit/debit card and cash in your local OfficeMax store.
Learning Community News
Learning Community Moana "Outreach" Activity
Learning Community Moana visited Tui Village Resthome this week, to personally deliver their Christmas boxes of creative gifts that the children had been working on for the past few weeks. Students were excited to meet their resident and shared a moment of conversation while their special person explored their boxes of gifts. It was a wonderful act of love as the children shared the joy of companionship and spirit of being disciples during this Advent time. What a beautiful sight to see the young and the old, side by side, sharing gifts of laughter and love!
Curriculum News
Piano and Keyboard Lessons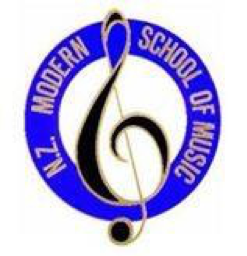 Piano and Keyboard Lessons with NZ Modern  School of Music Teacher Leanne Stewart
The New Zealand Modern School of Music is pleased to offer private piano and keyboard lessons at Holy Trinity Catholic School. The lessons are given during class time so parents do not have to take their children to lessons after school. If you are interested in your child learning to read and play music and would like further information, please contact Leanne Stewart  –  ph 021 1640 996.
Holy Trinity Netball Club
Dear Families
*NEEDED* Netball Administrator for Holy Trinity Netball Club "HTNC"
Start Date: February 2020.
Due to work and family commitments, our former Club Administrator (Yvonne Pollington), is unable to continue is this role in 2020. It is important that we find a replacement as soon as possible, as the organisation of teams needs to commence in February 2020, when the school year starts.
The role involves :
Initial player requests and building of teams ( possible muster if numbers require)
Inputting teams into Sporty (online system)
Keeping players and coaches informed of important dates ie: Payment, Grading days, duty days etc
Organisation of uniforms, documentation of player to uniform
Organising Coach and Managers per team
Ensuring all Coaches/ Managers/Star Helpers have completed Future Ferns courses
Fundraising for uniforms, team kits, prizegiving etc
Attending Monthly Papakura Netball Club meetings
Generally – sharing information with Coaches, Managers and teams throughout the season.
Please contact the school office, if you are keen to take on the role. Yvonne is happy to offer assistance or guidance if necessary.
Thank you
Holy Trinity Netball Club
Sports News
Friday Night Netballers!
The great team from Holy Trinity had a wonderful season and did amazingly well. Thanks to their coaches and supporters!
Cricket Holiday Programme
Counties Manukau Cricket are running Cricket Skills Clinics during the January Holidays. Come along, learn new skills and improve existing ones, in a fun game based environment. Sessions are FREE to attend! Session times are the same at each venue.
Years 5-8 – 9am-1pm
Years 1-4 – 1.30pm-4pm
Monday 20 January – Mountfort Park, Weymouth
Tuesday 21 January – Pulman Park, Papakura
Wednesday 22 January – Karaka Sports Park, Karaka
Thursday 23 January – Massey Park, Waiuku
Friday 24 January – Bledisloe Park, Pukekohe
Please contact Serena Somlyai (development@countiesmanukaucricket.co.nz) to register or for more information.
Upcoming School Dates
School concludes for 2019
Monday 16th December 1:00pm
School commences for 2020
Tuesday 4th February 8:50am
Upcoming Community Events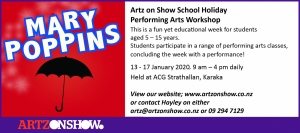 Print or Save this Post