Greetings, Kia ora, Kia orana, Talofa, Mālō e lelei,  Namaste, Ni Hao, Bula, Hola, Kumusta
Dear Families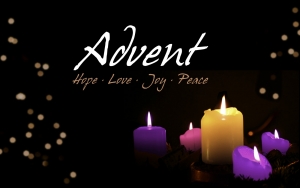 This Sunday, the liturgical season of Advent commences. Advent is a season observed as a time of expectant waiting and preparation for the celebration of the Nativity of Jesus at Christmas. The term Advent means "coming" in latin. Many families will have an Advent Wreath at home where they light one candle each week in joyful and expectant hope of celebrating Christ's Birth. We too, can light a candle and in the silence of our hearts, name one thing that we can be more aware of this Advent Season that will draw us more deeply into Christ's light and love.
End of Year School Events
We are looking forward to our families and community joining with us for our end of year events as we celebrate all that has been achieved throughout this 2019 school year.
End of Year School Thanksgiving Mass
Friday 6th December 9:00am in Taamaua
We invite families to join with us for our "Thanksgiving Mass" as we give prayerful thanks for all that has been achieved this year as a school faith community.
School Praise-giving
Monday 9th December 1:00pm in Taamaua
This is a time of "praise" giving where we acknowledge students who have especially displayed academic and personal excellence and also those students who have consistently demonstrated our school Gospel values.
Morning Tea "Thank You" to Community
Wednesday 11th December 10:15am – 11:00am in the staffroom
This is our way of saying a "BIG THANK YOU" to you all for the fantastic support we have received throughout this year. You have been a blessing and we certainly couldn't have achieved all that we have, without you walking alongside us. So come along on Wed 11th Dec and enjoy a "cuppa" on us!
Family Picnic Evening and Nativity Presentation
Thursday 12th December from 5:00pm – school courtyard
We invite families to bring a picnic along and join with us on the court and field area for early dinner before the students  "retell" the Nativity  through story, song and dance.
Final Assembly
Monday 16 December 12:30pm in Taamaua
This will be our final gathering as a 2019 school family before we head off to a well deserved Christmas Season and the summer holidays.
School concludes for 2019
Monday 16th December 1:00pm
A personal note …
… to say THANK YOU for the love, hugs, prayers, cards, flowers and thoughts shared with me and my family as we nursed and cared for my Dad in his last days. Dad died peacefully with Mum by his side – singing and reading to him as she did every day for these past few years, so it was quite beautiful. We are a big whānau so it has been a very special time for us all – gathering together, remembering Dad and celebrating his life. Thanks to the Holy Trinity team who were at Dad's Requiem Mass and who brought all your arohanui to the Lindstrom family. We certainly felt it and it was so appreciated.
Digital Online Reporting to Parents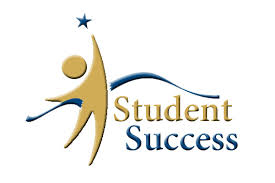 We are looking forward to sharing our term's learning with our families including individual students' achievement levels in reading, writing and maths.  Teachers/Kaitiaki and students have completed assessments and recording evidence of their progress and achievement to share with families through the LINC-ED online parent portal. Reporting information will be published for families to access online from Monday 2nd December. If you are unsure of how to access the LINC-ED parent portal, please call in to the school office for support with accessing the link and setting up of a password.
Mahi Tahi Parent/Teacher/Student Conferences
As we near the end of the year, it is time to reflect upon learning progress and achievements, and to celebrate successes and all that our students have achieved over 2019 school year. It is also time to look forward to next year, to set goals and aspirations for each of the students. Families are invited to attend these Conference times of 15 minutes for each child and to share and discuss learning information from Linc-Ed reporting as well as sharing ideas for the year ahead.
Thank you, in anticipation, for taking the time to be with us and to be so involved in the children's learning. This truly reflects the partnership that we are endeavouring to create where we can all talk and share about the successes, improvements and challenges of our  young ones.
On THURSDAY 5th of December from 1:30pm – 7:30pm
we will hold our final Parent/Teacher/Student Conferences for the year. 
Please refer to the Linc-Ed notification about how to make a booking for a conference time or alternatively, you could come into the school office and use the iPad set up.
Children may go home from 1:00pm on Thursday 5th December otherwise they will remain at school and be supervised in Taamaua/school hall until the end of the school day at 2:50pm as per normal home time arrangements. 
DRS Report
Healing Mass
Last week, on Wednesday 20 November, some of our Learning Community Awa and Moana students had the pleasure of accompanying our St Anne's parishioners for the Anointing of the Sick Mass held at St Anne's Parish, in Manurewa. It was a wonderful way of ministering to our Parish, by talking with parishioners, taking part in the Mass and helping out with the hospitality afterwards. Our students were honoured to be a part of such a beautiful and special Mass.
Reconciliation
This week, on Thursday 28th November, some of our senior students from Learning Communities Moana and Maunga participated in the sacrament of Reconciliation which was be held in Taamaua (school hall) and led by Father Peter Murphy and Father James Mulligan of St Mary's Parish, Papakura. The sacrament of Penance/Reconciliation allows people to experience the forgiveness of Christ and strengthens our personal relationship with God/Te Atua by encouraging us to change our lives to live the way Jesus has taught us in the Gospel stories.
End of Year School Mass
As we get closer to the end of the year, we will be celebrating our final school Mass on Friday 6 December at 9:00am in Taamaua with Father James Mulligan of St Mary's Parish, Papakura. You are all invited to come along to be a part of and witness this special celebration as we give thanks to God for his love and guidance this school year. We will also be blessing our staff members who will be leaving us at the end of this year as they embark on a new chapter of their lives. We look forward to celebrating this school Mass with you.
The Season of Advent
This coming Sunday, we celebrate the beginning of Advent. The season of Advent is a time of preparation. Not by putting up Christmas trees and shopping for presents for our families and loved ones, which I'm sure will happen. No, this type of preparation is a spiritual one! Advent is a time for us all to prepare ourselves for the second coming of Christ. It is a time of joyful expectation as we await the coming of our Saviour. So as we get ready for this special occasion, let us take time as  families to prayerfully prepare to welcome Christ among us.
Nativity Presentation Evening
We invite all our families to come along on Thursday 12 November at 5:00pm, with your picnic basket and have a family picnic on the school courts and fields. Later on in the evening at 6:15pm, our children will be sharing the Nativity story with a modern twist in Taamaua (school hall). This is our big annual celebration to remind ourselves of the reason for Christmas – the birth of our Saviour Jesus Christ. All our students are involved in this special story and we look forward to sharing it with you. So come along, bring your kai and camera and let's capture and celebrate the true Christmas spirit!
Orientation Morning
On Friday, we welcomed some of our 2020 New Families to school with a whakatau and liturgy. It was lovely to spend time with our new students and their mums, dads and grandparents, showing them around our school environment, spending time in the learning communities and sharing school information about Holy Trinity.
Our thanks go to Whānau Leaders and senior students who "stepped up to the mark" and represented our school so well by being respectful and hospitable, who showed warmth and care and who were very articulate about our Holy Trinity school culture, expectations  and learning programmes. This had a big impact on our new families who said how much they had enjoyed their morning with us because of this!
Airfield Road Closure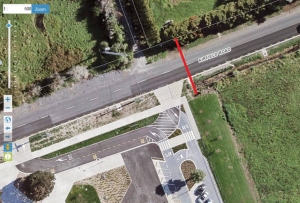 Please be advised that next Monday 2nd and Tuesday 3rd December, Airfield Road will be closed to enable some excavations to be completed. This will mean access to the school can be achieved from the western direction, but not from the eastern direction.
Setup will start at 7am each day and the road will be closed from 8am to 5pm.
One side of the Road will be open and controlled by traffic lights.
One side of the Lane will be open to allow the traffic to pass by.
Please take extreme caution during this time when entering and exiting the school driveways.
Thank you.
Attendance Dues – Term 4
Term 4 Attendance Dues statements will be re-sent electronically to families on Monday 2nd December.
The Diocese has requested that the balance of Attendance Dues for 2019 be paid by 11th December 2019.
Please note that there are 3 options for payment.
Full amount paid by Internet Banking to ASB school account – details on the invoice
Automatic Payment to be set up via internet banking to ASB school account
Payment can be made at the school office – cash or Eftpos
Please see Jennifer Quarterman (Office Administrator) or Peta Lindstrom (Principal) in the strictest confidence if you have any concerns or questions regarding the payment of Attendance Dues.
The Auckland Common Fund Ltd Hardship Scheme is available to help with the payment of attendance dues where families face financial hardship. It is a means of helping parents and caregivers who have a real and just need. Please contact Peta Lindstrom (Principal) if you require further information  in regards to the scheme.
2019 Receipts for Special Character Contributions and Family Donations are available from the office.  These will be printed as requested by families.
Attendance Dues – 2020
The Board of Directors of Auckland Common Fund Limited ("ACFL"), who represent the Proprietors of all Catholic primary and secondary schools in the Diocese of Auckland, have reviewed attendance dues payable in 2020.
After careful consideration, the ACFL Board has approved the following attendance dues to be charged in 2020:
Primary $448.00 per year ($112.00 per term)
The above charges are inclusive of GST, and represent an $8.00 (2%) increase for primary schools. The ACFL Board remain committed to keeping any increase in attendance dues as low as possible.
Learning Community News
Learning Community Moana – Tui Village Outreach
Our students have been very busy planning, designing and creating special things to fill up boxes for their resident at Tui Village Resthome. Our children are excited to be travelling by bus to Tui Village on Friday 13 December to deliver our gifts of joy in person. A simple act of kindness, to bring joy in the life of another, is a wonderful gift to give during this time, especially as we prepare ourselves for the coming of our Saviour Jesus Christ.
Curriculum News
Learning Community Whenua
The children have created footprints to show how they are following Jesus' footsteps. They have shared how they will put into action their understanding of what discipleship looks like. Some examples are: praying for someone who is hungry, giving someone a hug, being kind by sharing their toys and showing unity. We have also created a Discipleship korowai so that children have an opportunity to name and know the school's Gospel values and to learn about the Gospel story related to each value.
Learning Community Awa
The children have been busy creating their learning performance task around Discipleship. Their task is to identify ways they can inspire others to be disciples. Also, they have to decide on the most creative way to present their learning so that others will understand how to come to know Jesus and to follow in his footsteps.  Some children have chosen to work on their own, others have chosen to work in pairs or in small groups. We are looking forward to sharing our learning next week!
Learning Community Maunga
Last week, between 20-22 November, Learning Community Maunga was at Camp Adair in the Hunua Ranges. We had lots of fun on the climbing wall and high beam, building rafts, sliding down the mud slide and so much more. Thanks to everyone who supported us through fundraising and "Well Done" to all the students who went out of their comfort zones and gave things a go!
You can see some more of our photos in this Album.
Sports News
Athletics
A huge congratulations to Rosaline Petelo, from Learning Community Maunga. Rosaline represented Holy Trinity at the North Counties Athletics event and was a winning athlete in discus and shot put. This meant Rosaline progressed to representing all the North Counties schools at the South Auckland Athletics Championships – where she again won! Yesterday, Rosaline represented Holy Trinity, and all of the South Auckland schools at the AUCKLAND ATHLETICS CHAMPIONSHIPS for Year 7&8 students. She came fifth place in both shot put and discus!  All of us at Holy Trinity are so proud of her! Well done Rosaline – look for her at the next Olympics!!!
Weetbix Tryathlon
On Tuesday the 3rd of December, a number of students will be participating in the Weetbix Kiwikids Tryathlon at Mountford Park, Manurewa. If you have any questions about the event please email Mr Brown. Good luck to all students – give it your all!
PTFA (Parents Teachers and Friends  Association)

The next PTFA meeting will be held Tuesday 3rd December 7:00pm in the school staffroom. It has been great to see a number of new faces at these meetings – come along and be part of the team!
Reminders!
2020 School Roll
Please ensure that you have completed an online enrolment form for any little ones that are at home that will be commencing school in 2020, 2021, 2022, 2023. This is very helpful information in developing our projected school roll going forward.
If your child is leaving our school at the end of they year, and is not a Year 8 student, then please make sure you have informed the school office in writing. Thank you to the families who have shared their change of 2020 home, school and work circumstances with us.
Lost Property
We continue to have a number of uniform and school items in our Lost Property bin kept in the Health Room. Please do come in and check for lost belongings. Having all clothing and school items clearly named helps us to return uniforms to the rightful owner!
Upcoming School Events
PTFA Meeting
Tuesday 3rd December 7pm in the school staffroom
Mahi Tahi Parents/Teachers/Student Conferences
Thursday 5th December 1:30pm – 7:30pm
End of Year Thanksgiving MASS
Friday 6th December 9:00am in Taamaua/school hall
School Assembly and Gathering Liturgy – Learning Community Whenua leading
Monday 9th December 8:50am in Taamaua/School Hall
School Praise-giving
Monday 9th December 1:00pm in Taamaua/School Hall
Community Morning Tea
Wednesday 11th December 10:15am in the staffroom
Family Picnic Evening and Nativity Presentation
Thursday 12th December from 5:00pm at school
Board of Trustees Monthly Meeting
Sunday 15th December 6pm off school site
Final Assembly
Monday 16th December 12:30pm in Taamaua
School concludes for the year
Monday 16th December 1:00pm

Print or Save this Post