Greetings, Kia ora, Kia orana, Talofa, Mālō e lelei,  Namaste, Ni Hao, Bula, Hola, Kumusta
Dear Families
Here we are into the middle of the third term, with two thirds of our school year gone already! I hope you are getting through the winter weeks with your families without too much illness. Keep warm and dry!
This Board of Trustees newsletter is an additional one to our usual termly newsletter, to draw your attention to some school happenings.
Carpark Closure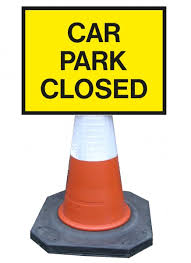 As you are all aware there are earthworks happening on the property adjacent to the school as a new road is being put in and building development at the rear. To this end, we have had to close the carpark.
Our new "drop off and pick up" system is in place and working well. Auckland Transport personnel are supporting us with this process and have commented on the positive way everyone is coping with the changes. From the Board of Trustees, THANK YOU you for your patience and understanding. Our prime concern is to keep everyone safe, especially the children in our care.
Airfield Road Speed
The Board of Trustees is very aware of the on-going concerns everyone has regarding the 70km per hour speed limit on Airfield Rd and the safety issues created by that. Trying to get the speed limit reduced is not a simple task and is bound up with rules and regulations set by N.Z Transport.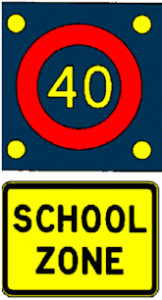 For the past two years, the Board of Trustees has been very active in liaising with the local Papakura Board, Auckland Transport and the Police expressing our concerns over the high limit on Airfield Road.  Due to the classification of Airfield Road, we do not meet the criteria at this stage to have a 40kph speed limit in place as a school zone.  However, we are hopeful that the speed limit will be reduced to 60kph per hour in the near future. This is not as low as we would like, but it is a start.
The Board of Trustees is committed to ensuring the safety of our children, families and staff and will continue to promote this issue at every opportunity with the Authorities.
MEET and GREET – School Whānau and Board of Trustees
On Wednesday 4 September, 6.00pm to 7.30pm our newly elected Board of Trustees will be hosting an early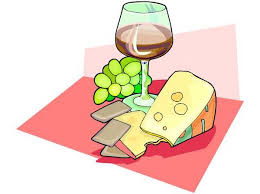 evening gathering for our school community in Taamaua, our school hall.
This is an opportunity for Board members to introduce themselves to our families and to have a time of fellowship. Light refreshments will be available.
Board of Trustee Members
Bishop's Appointees: Philip Cortesi (Chairperson), Apaula Fruean-Lautua, Anna Soo Choon, Fr. Peter  Murphy
Parent Elected Trustees: Tony Nawisielski, Vavae Nuia, Kosta James, Krissy Bishop, Sel Seluone
Staff Representative: Maria Speechlay
Principal: Peta Lindstrom
LOOKING AHEAD …
23 September 2019 – School Community Meeting with Parents/Whānau
The Board of Trustees and staff have appreciated the feedback and your sharing of ideas through the various forms of consultation we have had in recent months- all for the benefit of your children. THANK YOU!
At this gathering we will be sharing the ideas that have come from the Google surveys that you have taken part in, the ideas from the Health consultation and the ideas from the Religious Education consultation. We will also be talking about the SchoolDocs Policies and Procedures.
Any further ideas will also be welcomed.
Finally …
Holy Trinity Catholic Primary School is a community/family orientated school and we work on the T.E.A.M principle- Together Everyone Achieves More. THANK YOU for your on-going support and involvement in the life of our school and in your children's education.
Please note Monday 23 September 2019 7.00 – 8.30pm on your calendar.
We look forward to seeing you there!
Blessings to you all
Philip Cortesi
(Chairperson Board of Trustees)

Print or Save this Post