Greetings, Kia ora, Kia orana, Talofa, Mālō e lelei,  Namaste, Ni Hao, Bula, Hola, Kumusta
Dear Families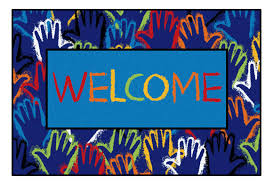 A very warm welcome to new families joining our school community this term. We hope you find Holy Trinity School a great place to be and that through our words, actions and interactions, you quickly develop a sense of belonging and connection to this wonderful school whānau!
We are a school community comprised of …
a very committed Board of Trustees who has recently completed an Induction programme as they begin their 3 year term of governance
a hardworking PTFA (Parents Teachers Friends Association) who are keen to build community spirit through social and fundraising activities
a dedicated team of teachers, support staff, office staff and caretaker who take pride in their respective roles, endeavouring to do their best for each child
a great team of parish priests who care for our spiritual growth
wonderful learning communities of students who each day, bring an excitement and keenness to their learning
a fantastic family/whānau community that continues to support our school at every opportunity!
We also extend a warm welcome to Mrs Hannah Lendrum. Hannah is a Kaitiaki/Teacher in Learning Community Maunga and will generally work with us each Friday. Hannah is an experienced teacher who also works part-time at other local schools. We are very much looking forward to Hannah sharing her teaching gifts and talents with our children and staff.
Thank you to the many families that attended school last night and participated in the "Mahi Tahi Working Together Parent, Student and Teacher Conferences." This partnership is vital and we appreciate the way you readily share in your child's/children's educational journey so that they have every opportunity to grow and develop academically, physically, socially, emotionally and spiritually.
On behalf of our school community, we extend heartfelt condolences to staff members – Jennifer and Allan Quarterman and Ana and Tim Silva for their recent family bereavements. Through our care, we hope you continue to feel God's comforting hand upon you in this time of sadness.
COMPASSION – Arohanui
At our Gathering Assembly on Monday, Mrs Speechlay lead us in Liturgy and we reflected on the beautiful Gospel value of compassion – arohanui. This is one of our School Gospel Values that we strive to live out each day.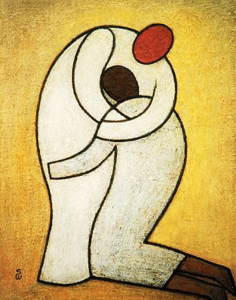 COMPASSION – Arohanui is showing empathy towards and considering the needs of other people. We are the Face of God to others as we reach out in love in all we say and do. The Parable of the Prodigal Son (Luke 15:11-32), is an excellent illustration of this. It is a story about a father's unconditional love and forgiveness, a father reaching out in compassion for his son.
Through the parable and the actions of the father, Jesus illustrates his message of God's unlimited love and compassion for each of us, no matter who we are, or what we may have done. In turn God asks us to "go and do the same"- that is to reach out in love to one another. Compassion  is a gift that keeps on giving.
Compassion is about:
treating others how you wish to be treated – with dignity, respect and love

showing empathy and understanding of others

caring and considering the feelings of others

putting ourselves in the shoes of others and reflecting on  the impact

encouraging and supporting others

forgiving others for any wrong doing within restorative justice practice
We see compassion in action when:
We use our initiative to help others regardless of differences such as socio-economic background, ethnicity and ability 

We help people who are facing difficulties or feeling excluded

We befriend those who are lonely e.g. playing with them-include not exclude others in our relationships

We provide pastoral care and support to families in need

We show kindness and care towards others through what we say and what we do

We help someone who has hurt themselves, someone who may be lost, someone who may be upset for some reason

We forgive those who hurt us

We do things for people without being asked or seeking reward

We think, we speak, we act in love for others less fortunate than ourselves

We voluntarily give service to those in need within the school, local community and beyond e.g. overseas missions
Papakura Community Dinner
In this spirit of compassion/arohanui and service/manaaki, our school has been asked to participate as volunteer workers at the Papakura Community Dinner. This is a great opportunity for us to be involved in an outreach programme that ministers to our very own local community.  The Dinners are held every Tuesday evening 6pm at the Papakura Anglican Church Hall. Roles and responsibilities for volunteers would be preparing vegetables, setting up for dinner, serving meals, washing and drying dishes, packing away and final cleaning plus hospitality roles of welcoming and making diners feel welcome.
Our Board of Trustees is keen to see our school involved in this outreach service. It would mean committing ourselves to one Tuesday night a month. Please let us know through the school office if you and your family members would like to be part of a school team of volunteers for these once a month duties. There is also a need for a Co-ordinator on our school's night – we have a job description in the office if you would like to know more about what this entails.
Together, let us act with compassion and reach out to those in need through this very worthwhile local community dinner.
DRS Report
Catholic Caring Foundation Mass
The Catholic Caring Foundation celebrated their 30 year anniversary this week on Wednesday 24th July at Christ the King Parish in Owairaka. Bishop Patrick Dunn, the Bishop of Auckland, is the patron of the Catholic Caring Foundation which has provided care and generous support for struggling families and communities from the effects of poverty and hardship. The Foundation provides grants to a variety of social service providers and organisations who work to care for and assist families and communities throughout the greater Auckland area.
It was also an extra special Mass, to celebrate the Silver Jubilee of Bishop Pat's Episcopal Ordination. A few of our students were lucky enough to attend the Mass and witness this special occasion. We also congratulate these students who received a Caring Award for outstanding care and commitment in their daily interactions and service at our school.
Lusia Koloamatangi -Learning Community Moana
Avian Chand & Alexander Timeni – Learning Community Maunga
We are very proud of you all and it is a well deserved award!
Prayer Intention Cards for Bishop Pat
On Monday 29th July, each family will receive a Prayer Intention Card for you to write a special prayer request for Bishop Patrick Dunn to pray for. We kindly ask that you send these back to the school office by Thursday 1st August so that they can be delivered to Bishop Pat who will then pray for these intentions.
Mufti Mania 2019
Last term we had a national Mufti Mania Day which was celebrated on the last day of the term, Friday 5 July. Each year Caritas Aotearoa teams up with the New Zealand Catholic Primary Principals' Association (NZCPPA) to raise money for different projects/schools around the world. Last year Mufti Mania raised money to support a college in Tonga. This year we are looking at Doputz Primary School in Bougainville, Papua New Guinea. We managed to raise $276.00 altogether. We thank you for your kind donations as every little bit counts.
Feast of the Assumption Mass
We will be celebrating a whole school Mass on Thursday 15 August which is the Feast of the Assumption. In the Church, this day is known as a Holy Day of Obligation which means that all Catholics should try to attend Mass on this day. Pompallier Whānau will be leading this special Mass for us. We will gather to remember and reflect on Mary our Mother, being assumed both body and soul into heaven at the end of her earthly life. We also reflect on Mary's wonderful virtues of faithfulness and humility as we listen to the story of her resurrection. Our school Mass will be held here at school in Taamaua (school hall) at 9:00am with Father Brian Prendeville as our celebrant. We invite you to join with us on this Holy Day as we gather to celebrate as a school community.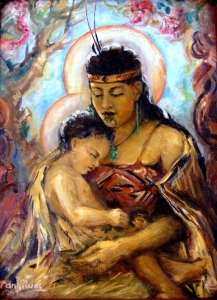 St Vincent de Paul
We recently received a lovely thank you letter from the Manurewa Conference of the St Vincent de Paul Society and felt that it needed to be shared with our school community – it reads ..
"Would you please convey to your students  and families, our heartfelt thanks for their generous donations of food items to our Food Bank. We were very delighted to receive them and they will benefit many struggling families. God Bless you all  and thank you once again – Margaret Warren (Secretary)"
WELL DONE HOLY TRINITY WHĀNAU!
John Burland Concert
On Tuesday 20 August, Holy Trinity Catholic Primary School is privileged to host a well known Catholic composer and songwriter from Sydney Australia, John Burland. John has been writing and recording worship songs for children and adults for more than 20 years. Every year he travels around the different Catholic communities to celebrate our Catholic faith through the gifts of song and music. We are lucky to have him visit our school this term and we look forward to showing him what Holy Trinity Catholic Primary School is all about! Below is some of his music that our children are currently learning in preparation for his visit.
https://www.youtube.com/watch?v=7qvXO7sCewQ
https://www.youtube.com/watch?v=mvYbfojVkGQ
https://www.youtube.com/watch?v=jB8LOs0–_4
Attendance Dues
Term 3 Attendance Dues statements will be sent electronically to families, Wednesday 31st July 2019.
Please note that there are 3 options for payment.
Full amount paid by Internet Banking to ASB school account – details on the invoice
Automatic Payment to be set up via internet banking to ASB school account
Payment can be made at the school office – cash or Eftpos
Please see Jennifer Quarterman (Office Administrator) or Peta Lindstrom (Principal) in the strictest confidence if you have any concerns or questions regarding the payment of Attendance Dues.
The Auckland Common Fund Ltd Hardship Scheme is available to help with the payment of attendance dues where families face financial hardship. It is a means of helping parents and caregivers who have a real and just need. Please contact Peta Lindstrom (Principal) if you require further information  in regards to the scheme.
2018 Receipts for Special Character Contributions and Family Donations are available from the office.  These will be printed as requested by families.
PTFA (Parents Teachers and Friends  Association)

We have a very small but wonderful group of parents that make up our hard working PTFA. As we know, many hands make light work and our PTFA are in need of more members. This will ensure that we can have further successful fundraiser events like the School Fun Run as well as social community events like the Children's DISCO. It is so rewarding to be actively part of school life so please do come along to share your gifts, talents, skills and ideas.
The next PTFA meeting will be held Tuesday 30th July 7pm in the school staffroom. Please come along!
New Families Meeting

There will be a meeting for our new families in Week 4, Friday 16th August starting at 9.00am. We look forward to seeing you all as we share school information and answer any questions that you may have so that your child/children have the best start to school.
Curriculum News

In Week 4 of this term Learning Communities, Whenua and Awa will take part in the Get Firewise programme. After completing the Get Firewise programme, students will:
Understand that fire can be dangerous

Have learned behaviours that will:

Prevent fires starting, for example, not playing with matches, lighters and candles, giving matches and lighters to an adult and playing away from fires

Get them out of a burning building quickly and safely.
During the programme we will be supported by the NZ Fire Service. Your child will bring home a booklet for your family to talk about what they have learned that day.
Matariki Learning Day
We had a wonderful Matariki Learning Day on the last week of Term 2. Many of our students commented on how much they enjoyed learning alongside students from the same whānau houses. 
Also, we were overwhelmed with the amazing entries that came in for the Matariki Whetū competition. The judges all said how hard it was to choose the winning whetū. Congratulations to Maddison Briones and Alyssa Yeo who were the winners and to Ron Floresca, Harveer and Manveer Sohal for coming second and to everyone who participated – Ka mau te wehi!! 
Sports News
Interschool Cross Country
We have students representing Holy Trinity at the local Year 5&6 and Year 7&8 Inter-school Cross Country events. The Year 7&8 event is next week on Thursday, 1st August at Strathallen School and the Year 5&6 event is the following week, Wednesday, 7 August at Te Hihi School.
All students involved have received a notice to take home. If you are able to support on the days with transport and supervision please let Mr Brown know as soon as possible.
St Anne's Shield
At the end of the term, the local Catholic Schools in the area run a sporting competition. We are currently organising our teams and students selected for teams will be coming home with information in the next week or so.
Reminders
Religious Education and Health Survey
We are currently gathering whānau voice on our Religious Education and Health & Wellbeing  programmes here at school. We have a very short survey to collect parent ideas, questions and comments. If you could please take two minutes to complete the survey we would appreciate it very much.
Change to School Assembly Dates
For Term 3, our regular Gathering Prayer times and School Assemblies will be held fortnightly rather than weekly. These will be held on Monday mornings at 8:50am in Taamaua, our school Hall. Parents and families are always welcome to join with us for this school celebration time.
Weeks 1   Monday 22nd July
Week 3    Monday 5th August
Week 5    Monday 19th August
Week 7    Monday 2nd September
Week 9    Monday 16th September
Week 10  Monday 23 September
Curriculum News
Book Week 2019
We have our Book Week next week (29/7 – 2/8) with lots of fun activities to engage in.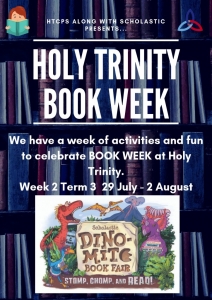 We have our 'Read in a Crazy Place' Photography competition – one prize per LC – these entries need to be in by Thursday 1pm. You can email them in to Mr Williams or Mrs Thorpe any time before then.
We will also have a poster competition – students can create a poster advertising their favourite book or author. These will be up in the Library – these need to be in by the Friday morning (2nd Aug).
We will have buddy reading, teachers reading to different LCs and on the Friday, students can come dressed in the costume of their favourite book character. We will have a special parade at 9am to see each others costumes and to award prizes for the best dressed, the photo comp and the book advertisement poster.
A Scholastic Book Fair will be set up in the library – you can visit and buy books at a reduced price, with proceeds coming back to the school library budget. This will be open before and after school. There will also be times for students to visit and check out the books during school time.
If you have any other questions, feel free to email or come in and see us at school.
Here are some of the Reading in a Crazy Place photo entries so far:
Cook Islands Language Week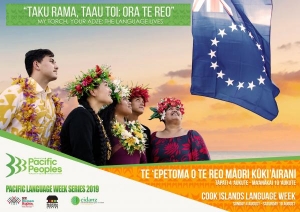 Cook Islands Language Week is being held from Sunday, August 4th – Saturday, August 10th. The theme for this year is "Taku rama, taau toi: ora te Reo" – "My Torch, Your Adze: The Language Lives".
Cook Islands Language Week celebrates the identity, languages, and cultures of students from the Cook Islands and students whose families are from the Cook Islands. We are lucky to have Mrs Chung's guidance as we plan ahead for cultural activities to celebrate Cook Island Language Week and we invite our Cook Islands families to come, share and be a part of the celebration.
Scholastic Book Club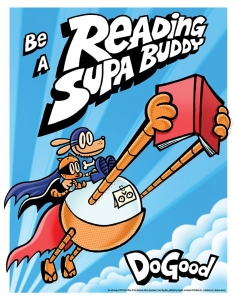 Issue 5 of the Book Club catalogue is out now. In every issue of Book Club, there are books to suit all budgets, including quality GOLD COIN BOOKS for only $2 each, because every child deserves the chance to take home a great book and experience independent reading for pleasure. Even better, each order placed earns reward dollars for the school so we can get books for free!
Orders for Issue 5 close at 3pm on Wednesday 7 August.
Kind regards,
Kirstie Thorpe
Book Club Coordinator
Property News
School Carpark to be Out of Bounds
As you will have observed, there is a major sub division development project happening right next to the school boundary. Part of this work is for the preparation of the new road that is going in, which will come off Airfield Road and run parallel to the school carpark.
To enable the earthworks preparation to be done well and to make way for the new road, the school underground sewerage tank is needing to be relocated to the end of the school carpark. This means that within the next few weeks, it will be necessary to fence off the back part of the school car park and NO school traffic will be able to enter this area. There will only be parking available for staff and visitors. School parents/whānau dropping off and collecting their child/ren from school will need to park in the surrounding neighbourhood side streets and walk to and from school to their vehicles. School will be working with Auckland Transport and Travelwise personnel to ensure a smooth transition from parents parking in the carpark to using neighbouring streets.
Gardening Advice for School!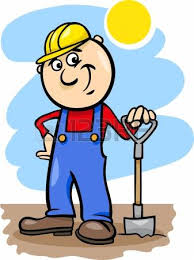 Our gardens are in desperate need of a tidy up and we are seeking advice from a parent, grandparent, family friend that may be able to help us out with what is required for the current planting that we have in place. Mr Quarterman, our wonderful caretaker, is keen to help out but we are needing some professional gardening advice and guidance first. If you are able to help us, please contact the school office. Thank you so much!
Upcoming School Events
NO School Assembly and Prayer
Monday 29th July
BOOK WEEK
Monday 29th July – Friday 2nd August
PTFA Meeting
Tuesday 30th July 7pm in school staffroom
Year 7&8 Inter-School Cross Country
Thursday 1st August
BOOK WEEK CHARACTER PARADE
Friday 2nd August
Gathering Prayer and Assembly – Learning Community Whenua leading
Monday 5th August 8:50am in Taamaua/School Hall
Cook Island Language Week
Monday 5th August – Friday 9th August
Year 5&6 Inter-School Cross Country
Wednesday 7th August
Feast of the Assumption Mass – Holy Day of Obligation
Thursday 15th August 9am in Taamaua/School Hall
New Families Meeting
Friday 16th August 9am in Taamaua/School Hall
Upcoming Community Events/Notices
Heart Foundation Winter Tips
Money saving tips for winter – see PDF version for the link to our revamped Cheap Eats cookbook which will be available online and to order from 8 July via www.heartfoundation.org.nz


Print or Save this Post