Greetings, Kia ora, Kia orana, Talofa, Mālō e lelei,  Namaste, Ni Hao, Bula, Hola, Kumusta
Dear Families
This year, our overarching focus across all aspects of school life is 'Growth – Growing in Faith, Growing in Learning, Growing by Loving and Growing by Serving'. This is our mantra for the year as we plan for, provide and undertake opportunities and experiences to nurture this personal development in ourselves and in our words and actions as we strive to live out our vision statement of  … Learn Ka Ako, Love Ka Aroha and Serve Ka Manaaki in the name of the Father and of the Son and of the Holy Spirit.
Our school certificates presented at weekly Assemblies, will also be centred on Growing in Faith (encompassing loving and serving) and Growing in Learning. We know the children will take great pride in sharing their achievements and successes in these areas with you.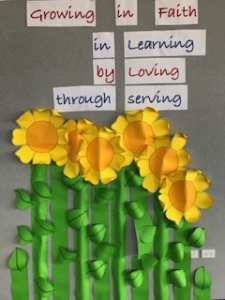 This morning at our Beginning of the Year Mass, celebrated by Fr Peter Murphy from St Mary's Parish, we reflected on the readings from St Paul to the Romans 12:4-8 and from the Gospel of Matthew 18:1-4. As we reflected, Fr Peter reminded us of how important it is that we all work together in unity/kotahitanga – being with each other and helping each other on our journey to God. As our school whānau continues to grow, let us extend  the hand of welcome, of hospitality and of inclusiveness to all as we model ourselves on the Holy Trinity – love, relationship and being one together – unity/kotahitanga!
Tūrangawaewae
Our Concept learning this term is centred around "Tūrangawaewae" – the students are building their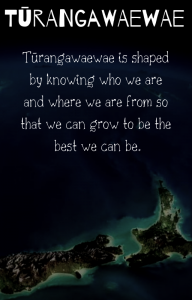 knowledge and understanding of what this means for them at school, at home and in the community. Our school-wide understanding is that Tūrangawaewae is shaped by knowing who we are and where we are from so that we can grow to be the best we can be!
For Level 1 (Year 1/2) our students will understand people grow their sense of belonging when they connect to their Tūrangawaewae.
For Level 2 (Year 3/4) our students will understand when people connect with their Tūrangawaewae they grow in their relationships with people and places.
For Level 3/4 (Year 5/6/7/8) our students will understand when people value their Tūrangawaewae they feel a deeper sense of belonging that influences the way they connect and contribute to their communities.
Thank you for the many exciting ways that families are sharing with their child/ren at home and  at school about what contributes to their family sense of Tūrangawaewae.
Tūrangawaewae Evening (Welcome Picnic) at School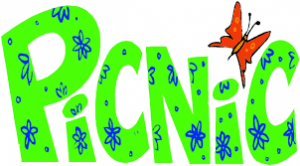 On Friday 8th March, all families are invited to a Tūrangawaewae Welcome Picnic Evening here at school. We invite all our school community to bring along a picnic and share in this informal social time as we gather together and join in with "getting to know" our staff and other families in a fun, social way. The PTFA will be running a sausage sizzle and selling sausages, water and ice-blocks all @$1 each PLUS we hope to have some of our families share and show us some activities and games etc that are special to their Tūrangawaewae. It could be dancing, singing, games on the field or activities in Taamaua/Hall. If your family has a fun game or activity to teach us, please let us know so we can organise further with you.
DRS Report

BEGINNING OF YEAR MASS

It was a wonderful Mass that was celebrated today with Father Peter Murphy from St Mary's Papakura.  A great way to set the scene for the year by focussing on our school's overarching concept of "Growing in Faith – Growing in Learning, Growing by Loving and Growing through Service."

It was great to see some of our whānau join us for this special celebration, especially our visitors from the Catholic Schools Office.  We pray for God's blessing on all of us as we begin our journey this year by growing together in the way we learn, love and serve.
Learning Community News
Learning Community Awa
In Learning Community Awa the children will be looking at ways to answer one of the essential questions, 'What is Tūrangawaewae?' We will be asking children to think about things at home and school that helps them to feel connected and have a sense of belonging.
In Religious Education we are learning about parables that Jesus told his followers to help them understand about what it means to follow God. These gospel readings are helping us to learn more about our school's gospel values and that as members of Holy Trinity Catholic Primary School we are called to love and serve those at home, school and in our community.
Learning Communities Whenua and Awa Water Play Day
Our Water Play Day this afternoon was a huge success! The children enjoyed having fun with water, splashing each other as well the parents and teachers!
Learning Community Moana
By now you will all be aware that we are looking at the concept of Tūrangawaewae and how this shapes who we are. 
In Moana over the last few weeks students have been designing their own personal, unique cultural symbol. Some students have also began the process of turning this unique symbol into 'magazine art' for display purposes. Students are also beginning to draft a short piece of writing about their chosen cultural image and it's relevance to them from a cultural worldview perspective. We hope to share images of this work in the coming weeks.
Kia pai tō koutou rā.
Learning Community Maunga
Learning Community Maunga has learnt about our school's charism – The Holy Trinity. The three persons that make up the Holy Trinity are God the Father, God the Son and God the Holy Spirit. We researched some symbols that could represent the Holy Trinity and created our own art using pastel and dye to show our understanding. Can you see the Holy Trinity in our Art?
The art is up in the school office foyer, come down and have a look!
Curriculum Learning
Music Tuition Lessons at School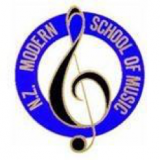 New Zealand Modern School of Music will again be offering music tuition for students on site at school. This is at a cost to the parents.
Guitar or ukulele lessons – Tuesdays with Jenni Smith
Keyboard lessons – Wednesdays with Leanne Stewart.
If you wish to take up this opportunity please contact the tutors:
Guitar and Ukulele Lessons with NZ Modern School of Music – Teacher Jenni Smith. 
Jenni Smith is a very talented musician/singer songwriter offering solo and buddy in-school lessons on Tuesdays. Quality, creative and fun music tuition!
$17 for solo 20 min lesson or $12 for buddy lessons.
Piano and Keyboard lessons with NZ Modern School of Music – Teacher Leanne Stewart. Do you want your children to learn to read music and play the piano or keyboard?
Leanne Stewart is offering solo in-school lessons on Wednesdays. Quality, creative and fun music tuition! $19 for solo 20 minute lesson. For more information and to register please contact Leanne Stewart.
PTFA News
The PTFA met last night and it was wonderful to see "new faces" at the meeting. Thanks to those parents who are giving of their time to the school in this way. It really is appreciated!
The PTFA will be running a sausage sizzle on FRIDAY 8th MARCH at the Tūrangawaewae Welcome Picnic at school 5pm – 7pm and selling the sausages, water and ice-blocks for $1 each.
The next PTFA meeting is the AGM (Annual General Meeting) which will be held Thursday 21st March 7pm in the school staffroom.
The PTFA are thrilled to advise families that a total of $314.50 was fundraised from the selling of the children's Calendar Artworks at the end of 2018 SO THANK YOU for contributing to this activity.
Health and Safety Reminders
Traffic and Car Parking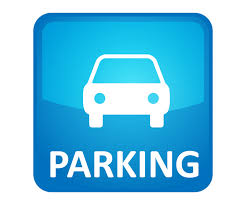 As our school roll is increasing, more traffic is noticeable in the car-parking area. To keep our children safe, please enter the school entrance way and drive slowly down to the end of the carpark before turning to come up to the school area. Some drivers are cutting across the carpark area rather than doing a circuit down to the end and then back up to the top.  Thank you for being considerate drivers ensuring we keep our children safe at all times. You may like to leave "pick up" for your child until after 3:00pm once the first wave of traffic congestion has passed!
Attendance Dues 2019
Attendance Dues for 2019 invoices will be sent electronically to families over the next two weeks.
This year, the Board of Trustees has approved that there will be a family donation of $50 per family to support supplementary costs of resourcing such as bus transport to our Parishes for School Masses etc.
Please note that there are 3 options for payment.
Full amount paid by Internet Banking to ASB school account – details on the invoice
Automatic Payment to be set up via internet banking to ASB school account
Payment can be made at the school office – cash or Eftpos
Please see Jennifer Quarterman (Office Administrator) or Peta Lindstrom (Principal) in the strictest confidence if you have any concerns or questions regarding the payment of Attendance Dues.
The Auckland Common Fund Ltd Hardship Scheme is available to help with the payment of attendance dues where families face financial hardship. It is a means of helping parents and caregivers who have a real and just need. Please contact Peta Lindstrom (Principal) if you require further information  in regards to the scheme.
Reminders!
Office Hours
The School Office Hours are Monday to Friday 8:30am – 4:00pm. Mrs Jennifer Quarterman and Mrs Viv Smith are our Office Administrators with Jennifer working Monday to Thursday 12:30pm and Viv working from Wednesday to Friday. If you require any information or would like to make payments etc at the Office, the best time is from 8:30am in the mornings.
Staff Karakia
Each Tuesday, staff gather at 8am to share karakia, prayers and reflections with each staff member rostered to lead a prayer time. This is a very important and special part of nurturing our own spiritual prayer life. We generally gather in the staffroom around our prayer focus for this 15-20 minute time. If you notice we're not about, and need to speak with one of us on a Tuesday then we won't be too far away and will be able to be with you after karakia.
As a school community, we are "Companions on a Journey"!
Let us pray …
God of our Journey, thank you for creating the roads we travel
Jesus our brother, thank you for travelling with us
Holy Spirit our guide, thank you for enlightening and protecting us on our way.
Amen
With God's Blessings
Peta Lindstrom
Principal
Upcoming School Events
School Assembly and Prayer – Mrs Silva and Miss Gaynor to lead with students from Learning Communities Awa and Moana
Monday 18th February 9:00am in Taamaua/Hall
School Assembly and Prayer – Mrs Davies and Mrs Chung to lead with students from Learning Community Whenua
Monday 25th February 9:00am in Taamaua/Hall
Dedication Mass for Catholic Schools Staff
Tuesday 26th February 7pm @ Christ the King Parish, Owairaka
Board of Trustees Meeting
Wednesday 27th February 6:00pm in the Staffroom
ASH WEDNESDAY LITURGY
Wednesday 6th March 11:00am in Taamaua/Hall
Tūrangawaewae Welcome Picnic Evening for all Families
Friday 8th March 5:00pm – 7:00pm @ school
Community Events
BARADENE COLLEGE – OPEN EVENING will be held on Thursday 7 March, 2019 at 6.30 p.m.  We welcome all prospective parents and students to visit the College.  Entry at Gate 2 to the Auditorium.
Enrolments for Year 7, 2020 are presently being accepted and will close on Friday 15 March, 2019.  A limited number of place in Year 9 will be available and applications will close on Friday 15 March, 2019.
FREE CLASSES Come and try one of our gymnastics classes
Fundamental Gym, Artistic Gymnastics, Rhythmic Gymnastics, Trampoline,Tumbling
Saturday 16th February 2:30 – 3:30pm Gymsport and Recreation Centre Phone: 092950020
Email: gymsport@pulmanpark.com CONTACT US TODAY TO REGISTER

Print or Save this Post