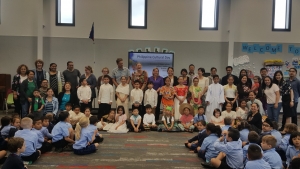 Greetings, Kia ora, Kia orana, Talofa, Mālō e lelei,  Namaste, Ni Hao, Bula, Hola, Kumusta
Dear Families
Last Friday, we were treated to an amazing morning of learning, loving and serving as our Filipino Community shared their wonderful Philippines Cultural Day with the whole school. THANK YOU to our Filipino families for your generosity of knowledge, learning, spirit and warmth and of food! The presentation and performance of the children in helping us to learn and understand more about the Philippines culture, language, values and uniqueness was truly amazing. This was a true "taonga"/gift of learning and understanding for our school and we are very grateful for the way this experience has further strengthened the kotahitanga/unity of our school whānau/family. We were so proud of you all as you displayed the Gospel value of excellence/hiranga to the fullest! Ka mau to wehi – you are amazing!
Attendance Dues 2019
The Board of Directors of Auckland Common Fund Limited ("ACFL"), who represent the Proprietors of all the Catholic primary and secondary schools in the Diocese of Auckland, has reviewed attendance dues payable for 2019.
After careful consideration, the ACFL Board has approved the following attendance dues to be charged in 2019: Primary $440.00 per year ($110.00 per term)
The ACFL Board remain committed to keeping any increase in attendance dues as low as possible. The Hardship Scheme operated by ACFL will continue to be available in 2019 to support families where a genuine need exists.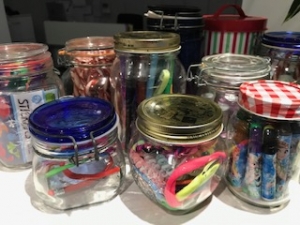 JOLLY JARS for St Mary's Parish, Papakura
St Mary's Parish is holding a Christmas Carnival on Saturday 24th November from 2:00pm – 7:00pm at St Mary's Church. Our school has been asked to support the Parish in this fundraising event by running a stall on the day. Our PTFA is holding a "JOLLY JARS" stall and hopes that every family can contribute by sending along a jar to school that is filled with something exciting that others may wish to buy! Great ideas are things like crayons, pencils, felts, marbles, stickers, lego, hair ties and clips, lollies, marshmallows, christmas tags, ribbons etc. YOU will have your own great ideas too!
Please help us to help our Parish by providing a JOLLY JAR for sale at the Parish Christmas Carnival. Please bring all jars to school by Monday 19th November. We already have some sitting on the counter in Reception.
Proceeds from the Christmas Carnival go towards the St Mary's Parish Church Building Fund
CAN WE REACH 100 JOLLY JARS from our SCHOOL?
NZEI UPDATE
New Zealand's principals and primary teachers have just voted about what to do, to get government action on the current crisis in recruiting and retaining teachers.
We're agreed – we can't in good conscience accept the Government's latest collective agreement offer because it does not begin to address the crisis.
We have therefore voted for an unprecedented second strike, to be held next month. There will be nationwide rolling strikes over a week, and our region will be striking on Monday 12th November.
Our school will be closed on that date. While we regret the inconvenience we know this will cause, we need to send a clear message to the Government that we are standing strong for our students.
Already children's education is suffering because of the difficulty in recruiting teachers and relievers, and we must take bold steps to turn this around. The Government recently announced a $5.5 billion surplus, so there is no reason to make our children wait while the situation deteriorates further.
Through our union, NZEI Te Riu Roa, we are asking for:
Smaller classes, so our children can get more one-on-one attention
More resources and staffing to adequately support children with additional learning needs – this will benefit all children because teachers will be freed to spend more one-on-one time with every student
A significant increase in teachers' salaries so that they are properly valued for their qualifications and responsibilities, and as a country we can recruit and retain teachers.
We appreciate your continued support on this important issue. For more information, please go to http://campaigns.nzei.org.nz/time/ or talk with your child's teacher.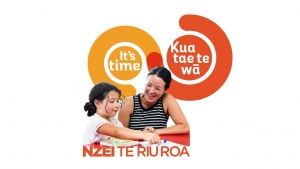 2019 SCHOOL DATES
Term One – Thursday 31st January to Friday 12th April
Term Two – Monday 29th April to Friday 5th July
Term Three – Monday 22nd July to Friday 27th September
Term Four – Monday 14th October to Monday 16th December
Holidays           Saturday 13th April – Sunday 28th April (includes EASTER and ANZAC Day)
Saturday 6th July – Sunday 21st July
Saturday 28th September – Sunday 13th October
End of Year Dates
The end of the year is fast approaching! Please note these important schools dates so that you don't miss out on any of the activities and events leading up to the end of term. We will advise immediately if there are any changes.
Wednesday 28th November     Whole School Athletics Day
Tuesday 4th December              Mahi Tahi "Working Together" Parent/Teacher/Student Conferences
1:30pm – 7:30pm
Friday 7th December                  Praise-giving Awards 1:30pm @ school
Monday 10th December            Family Picnic and Nativity Liturgy celebrations 5pm @ school
Wednesday 12th December      End of Year Mass/Leavers acknowledgement 9am @ school
Thursday 13th December          School closes 1:00pm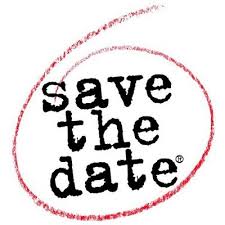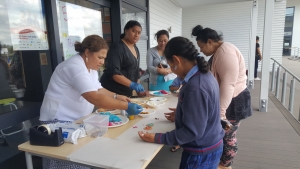 DRS News
Mission Market Update
A huge THANK YOU for your support on our Mission Market Day last week on Wednesday!  We raised $696.10. All proceeds will go to the Sisters of our Lady of the Mission, to assist them in their ministry of service.  Congratulations to all our children who worked hard to contribute and participated in different ways. We could not have done it without the support of our fantastic whanau!!!  Fa'afetai lava.
Feast of All Souls
Today, we celebrate the feast of All Souls.  We especially remember and pray for the souls of all our loved ones who have passed away, as their memories and stories remain with us.  
Eternal God and Father,
We praise you that you have made people to share life together, and to reflect your glory in the world.  We thank you now for those whom we come to remember today, for all that we saw of your goodness and love in their lives and for all that they have meant to us.  
Christ is our hope as Christ is our way to the Father.
Amen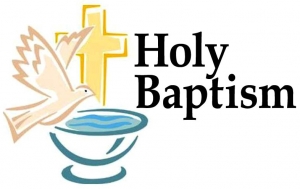 Baptism Classes
Just a reminder to all the families of the children who are looking at participating in Baptism classes here at school.  We have two sessions that start at 6pm and parents are expected to attend.  
Tuesday 6 November & Wednesday 21 November
Both Father Peter Murphy of St Mary's Parish, Papakura and Father Brian Prendeville of St Anne's Parish, Manurewa will be running the two sessions in the staffroom at school.  If you have any queries please give the school a call.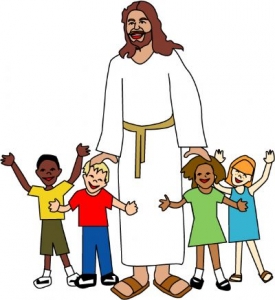 Religious Education (GOD/TE ATUA)
Our students are currently learning about God/Te Atua in their Religious Education programme. Learning Community Maunga are looking at the concept of 'God's grace' and what this means for us in our world today.  Learning Community Moana is unpacking the story of how Abraham and Sarah responded to God's call. They are looking at the importance of trusting in God and that all things are possible with him by our side.  Through the lens of service, Learning Community Awa is exploring ways that we are called to serve God by using our gifts and talents. Learning Community Whenua is learning about God as the creator of all things and that we are all uniquely made in His likeness and image.
 St Mary's Parish Sacramental Programme 2019
Enrolment forms are now available from the school office or by emailing lee.barb27@yahoo.com. Children need to be at least Year 4 or 8 years old.  Enquiries to Barbara Lee: 0274761419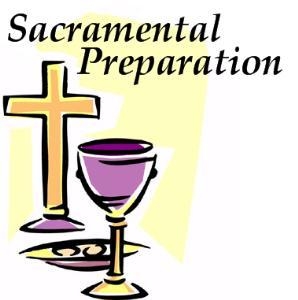 Diwali
Happy Diwali to everyone especially to our Indian families! Diwali, is also known as the Festival of Lights. The lighting of lamps at this ancient Hindu festival symbolises triumph of light over darkness, good over evil, and renewal of life. Diwali is celebrated with gifts, lights, fireworks, and special meals.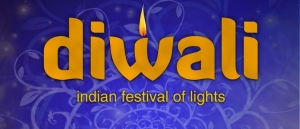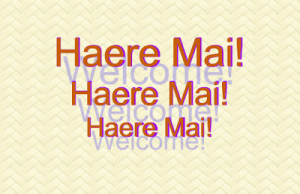 Māori Whānau Hui

Tuesday 13 November, 6.00pm
Kia ora e te Whānau! We are looking forward to meeting up with you all again. We had a wonderful meeting last Tuesday with representatives from our Māori whānau, Board of Trustees and staff to plan our Whānau Hui on Tuesday, 13th November. We ask if you could please bring a plate of food to share with everyone at dinner time and there will be some fun activities planned for the children.
Learning Community Awa
SERVICE Concept Learning in action!
At the end of Term 3, the Awa Learning Community were set the challenge by their Kaitiaki to perform acts of service that would show their learning of how to meet the needs of others. The learners were challenged to find the answers to these questions:
1. What is service?
2. What does service teach us about ourselves and others?
3. How do your experiences influence the way we serve?
Here are some of the learners and their parents' reflections …
Weeding and watering our garden …
Euan:  "I felt happy about myself because I helped the plants grow and make the world a better place."
Parents/Caregiver comments:  "Euan's compassion extends not only to other people but to all living things as well.  We are very proud that he finds the little joys in doing service to the environment."
Cleaning the beach …
Akia:  I love to play on a clean beach.  It is important not to litter so that the earth will not be dirty."
Parents/Caregiver comment:  "The concept of service made him appreciate the hard work of other people….gave him a sense of responsibility to himself and to the community."
Raiden's service activity that he looks forward to doing every year, is packing toys, clothes, etc for the foster home to be given to the orphans.  He will also serve this October, feeding people at tea breaks at the Home for the Aged St. Joseph's Ponsonby and on November 16, Raiden will help serve lunch for the Onepoto Primary School students on the North Shore.  This experience will make him aware how blessed he is.
WE ARE PROUD of you children and your families for being witnesses of Christ's love by serving those in your community!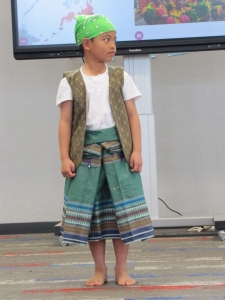 Learning Community Awa
The children in Awa wrote some wonderful stories about how they enjoyed the Filipino Cultural Day …
This morning at school in Taamaua it was Filipino Culture Day. The part I liked the best was when the Filipino kids showed their amazing costumes. Firstly, when they were showing costumes there was loud music. It was as loud as a scream. Yow! Next the boys' farmers' costumes were like a dress because they wore skirts. And the boys' and girls' costumes had a few colours. One of the boys was acting like a pilot. His name was Matt. On his t-shirt, the golden lines shimmered like gold. At the end I felt thrilled because it was fun. By Harveer Singh
Today we went into Taamaua because it was Filipino Culture Day and we got to learn about the Filipino people, language and culture. It was incredible because they danced and shared information about three different islands in the Philippines. They are called Luzon, Visayas and Mindanao. They also had really cool costumes and they were really fancy because they had colours and long sleeves with buttons. They were kind of like a suit. They also spoke Tagalog which was new because I've never heard about it and heard it spoken. I'm glad I learned about their culture. By Sam Nawisielski
Learning Community Moana
In Learning Community Moana we have been learning about service.  We have been looking at different services that people in our community provide for us.  We work in groups and create a presentation to explain how these people serve our community.  For example we looked at firemen and talked about how important they are and their role in keeping us safe.  It's like being a church, because the church is the people, not the building.
By Lusia and Leilani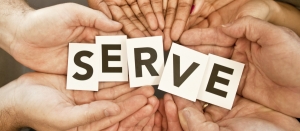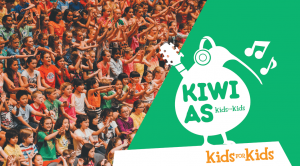 Kids for Kids Choir
Our students are really excited and looking forward to participating in the Kids for Kids Choir this year with Kiwi entertainer, Jackie Clarke and musician Nathan King. This year's Kids for Kids is all about celebrating the 'Kiwi As' spirit and students will be singing some of the best of Kiwi music with students from local schools.
Our thanks to Mrs Lynn Rhode who is convening this event with our students – thank for you time and expertise Lynn!
Th school choir will perform on Wednesday 14th November at the Sir Woolf Fisher Vodafone Events Centre, 770 Great South Rd, Manukau City, 7.30pm to 9.00pm. Tickets are on sale and available from www.eventfinda.co.nz/2018/kids-for-kids-kiwi-as/auckland/manukau-city
Swimming
As stated in the notice sent out last term, the whole school will be heading to Massey Park Pools in Papakura to engage in swimming lessons. We have had to make a change to the programme due to the Teacher Strike action in that week.
We are now looking to begin swimming on Tuesday 13th November and finish the following Monday, the 19th of November. The lessons will cost $15, which you can pay at the school office as soon as possible.
More information about swimming will be coming out in the next few weeks regarding equipment needed and a finalised timetable.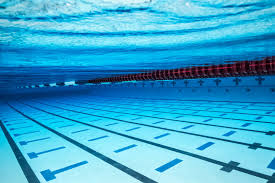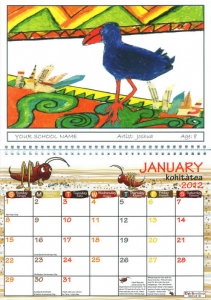 Calendar Art and School Photos Ordering
Once school receives all the respective information and instructions on how to place on-line orders for calendar artworks and school photos, we will send out to all families via the LINC-ED messaging system.
Upcoming School Events
School Assembly and Prayer – Learning Community Maunga leading
Monday 5th November 8:50am in Taamaua/Hall
Baptism Session
Tuesday 6th November 6:00pm in the staffroom
NZEI Principals and Teachers STRIKE – SCHOOL CLOSED
Monday 12th November 

School Assembly and Prayer – Catholic Special Character Team leading
Tuesday 13th November 8:50am in Taamaua/Hall
SWIMMING PROGRAMME COMMENCES
Tuesday 13th November
Year 5/6 Inter-school Athletics
Tuesday 13th November
Maori Whānau Hui
Tuesday 13th November 6:00pm in Taamaua/Hall
Kids for Kids CHOIR Rehearsal and Evening Performance
Wednesday 14th November @ Vodafone Events Centre
With God's Blessings
Peta Lindstrom
Principal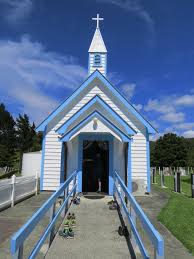 Community Events
St Marys Parish Pilgrimage
St Marys Parish, Papakura – Motuti, Hokianga
Friday 8th February 2019 – Sunday 10th February 2019
Come and join us on our Spiritual Journey as we travel to Hokianga in the far North.
Cost: $80.00 per adult
Children 0-17years Free – Must be accompanied by parent/guardian
Payment to be received no later than 30/11/18
All payments to be made to our Parish Account
Account Name: RC Bishop of Auckland Parish Account Papakura
Account Number: 02-0100-0120982-10
Reference: Please ensure you note PILGRIMAGE & YOUR NAME

Print or Save this Post