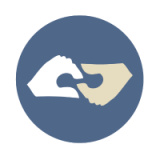 Linc-Ed
A learning centred communication solution.
LINC-ED is the student management system that we use here at Holy Trinity. It is a secure platform that we use to organise a range of things such as:
Reporting – happens throughout the year, may contain photo or video evidence

Sharing learning – parents can comment and 'like' posts

Taking the roll

Sharing learning goals

Student information and notes

Notices about school events – most notices come out via LINC-ED rather than hard copy paper notices
You need to be able to log in to LINC-ED so you can see your child's learning goals, reports and assessment and to receive important notices and messages from teachers.
To log into LINC-ED for the first time, follow these steps:
Visit our school website: holytrinity.school.nz

On the home page click the red link: LINC-ED LOGIN PAGE

Click

Lost your password?

Enter your email into the box (must be the email you put on your enrolment form)

LINC-ED will email you a link which will direct you to LINC-ED

Once you change your password it will direct you to log in to LINC-ED
To access Linc-Ed, please click the log in button below; all you need is the email you have registered with the school and your password you created.
Forgotten your password? Click the link on the right and you will be directed to a page where you can create a new password.
If you have any trouble accessing LINC-ED, please get in touch with the school office.