Greetings, Kia ora, Kia orana, Talofa, Mālō e lelei,  Namaste, Ni Hao, Bula, Hola, Kumusta
Dear Families
As Term 2 draws to a close, we give grateful thanks to the generosity of the many people that contribute to our school community so that we, in turn, can be the best we can be as Holy Trinity people and Holy Trinity learners.
Thank you to our school community  … our mums and dads, our grandparents, our wider family members, our staff, our School Board and PTFA, our Parish Priests and to our children for giving your all so that we have successful learning, loving and serving at Holy Trinity Catholic Primary School!
Enjoy a well deserved holiday break and we look forward to seeing everyone back at school rested, relaxed, well and safe at the beginning of Term 3, Monday 25th July.
A Blessing for all …
Gracious God,
bless us with hearts that expand in generous response,
minds that are willing to explore greater justice,
hands that are giving to those in need
and food that nourishes us body and soul.
Amen
School Board Elections 2022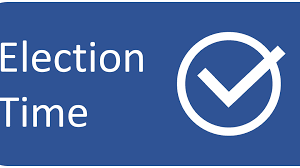 Every state and state integrated school in New Zealand is beginning the process for the forthcoming Board elections which for most schools, take place on 7 September 2022.
Holy Trinity Catholic Primary School will be seeking five parent elected members. Being a Catholic school, we also have four members appointed by the Bishop of Auckland. There is a staff representative on the Board, and of course the principal as of right.
The School Board also needs to represent the diversity of its school community. The Board election is the opportunity to nominate and vote for candidates who will make a positive difference for children's education. We need people from the various ethnic groups who make up our culturally rich school.
If this sounds like you, please think about putting your name forward, or get someone to nominate you.
Watch out for the nomination forms coming out to you in the next 2 to 3 weeks.
Election Timeline
Select Returning Officer by Wednesday 6 July 2022
Close Main Roll by Wednesday 13 July 2022
Call for Nominations by Friday 15 July 2022
Close Supplementary Roll by Monday 1 August 2022
Nominations Close by Wednesday 3 August 2022
Voting Papers issued by Wednesday 10 August 2022
Election Day (Voting closes) at 4:00pm Wednesday 7 September
Accept postal votes to Monday 12 September
Count Votes by Tuesday 13 September
Board Takes Office on Wednesday 14 September
What to do now?
Keep an eye on the timeline of events as above
Consider nomination
Watch out for nomination forms being posted out to you
If you are not sure, check with the school office that you are on the school's electoral roll
DRS Report
First Holy Communion
On Saturday 18 June, some of our students received their first Holy Communion at St Mary's Church in Papakura at the 5:30pm Mass. It was a beautiful celebration on the eve of The Solemnity of the Most Holy Body and Blood of Christ (Corpus Christi). We continue to pray for them as they participate in holy communion in Mass and learn more about Jesus on their faith journey.
Congratulations to: Katherine Balbona, Ethan Clarito, Raiden Dawinan, Madison De Leon, John Paul Feagaiga, Ron Rafer Floresca, Bella Harman, Evelyn Henderson, Jan Silver Manalo, Immanuel Nau, Kiean Platon, Rosaria Soo Choon, Andrea Vergara & Carla Witbooi
Farewell Liturgy
On Monday 4 July, we will be gathering as a school community to celebrate and farewell Mr Allan Quarterman who has served us faithfully as a school caretaker (retiring in March of this year). This will be our opportunity to say a huge thank you to Allan and to wish him the best and well deserved rest in retirement. Liturgy will begin at 1:30pm in Taamaua/school hall and you are all welcome to attend.
Staff Mass
As the end of Term 2 nears, our staff will be gathering on Wednesday 6 July at 8:00am in the staffroom to celebrate a special Mass with Father James Mulligan of St Mary's Parish, Papakura. This is a special way to end the term before we enter the holidays!
YCC Mufti Day
On the last day of school, FRIDAY 8 JULY, our whole school will be celebrating YCC Day with a 'Pyjama Party' theme mufti. Students can come to school wearing pyjamas or onesies and will need to bring a gold coin donation.
YCC stands for any and all of the following : Young Catholics Care OR You + Caritas Combine OR Youth Creating Change OR Your Choice of Clothing.
This year all money donated will go to Caritas Aotearoa New Zealand to support Laura Vicuna School in Bethlehem, Israel. This small school opened in 1988 and is in dire need of renovation as well as tables and projector for their children to use in their learning. We look forward to joining the rest of New Zealand Catholic schools celebrating YCC Day with a Pyjama Party!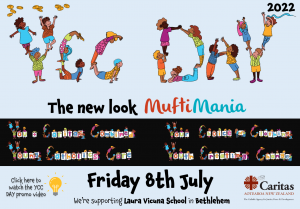 Term 2 Reporting to Parents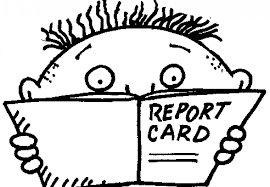 Term 2 digital reporting will be available to families from Tuesday 5th July on HERO through each student's individual learning pages. You will be able to read about the progress and achievement your child/ren are making in reading, writing and maths, to read their progress in meeting learning goals, to explore their reflections on working as a Holy Trinity Learner through their Toku Reo profile and to share learning from their Concept/Social Sciences and Health learning.
Mahi Tahi Conferences will be held in early Term 3 – Wednesday 3rd August and Thursday 4th August from 3:15pm – 6:30pm each night.
On Wednesday 3rd August we will offer 15 minute interviews for those families who prefer to meet for the Mahi Tahi Parent/Teacher/Student Conferences in this way … a school interview portal will be set up for you to access to make your appointment time. This will be communicated to you in early Term3.
AND
On Thursday 4th August we will offer an open, informal Mahi Tahi Parent/Teacher/Student Conference time for those families who prefer to meet for the Mahi Tahi Parent/Teacher/Student Conferences in this way.
Teachers/Kaitiaki will be present on both afternoons/evenings.
We are very much looking forward to being able to meet with our families face to face, to have rich learning conversations about our students' learning progress and achievement.
Learning Community Numbers
From the beginning of Term 3, there will be some changes to Learning Community numbers with small groups of students transferring across Learning Communities.  This decision has been made with much thought and consideration and affected students and their families will have been informed by their kaitiaki by early next week.
This arrangement is due to the current pressure on our school roll. As you are aware, we are being required to manage our school roll by the Catholic Diocese of Auckland as we have reached our maximum roll number. With no funding availability for further buildings for more learning communities, it is necessary to work within our current setting. The decision to transition some students through to other Learning Communities will mean we can continue to operate with appropriate class numbers in each learning community across the whole school.
Health & Safety – Emergency Drills
Next week, students and staff will practice emergency drills, so that in an event of a fire, earthquake or emergency lockdown, your child is prepared and knows what to do, should such an event occur.
The drills are necessary so that our students don't panic if something was to happen. The idea is that they perform what they've practiced safely and in a calm manner. Yes, there will be the occasional moments of fear of the unknown, but hopefully these drills will ease some of that anxiety and give them the necessary skills and knowledge to react appropriately to the emergency at hand. Ultimately, if they're safe and protected, it's because they had the emergency drills to prepare them.
SO, if your child comes home and tells you about an emergency drill, have a conversation to explain to them the importance of such drills. If you have any queries or questions, please don't hesitate to make contact with Andrew Malele amalele@holytrinity.school.nz
PTFA – Fundraising in Term 3
On the evening of Tuesday the 28th of June, our PTFA met to discuss possible fundraising opportunities for Term 3. Thank you to those wonderful parents that attended and for their amazing contributions.
Our Parent Teacher and Friends Association, is an integral part of our school community who help raise funds for projects that the school would like to undertake that not only benefit our students, but enriches our community. A current project we're hoping to see come into fruition is our Sacred Space for our tamariki and community to use.
Some possible ideas that were floated was the opportunity to have a disco at the Massey Park Pools, a pizza lunch in conjunction with a dress up day and our annual Fun Run later in the year.
SO, if you're a parent of friend that has a passion to raise funds and would love to meet other like minded parents, please email our wonderful co-chairs Laura and Michelle ptfa@holytrinity.school.nz or come to the next monthly meeting. All are WELCOME!
North America Celebration Week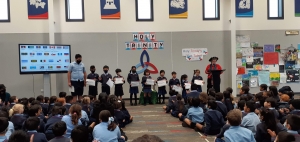 Howdy/Bonjour/Hola!
This week we acknowledged those in our school whānau with ties to North America by having a North America Celebration Week. We found out that the continent of North America is made up of 23 countries, not just Canada, the US. and Mexico. LC Awa learned about the Mayans of Mexico, and LC Maunga learned lots about Canada including that all of their food packaging is written in both English and French!
We also had a competition asking our tamariki to make a creative flag for one of the countries of North America. The entries were fabulous and it was very hard to choose the winners. The winners of our creative flag competition are Petra and Samantha from LC Whenua; Marion, Ileanah and Caitlin from LC Awa; Jan and Daniel from LC Moana; Kiean and Gee from LC Maunga; and Felix from LC Ngahere. Well done/très bien/bien hecho!
Miss Gill
Learning Community News
Learning Community Awa's St John's and Journey experiences
It was amazing to have an officer from St John's come and teach us about safety. We learned lots of ways we can look after ourselves if we get hurt at home or at school during play.
Here are some of our stories:
Today we went to the hall. There was a woman who worked for St John's Association and her name was Sue. We talked about safety and Sue asked me to come up and help. Sue said I wanted to ride my skateboard and asked the class if I was ready. The class said "No"! First Jessica said I needed a helmet … "Helmet on, check!"  Zeek said I needed some knee pads … "Knee pads on, check!" Roberto said I needed elbow pads … "Elbow pads on, check!" Was I ready?
Mia
We learned about safety with Sue from St John's. Sue taught us how to be safe when you are riding roller blades, a bike, a scooter, or a skateboard. Sue showed us how to put on pads and taught us what to do when we have a bruise or a graze. When we have a graze we first clean it with a small cloth and make sure there is no dirt on the graze. When we have a bad bruise we put an ice pack on for ten minutes and then we put a bandage on.
Maegan
Our Journey concept learning is about how there are many systems in our world. We are learning about 'Cycles' such as the Water Cycle and Plants and Bees and how they connect to sustaining life … without water living, plants, animals, and insects will not grow.
Plants need to grow in dirt and be watered every day with sunlight to help them grow tall. Hendrik
A bee first starts as an egg, then it turns into a larva and there are four stages. Then it turns into a pupa, then it turns into a capped cell. Then your revolution is done for the bee. Mehtab
The water cycle helps us to survive but we did an experiment so we needed equipment. The equipment we needed was paper, a plastic bag, and instructions. First, you fill the bag up with only one-quarter of water then you add food colouring to the water and put it in the sunshine so the experiment can work. As the bag heats up you see the different stages of the Water cycle. Lilac
Learning Community Moana
Moana learners have used their scientific thinking skills to learn about the "journey of plastic". They have used their knowledge from science to follow the technological design process to create their own bag that could be better for our environment. Moana learners have done a lot of research into different materials that they could possibly use to create their eco friendly bag. They have been working on identifying the physical and functional attributes of their design, and have done an amazing job at working collaboratively through the whole process.
Policy and Procedures – Complaints
It is always good practice to inform parents and community of the appropriate channel to share concerns or worries. Schools are required to have a Complaints Policy in place. The purpose is to provide clear guidelines for the school community in raising and resolving concerns and complaints.
These procedures enable us to:
maintain the best learning environment for our students
resolve matters of concern early, if possible
respond to feedback and concerns constructively
deal with 

complaints

 fairly, effectively, and promptly
take into account individual circumstances
maintain confidentiality
preserve school/community relationships and communication
monitor and record 

complaints

 and concerns about student safety.
Most complaints can be resolved informally by discussions with the people concerned:
1. Discuss the issue with the right person
2. Work towards a resolution.
If you are concerned about your child:
1. Meet with the Learning Community teacher/kaitiaki
2. If no resolution, meet with the Senior Leader/manutaki
3. If still unresolved, request a meeting with the Principal
4. If the concern remains unresolved, a formal complaint can be made
Our school policies and procedures are held online with SchoolDocs.
Concerns & Complaints Flowchart FINAL
NanoGirls Lab 
We are so excited to be hosting Nanogirl Lab here at school on Monday! We know that the children will have lots of fun, and they will be amazed at the science learning that will happen during the assembly. Our curriculum focus for "Journey" is Science and Technology so the children and staff will be able to draw on this experience to help with the teaching and learning in the learning communities.
Teacher Only Day – Friday 2nd September 2022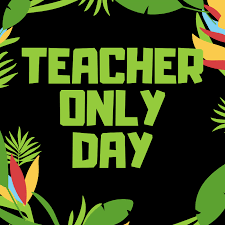 School will be closed for students on Friday 2nd September. Teachers and Support Staff will be involved in a workshop day with our South Auckland Catholic Schools Kāhui Ako. 
Please make alternative arrangements for your child/ren for this day – Friday 2nd September.
Reminders!
Health Safety and Well-Being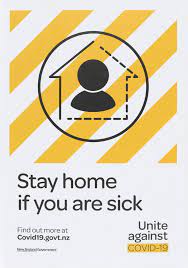 A number of our students and staff have been away recently with a 'tummy bug' illness which can be quite debilitating. The Ministry of Health and Ministry of Education guidelines to schools are …
keep children at home if they are not feeling well
allow 48 hours before children return to school
use diluted bleach to clean surfaces and high use areas
encourage hot soapy water for cleaning of hands
continue good ventilation practices
continue to wear face masks indoors for students from LC Moana, LC Maunga and LC Ngahere
Thank you to our families for the way you quickly respond to the phone calls from school to say that your child is unwell and needs to go home. We understand the pressure this places on parents when trying to fulfil their  work commitments and are grateful for your timely responses.
Attendance Dues Payments
We are nearing the end of the term, therefore Attendance Dues for Term 2 must be paid as soon as possible.
Please note that there are 3 options for payment of the Attendance Dues and Catholic Special Character Contribution
Full amount paid by Internet Banking to ASB school account – details for payment are on the statement.
Automatic Payment to be set up via internet banking to ASB school account
Payment can be made at the school office – cash or Eftpos
Please see Carmel Stewart (Office Administrator) or Peta Lindstrom (Principal) in the strictest confidence if you have any concerns or questions regarding the payment of Attendance Dues.
Financial Assistance is available for payment of Attendance Dues.
School Enrolments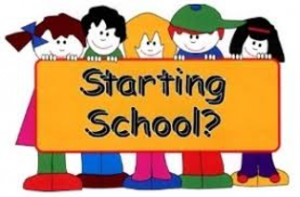 It is really important that we know of all younger brothers and sisters that are commencing schooling with us in 2023. If you have little ones at home, please contact the school office to make a time to meet with Miss Lindstrom so they can be assured of a placement at Holy Trinity School for when they are ready to start in 2023.
sKids July Holiday Programme
"What are your plans for the School Holidays?" 
"sKids Holy Trinity is open for the July School Holidays! Visit: www.sKids.co.nz/holy_trinity to book now!"
https://enrolmy.com/skids-sknz2/activity/348-Holy_Trinity_Term_2_Holidays_2022
AND here is a link to our July/Winter Holiday Programme Flyer: DOWNLOAD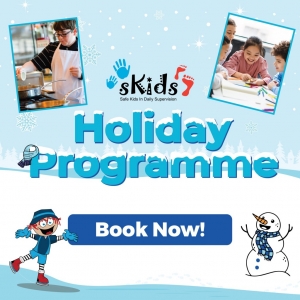 Job Vacancy
Social Worker – Catholic Social Services
 Catholic Social Services is a faith-based professional service providing social work, counselling, out-reach and support to individuals and whanau. It has offices in Ponsonby and Otara. 
 Catholic Social Services has a vacancy for a full-time Social Worker to join the team. The key function of the position is to assist families and individuals in difficulty and at risk by the provision of generic social services, responding to allocated referrals to the agency including family harm referrals from Oranga Tamariki and the Police. Networking and collaboration both within the team and the community is an important requirement.
 For more details, and a full position description, please visit the Diocesan website https://www.aucklandcatholic.org.nz/staff-vacancies/
Applications close on 24 July 2022.
Upcoming School Events
School Assembly with NANO GIRL
Monday 4th July 9:15am in Taamaua/school hall
School  Farewell Liturgy for Mr Quarterman ( previous Caretaker)
Monday 4th July 1:30pm in Taamaua/school hall
HERO Reporting to Parents published
From Tuesday 5th July 
YCC MUFTI DAY for Caritas – gold coin donation
Friday 8th July
Term 2 Concludes
Friday 8th July
Term 3 Commences
Monday 25th July
Monthly School Board Meeting
Wednesday 27th July in the school staffroom 6:00pm
Mahi Tahi Parent/Teacher/Student Conferences
Wednesday 3rd August 3:15pm – 6:30pm – 15 minute booked interview slots
Thursday 4th August 3:15pm – 6:30pm – open interview times 
Teacher Only Day – school closed for students 
Friday 2nd September
Upcoming Community Events
Tots to Teens Digital Magazine
The latest Tots to Teens digi-magazine  is available here –  https://issue2207.totstoteens.co.nz/
What's in this issue for parents?
» Cosy winter meals for kids
» Are regressions a cause for concern?
» Winter holiday ideas
» Treating winter head and respiratory ailments
» What are kids learning at school?
» How to finance those pearly whites
» Activities to keep little minds busy
and (as always) EPIC GIVEAWAYS
Ask your tamariki to find this issue's Te Reo Māori words including whakamataku, akoranga, tokarewa, taitai niho and kamuputu
Thank you to everyone for supporting our digital magazine!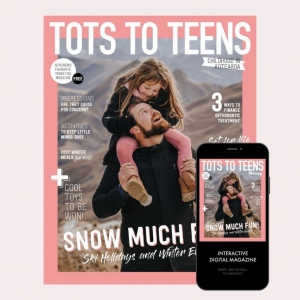 Print or Save this Post