Greetings, Kia ora, Kia orana, Talofa, Mālō e lelei,  Namaste, Ni Hao, Bula, Hola, Kumusta
Dear Families
We have so much to be grateful for as a school community these past weeks!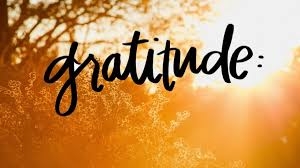 We are grateful for the safe return of our students, staff and parent helpers from Learning Community Ngahere Camp at Hunua.
We are grateful for the fantastic people that worked together to ensure our campers had the best time EVER, learning through facing fears and challenges, building resilience, managing themselves and being encouraged to grow in their personal development.
We are grateful to Mr Malele, Mrs Silva, Mrs Kaur, Mrs Notley, Mrs Hey, Mr Hennessy, Mr Rudsits, Mr Karena, Mrs Pati, Mrs Grace Drollét, Fr James, Fr John and Fr Kevin and all of the Camp Adair instructors who worked hard to support and provide for our young people during this time.
We are grateful to the many parents and family members who assisted and helped care for our little Year 1 and 2 children during their week at Massey Park Pools participating in the Water Safety Skills programme.
We are grateful for our families and students who attended and had time with our teachers sharing in rich learning conversations at the Mahi Tahi Conference afternoons last week.
We are grateful for the PTFA Team and their families who braved the cold weather conditions to provide a sausage sizzle, raffles and a second hand clothing stall at the Mahi Tahi Conference afternoons.
We are grateful for our School Board members for their presence and engagement of whānau at the Mahi Tahi Conference afternoons as we began a process of consultation and engagement to gather the voice, thoughts, ideas and views of our school community.
We are grateful for our Indian family members who were able to gather with School Board members recently to share their reflections and give 'voice' to ideas for our school.
We are grateful for our school family members who are coaching, managing and organising the school Netball teams for Saturday competition.
We are grateful for all our staff who continue to give of their best so that our students have every opportunity to grow in learning, loving and serving.
Each day, we are blessed as a school community to have so many helping hands that go the extra mile for our students, for our staff and for each other.
Thank you for being a school community … of love, relating, connecting, encompassing, and always giving so abundantly.
God Bless you all!
From the School Board …
Community Consultation and Engagement
As you will be aware from the last few school newsletters, the Board is reviewing and further developing the school's strategic plan for the next three years. We need and appreciate the input and support from our school families as we look ahead.
THANK YOU to all those parents who took a few moments last week when you were at school for the Mahi Tahi time with the teachers, to come and contribute some ideas to the charts we had outside the staffroom. It is much appreciated. There will be more opportunities to contribute over the coming months. Keep your eye out for the Google survey coming out to all families next week.
Coming Up…
In Week 4 of the term (from Monday 23rd May), there will be an on-line survey in the form of a HERO Google form, where again we encourage you to respond to a few questions
Monday 30th May 6:00pm – 7:00pm in Taamaua/school hall
HUI for Maori Whānau and Pacific Peoples Aiga with a shared meal and korero
Alongside this, the Ministry of Education are about to write new regulations and guidance about planning and reporting for schools and kura, as a result of the changes in the Education and Training Act 2020. The Ministry has asked for some input from our community, so we will be getting the views of a sample of our parent community-  you may be contacted by Miss Lindstrom on behalf of the Board to take part. If you don't get asked, but are interested in participating, please let us know and we can send you the on line link.
Blessings to you all.
Philip Cortesi
Presider of the Board
DRS Report
Sacrament of Confirmation
Congratulations to all our students who received the Sacrament of Confirmation at a special Mass held at St Mary's Church in Papakura on Friday 6 May. Bishop Michael Gielen led a beautiful Mass alongside Father James Mulligan and Father John Joliffe. We continue to pray for our students as they prepare to receive the final Sacrament of Initiation – Eucharist.
Katherine Balbona, Ethan Clarito, Raiden Dawinan, Madison De Leon, John Paul Feagaiga, Ron Rafer Floresca, Bella Harman, Evelyn Henderson, Jan Silver Manalo, Immanuel Nau, Kiean Platon, Rosaria Soo Choon, Andrea Vergara & Carla Witbooi
Mothers Day Liturgy
It was a beautiful celebration that our students led on Monday 9 May to celebrate and give thanks to God for our wonderful and awesome 'mothers'. It was extra special as it marked the first time we've physically gathered together as a school family this year.
Loving God, as a mother gives life and nourishment to her children, so you watch over your Church. Bless these special women, that they may be strengthened as Christian mothers and nurturers. Let the examples of their faith and love shine forth. Grant that we, their sons and daughters, honour them always with a spirit of respect/manaakitia and love/aroha.
We ask this Blessing through Jesus Christ our Lord.
AMEN
Religious Education Books
Thank you to all our families who have shared special comments of encouragement in the children's RE books which came home last week. It's been wonderful to hear about the learning conversations shared at home.
Kaitiaki2Share
Kaitiaki2Share is a competition that is run by Caritas Aotearoa New Zealand to encourage our students to think of creative ways of promoting the care for our common home – earth. Some of the students in Learning Community Ngahere entered this competition and this year, one of the winners for this competition is Chelsea Winston from LC Ngahere. As part of the winning prize, a native tree has been planted in Auckland in her honour. Congratulations to all the students in Ngahere who entered and a special congratulations to Chelsea Winston!
Click on this website to view all the winners. https://www.caritas.org.nz/kaitiaki2share
Unpacking Luke's Gospel
Father John Joliffe who is visiting St Mary's Parish in Papakura, is running two sessions to explore and unpack the Gospel of Luke for adults at St Mary's Parish.
Part A will be on Friday 3 June after the benediction at the Church at 9:00am and will be repeated again at 7:00pm for those who are working.
Part B will be held on Friday 10 June at the same time, straight after the benediction and repeated again at 7:00pm.
Parish Bulletins
Please click on the link to access St Anne's Parish, Manurewa – May 21st/22nd Bulletin Bulletin #17- Sunday 22nd May 2022 (online)
Staff Update!
This term, we have been fortunate to welcome to our teaching team, Mrs Rewa Vowles as a teaching Kaitiaki in Learning Community Moana. Rewa has recently been teaching in our Auckland catholic schools so it is great to be able to welcome her to Holy Trinity whānau. We are already experiencing Rewa's great knowledge of life experiences and the enthusiasm she has in sharing this with the children in LC Moana.
We warmly welcome Mrs Grace Drollét to Learning Commmunity Whenua. Grace is working some part-time hours in LC Whenua as a Learning Assistant and her skills and knowledge of early childhood is being very much appreciated.
We also have Mrs Manpreet Kaur working alongside kaitiaki and children in Learning Community Whenua for the next month. Manpreet is a teacher who is completing the NZ Teacher Education Refresh programme. We look forward to all she will contribute in this next month as she completes her teaching practicum with us.
And FINALLY we welcome Mr Stephen Stewart, our new permanent Caretaker! We are delighted to have Stephen commence his position with us and know he will be a wonderful asset to the Holy Trinity School Team. Stephen will be working part-time hours at school, generally early on in the week. Stephen brings a wealth of experience, skills and knowledge to this role so we are very excited to have him on board.
Our recently retired Caretaker, Mr Allan Quarterman, has now returned from his holiday overseas, so once we are all settled into the term, we will hold a special liturgy and celebration for him as a way to say thank you for his invaluable contributions to our school family these past few years.
PTFA News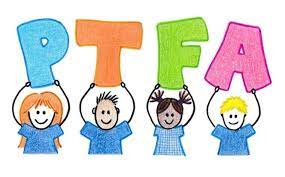 It was wonderful to finally kickstart the PTFA again after such a long time away. Thanks to all who made the meeting this week, it was great to share so many ideas for events and fundraising for the year ahead.
Highlights from the meeting …
Mahi Tahi Conferences Fundraising
The first event of the year, the Mahi Tahi nights was a big success! We connected back in with the school community and we raised $584.20 from Food & Raffles, and $570.00 from the second hand uniform shop. Thanks to all the helpers over both nights!
Art Calendars
Students are creating beautiful artworks this term, and an extended order period will run up to Christmas, with the option to upload photos onto the items as well.
Second hand uniform shop restart
Our highly successful second hand uniform shop will open up on the 13th of June from 2:15 – 3:00pm outside (or upstairs) Taamaua. We will then be opening on the second Monday of every month at the same time. Thank you to Fiona for the incredible effort setting it up and running it so far. And thank you to Grace and Maila who have volunteered to help out.
PTFA Donation to the school
At the end of the financial year, the PTFA made a donation to school of $14,000.00 from the 2021 fundraising efforts. What a great outcome considering the challenging year we've had!
Next meeting
Scheduled for Tuesday, 28 June 2022 – 7:00pm in the school staffroom.
Ngā mihi,
Laura Cooper and Michelle Porter
Co-Chairpersons
Holy Trinity Catholic Primary School
Parent, Teacher & Friends Association
Book Week at School
Dear HTCPS whānau,
Our school-wide concept of Tūrangawaewae has given our students the chance to make connections with each other through the sharing of their stories of people and places special to them. Therefore, the theme of this year's Book Week is One World, Many Stories. Book Week will run from Monday 23 May to Friday 27 May. 
We will have the Scholastic Book Fair in the school library, and contests for the students throughout the week. The Book Fair will be open in the school library from 8:30 – 8:50am and 2:40 – 3:20pm Monday to Friday. You can pay by cash or EFTPOS. Purchases earn reward dollars for the school to spend on resources for the library and learning communities.
We will also be taking part in the Simultaneous Reading Time on the 25th. And, as always, we will finish with a character parade. For the character parade on Friday 27 May, we would love our students to dress up in a traditional costume based on a traditional story from theirs or someone else's culture.
We also have a contest for our school whānau! Record your child/ren retelling a traditional tale (story) from theirs or someone else's culture. Email your video to either Miss Gill (kgill@holytrinity.school.nz) or Mrs Rhodé (lrhode@holytrinity.school.nz) and the best videos will be shared at our character parade and on the school's Facebook page.
Ngā mihi,
Miss Gill and Mrs Rhodé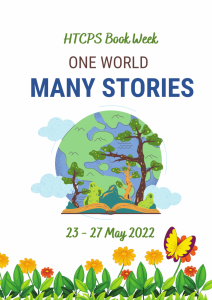 Water Safety Lessons – Monday 30th June to Friday 3rd June
From Monday 30th May to Friday 3rd June, our Year 3 to Year 8 students will have their turn to participate in the Water Safety Skills programme at Massey Park Swimming Pools in Papakura. The programme is designed to give our tamariki the best skills to help them keep safe in, on and around water for lifelong enjoyment.  These water safety lessons are delivered by qualified and certified instructors.
For the week, students will spend an hour a day in 4 groups working in small mini sessions. These sessions will rotate through the week. The sessions simulate our water ways and local beaches, and the skills to know, to keep safe in each situation.
A reminder that these lessons are not about teaching your child how to swim – but more about what they can do to keep themselves and others safe around our waters.
Next week a notice with more information around what your child will need to bring to the pools will be shared, but if you have any queries or questions, please don't hesitate to make contact with Andrew Malele.
As it was for our Year 1 to Year 2 students, we really cannot stress enough the importance of your child attending these lessons.
LC Ngahere Camp – May 16 to May 18 2022 – Camp Adair Hunua
Monday morning, students of LC Ngahere were assembling at the front gates of school, with bags packed for 3 days of outdoor fun and activities. There is a strong atmosphere of excitement, tinted with a slight aroma of anxiety and nervousness. And just like that … we're back from camp on Wednesday, tired but elated that the Ngahere students have come back from what was an amazing experience.
There was no theme to camp, but if there was, the theme would be 'wero – challenge.' The students were challenged to climb heights to accomplish certain tasks such as dancing on a beam suspended 10 metres off the ground, or jumping over platforms that were 30cm apart, and hanging mid air 8 metres off the ground. Students were challenged with a simple task of lighting a fire safely, to cook pancakes that seemed harder than it looked on TV. Students were challenged to read a map, and if read incorrectly would send them walking long distances with very tired feet. Students were challenged to duck in and out of very muddy water, where the smell was foul and the mud sticky and slimy. Students were challenged to try out food they've never experienced and then realise that they can expand their taste palette. In all of this … they were challenged. AND our students took the challenge head on.
Sincere thanks to the students of Ngahere for being amazing campers – the instructors were more than impressed with your commitment to each other and your willingness to participate. Sincere thanks to Mrs Silva, Mrs Kaur, Mrs Notley, Mrs Hey and Whaea Grace Drollet – fantastic kaitiaki who we are very lucky to have in our community. Many thanks to our parent helpers, Chris Hennessy, Brad Rudsits, Agnes Pati and Simon Karena – you were absolute superstars whom camp staff thought were 'professionals.' Special thanks to Father's James Mulligan and John Jolliffe for visiting our students and encouraging our students to keep going! Sincere thanks to Father Kevin Murphy for celebrating a beautiful mass for our students and for reminding our students why our school name is so important and a taonga to take care of. And finally many thanks to Miss Lindstrom for popping out and saying hello – the students very much appreciated your presence.
In the next newsletter we hope to share some reflections from our Ngahere students. But in the meantime, sincere thanks to our Ngahere parents and whanau for allowing your child to participate in what was a memorable event.
Learning Community News
Learning Community Maunga Gospel Values – Collaborative Art
LC Maunga students unpacked our school Gospel values; what each value looks like and sounds like.  They focused on identifying how each parable from the Bible relates to and is connected to each of our values.  Students then collaborated to create artwork using the Gospel values to show love in action and explain how it enriches kotahitanga – unites us.
Learning Community Maunga Bullying-Free NZ Week
As part of Bullying-free NZ Week in LC Maunga, we talked about what is and isn't bullying, then looked at some posters about bullying. Then we wrote our own slogans to encourage each other to continue to make good choices to keep our learning community bullying-free.
Curriculum News
Connected Curriculum Learning – Concept of Tūrangawaewae
We are coming to the end of our concept learning of Tūrangawaewae. For the past two weeks, students have been working on how they can present their understanding and skills learnt through the concept of Tūrangawaewae.  We are amazed at their creativity and ability to show their learning through various ways e.g. dance, artwork, iMovie, google slides etc. It is exciting to see this progress from draft form to the finished product! We certainly have heard students talk about how sharing their Tūrangawaewae stories with others has helped them to make connections and enrich kotahitanga-unity in their learning community.
Our new connected curriculum learning focus is 'Journey'. We want students to use their understandings to make connections to past and present journeys, and use scientific thinking to take action to enrich kotahitanga in our world. Our students will explore questions such as 'What shapes past and present journeys?' and 'How do the scientific connections we make between past and present journeys enrich kotahitanga?'
Financial Literacy Programme
Learning Communities Maunga and Ngahere were inspired after their time with GetWise to be confident and wise when dealing with money. They experienced a fun way to learn about budgeting and smart spending. Here is what the students in LC Maunga had to say about their experience.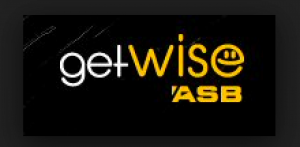 Yesterday Learning Community Maunga went to Taamaua to learn about how to save and spend money. I felt excited to learn new things about money. Our instructor was called Marlon. He was very funny. My favourite part was when we had to choose what to buy. I was in a group with Taylah, Renayee and Jasleen. We couldn't decide! There were too many options! By Maddison B.
I enjoyed the ASB talk. Marlon was so funny but I really enjoyed what he taught me. I really liked the way he talked and the way he acted. I learnt that having a plan and saving for a goal is important. Knowing how much to spend and save is a good thing too. When I grow up, I want to be a saver… not a spender! By Pau
Bullying-Free NZ Week
This information comes from the Bullying-Free NZ Week 2022  Teacher Activity pack … In 2022 it's more important than ever to keep the spotlight on working together to help look after our wellbeing.
Putting wellbeing first by building safe, caring and inclusive environments is central to preventing bullying. When the whole school community, students, staff and whānau work together to address bullying, positive, ongoing change happens.
We can all get involved in making changes, ākonga/learners, school staff, whānau and community members can all lead and support others to help address bullying. That's why the focus of Bullying-Free NZ Week this year is on recognising and celebrating both the "small ripples" and the "big waves" already happening in school communities across Aotearoa.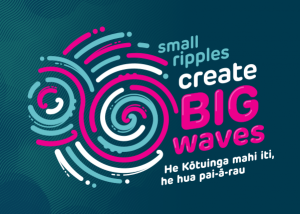 Defining Bullying
Whether bullying is physical, verbal, or social (relational), four widely-accepted factors can be used to identify it:
Bullying is deliberate – harming another person intentionally
Bullying involves a misuse of power in a relationship
Bullying is usually not a one-off – it is repeated, or has the potential to be repeated over time
Bullying involves behaviour that can cause harm – it is not a normal part of growing up.
Bullying can happen anywhere, in person or online (cyberbullying), at any time, and can be verbal, physical or social (relational). It can be obvious or hidden.
Kids who bully use their power — such as physical strength, knowing something embarrassing, or popularity — to control or harm others. Bullying is when one student (or a group of students) keeps picking on another student again and again to make them feel bad. They say or do things to upset them, make fun of them, stop them from joining in, or keep hitting or punching them.
This downloadable factsheet can be used by parents, whānau and the wider community to promote a common understanding of bullying.
Reminders!
School Photos by PHOTOLIFE
School Photos will be taken on Tuesday 24th May at school. Information flyers were given to the children to take home this week. Sibling photo request forms need to be completed and returned to school before the Photo Day on Tuesday. AFTER Photo Day online photo access codes will be distributed so you can view your child's photo on line. Manual ordering envelopes will also be made available to families.
Sibling photograph request forms are available at the school office. Family photos will commence from 9am on Tuesday 24th May in Taamaua/school hall.
Upcoming School Events
School BOOK WEEK and Book Parade
Monday 23rd – Friday 27th May with Book Parade on Friday 27th May
School Board Community Consultation & Engagement – Google Form survey distributed
Monday 23rd to Friday 27th May – available on HERO 
School Photos – PHOTOLIFE
Tuesday 24th May in Taamaua/school hall from 9:00am
Monthly School Board Meeting
Wednesday 25th May in the school staffroom 6:00pm
National Simultaneous Story-time
Wednesday 25th May 
School Gathering Liturgy and Assembly – led by Learning Community Whenua
Monday 30th May 9:15am in Taamaua/school hall
Māori Whānau and Pacific Peoples Aiga HUI
Monday 30th May 6:00pm – 7:30pm in Taamaua/school hall
Samoan Language Week
Monday 30th May – Friday 3rd June
Water Safety Skills Programme for Years 3-8
Monday 30th May – Friday 3rd June @ Massey Park Pools, Papakura
School FEAST DAY Celebrations – Holy Trinity
Friday 10th June  
School FEAST DAY MASS – Holy Trinity
Friday 10th June 11:00am in Taamaua/school hall
Term 2 Concludes
Friday 8th July
Term 3 Commences
Monday 25th July
Job Vacancies – sKids South Auckland
We are looking for permanent and part time/casual staff for our skids programmes.
sKids South Auckland are looking for superstars!
Are you or someone you know, great with children and are looking for a fun and exciting job? Then join our sKids family, it may well be the opportunity you are looking for!
Job Vacancy
Liturgy and Ministry Coordinator
The Diocese is seeking a Liturgy and Ministry Coordinator to ensure that Diocese's commitment to the vision and spirit of Vatican II is upheld.
This is a full-time role which involves co-ordinating the work of the Liturgy team, developing strategies to promote liturgical resources and expertise available to the Diocese, providing formation, training, advice, and guidance in all aspects of the Liturgy in the diocese (including creating resources and presenting workshops), and editing the quarterly Liturgy magazine.
Applicants must have experience of parish liturgical ministry and an understanding of the principles of the liturgy of the Catholic Church along with a relevant Theological degree and be willing to work flexible hours including evenings and weekends.  Applications close 3 June 2022.
Please visit our website www.aucklandcatholic.org.nz – Diocesan Services – Staff Vacancies for the full position description and how to apply.

Print or Save this Post