Greetings, Kia ora, Kia orana, Talofa, Mālō e lelei,  Namaste, Ni Hao, Bula, Hola, Kumusta
Dear Families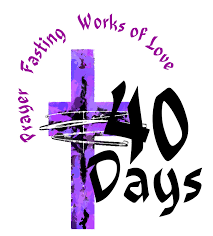 This week we began our Lenten Journey. As families and a school community, let us take this time to reflect on our lives … how is Christ present to others through our own words and actions? Pope Francis asks us to use this Lenten season to strengthen our prayer life, our outreach of alms-giving (sharing with others) and of fasting (going without). May we open our hearts and minds to being the "Body of Christ" to others this time of Lent. Here is a lovely Lenten prayer to pray together as a family
Open our hearts to you word, O Lord, that we may be renewed
Open our hands to receive and to give, that we may be replenished
Open our minds to the silence of Your presence, that we may be refreshed – Amen
Phase 3 Omicron Information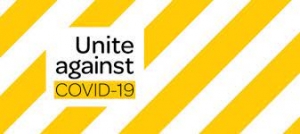 Thank you for all that you are doing to keep our school community safe and well. We know these are challenging times for all and are so grateful for your care, understanding and patience. Thank you for continuing to keep the children at home when they or others in the household are unwell.
Due to the community increase, we are being well informed by our families of positive cases in households. We have good systems in place to respond to this and to keep any spread of the virus here at school to a minimum – this keeps everyone as safe as possible.
As a whānau please continue to keep a really close watch on your children for any signs of symptoms:
– a sore or upset tummy
– runny nose
– scratchy throat
– headache
– a fever
If unwell, please stay at home and get advice about getting a COVID-19 test.
With Phase 3 of the Omicron response, only confirmed positive cases and their household contacts need to self-isolate for 10 days. If children are confirmed positive cases or household contacts of positive cases, they can return to school on Day 11 (after their Day 10 of isolation).
Any household contacts of the positive case must also isolate for 10 days and take tests on day three and 10 of the case's isolation period. If a household contact tests negative on day three and day 10 and is symptom free, they can return to school on Day 11.
If someone else in the household tests positive, you do not need to restart your 10 days unless you have tested positive.
Finally, we know how hard the impacts on COVID-19 have been for many families in New Zealand. If you know of a family in your community who is struggling, please encourage them to reach out for support for example to access food, medicine, or access financial support: Help is available – COVID-19 Health Hub
From the School Board …
Warm greetings to all our Holy Trinity Catholic School families.
It has been a very challenging start to the school year as we continue to manage the ever developing COVID-19 in our communities. The Board is very aware that there are many families who continue to be affected by the virus in various ways. Be assured that we are here to support you in whatever way we can- please reach out to us if you need some help.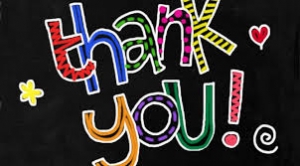 The Ministry of Health and the Ministry of Education continue to provide guidelines to schools, which as a Board, through the school management, we endorse and implement. THANK YOU, our families, for your support and understanding since we have returned to school, as together we follow the government's requirements in our efforts to keep everyone safe and continue make Holy Trinity Catholic Primary School a happy place where learning, loving and serving is our focus.
THANK YOU to our amazing, hard working staff, under the excellent leadership of Miss Lindstrom, for the great start they have all made to the 2022 school year, a start that has been very different from the norm. The time, thought and energy gone into providing a safe learning environment for the children and into the planning and preparation of the school programmes, has been much appreciated, especially considering that many staff are also trying to manage COVID in their home lives as well.
What does the school Board do and who are its members?
I am aware that many of our new families do not know about the school Board and who its members are and what they do, so hopefully the following will give you an idea.
The Board, elected every three years, acts in a stewardship/governance role, and is accountable for the school's performance, focusing on strategic leadership, sets the vision for the school, provides a safe environment and high quality Catholic education for all children. It is also mandated to ensure that the school complies with legal and policy requirements.
The school Board delegates authority and accountability for the day to day management of the school to the principal, the chief executive of the school, who is required to work with both the Board's policy framework and N.Z education legislation.

In developing the strategic plan for the school, it is important that the Board consults with parents, caregivers, staff and children. Our surveys are one excellent way to achieve this and we ask for your involvement when you receive these. During COVID times, we have had to use on-line surveys and questionnaires to get your thoughts and ideas. Hopefully, when COVID restrictions allow, we will be able to have face to face community gatherings again.
The Board:
Philip Cortesi: Presider of the Board/Bishop's Appointee
Tony Nawisielski:  Deputy Presider/Parent elected member
Apaula Fruean-Lautua: Bishop's Appointee
Anna Soo Choon: Bishop's Appointee
Fr James Mulligan: Bishop's Appointee
Kosta James: Parent elected member
Vavae Nuia: Parent elected member
Alma Santos: Appointed into parent elected vacancy
Melissa Hennessy: Co-opted into parent elected vacancy
Peta Lindstrom: Principal
Maria Speechlay: Staff elected representative
As mentioned previously, the triennial Board elections for all schools will take place in September this year. Maybe this is something you might like to consider. If you would like to know more about what is involved in being on the Board, our Board members would be happy to talk with you. There will be more information as we get closer to the time of the elections.
As we journey together through the season of LENT and these uncertain times, may we continue to pray for one another, asking for God's blessings and protection, especially for those in most need.
Warm wishes and LENTEN blessings to you all
Philip Cortesi
Presider of the Board.
DRS Report
Learning Community Ngahere Retreat
Thursday 24th February was a day for reflection. I didn't know what to expect and in the days leading up to the retreat, I was looking forward to the experience. It was a beautiful day and we spent lots of time outside. I got to know my peers more and really enjoyed building our unity together through the different activities. My favourite part was when we had some time to write a sensory prayer as we thanked God for all the things we were grateful for. This was my favourite part because it is important to have time to reflect with nature and appreciate our surroundings. This is definitely an experience that I will carry with me always and I will use the skills and tools I learnt at the Retreat this year.
by Lani-Bella
Going to St Francis Retreat Centre was a personal pilgrimage both physically and spiritually. We learned more deeply about our concept of Unity/Kotahitanga, also one of our school Gospel Values and more importantly, to spend a whole day just being with God. It was good to get away from all the noise of school life, to take that time in peace and quiet and to ease our minds from the world around us. For me it was the perfect place to be by myself and to feel the presence of God, in nature.
St Francis Retreat Centre had a big open space for us to do our activities . My favourite activity was the trust game. Being blindfolded and putting your trust in someone can be really hard. But without trust, there is no unity between others. I felt calm and felt that all my worries just disappeared from me. It's such a wonderful place as it is peaceful and quiet so we can pray in silence.
by Georgina
Learning Community Maunga Reflection Day
Thursday the 24th of February was an opportunity for Maunga to make new connections and to reconnect. Kotahitanga was the motivation of the day, in which Maunga quickly found out, it is easier to say and talk about things rather than doing the action. Maunga students, through a series of thought provoking discussions and activities, began to understand that to achieve kotahitanga/unity takes time and plenty of work. The day was a day of reflection and personal spiritual growth, where we asked ourselves through our opening prayer … how do I go about going from my personal planet population of 'me', to a personal planet population of 'us'.
School Mass
Last week on Tuesday 22 February, we gathered for Eucharistic Mass celebrated by Father James Mulligan of St Mary's Parish, Papakura. Our senior students from Learning Community Ngahere represented the school by physically joining Father James in Taamaua/school hall for Mass, while the rest of the school participated virtually from their learning communities. It was a beautiful Mass focused on the Gospel Value of Unity/Kotahitanga and celebrating the Feast day of the Chair of St Peter.
During this time of pandemic, we give thanks that we are able to gather to hear and be strengthened by the Word of God. As part of the Mass, Father James blessed the ashes for our school in preparation for Ash Wednesday.
Ash Wednesday Liturgy
With the blessing of the ashes from our school Mass last week, we celebrated our Ash Wednesday virtually with a special liturgy prepared and led by our senior students. We are marked by the ashes from palms of last year's Passion Sunday and are once again reminded of the beginning of our Lenten journey. During this liturgical season, we pray for the guidance of the Holy Spirit in our lives as we repent and make time for prayer, fasting and almsgiving.
Parish Newsletters
Please click on the link for the St Mary's Parish, Papakura weekly newsletter St Mary's Papakura Newsletter 6th March 2022
Please note: there are new cut off times to book for Mass at St Anne's Parish
If you are attending an evening Mass, you will need to book before 3pm on that same day.
If you are booking for a morning Mass, you will need to book before 9:30pm on Saturday night
Online Mahi Tahi Learning Community Time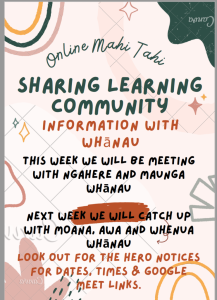 Kia ora e te whānau,
The kaitiaki from your child's learning community will be in touch to invite you to an online Mahi Tahi google meeting. The focus for the online Mahi Tahi is for learning communities to share important information with you and homework expectations for your child.
It will be a wonderful opportunity for you to meet your child's teachers and ask them any questions that you may have.
Please look out for upcoming notices on HERO for dates, times and google meet links.
Learning Community Ngahere met online with their whānau last night
Learning Community Maunga will meet online with their whānau tonight
Learning Communities Whenua, Awa and Moana will meet online with their whānau this coming week see the dates and times below – Check the HERO notifications for the google meet link.
Learning Community online Mahi Tahi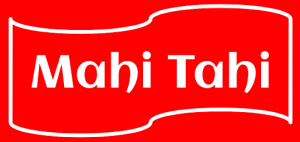 Whenua Yrs 0/1: Tuesday, 8th March @ 7.00pm
Moana Yrs 3/4: Wednesday, 9th March @ 7.00pm
Awa Yrs 2/3: Thursday, 10th March @ 7.00pm
HTCPS Home Learning Google Site
For our whānau who are learning from home, our kaitiaki have uploaded new learning tasks on the HTCPS Home Learning google site for your children to do. We recommend 2 or 3 tasks to do a day, at your own pace and in your own time. You don't have to do all the tasks all at once, nor do the tasks in the order that they are presented on the site. Do what is best for your family and for your child(ren).
If you have any questions or queries about the tasks, our kaitiaki can be contacted through email. Their email addresses can be found on the site.  Each week's Assembly and Liturgy will also be uploaded to the site so your children can watch and remain connected with school community life.
Please share the children home learning with us by uploading it to their HERO My Learning Wall page.
The link to the HTCPS Home Learning google site can be found HERE.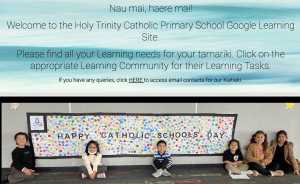 Footsteps Dance Programme
The children have been turning up to school on Fridays very excited and ready to bust their dance moves during our Footsteps Dance programme..
The big focus is to explore movement and to develop awareness of the dance elements of body awareness, space, time, energy and relationships. 
It is amazing to see the students' progress in following dance routines as well as their willingness to participate along with Emma and Maddy, our Footsteps tutors.
Teacher Only Day – Friday 25th MARCH 2022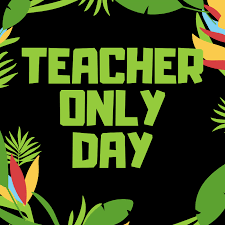 School will be closed for students on Friday 25th MARCH. Only Teachers will be at school on this day where they will be working collaboratively to develop and plan targeted learning programmes for students in each of their Learning Communities.
Please make alternative arrangements for your child/ren for this day – Friday 25th MARCH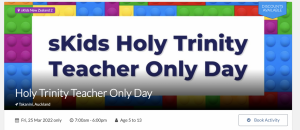 The Teacher Only Days are part of the Primary Teachers Collective Agreement and are used for teacher professional learning and development. This means that schools can close on a day to allow for all teachers to attend various professional development.
In 2022 – the remaining days Holy Trinity Catholic Primary School will be closed are:
Understanding Aotearoa NZ Histories through a catholic lens – Term 2 Friday 20th May 2022
Kāhui Ako/Community of Learning Day – Term 2 Friday 3rd June 2022
Learning Community News
Learning Community Maunga
In LC Maunga, we have been busy as we head into the season of Lent. We have been learning about the importance of Lent – that it is a 40 day event that starts with Ash Wednesday, and that it is a season of repentance. On Ash Wednesday, we had crosses placed on our foreheads to acknowledge this special day. We have also been working collaboratively to think about our Lenten promises before writing them.
On Thursday 24 February, Mr Malele led us in a reflection day where we learned about how to work collaboratively and in kotahitanga/unity. We took part in activities to help us learn more about how we can work together as a learning community. In particular, we learned about leadership, communication, and problem-solving.
We have also been really enjoying our Footsteps dance lessons. We are learning about terms like body awareness, tempo, levels, and space while we have a go at following different dance routines.
Learning Community Maunga's Reflection Day
On Thursday 24th of February, Maunga was involved in a Retreat Day. This is a day where we did fun activities that had a meaning to them. After we finished each activity, we reflected to see what had happened around us and how we could work together more positively. We were given an obstacle, where we had to use teamwork to complete it. The obstacle was hard but very FUN and when we were done we reflected on what things we did together to show that we worked as a team. It was great learning to do activities together in Unity.
By Renayee Nuia
On Thursday 24th of February, Maunga had a Reflection Day. I really enjoyed the way we collaborated with each other throughout the activities that helped to stimulate the Gospel value of Unity. We sure did have some problems along the way, but we realised how addressing the issues and talking to each other would offer some solutions. Also making a class aspiration chain helped us to understand each other's goals better. Overall I think reflection helped us truly understand the Gospel value of Unity.
By Gabriel Benliro
Vacancy for Parish Administrator
at St Mary's Catholic Parish, Papakura
We have an opportunity for an experienced administrator to be the face of our Parish. In this role you will provide administrative and accounts support across our whole Parish Community, supporting our priest(s), parish groups, parishioners and visitors.
Duties include the following:
Provide broad customer service, including front desk tasks
Administrative activities, including newsletters, documentation, scheduling appointments, file management, managing communications
Keeping the Parish Accounts up to date
Contribute to general administrative tasks to support the smooth running of the parish's activities
Skills/experience:
Good experience with MS Word, Excel and Outlook are essential
Excellent time management and organisational skills, with a team focus
Excellent verbal and written communication skills
Ability to think on your feet, problem solve and build relationships
A commitment to excellent customer service
Enjoy working in a busy environment, with diverse groups of people
Some accounts experience
Ability to quickly learn new systems and processes.
This position works 4 days a week for a total of 30 hours.
If you are interested please email Evan Fitzpatrick efitz21@outlook.com for a position description or for any other details.
Caretaker Postion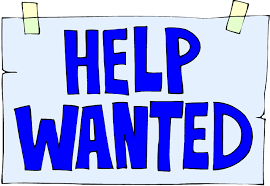 Our dear Mr Quarterman is wanting to retire! He has been wonderful by continuing to work with us across the summer holiday period, but we are now needing to seek a new Caretaker to take on this role as soon as possible.
Position: Caretaker for 15 hours per week with responsibilities for property maintenance and repair and gardening care.
Please send letters of application to our school office – office@holytrinity.school.nz. The start date will be immediate.
For further inquiries, please contact our School Office Administrator – Carmel Stewart ph: 09 296 9039
If you know of anyone who may be suitable for this position, please let them know to contact us here at school.
Upcoming School Events
School Liturgy and Assembly – led by Learning Community Whenua
Monday 7th March – online from 10am via the HTCPS Home Learning google site link
Online Mahi Tahi Meeting for Learning Community Whenua
Tuesday 8th March – 7:00pm via google meet link (see HERO posts)
Online Mahi Tahi Meeting for Learning Community Moana
Wednesday 9th March – 7:00pm via google meet link (see HERO posts)
Online Mahi Tahi Meeting for Learning Community Awa
Thursday 10th March – 7:00pm via google meet link (see HERO posts)
Footsteps Dance programme – for all classes
Friday 11th March 9:00am -11:45am 
School Liturgy and Assembly – led by Learning Community Ngahere
Monday 14th March – online from 10am via the HTCPS Home Learning google site link
Footsteps Dance programme – for all classes
Friday 18th March 9:00am -11:45am 
TEACHER ONLY DAY – School closed for students
Friday 25th MARCH   
Term 1 Concludes
Thursday 14th April
College Enrolments
Sacred Heart College Applications for Year 7 and Year 9 for 2023 are now open.

A Sacred Heart education provides a foundation of faith and aspiration to succeed at the highest level in personal and professional life. Places are available in Years 7 and 9 in 2023, with Boarding available from Year 9. Applications are prioritised in accordance with our Enrolment Scheme. Scholarships are available. Applications for close Wednesday 13 April 2022. Apply online here.
Visit www.sacredheart.school.nz for more information.
SHC_EnrolmentsOpenA4Flyer_2022HR.01
SHC_ES_A4_Advert_2022_NoCrops_CD_13April
Upcoming Community Events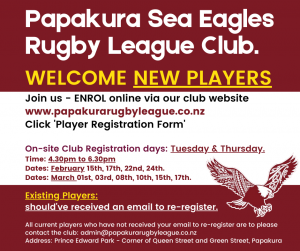 Next Chapter Parenting Course
NEXT CHAPTER PARENTING offering individual, or group, PARENTING SESSIONS via Zoom. Ten one hourly sessions, weekly at a time convenient to you, available evenings. Topics covered include Communication, Empathy, Setting Limits, Quality Time, Consequences, Choices, Redirection, Pick your battles with your child, Problem Behaviour, Praise vs Acknowledgement, Time In vs Time Out, The Pause, Sibling Rivalry, Teenage Boundaries Erickson's Stages of Growth, Personality Types and how it affects your children.  WINZ funding assistance where eligible.
Free Circus Workshops
Circability will be running free circus workshops this Sunday 6th at Ray Small Park (10am-12pm) and Central Park. (2-4pm) These workshops are funded through the Local Board and Auckland Council.
Here are the FB page event links: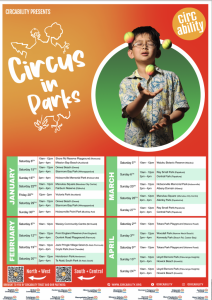 Kids School Holiday Camps at Chosen Valley Christian Camp
'Chosen!' Camps
Junior Camp (Years 4-6) : 18-22 April 2022*
Senior Camp (Years 7-9) : 24-29 April 2022

Print or Save this Post