Greetings, Kia ora, Kia orana, Talofa, Mālō e lelei,  Namaste, Ni Hao, Bula, Hola, Kumusta
Dear Families
Welcome to a very busy and active Term 2! We are delighted to be able to welcome further new families to our school community with new students and their families commencing with us on Monday. It was an honour to be able to extend a warm welcome, a genuine invitation to be members of Holy Trinity Catholic Primary School and to offer hospitality and inclusiveness through a rousing school whakatau performed by our students and staff.  Let us all reach out to our new families to show and share the Holy Trinity charism of relationship, unity and love!
A busy term ahead …
Term 2 is proving to be a very busy term full of school events, parish events, activities and learning experiences. Please keep a close eye on all of the HERO notifications as we invite you, our families, to participate in the exciting events of this term … Buddhist Temple visit, Book Week, Scholastic Book Club,  Holy Trinity Feast Day, Parish/School Mass on Trinity Sunday, Rotuman Language Week, Samoan Language Week, Pink Shirt Day, PTFA Disco, sports events and much much more!
School Closed FRIDAY 28th May 2021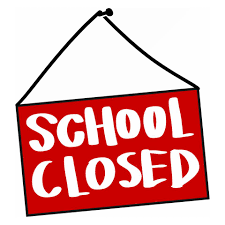 School will be closed for students on Friday 28th May 2021.  Teaching and Support Staff will be attending the South Auckland Community of Learning /Kāhui Ako Conference Day on this day.  Teachers and Learning Assistants will be involved with professional development and learning, continuing their learning about innovative learning and collaborative practices for effective teaching and learning.
Our school staff will join with teaching staff and Learning Assistants from McAuley High School, De La Salle College, Mary MacKillop School, St Anne's Primary Manurewa, St Mary's Primary Papakura, St Joseph's Primary Pukekohe, St John the Evangelist Primary Otara and Holy Cross Primary, Papatoetoe. This is a wonderful opportunity to learn and share alongside our other catholic school colleagues.
These TEACHER ONLY DAYS are part of the Primary Teachers' Collective Agreement Contract where days are available for teachers to have professional development and learning during the school week.
Please make alternative arrangements for your child/ren on this day.
School Fun Run

Thank you once again to our hard working PTFA for the organisation and fun that was had at the end of term School Fun Run.
The PTFA are busily sorting out the prizes that have recently arrived. We are still awaiting further prizes and once these arrive, the prizes will be distributed to the children.
Congratulations to …
Holy Trinity Catholic Primary School for raising $25, 824.04 of which 50% will be received by the school for our Sacred Space Prayer garden project.
Learning Community Moana for raising $7, 131.10 – a fantastic effort
AND to …
David Strub and Elijah Tatireta for raising $1, 665.00 individually – a fantastic effort!
DRS Report
Mothers Day
Today we celebrated all our wonderful mothers and mother figures in our lives when we gathered together in Taamaua/school hall to give thanks to God for our wonderful mums. We pray for God's continuous love and protection upon all our mothers, grandmothers, godmothers and mother figures in our lives. We also pray for all our mums who are no longer with us as well as those who are new to motherhood. May this coming Mothers Day on Sunday be extra special. Happy Mothers Day!
Students' Religious Education Books
Next week, our children will be bringing home their Religious Education (RE) books to share what they have been learning about. We are encouraging our families to take some time with their children so they can share their new RE learning with you and for you to write a family comment in the space available in their RE books.. Your comment can be a response to the children's learning in their books or a positive affirmation of encouragement to your child; and it can be written in your own language. The teachers look forward to reading your insightful wisdom on your child's growing knowledge about Jesus and about their Catholic faith.
TRINITY SUNDAY MASS
Sunday 30 May is our school's special day. It is the FEAST OF THE MOST HOLY TRINITY. Our school will be ministering to the St Mary's parishioners by leading the Mass at St Mary's Church Papakura at 10:30am. We are currently putting together a basket of food as part of our offertory and are asking our families for grocery items to be donated. All items will go to St Vincent de Paul to be distributed to all families in need, in our local community. Grocery items can include: rice, pasta, sugar, noodles, crackers, porridge, hand soap, cereals or cans of food. Children can bring their grocery items to their Learning Communities. We thank you in advance for your generous and giving hands and we look forward to celebrating Mass together on Trinity Feast Day.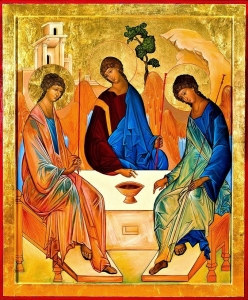 Sacrament of Baptism
Father Iosefa Euese of St Mary's Parish, Papakura has given his blessing and agreed to walk alongside our school, as we offer Baptism preparation class for our children and their whānau/families at school. This is a wonderful way for the family to support their child's faith development by helping them to encounter Christ on a personal level as they begin their journey of faith through the Sacrament of Baptism. We have a Baptism Preparation class on Wednesday 16 June at 6:00pm at school. We encourage our families to get in touch with Mrs Silva if you're interested in signing your child up to receive the sacrament of Baptism this year.
Mrs Silva – asilva@holytrinity.school.nz
Bishops' Forum
The Bishops' Forums will be held in the coming weeks. Bishops Patrick and Michael invite everyone to meet with them to hear what is happening in the diocese through the 2021 Bishops' Forums.   They are to be held in a variety of venues.  If you have a question for the Bishop Pat or Michael, please email it to the Bishops' Office bishop-secretary@cda.org.nz by the appropriate deadline.  This will enable them to prepare a full response.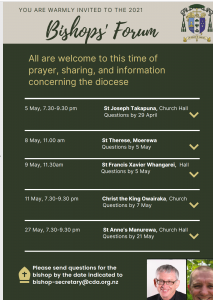 Congratulations Filipino Community!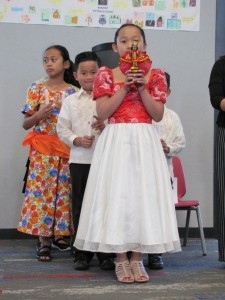 Recently, our Filipino Communities here in Aotearoa New Zealand commemorated the 500th Anniversary of the first Mass to be celebrated in the Philippines. On such a joyous occasion, Bishop Michael Gielen, acknowledged the Filipino Community for their gift of faith and their strong 'passion for mission' that that they bring to and share in our local church parish communities. Thank you to our Filipino families who contribute so richly to our Holy Trinity school community through readily sharing and witnessing to their catholic faith. You are a Blessing to us all!
3G4G Festival of Cultural Sharing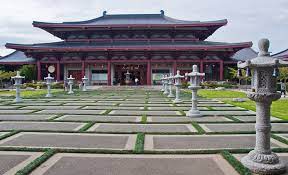 This week, Wednesday 12th May, Week 2, our whole school will visit the Buddhist Temple located in East Tamaki. This Open Day for schools is part of the Buddhist Community's Annual Festival of 3G4G. The visit is to create an understanding about their Three Acts of Goodness & Four Givings. Part of the process in preparation for the visit was that our students wrote on 'bodhi' leaves that the organisers are using to decorate their Temple. The students wrote a good deed, a good word or a good thought that they vow to do for themselves, families, teachers or friends. This aligned quite nicely with our Lenten promises.
An example of what the students wrote included the following:
I vow to be a good student and help my mum to do house chores.
I vow to be a good listener and listen to my teacher and friends.
I vow to be kind and support my friends when they are needed.
I vow to be hardworking to achieve my goals
I vow to be grateful for what I have and help those in need.
A letter has been sent home with more details. If you would like to be a parent helper, please return the slip to school and we look forward to having your support on this school-wide trip to our local community temple.
Book Week 2021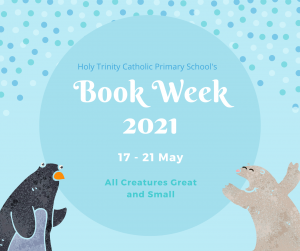 Week 3 of this term (May 17-21) is shaping to be an exciting week as we hold our annual Holy Trinity Catholic Primary School Book Week!
The theme is "All Creatures Great and Small", so we will be focusing on animals of all shapes and sizes – maybe even some extinct ones like dinosaurs. The Scholastic Book Fair will be back, and we have lots of contests and activities planned for this week. We will be having secret readers, a simultaneous reading time with schools around NZ and Australia, and hopefully a special guest or two.
Just like in our first Book Week in 2019, we will hold a Book Character Parade on the Friday 21 May so it would be a good idea to start thinking about a 'creature' costume your child/ren can wear to the parade.
A contest we hope you can help your child with, is making a video where they tell us their favourite part of a story about animals, or convince us why everyone should read their favourite book about animals. More details about the video, and Book Week in general, will come out late next week.
We missed out on Book Week last year due to lockdown, so we are really looking forward to this year's event where we can explore books in creative ways, and continue to encourage a love of reading.
Ngā mihi,
Miss Gill, Mrs Rhodé and Mrs Harvey
Book Club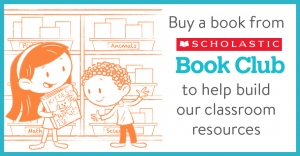 Issue 3 of the Book Club catalogue is out now. In every issue of the Book Club, there are books to suit all budgets, including quality books for only $3 each, because every child deserves the chance to take home a great book and experience independent reading for pleasure. Even better, each order placed earns reward dollars for the school so we can get books for free!
Kind regards,
Kirstie Gill
Book Club Coordinator
Curriculum News
Holiday Home Learning
We thank you and appreciate the support that you have given your child to complete their home holiday learning. The students have been sharing their tasks with their peers and kaitiaki this week, and it is really interesting to see the different ways that they have presented their work or answered questions. This rich learning will be used to either help them complete their final inquiry to show their understandings around "Hauora" or to unpack the next learning concept which is "Curiosity" starting in two weeks time.
Please know that it is not too late for students to bring their holiday learning to school.
Rotuman Language Week Sunday, 9th May – Saturday, 15th May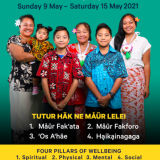 Rotuman Language Week is an opportunity for all New Zealanders to celebrate the identity, language and culture of people from Rotuma. 
This year's theme for Gasav Ne Fäeag Rotuạm Ta – Rotuman Language Week is Tutur häk ne måür lelei – the four pillars of life and wellbeing:
Måür Fak'ata (spiritual – a place of solace that gives meaning to life)

Måür Fakforo (physical – living life in all its fullness)

'Os A'häe (psychological – steers our presence and place in life)

Hạikạinagaga (social – our connection with people)
The traditional Rī Fak Rotuam is a Rotuman thatched shelter or house which needs four strong pillars to hold the entire house together, just like the four pillars for our wellbeing.
The theme acknowledges and celebrates the strength and resilience of our Pacific communities during the COVID-19 pandemic.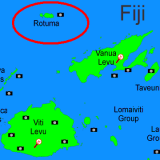 Rotuma consists of the island of Rotuma and its nearby islets, and is located in the middle of the Pacific Ocean, about 500 kms north of Fiji. Although Rotuma is its own nation, it is currently administered by Fiji as a dependency. Rotuman people are a separate ethnic group with their own distinct language, culture, and identity.
Thank you to Isaiah Raega and his family for their support in helping us to learn greetings, everyday phrases, counting and singing in Rotuman. We look forward to learning and having a go at speaking Rotuman language.
The Enviro Club
The School Enviro Club is busy working on some projects this term, including adding new plants to all of our planters. Here are Mersade, Abigail, Vaasugi and Raiden shopping up a storm in the Garden Centre at Mitre 10 Takanini on Thursday 6 May.
Puhinui Stream Beautification Project
Congratulations to Miss Kirstie Gill, Miss Laura Ahern and to our wonderful senior students and their families who participated in the Puhinui Stream Cleanup this weekend. 
The Beautification Trust invited members of the local community to their largest environmental clean-up for 2021! Everybody was able to take part and with high vis vests, gloves and tools made available, the volunteers just needed to bring comfortable footwear and their community spirit!
Everyone was able to celebrate the difference they'd made to our precious Puhinui Awa, with a free BBQ and entertainment at the Botanic Gardens.
From the Hauora Team …
Kia Ora Whānau,
On Friday 21st May (week 3) Holy Trinity will be joining the nation to celebrate Pink Shirt Day to raise awareness around bullying. We encourage learners to wear a pink item eg. pink shirt, pink socks, pink shoes etc. to show their support. We look forward to seeing everyone with a splash of pink on them!
A pink shirt day activity you can try with your whānau at home is compliment posters.
Have everyone create their own poster with their name or picture on it. Place your poster up somewhere everyone can see eg. the fridge or your bedroom door. Each day of the week write a complement about your family member on their poster. At the end of the week sit with your family and have a look at your posters.
Talk with your whānau about the compliments you have received and how they make you feel.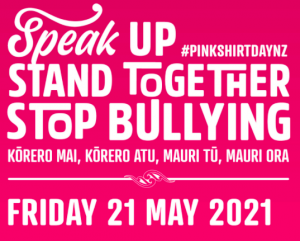 Attendance Dues Payments
Attendance Dues for Terms 2, 3 and 4 2021 statements and reminders will be sent electronically to families next week.
If you are still to make payment for Term 1 please do so as soon as possible. Thank you for attending to this.
Please note that there are 3 options for payment of the Attendance Dues and Catholic Special Character Contribution
Full amount paid by Internet Banking to ASB school account – details for payment are on the statement.
Automatic Payment to be set up via internet banking to ASB school account
Payment can be made at the school office – cash or Eftpos
For those families paying by Automatic Payment (AP), please note that 2021 payments must all be completed by 1st December 2021.
Please see Paula Lewis (Office Administrator) or Peta Lindstrom (Principal) in the strictest confidence if you have any concerns or questions regarding the payment of Attendance Dues.
Financial Assistance is available for payment of Attendance Dues.
Upcoming School Events
Term 2 Commences
Monday 3rd May
RE (Religious Education student books) go home for family comment
Monday 10th May to Friday 14th May

Whole School Trip to the Buddhist Temple
Wednesday 12th May 9:00am -12:00
School Liturgy and Assembly – led by Learning Community Ngahere
Monday 17th May 8:50am in Taamaua/school hall
BOOK WEEK
Monday 17th May to Friday 21st May 
BOOK WEEK Character Parade 
Friday 21st May 
Pink Shirt Day
Friday 21st May 
PTFA Meeting
Tuesday 25th May 7:30pm in the staffroom
NYLD National Young Leaders Day
Wednesday 26th May 
School Board Monthly Meeting
Wednesday 26th May 6:00pm in the staffroom
Holy Trinity Feast Day – Liturgy and activities
Thursday 27th May  Liturgy 9:00am in Taamaua/School Hall
SCHOOL CLOSED
Friday 28th May
Term 3 Concludes
Friday 9th July
Jubilee Bursaries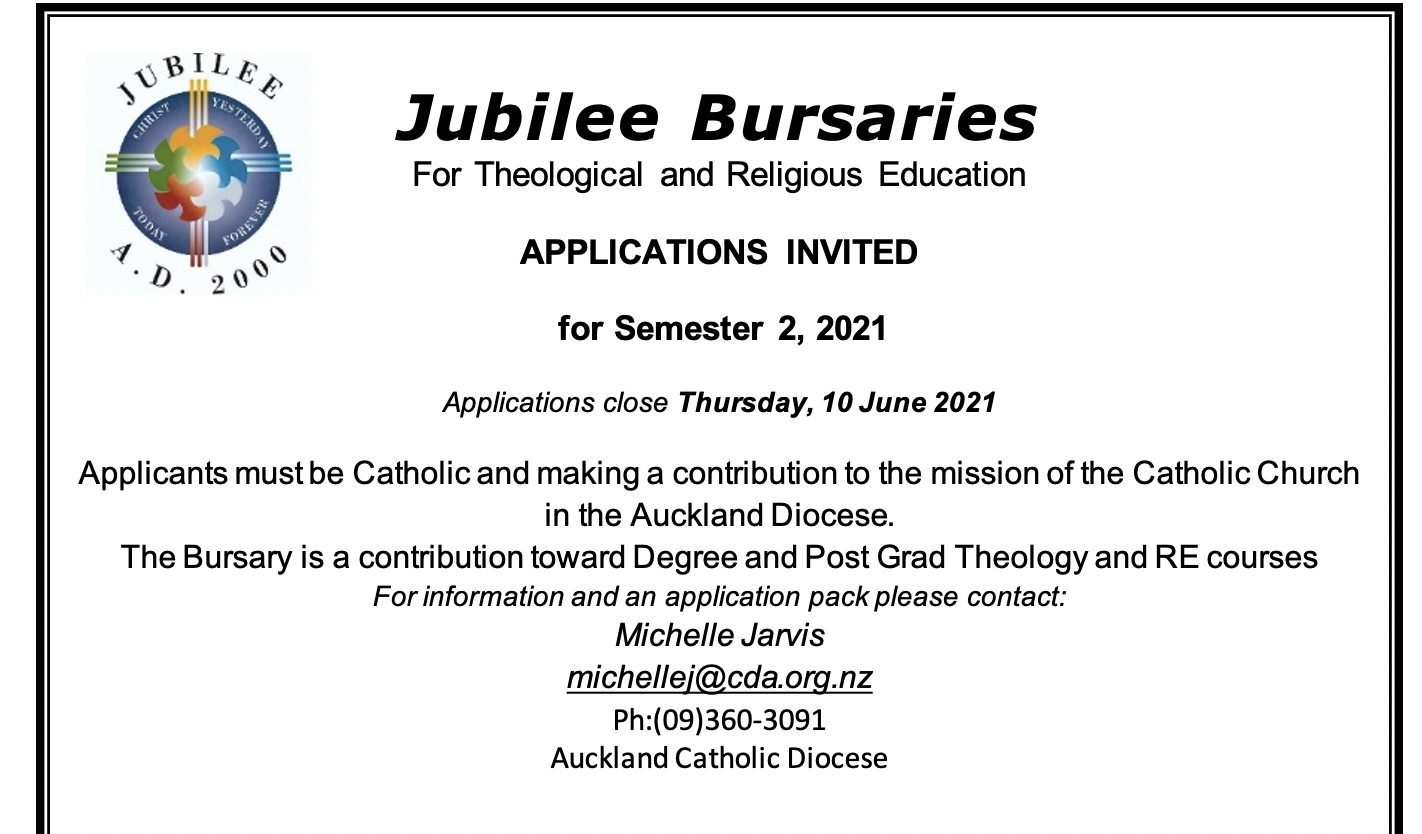 Upcoming Community Events
iMATUA Digital PopUp Day this Saturday 8/5/21
TECHNOLOGY IS FOR EVERYONE!
We are EXCITED to announce that we will be running our iMATUA Digital PopUp Day this Saturday 8/5/21 in Mangere from 10am to 2pm in the Māngere Town Centre Library!
REFRESHMENTS & LUNCH PROVIDED
Our Tertiary Students lead by Nathaniel Muliaina-Papalii and some of our #STEMYouth will be available to help our Nena & Papas discover the joys of technology and solve any problems they may have. PLEASE bring your Nena & Papas!!

Print or Save this Post