Greetings, Kia ora, Kia orana, Talofa, Mālō e lelei,  Namaste, Ni Hao, Bula, Hola, Kumusta
Warm greetings to all our Holy Trinity families.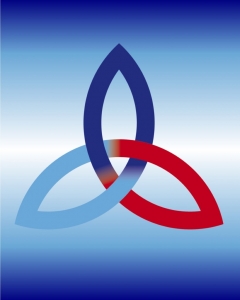 This past term we have continued to face all the challenges and uncertainties that have come our way as a result of the COVID-19 Pandemic. As a school community we have had a second lockdown, then times at school with restrictions, as well as managing the usual winter season. It continues to be a stressful time for many families as they grapple with such issues as health, housing needs and unemployment.
On behalf of the Board of Trustees, THANK YOU to you all for the wonderful way in which you are continuing to support the school and your children's learning, as well as working your way around the required guidelines that the school has in place to ensure the wellbeing of all. It is much appreciated.
As a Board, we are committed to supporting our school in whatever way we can- this includes you, our school families. Please come and have a chat with us if you are in need of help- in such times as we are experiencing at present, we need to support each other and work as a team.
AND… always remember, that as a faith community we know that our God is always present, giving us hope, love and confidence that we can trust in Him.
Welcome to New Families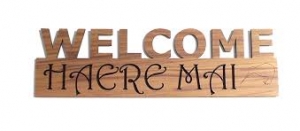 A special WELCOME to all the new families who have joined our Holy Trinity Catholic Primary School family this term. As a team we strive to be a school which reflects Jesus' great love through the care and love we show each other and the commitment we all make to give of our very best. We hope that you are experiencing this as you settle into our school, especially in this challenging time. We look forward to your involvement in our special school and getting to know you.
Thank You to our Staff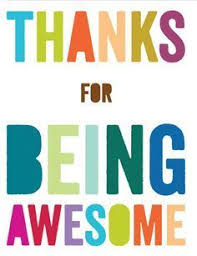 THANK YOU to all our wonderful STAFF. I would like to acknowledge Peta Lindstrom, our principal, the senior leadership team and indeed all the staff, both teachers and learning assistants, the Admin Team and our Caretaker, for the amazing work they have all done and continue to do, in planning and providing the best Catholic education they can for your children. The kaitiaki/teachers put a huge amount of time, thought and effort into their teaching, preparing meaningful and fun learning experiences and activities for our children. You are all much appreciated and highly valued.
Board of Trustees Membership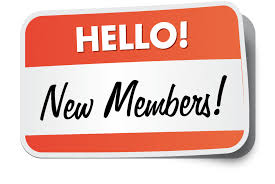 The Board of Trustees welcomes Mrs Alma Santos, a newly appointed parent to our team, filling a vacancy which occurred through one of our members, Sel Selone, relocating to another part of N.Z. We look forward to having Alma work with us and sharing her many skills and talents. By way of an introduction to our community, Alma writes…
Mabuhay at kumusta kayong lahat- My name is Alma Santos and I am originally from the Philippines. I am married to Joseph Santos and we have been blessed with 3 boys- John, who is a first year university student, Karl who is in Year 10 at Rosmini College and James who is in Year 3, in Learning Community Awa, here at Holy Trinity. I have a Bachelors' degree in Industrial Engineering and have a Graduate Diploma in Business from AUT. Currently, I am an Inventory Manager in an Engineering & Hardware Supplies Company in Mt Wellington.
Outside of work, I am a volunteer in a variety of organisations and activities. Together, with my husband, we are serving as Kids for Christ co-ordinator in the Couples for Christ- a Catholic movement intended for the renewal and strengthening of Christian life. I am an accredited visitor of Northshore Age Concern and also the Sports U8 Team Manager at Papakura City Football Club.
Both of my parents are retired teachers and I have seen how passionate they have been in their roles as teachers and through them I have developed a sense of hard work and a love of God.
I look forward to being involved in our school community and getting to know you.
Salamat sa patuby na pagsuporta sa Board of Trustees.
We also welcome Mrs Rosanna Arcenas to the Board of Trustees, who has taken up the position of Minute Secretary for the Board. Many of you will know Rosanna as one of the Skids staff, providing before and after school care for some of our children. We look forward to having Rosanna as part of the team and value the experience she brings to her role.
School Traffic Safety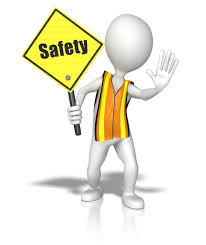 You will all be aware of the on-going concerns we have around the safety of children coming to and going from school, especially on busy Airfield Road and in and around our school carpark and pick up and drop off areas.
THANK YOU to all those families who are parking in the neighbouring streets and walking to and from school. It certainly helps to keep the school's carpark area less congested and safe for our children. The school continues to work with Auckland Transport and the Police to manage the traffic in and around school.
A reminder- we ask that people refrain from parking on Airfield Rd- especially on the opposite side of the road to the school. This is not safe and it puts our children at risk- we do not want them crossing Airfield Rd, even if they are with their parents.
You will all be aware that Airfield Road now has a 60km per hour speed limit. While this is not the desired 40km per hour school speed zone, it is an improvement. We will get there eventually!
Relocatable Classrooms
As our school roll continues to grow, so does our need for teaching and learning spaces. You will have read in the latest school newsletter that two relocatable classrooms have been approved by the Catholic Diocese for our school. While we are some way off from getting more permanent buildings, these classrooms will be well fitted out with appropriate services, cloakrooms and decks.
In the interests of safety and to minimise disruption to the operation of the school, these classrooms will arrive on site during these school holidays and will be worked on during Term 4 in preparation for their use at the beginning of the new school year.
Conclusion and Prayer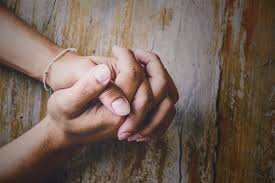 This is a challenging time for us all and it doesn't come without stress and hardship. Remember, take care of yourselves and your families, support one another and reach out to those in need- AND continue to pray for all of us who are in some way affected by COVID-19.
You may like to use the following prayer: COVID-19 A Prayer of Solidarity
For all who have contracted Coronavirus… We pray for care and healing.
For those who are particularly vulnerable… We pray for safety and protection.
For all who experience fear or anxiety … We pray for peace of mind and spirit.
For affected families who are facing difficult decisions between food on the table or public safety … We pray for policies that recognise their plight.
For those who do not have adequate health insurance… We pray that no family will face financial burdens alone.
For those who are afraid to access care due to immigration status… We pray for recognition of the God-given dignity of all.
We pray for our brothers and sisters around the world… We pray for shared solidarity.
For public officials and decision makers… We pray for wisdom and guidance.
Father, during this time may your church be a sign of hope, comfort and love to all.
Grant us peace, grant us compassion, grant us comfort, grant us healing.
Be with us Lord.
AMEN.
God bless you all
Philip Cortesi
(Chairperson, Board of Trustees).

Print or Save this Post