Greetings, Kia ora, Kia orana, Talofa, Mālō e lelei,  Namaste, Ni Hao, Bula, Hola, Kumusta
Dear Families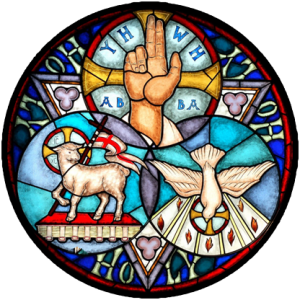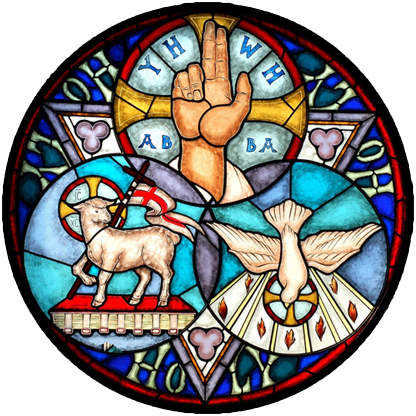 Greetings to all our school families. What a challenging past three months we have had with the Coronavirus pandemic- a school term like never before. It has been and continues to be a stressful and uncertain time for many families as they grapple with such issues as health and employment. While we have managed to get through these past months, there are still challenges that lay before us in the time ahead.
Be assured, that all our families continue to be kept in prayer and if the school, including the Board of Trustees, can support or help you in some way please come and have a chat with us. We are on this journey together as a united team- these past months have shown us that.
On behalf of the Board of Trustees, THANK YOU to our families for the way in which you have patiently and considerately followed all the school protocols that have had to be put in place to meet Health and Safety requirements as we find our way through this difficult time.
Home Learning during the Covid Lockdown
THANK YOU to all our families for the great way you have supported your children with their distance/home learning during the Lockdown period. As Board chairperson, with no children at Holy Trinity Catholic Primary School, I have watched with great interest, all the home learning that was being put on line, along with the liturgies and assemblies in which many of the children and families participated. It was great hearing and reading about all the special fun activities that families were enjoying together as part of the children's learning. WELL DONE to you all!
Maybe we have some parents who, after being in the role of teacher to their children during this period, are considering a career change into teaching!!
A big THANK YOU to Peta Lindstrom, our principal, and the amazing staff, both teaching and support staff who worked tirelessly in preparing, planning and implementing the distance home learning programme. Not only were many of them doing it for our Holy Trinity children, but they also had their own children at home they were having to teach. We are blessed with a very dedicated and hard- working staff, who have the interests of the children and their families at heart.
While the last three months have been challenging, stressful and worrying in many ways, the lockdown experience has shown us what a wonderful partnership we have developing between school and home working together to provide the best Catholic education we can for our children. It is this partnership that we are committed to nurturing and developing further.
Congratulations

Our congratulations and very best wishes go to Fr Peter Murphy, our Parish priest of St Mary's Parish Papakura, and also a Bishop's Appointee on our Board of trustees, who celebrated his 50th Jubilee last weekend. Fifty years as a priest, serving our Catholic communities is a great accomplishment Fr Peter and we thank you for your on-going faithful and pastoral ministry serving the people of God. May God continue to bless you for the many ways you serve with caring and devotion, touching the lives of so many.
Our congratulations also go to Kosta James, one of our Board of Trustees members and a parent of our school. After many months of involvement in the Catholic Church's RCIA programme (Rite of Christian Initiation of Adults), and much discernment, Kosta has recently celebrated the sacraments of Baptism, Confirmation and Holy Communion. Our best wishes and congratulations to you Kosta on being received into our Catholic faith community. May God always bless you with His grace and peace, as you continue on your faith journey.
Junior Adventure Playground
What excitement there was from the children on their return to school after Lockdown- our long awaited adventure playground was ready to go! It has been worth the wait. Fr Peter did a little blessing of the playground so the children could then use it, but a more formal blessing will take place next term, involving all those who had a part in making it a reality.
A SPECIAL THANKS to our PTFA whose great fund raising resulted in $16,000 being donated to the school towards the project. Along with the $40,000 grant from Transpower and $10,000 put aside by the Board of Trustees, we got there. Thank you to all our families for supporting the fund raising efforts- it surely was a team effort. Looking at the smiles on the children's faces as they play on the playground, makes the hard work all worth it!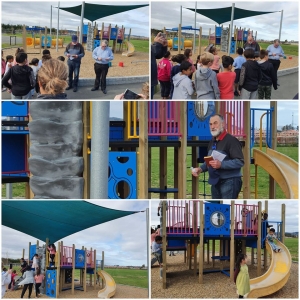 PTFA  (Parent, Teacher and Friends Association)
Last week we had the Annual General Meeting of our PTFA. While only a very small number attended, our Chairperson, Ginny Harman and Treasurer, Fiona Rudsits, presented their reports and it was great to hear the achievements of the PTFA from the last 12 months. A special thank you goes to the PTFA Team ably led by Ginny Harman, for the enthusiasm and hard work over the last year. Due to work and family commitments, resignations were received from Ginny Harman and Yvonne Pollington, our secretary. Our special thanks go to Ginny and Yvonne for the great work they have put into their respective roles as Chairperson and Secretary. The election of office holders was held as per our PTFA Constitution, but due to the small number in attendance the positions of Chairperson and Secretary were not filled, but possibilities are being explored. Fiona Rudsits was re-elected as Treasurer. Thank you for putting your hand up Fiona. Another PTFA meeting is to be scheduled for early next term.
School Carpark and Airfield Road
The issue of school parking and the problem of Airfield Road continues to be work in progress, but there has been a great improvement on the part of our families, in the interests of keeping everyone safe.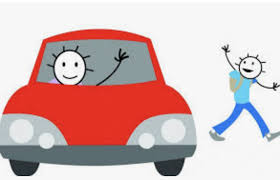 THANK YOU for the way you are driving into the school carpark and doing a full circuit before entering the bus bay "drop off/pick up" area. Waiting until reaching this area for children to get in or out of cars means that everyone is kept safe.
It is also encouraging to see an increasing number of people parking their vehicles in the neighbouring side streets and walking around to school to drop off and pick up their children.
As you will have read in previous school newsletters, Auckland Transport personnel are working closely with the school to look at ways in which the traffic and parking can be managed in the safest way possible.
We know that as the school roll increases there will be more pressure on the school carpark. We are hoping that by the end of the year that the new road being developed on the other side of the carpark boundary fence, will offer some more parking space, with a pedestrian access into the school from this road. We have been advised that this new road will be a dead end, that is, not having access onto Airfield Road.
At the end of this month, we have had notification that the speed limit on Airfield Road will be reducing to 60km per hour. While this is not the desired 40km school speed zone, it is an improvement. We will get there eventually!
Thank you again for your patience and understanding as we continue to work with the on-going parking and traffic issues.
Board of Trustees

With our school roll increasing we are getting many new families into the school, so for your information, so you know who is on the Board of Trustees, here we are.
Philip Cortesi: Chairperson/Bishop's Appointee
Peta Lindstrom: Principal
Tony Nawisielski: Deputy Chairperson/Parent Elected Trustee
Apaula Fruean-Lautua: Bishop's Appointee
Anna Soo-Choon:  Bishop's Appointee
Fr Peter Murphy: Bishop's Appointee
Kosta James: Parent Elected Trustee
Krissy Bishop: Parent Elected Trustee
Vavae Nuia: Parent Elected Trustee
Maria Speechlay: Staff Representative
At present we have one vacancy on the Board, due to one of our members re-locating out of Auckland. With the next Board of Trustees' elections not until mid-2022, the Board has agreed to fill this vacancy by the process of selection.
The key role of the Board of Trustees is a governance role- first and foremost, being accountable for student achievement. We achieve this by providing an environment for the delivery of quality educational outcomes. The Board is responsible for ensuring it focuses its strategic planning on improving student achievement and teaching and learning for all students.
The school board also has overall responsibility for the school, including legal obligations, property, personnel, management of school finances, reporting to the Catholic Diocese, the Ministry of Education and the school community.
Being a Catholic school, there is the responsibility of ensuring that the Catholic special character of the school is nurtured and upheld in both word and action. While this is a responsibility of every board member, the Bishop's Appointees on the board have this as their first and foremost responsibility.
In conclusion, I again take this opportunity to thank each and every family for their on-going support and commitment to Holy Trinity Catholic Primary School. Together, we make a great team.
Warm wishes and God's blessings
Philip Cortesi
Chairperson Board of Trustees

Print or Save this Post