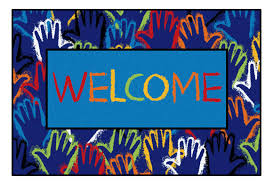 Greetings, Kia ora, Kia orana, Talofa, Mālō e lelei,  Namaste, Ni Hao, Bula, Hola, Kumusta
Dear Families
Greetings to all as we commence Term 3 of our school year. We especially extend a warm welcome to new families/whanau joining our Holy Trinity Catholic Primary School community. We hope that it won't be too long before you feel a sense of belonging, unity and care as you come to know us more.
Thank you to the many families that attended school last night and participated in the Mahi Tahi Working Together Parent, Student and Teacher Conferences. This partnership is vital and we appreciate the way you readily share in your child's/children's educational journey so that they have every opportunity to grow and develop academically, physically, socially, emotionally and spiritually.
Staffing News
It is with regret that we inform our school community of the resignation of Mrs Cheryl Iosefo (Learning Community Awa Kaitiaki) to take effect from the end of Week 4. Cheryl has resigned due to family reasons and has sought employment closer to home, to reduce travel time and to allow more time for family commitments. Cheryl has been a Foundation Staff member and we are very sad to lose her from our teaching team. Her dedication, willingness to learn as a Beginning Teacher, energy, enthusiasm and  desire to always want to do the best for her students has been such a hallmark of her young teaching career. We give thanks to God for the gift that Cheryl and her family have been to our school and wish her every blessing.
Mrs Lynn Rhodé will be the Kaitiaki to commence working alongside Mrs Kirstie Thorpe in Learning Community Awa until the end of the year. Lynn will commence her position in Week 5 of this term. Lynn is an experienced teacher who has previously worked in Auckland Schools and will add much knowledge, wisdom and expertise to our teaching team.
We welcome Mrs Joy Treasurer to Learning Community Whenua's teaching team. Joy will be working with the children weekly on a Tues/Wed/Thurs. Joy has been a regular teacher reliever with us this past year so it is great to have Joy with us for this time. Joy thoroughly enjoys working with younger children and brings many teaching strengths and experiences to the team.
Miss Vincet Lautua, also joins Learning Community Whenua in a Teacher's Aide role. Vincet will be supporting students with their learning and development as they settle into school life. We have been enjoying the sunny smiles and extra pair of hands that Vincet readily shares with all.
Mrs Jennifer Quarterman will be on leave to travel overseas from 9th August to 12th September. We wish Jennifer and her husband, Allan, safe travels and we look forward to hearing all the news of their overseas adventures on their return! Mrs Viv Smith will relieve in the Office Administrator's position whilst Jennifer is away. We have been fortunate to have had Viv in working with us in the Office, for the past two months and are grateful for the work she is doing to ensure a smooth transition for the school's administration.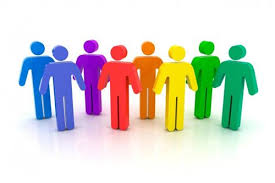 Staffing Update
You will be aware of the teacher shortage currently impacting on schools and although we are fully staffed, it is a difficult time for all as we seek to ensure we have quality, competent and confident teachers working with our young ones.  Our staffing personnel is outlined below …
Learning Community Whenua: Mrs Maria Speechlay, Mrs Lainee Davies, Mrs Joy Treasurer (Tues/Wed/Thurs) and Mrs Michelle Clissold (Mon/Fri), Miss Vincet Lautua (Teacher Aide)
Learning Community Awa: Mrs Cheryl Iosefo (to end of Week 4), Mrs Lynn Rhodé (from Week 5), Mrs Kirstie Thorpe (Tues/Wed/Thurs/Fri), Mrs Katie Williams (Mon), Mrs Amila Wijesuriya (Teacher Aide)
Learning Community Moana: Mrs Ana Silva
Learning Community Maunga: Mr Jerremy Williams (Mon/Tues/Wed), Mrs Averil Hiddleston (Thurs/Fri)
Teacher Aide/Librarian: Mrs Carolyn Harvey
Office Administrator: Mrs Jennifer Quarterman and Mrs Viv Smith (in a relieving role)
Principals and Teachers Industrial Action
Recent media coverage is highlighting the potential Industrial Action to be taken by Primary Principals and Primary Teachers as they currently renegotiate their respective Collective Employment Agreements. At this stage, we are awaiting the final decision and once this has been confirmed by the NZEI Union, the Board of Trustees will notify families of what this means for our school.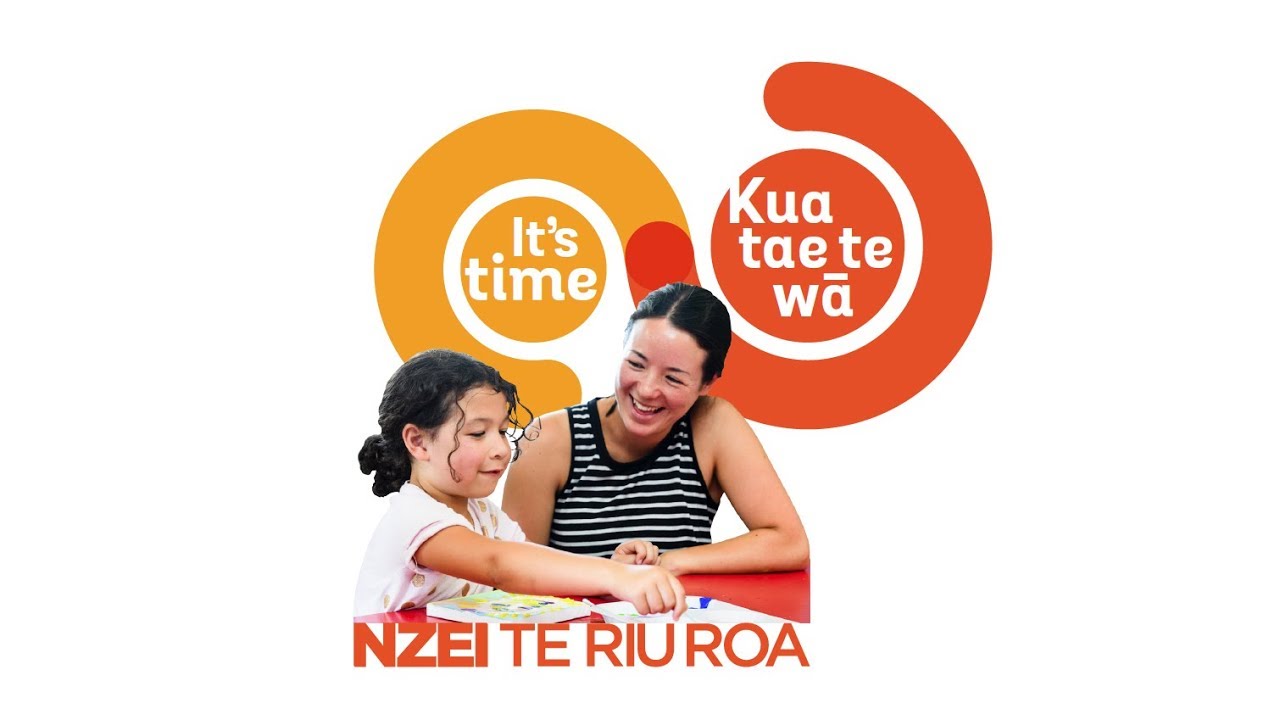 PTFA Annual General Meeting
The Inaugural PTFA (Parents Teachers Friends Association) AGM will be held Thursday 2nd August 7:00pm in the school staffroom. At this meeting, an election of office holders will be held for Chairperson, Secretary, Treasurer along with the adoption of the Holy Trinity Catholic Primary School PTFA Constitution. We hope you can attend this meeting and be part of this enthusiastic, vibrant school community group.
A big thanks goes to the current committee who organised and ran the Term 2 fundraising activities at school. It was very exciting for the children who thoroughly enjoyed all the fun opportunities especially the School Disco! We look forward to more PTFA activities in Term 3!
Attendance Dues Payment Information
Attendance Dues invoices for Term 3 2018 will be sent by email to families on Monday 30th July. If you have already paid the full amount for the 2018 Attendance Dues then you will not receive an invoice. Term 2 receipts will be issued for all payments this coming week and Term 3 receipts will be issued at the end of Term 3.
This year, the Board of Trustees has approved that there will be a family donation of $50 per family to support supplementary costs of resourcing such as bus transport to our Parishes for School Masses etc.
Please note that there are 3 options for payment.
Full amount paid by Internet Banking to ASB school account – details on the invoice
Automatic Payment to be set up via internet banking to ASB school account
Payment can be made at the school office – cash or Eftpos
Please see Jennifer Quarterman (Office Administrator) or Peta Lindstrom (Principal) in the strictest confidence if you have any concerns or questions regarding the payment of Attendance Dues.
The Auckland Common Fund Ltd Hardship Scheme is available to help with the payment of attendance dues where families face financial hardship. It is a means of helping parents and caregivers who have a real and just need. Please contact Peta Lindstrom (Principal) if you require further information  in regards to the scheme.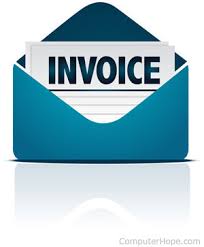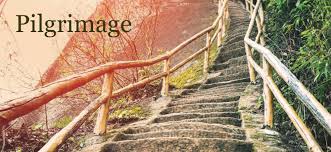 St Mary's Papakura Parish News
Please read the Community Events to find out information about the wonderful opportunity to be involved in the Parish Pilgrimage to Motuti  in the Hokianga, during the month of February 2019. Below is a request from the Pilgrimage Committee that one of our school family members may be able to help out with!
"We are currently on the look out for anyone interested in joining our Parish Pilgrimage Committee. We are a relatively small team but we bring with us a wealth of love and spirituality under the guidance of Fr Peter Murphy and Fr James Mulligan.  Any one interested is welcome to email us for more information, alternatively we meet every fortnight – our next meeting being next Wednesday 01 August at 7pm at the St Mary's Parish Committee Room.
Nga mihi
Janene Barrett
Health and Safety
As part of our Health and Safety procedures, we will be holding some emergency drills this term. One of the most important is our Lockdown Procedure. We have two scenarios in case of the need for a lockdown – if the students are inside during learning time, or if they are out in the playground. In both cases the aim is to get everyone out of sight as quickly as possible. We have a number of areas identified in the Learning Communities that students and staff head to in order to be out of sight and where they wait for the all clear.
Students will be briefed on these procedures and a practice will occur some time during the term. Have a chat with your child/ren about what they think they should do in case of an emergency. Where should they go? What should they do/say? What should they do if they notice anything suspicious?
Thank you for your support.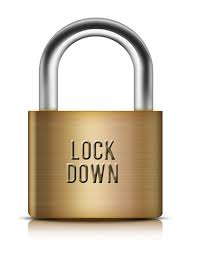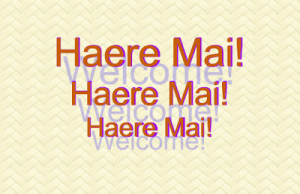 Maori Whānau Evening
Nau mai, haere mai to our Maori Whānau evening on Thursday 23rd of August at 6.00pm in Taamaua/Hall. The kaupapa is to build Whanaungatanga with our Maori Whānau and school, whilst sharing some kai together.
Kia orāna!
The annual 'Epetoma o te reo Māori Kūki 'Āirani: Cook Islands Language Week is being held from Sunday 29 July – Saturday 4 August 2018.
Cook Islands Language Week is a chance for all Kiwis to celebrate and learn about the rich language and culture of the Cook Islands.
The Cook Islands community are the second largest Pacific ethnic group in New Zealand (after Samoans) making up 20% (61,839) of the Pacific population (295,941) with 59.5% (36,810) living in the Auckland region (Census 2013).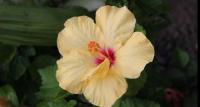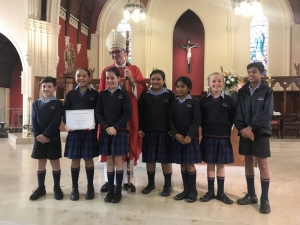 DRS News
Caring Foundation Mass
Some of our Catholic Special Character Committee students attended the Caring Foundation Mass at St Patrick's Cathedral in the city on Wednesday 25 July.  The Caring Mass was led by Bishop Patrick Dunn to celebrate his Caring Foundation and the people in Auckland who have demonstrated care and aroha for the wider community.  It was also an extra special day as it marked 24 years of Patrick Dunn serving as the Bishop of Auckland Diocese. Our very own Annikah Iosefo-Schuster received a Caring Certificate to celebrate her service through love and care for others.  Congratulations Annikah!
Whole School Mass/Meditation Bowls
We warmly invite our whanau to our Beginning of Term 3 Mass here in Taamaua/Hall at 9:30am next week on Wednesday 1 August.  Father Peter Murphy of St Mary's Parish, Papakura will be celebrating this special celebration as we look to 'Build the Kingdom of God' through small acts of kindness.  Our Pompallier Whanau/House students will be leading this school Mass.
Father Peter will be blessing our new meditation bowls that we have for each Learning Community.  Christian Meditation is an important prayer that has become a part of our school life and having these meditation bowls in our classes will make it even more special and authentic for our children.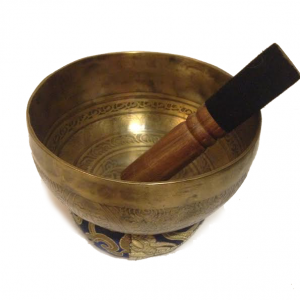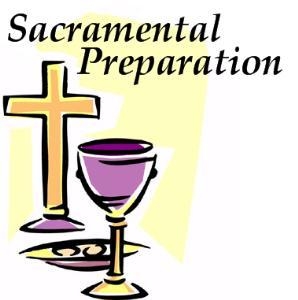 Sacramental Programmes/Altar Serving
Sacramental Programmes are run at the Parishes and you are welcome to sign your child up to these special programmes.  You can also get in touch with your Parish if you wanted to know more information on how your child can become an altar server.  
We congratulate Georgina of Learning Community Moana who has signed up to be an altar server and will be serving at our school Mass next week on Wednesday.
St Mary's Parish Papakura – (09) 299 6056
St Anne's Parish Manurewa – (09) 266 5826
Altar Serving at St Mary's Parish Papakura/Dana Cardoso – dana.cardoso@kiwiplan.co.nz
Altar Serving at St Anne's Parish Manurewa/Ana Baice – anab@stanne.school.nz
St Anne's Feast Day
There is an open invitation to all of our Holy Trinity whanau to attend the 10am Mass held at St Anne's Parish in Manurewa this Sunday 29 July to celebrate the Feast of St Anne.  Some of our staff will be attending this Mass and it would be wonderful to see you there too!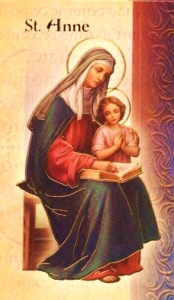 Learning Community Whenua
Learning Community Whenua has had a great start to the beginning of Term 3. We have all settled in well with our new routines as we now have three Kaitiaki/Teachers in our learning community. Our poem of the week that is coming home this weekend is called, "Popcorn!" The photos show how much fun we had making popcorn and watching them fly, explode, pop and jump out of the wok! They were delicious to eat too!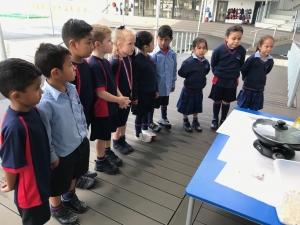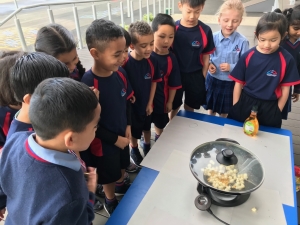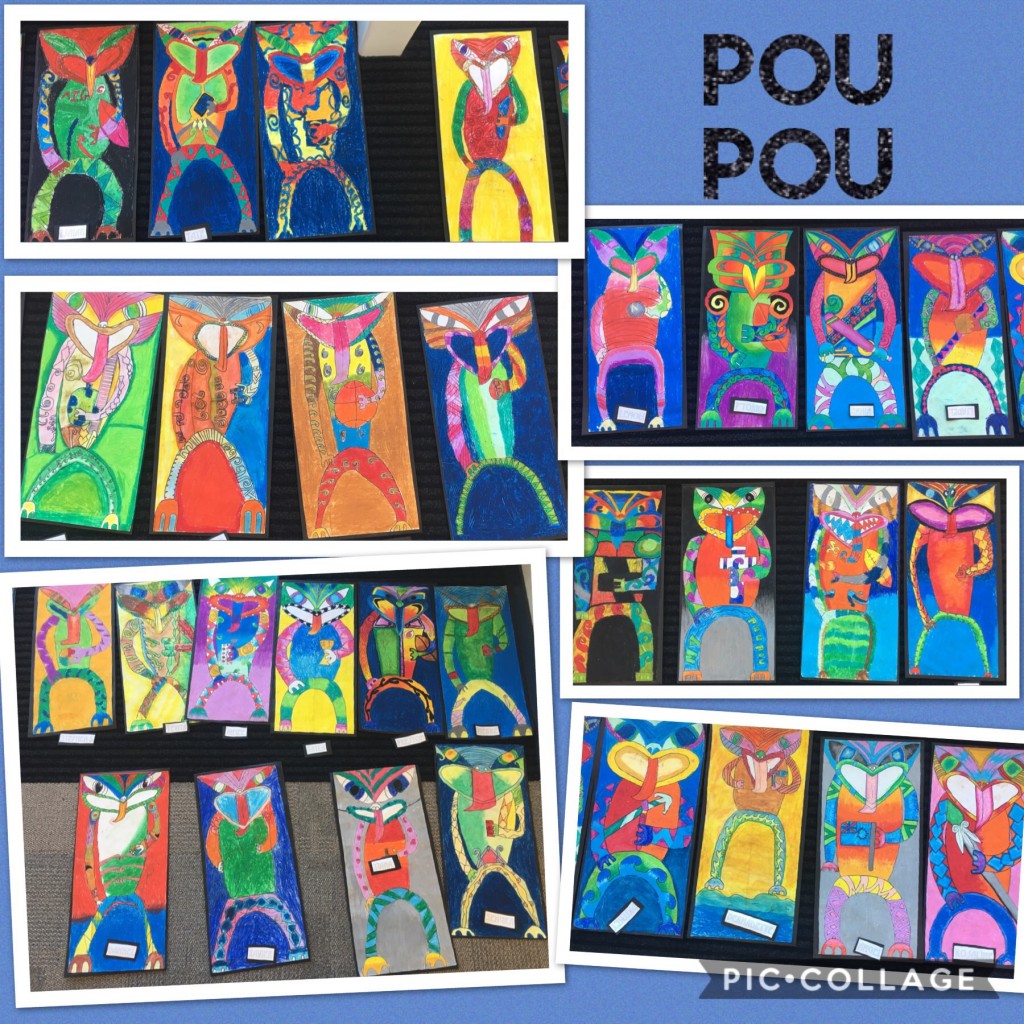 Learning Community Maunga
In Learning Community Maunga last term, we had been learning about Matariki and Māori Spirituality. Alongside this, in Visual Arts, we learnt about blending colours to create realistic artwork. We decided to create our own Poupou. Poupou are carvings found in a traditional wharenui, meeting house, on a marae and show people's spiritual connection to their ancestors. Our poupou are holding something special to us.
Please come through Reception Area to see our poupou on display. They are so bright, you can't miss them!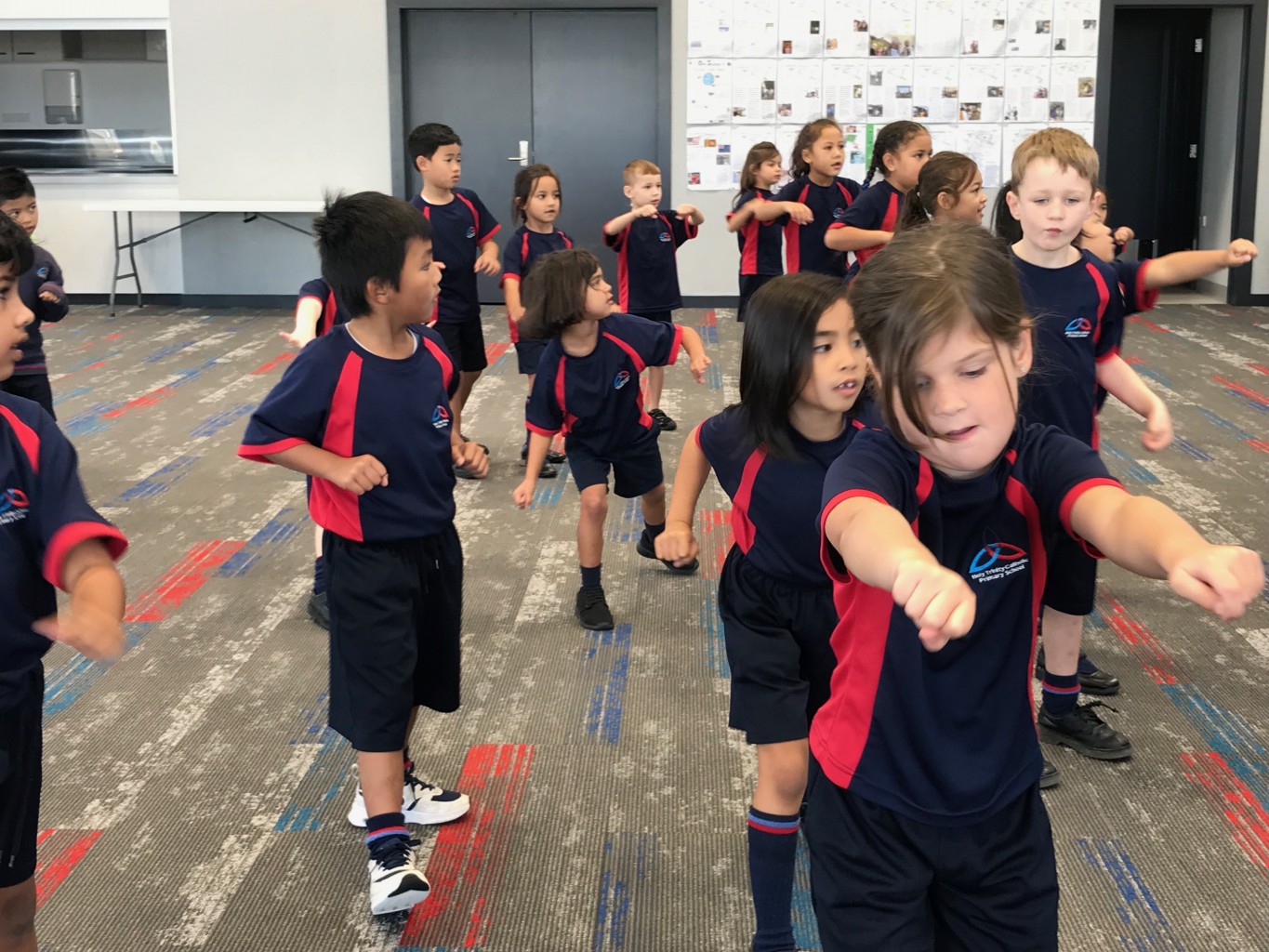 Hip Hop
Hip Hop has started with a bang – about 90 students registered to take part. It is great to know we have so many students ready to dance and share their movement skills. The showcase at the end of last term was great and this term it should be even better!
If you have registered, payment must be made by the end of Week 2, Term 3 – Friday 3rd August – Lessons will again cost $25. Thank you to those who have already paid.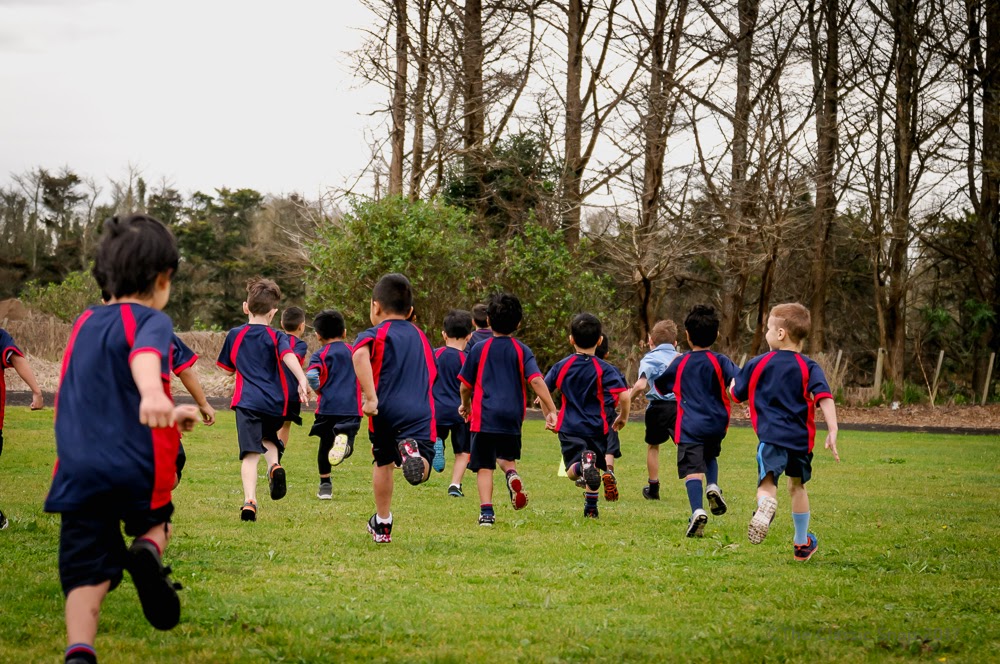 School Cross Country
On Friday, 17 August, we will be holding our annual School Cross Country at Bruce Pulman Park. Students are currently practising their long distance running and need their PE gear and running shoes every day of the week. This is a great community event that promotes fitness and encourages students to stay active! Everyone can give it a go! More information to come regarding the rundown of the day via a Linc-Ed notice.
Please encourage students to practise their running after school or on the weekend.
Counties Manukau Sport
We have our wonderful Counties Manukau Sport PE teachers in with us on a Friday this term. They will be focussing on large ball skills – throwing and catching through a variety of games and activities including Turbo Touch for the senior students.
We are very lucky to be able to offer this service. Students must be in their PE gear for the sessions.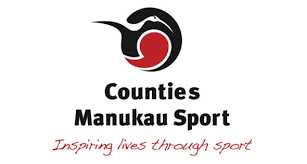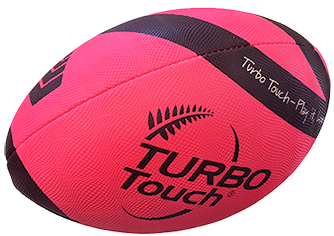 Turbo Touch
This term the Year 5-8 students will be heading off to Bruce Pulman Park to compete in a Turbo Touch Tournament. We have not received a date at this stage but will begin practising next week through Counties Manukau Sport instructors and lunchtime practices. More information to come later in the term.
Upcoming School Events
St Anne's Parish Manurewa, Feast Day Mass celebrations
Sunday 29th July 10am @ St Anne's Parish Church, Russell Road, Manurewa
School Assembly and Prayer – Learning Community Maunga leading
Monday 30th July 8:50am in Taamaua/Hall
COOK ISLAND LANGUAGE WEEK commences
Monday 30th July
Beginning of Term Mass
Wednesday 1st August 9:30am @ School in Taamaua/Hall
PTFA Inaugural Annual General Meeting (AGM)
Thursday 2nd August 7:00pm in the school staffroom
Counties Manukau Sports Programme commences
Friday 3rd August
School Assembly and Prayer – Learning Community Awa leading
Monday 6th August 8:50am in Taamaua/Hall
With God's Blessings
Peta Lindstrom
Principal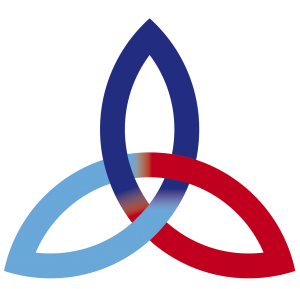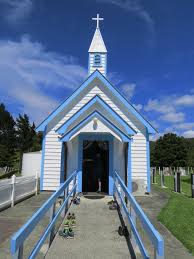 Community Events
St Marys Parish Pilgrimage Motuti, Hokianga 2019
Fri 8th February – Sun 10th February 2019
Cost: $100.00 per person 18 + years / $150.00 per couple
All Children 0-17 years FREE – Must be accompanied with Parent/s or Guardian
(Adult only). $20 non-refundable deposit per 18+ / adult required upon booking
Full payment required no later than 31st October 2018. Please make all payments direct to the main Parish account noting your name & Pilgrimage for your references
To register your interest or book your seat on the bus please email
stmarysparishpilgrimage@gmail.com, or contact 0212615292.
FURTHER INFORMATION TO FOLLOW
St John's Takanini Youth Division
Through it's badge scheme, St John's Youth Programme is designed to teach 6 – 18 year olds basic life skills like first aid, communication and leadership skills. We also give children opportunities to go on camps, compete and take on leadership roles nationally. A bit more about what we do can be found on our Youth Website under parent information –https://youth.stjohn.org.nz/public/parent-information/
Otherwise, we meet on Tuesday evenings during the school terms at Takanini School from 1830-2000. Term fees are $10.00 and then $5.00 for every sibling after that (so if 3 kids in a family joined it would be $20.00 a term). Please contact Jade Morris, Divisional Manager ph: 0223447002 or parents can email jade.morris@stjohn.org.nz for further information.  We also have a website parents can visit: http://youth.stjohn.org.nz/

Print or Save this Post